Donate to Wish List Today!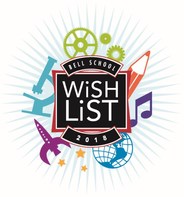 The Wish List is a targeted fundraising campaign that allows donors to choose how their contributions to Bell School are used. CPS funds alone have been insufficient to provide all the programs and experiences that make Bell School special and allow us to maintain our high educational standards. Friends of Bell funds have been used to pay for grade specific residencies but also "must have" items such as teacher salaries, additional staff support, instructional supplies and technology. Read more in a letter from Ms. Miller
here
.
To see the detailed Wish List and make a donation, click on the logo.
Note that grade items are for your child's grade next year (example - CircEsteem is for students going into 1st grade next year).
Please contact bellschool.wishlist@gmail.com with any questions.
---
Parent Forum
Due to the snow day last Friday, the Parent Forum was rescheduled for Friday, February 16 at 8:30 a.m. in Bell's auditorium.
---
Report Cards
Report card distribution day was on February 9. Parents should expect to see reports cards coming home via backpack mail. Additionally, a directory page for your child's homeroom class will also be sent home. Please watch for both!
---
Opportunities for Businesses
Are you an owner of a local business that would like to help Bell and you aren't sure how? There are still opportunities for local businesses to help! Advertising in our Ad Pad which is distributed to every ticket holder for the Gatsby Gala or consider sponsoring a staff ticket to the event.
All business donors will be recognized on our Thank You board and slide show during the event. If you are interested in these opportunities, please contact bellschool.wishlist@gmail.com.
---
Bathroom Beautification
The Bell School Student Council has initiated a Bathroom Beautification Project and it has been a great success! All six student bathrooms on each floor have been thoroughly cleaned and painted. Kudos to Ms. Presmyk and the Bell Student Council reps!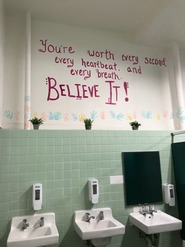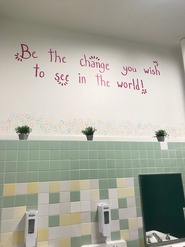 ---
Traffic Ambassadors for Week of Feb 12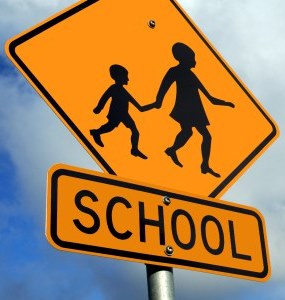 This week, we are requesting volunteers from
Rooms 203 and 318
to help with traffic safety. If you are able to volunteer any morning this week, please report to the security desk at 7:45 a.m. for a safety vest and minor instructions.
Parents, thank you for your help in keeping our kids safe!
See the full schedule
here
for the rest of the school year.
---
LSC Elections
By law, Local School Councils (LSCs) play a vital role in decision-making at the local school level, thereby ensuring a quality education for all of the school's students. The primary responsibilities of LSCs include approving how school funds and resources are allocated, approving and monitoring the implementation of the annual school improvement plan, and hiring and evaluating the school's contract principal.
The LSC consists of 6 parents, 2 community members, 2 teachers, 1 non-teacher staff and the school's principal. LSC members are elected for a 2-year term beginning on July 1 of even-numbered years. All parents, community members and school staff members who want to strengthen their local schools and have a positive impact on student achievement are encouraged to run. No experience or formal education is required.
Every LSC candidate must fill out a set of forms available at Bell School's main office. Additional information is available on the
CPS website
.