Traffic Ambassadors for Week of Nov 27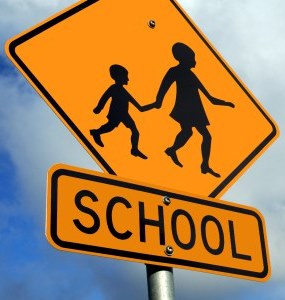 This week, we are requesting volunteers from
Rooms 210 and 308
to help with traffic safety at the corner of Oakley and Waveland. If you are able to volunteer any morning this week, please report to the security desk at 7:45 a.m. for a safety vest and minor instructions.
Parents, thank you for your help in keeping our kids safe!
See the full schedule
here
for the rest of the school year.
---
Social Media & Cyber-Bullying Seminar

Agassiz Local School Council is inviting the community on Tuesday, December 5, for an education session for parents concerned about student cyber-bullying and social media. The two-hour program includes a facilitated group discussion to give parents an opportunity to talk to other parents about challenges in their home and share ideas.
Agassiz is located at 2851 N Seminary. The event runs December 5 from 6 - 8 p.m. See more details
here
. Those who are interested in attending, please RSVP
here
.
*Bell will be hosting a parent night on January 30 on the topic of social media with author Devorah Heitner. Watch for more details here.
---
Chicago Art Girls Holiday Pop Up Shop

Chicago Art Girls Holiday Pop Up Shop will be held at Bell School in the multipurpose room on December 16 & 17, from 11am until 5pm. There will be over 40 artists and craft food makers selling their wares.
Follow them on
Facebook
and check out the event for all the details.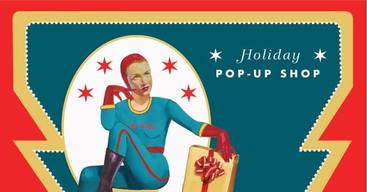 ---
Bell Movie Event

Save the date for a winter movie matinee in the Bell School auditorium on Saturday, December 16, during the Chicago Art Girls Holiday Pop-Up Shop. Parents can either join their kids or drop off their youngsters for supervised kid-friendly entertainment while shopping.
We'll be screening two movies: "Elf" from 3 to 5 p.m. and a second movie (to be determined). Your family can pick from the following choices for the other movie:
Arthur Christmas
Happy Feet

Ice Age

Sing

Please cast your vote by Friday, December 1 here.
The winning movie, as well as details about how to pre-order tickets, will be announced the week of Dec. 4. Proceeds from the matinee will go toward the eighth-grade trip to Washington, D.C.
Please contact bellschool.2018DCtrip@gmail.com with questions.
---
Kendra Scott Event December 6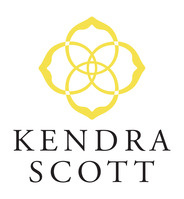 Join us for a Kendra Scott fundraising event, benefiting Bell School on
Wednesday, December 6 from 6 - 8 p.m.
The Kendra Scott location is 3426 N Southport Ave. A generous 20% of sale proceeds will benefit Friends of Bell.
---
Donations Needed For STEAM Lab


The STEAM lab is looking for donations of old CDs and bottle tops that open and close like a water or sports drink bottle (disposable plastic). The 4th graders are making balloon hovercrafts.
---
Kiss N' Go Drop Off

Now that the weather is getting colder and more people are driving to school, please remember to follow the rules in our Kiss N' Go area at drop off each morning. It is very busy at Bell between
8:00 and 8:15 a.m.
, and we do not want our students' safety to be jeopardized due to hurried schedules in the morning.
Reminders:
Thank you for your cooperation!
---
Class of 2018 Legacy Project
Last year, we made
United Nations
Goal Pledges, this year the 8th graders ask Bell to be
UN Changemakers
. They wrote every Bell Community pledge written in 2017 and will post the list to the Bell website soon. Please look over the list to find a pledge you can act on inspired by our students' hopes for a better world.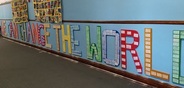 Become an AG Bell School Agent of Change! Get your Act of Change photo/selfie added into the Class of 2017-2018 Legacy Project!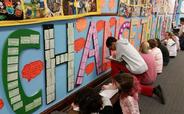 Please add a short write up of where you were and what act of change happened! Post your photos to the AG Bell School Agents of Change Facebook page or 20172018legacyproject@gmail.com with the hashtag #AGBellSchoolAgentsofChange. All selfies and photos will be incorporated into the Class of 2018 Legacy Project mural banner which will hang in a prominent location in the Bell multipurpose room permanently.
Join in their movement! Bring the UN Global Goals alive. You can post something that has already happened too if something fits in the lines of the project.
Join the challenge! Look out for monthly, UN Agents of Change themes, suggestions and pop up days to participate around Chicago.
Thank you for supporting our students with your acts of change! Contact Ms. Pearlmutter and her crew at shpearlmutter@cps.edu if you have any questions or want to lend a hand! Thank you!
---
Talent Show News
Bell School's amazing Talent Show is returning this year on January 19! Auditions are being held through December 15 after school in the Music Room (223). Learn more about the audition process and request an audition by clicking
here
.
If you have any questions or concerns, please contact Ms. Newberry at janewberry@cps.edu or Ms. Lambert at nlambert1@cps.edu as soon as possible.
---
Star Wars Fans Help Lake View HS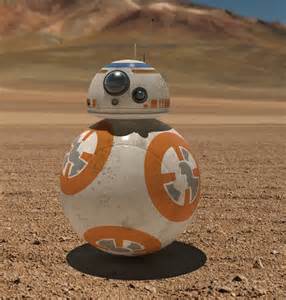 In partnership with Davis Theatre, Friends of Lake View High School will be hosting four exclusive showings of Star Wars: The Last Jedi on December 16 and 17. Free drink and popcorn with the purchase of each ticket!