Traffic Ambassadors for Week of Dec 11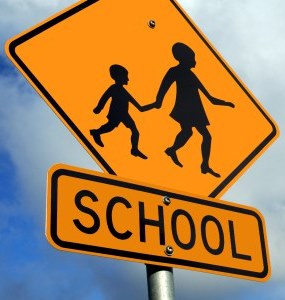 This week, we are requesting volunteers from
Rooms 213 and 302
to help with traffic safety. If you are able to volunteer any morning this week, please report to the security desk at 7:45 a.m. for a safety vest and minor instructions.
Parents, thank you for your help in keeping our kids safe!
See the full schedule
here
for the rest of the school year.
---
Bell's Holiday Market is This Friday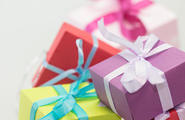 Bell's annual
Holiday Market
is a festive event that transforms the Bell gym into a true shopping extravaganza for children. Younger students (K-5) shop for family/friends in a safe and educational environment.
Volunteers needed
Thursday afternoon, December 14 for set-up and on the event day, Friday, December 15, to act as cashiers, personal shoppers, re-stockers and cleanup. This is a fun Bell volunteer opportunity! Sign up
HERE
.
For parents of students in K - 5:
Ask your children to start writing their shopping lists (who they are shopping for at the market).
On Friday 12/15, send small bills and coins to school with your child in an envelope with their name and room number on it! Most new items are priced between $3-$6. Granny's Attic items $1-$2.
Donate wrapping supplies (paper, bows, tags, tape) to your child's classroom prior to 12/15.
Kids should bring their own shopping tote to carry items.
If you have any questions, please contact darrowsmyth@gmail.com.
---
Chicago Art Girls Holiday Pop Up Shop

Chicago Art Girls Holiday Pop Up Shop will be held at Bell School in the multipurpose room on December 16 & 17, from 11 a.m. until 5 p.m. There will be over 40 artists and craft food makers selling their wares.
Follow them on
Facebook
and check out the event for all the details.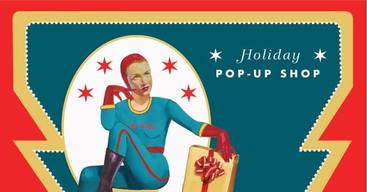 ---
Bell Movie Event December 16

Good news procrastinators! Ticket pre-orders for the "Drop and Shop" movie matinee on Saturday, December 16 have been extended until 3:15 p.m. on Tuesday, December 12. Parents are welcome to join us or drop off their kids for supervised family-friendly entertainment.
Enjoy one movie or a double feature!
"Sing" - Doors open at 11:30 a.m., movie starts at 12 p.m.,
parent pick up time 2 p.m. (if not staying for double feature)
"Elf" - Doors open at 2:30 p.m., movie starts at 3 p.m.,
parent pick up time 4:45 p.m.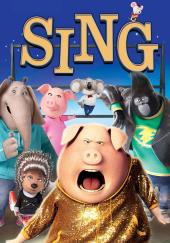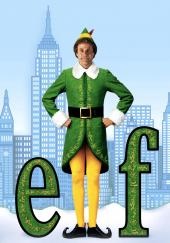 Pre-ordering tickets will get you a fun pack! Ticket pre-orders are due on Tuesday, December 12 at 3:15 p.m.
ORDER TICKETS HERE
!
(Tickets may be purchased at the door and will be CASH ONLY and will not include a fun pack. Pricing is $10 for one movie/$15 for both.) See the flier and order form
here
for more details. Light snacks will be available for purchase between movies.
Please contact bellschool.2018DCtrip@gmail.com with questions.
---
Stand Up for Kids Donations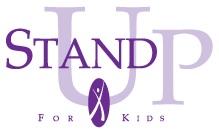 Join the 8th grade Legacy Project Crew and donate items from the Stand Up For Kids wishlist until December 19!
Join us on December 20 in the art room to make care bags to send to Stand Up For Kids, a Non-Profit organization dedicated to "empowering homeless and at-risk youth towards lifelong personal growth, and to create in these youth a sincere belief in themselves through open, straightforward counseling, mentoring, and life-skills training. " Place all donations in the Legacy Project Crew bins by the trophy case.
The Stand Up For Kids donation item wishlist was sent home in backpack mail but you can find it
here
. They are also asking for used backpacks. Their kids keep everything in one bag, so backpacks are always in need!
Here are videos (
Video 1
and
Video 2
) you can watch to learn more about the benefits of Stand Up For Kids and the healing they bring to homeless teens. Join us in making a difference in an adolescent's life. We are also encouraging children to write letters and draw drawings for the kids to bring them more happiness. Turn them in to Ms. Pearlmutter by December 20. Thank you!!!
---
GoCPS Application
GoCPS applications are due by December 22 at 5:00 p.m. Applications must be completed prior to that deadline. No exceptions will be made.
If students are taking a Selective Enrollment Exam, please be sure to arrive prior to the start time. Students will need to allot time to find classrooms and get situated. Suggested arrival time is 7:10 a.m. or 12:40 p.m. depending on the time of your child's exam.
If your child is planning to apply to an IB program, you MUST attend an informational session. There is no test required but the meeting is mandatory. You only need to attend one informational session.
Remember that if your child needs an exam, informational session, admission screening or audition, you should sign up as soon as possible. Those spaces are on a first come, first serve basis and many have filled up already.
---
Ultimate Ninjas Offering Camps
Looking for some opportunities for your kids to burn off energy over winter break? Ultimate Ninjas (2915 W. Montrose) is hosting two hour open gym events with one-third of each ticket sold going to Friends of Bell. Tickets are $20 each.
Tuesday, December 26 from 4 - 6 p.m.
Thursday, December 28 from 4 - 6 p.m.
The event is being promoted through Bell but not limited to Bell students so invite a cousin, tell a neighbor or friend and come out to play! Register your child
here
.
---
Fine Arts Committee
The Fine Arts Committee will be meeting
Tuesday, December 19 at 3:15 p.m.
in the Art Room. Interested in supporting and cultivating Fine Arts at Bell School? Please join us to learn more about what we are doing this year!
Please contact Joy Masada at jmasada@sbcglobal.net with any questions.
---
Holiday Shopping in Full Gear?

When you are doing your online holiday shopping, don't forget about
AmazonSmile
. Amazon donates 0.5% of the price of your eligible purchases to the charitable organization of your choice. Friends of Bell is registered on their site! Shop and help Bell at the same time!
---
After School Programming Options
We wanted you to be aware of five 21st Century Kids classes that are offered at Bell after school that are a great compliment to our STEAM lab and may be of interest to your child.
All classes meet after school until 4:35 p.m. at Bell, ending the week of March 5. You can register for child for any of these classes among other options by going to
Right At School
. Or for more information, click on the links above or visit
21st Century Kids
.
---
Star Wars Fans Help Lake View HS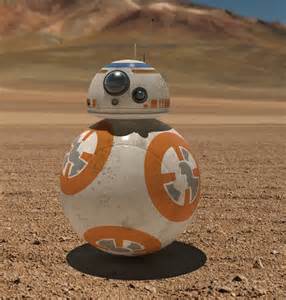 In partnership with Davis Theatre, Friends of Lake View High School will be hosting four exclusive showings of Star Wars: The Last Jedi on December 16 and 17. Free drink and popcorn with the purchase of each ticket!
---
Just Booked!
Samson the Aviator was just booked for the January 26, 2018 Bands for Bell event at Martyrs'! Samson the Aviator has consistently delivered its uniquely powerful, funky take on indie rock. The band has played at some of the best venues in the U.S. and we've secured them at Bands for Bell! Nancy and John Konstantos, parents of a Bell 6th grader are part of this amazing group.