Donor Incentive
For any family donating $850 or more to the Wish List, Bell parent and photographer Blair Holmes will offer a professional photo session and prints of your children. He has been taking photos of Bell students for this incentive for many years and they have become family favorites.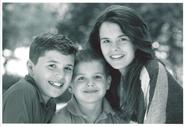 Additionally, all donors of any size donation will be eligible to win a session with Blair. You must donate by March 2 to be included in the drawing. A big thank you goes out to Blair for offering his talents again to Bell for this amazing offer!
---
Sponsor a Staff Ticket to the Gala
We are fortunate to have such a unified and supportive community at Bell. Show your appreciation for the Bell staff by purchasing a ticket for a staff member to attend the Gatsby Gala. This is under the Bronze Sponsorship package in the ticket options. (Bonus-if you purchase a staff ticket, you'll receive a free raffle ticket which equals $1,000 in chips.)
---
Parent Parties are Back!
Parent parties are back this year with so many great options throughout the year to join the Bell community for fun events hosted by Bell parents. From pre-Spring Break "Manis & Martinis" to back to school "Taco Bell Moms" enjoying a night together (not actually eating Taco Bell), check out the variety of parent and parent/child events offered that all benefit Bell!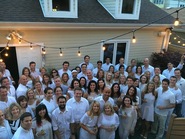 All party proceeds will go to Friends of Bell so the more fun you are having, the more Bell is benefitting! It is a win-win!
---
Marquee Signage at Bell
At this Friday's Gatsby Gala, parents and staff will have the opportunity to bid on a week of posting a personalized message on the Bell marquee sign.
Wish your child a Happy Birthday on the week of their birthday or Congratulations on Graduation to your 8th grader this year. Each week will be available by silent auction.
After the gala, any available weeks will be open to all to bid on based on a first come, first serve basis. Watch for more information in the Blink and on the website. And for those attending the Gatsby Gala, look for the marquee signs to start bidding!
---
Teacher Treats
There is something extra special to look forward to at the Gatsby Gala...Teacher Treats! Many staff members are donating their time to enjoy creative, fun experiences with your kids. Check out the Teacher Treats table at the party!
Join Ms. Poczik for an afternoon of glow at Waveland Bowl for cosmic bowling!
Ms. Demitropoulos & Ms. Keifert are hosting a Lego animation camp for 10 students along with Steve & Kate's Camp.
Eight students can compete in a Student v. Teachers volleyball game which includes Ms. Milliott, Ms. Presmyk, Ms. Manuel, Ms. Green, Mr. Cohantimur, Ms. Kieronski, Mr. Fair & Ms. Burke.
Bid on the chance to win your child a Principal Experience with Ms. Miller!
These are just a few of the opportunities available. A flier was sent home via backpack mail which outlines all of the experiences. Make sure to attend the Gatsby Gala to be a part of these fun events!
---
Volunteers Needed for the Gala
If you are attending the big event on Friday night and are willing to give an hour of your time to circulate the room to sell raffle and drink tickets or help at Spin to Win or get parents checked in, we would love your help!
Sign up
HERE
and we promise you'll still have a ton of fun while you are helping!
---
Traffic Ambassadors for Week of Feb 19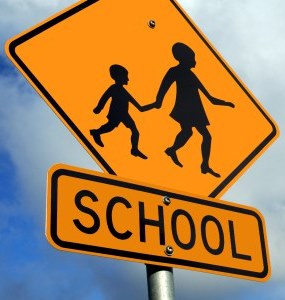 This week, we are requesting volunteers from
Rooms 112 and 316
to help with traffic safety. If you are able to volunteer any morning this week, please report to the security desk at 7:45 a.m. for a safety vest and minor instructions.
Parents, thank you for your help in keeping our kids safe!
See the full schedule
here
for the rest of the school year.
---
Art Room Update
Greetings from the art room! As we move into 3rd and 4th quarter, paint, clay and glue will be sure to bring on the smiles but also bring on the big messes! Please remember to dress your young artist in clothing that can get dirty and I encourage you to send an old t-shirt or smock, with their name written on it that they can store in their classroom closet or desk and wear on art day. This will help keep stains off of their clothing.
Also, cutting clay, organizing artwork and joining the buzz of incredible kid creation is always better with the assistance of adult hands. Please don't hesitate to drop into the art room to volunteer when you have free time or email Ms. Pearlmutter at shpearlmutter@cps.edu if you are eager to roll up your sleeves up and participate in the magic!
Lastly, I would like to send a big thank you out to the whole school community for your patience, deep condolences and love sent my way in honor of my mother, Jan Pearlmutter who passed away on January 15. She was a fantastically talented artist and she reveled in hearing about the incredible events happening at Bell School. She taught me so much about art and life and it is my great honor to share what I learned from her with all of the Bell artists I teach.
~Ms. Pearlmutter