Traffic Ambassadors for Week of Dec 18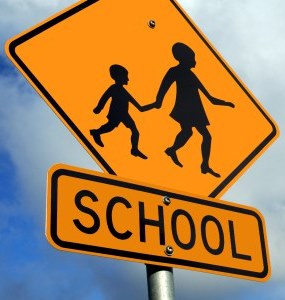 This week, we are requesting volunteers from
Rooms 216 and 310
to help with traffic safety. If you are able to volunteer any morning this week, please report to the security desk at 7:45 a.m. for a safety vest and minor instructions.
Parents, thank you for your help in keeping our kids safe!
See the full schedule
here
for the rest of the school year.
---
Fine Arts Committee
The Fine Arts Committee will be meeting
Tuesday, December 19 at 3:15 p.m.
in the Art Room. Interested in supporting and cultivating Fine Arts at Bell School? Please join us to learn more about what we are doing this year!
Please contact Joy Masada at jmasada@sbcglobal.net with any questions.
---
Stand Up for Kids Donations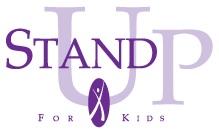 Join the 8th grade Legacy Project Crew and donate items from the Stand Up For Kids wishlist until December 19!
Join us on December 20 in the art room to make care bags to send to Stand Up For Kids, a Non-Profit organization dedicated to "empowering homeless and at-risk youth towards lifelong personal growth, and to create in these youth a sincere belief in themselves through open, straightforward counseling, mentoring, and life-skills training. " Place all donations in the Legacy Project Crew bins by the trophy case.
The Stand Up For Kids donation item wishlist was sent home in backpack mail but you can find it
here
. They are also asking for used backpacks. Their kids keep everything in one bag, so backpacks are always in need!
Here are videos (
Video 1
and
Video 2
) you can watch to learn more about the benefits of Stand Up For Kids and the healing they bring to homeless teens. Join us in making a difference in an adolescent's life. We are also encouraging children to write letters and draw drawings for the kids to bring them more happiness. Turn them in to Ms. Pearlmutter by December 20. Thank you!!!
---
GoCPS Application
GoCPS applications are due by December 22 at 5:00 p.m. Applications must be completed prior to that deadline. No exceptions will be made.
If students are taking a Selective Enrollment Exam, please be sure to arrive prior to the start time. Students will need to allot time to find classrooms and get situated. Suggested arrival time is 7:10 a.m. or 12:40 p.m. depending on the time of your child's exam.
If your child is planning to apply to an IB program, you MUST attend an informational session. There is no test required but the meeting is mandatory. You only need to attend one informational session.
Remember that if your child needs an exam, informational session, admission screening or audition, you should sign up as soon as possible. Those spaces are on a first come, first serve basis and many have filled up already.
---
Ultimate Ninjas Offering Camps
Looking for some opportunities for your kids to burn off energy over winter break? Ultimate Ninjas (2915 W. Montrose) is hosting two hour open gym events with one-third of each ticket sold going to Friends of Bell. Tickets are $20 each.
Tuesday, December 26 from 4 - 6 p.m.
Thursday, December 28 from 4 - 6 p.m.
The event is being promoted through Bell but not limited to Bell students so invite a cousin, tell a neighbor or friend and come out to play! Register your child
here
.
---
Winter Camp at Lookingglass Theatre!
Lookingglass Theatre
is offering a four-day winter break camp experience to kick off your child's new year January 2 - 5. Campers grades K-4 will spend the mornings learning physical theatre skills such as tumbling, juggling, and stage combat. The afternoon will be focused on bringing the story of "Alice in Wonderland" to life. The Bell Spring show director, Katy Boza, will be teaching in the afternoons and would love to see some smiling Bell faces.
---
Holiday Shopping in Full Gear?

When you are doing your online holiday shopping, don't forget about
AmazonSmile
. Amazon donates 0.5% of the price of your eligible purchases to the charitable organization of your choice. Friends of Bell is registered on their site! Shop and help Bell at the same time!
---
After School Programming Options
We wanted you to be aware of five 21st Century Kids classes that are offered at Bell after school that are a great compliment to our STEAM lab and may be of interest to your child.
All classes meet after school until 4:35 p.m. at Bell, ending the week of March 5. You can register for child for any of these classes among other options by going to
Right At School
. Or for more information, click on the links above or visit
21st Century Kids
.
---
Bands For Bell Update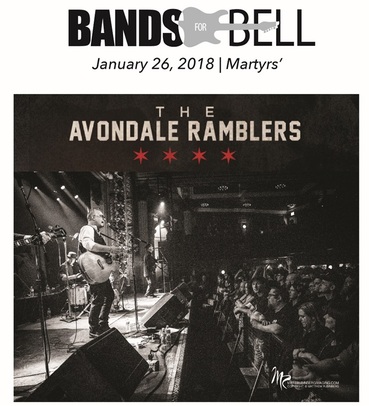 The Avondale Ramblers have been thrilling music lovers with their unique brand of Celtic folk rock since their stage debut on St. Patrick's Day 2007. They continue to refine their blend of genres through an emerald colored lens and are currently working on a full length release scheduled for early 2018. Dublin native, Hugh Daly (lead vocals), is the parent of a 7th grader at Bell. Performing live at Bands for Bell on January 26, 2018 at Martyrs'!
---
Host a Party to Benefit Bell
It is that time of year again, and the Wish List Party committee needs you! Don't miss out on your chance to host a fun theme party or experience, meet new people, and raise money for Bell School all at the same time. Spots at your event will be sold at the Bell School Wish List Party on February 23, 2018.
Examples of events include a ping pong tournament at Spin, a bowling party, a wine tasting event, a dinner with a private chef, scavenger hunt, cooking class, or a cocktail party. Parties can include kids or be adults only. The possibilities are practically endless!
Hosts of the parties will be responsible for all costs related to the event and all proceeds from ticket sales will go directly to Friends of Bell. Multiple families may host an event to defer costs. Please plan to host your event some time between March 2018 and January 2019, and we will work with you to schedule a date that works for all.
If you would like to volunteer to host a party or have questions, please contact Sabrina Spitznagle at spitznagle98@gmail.com Thanks!