Gala Thanks!
Thank you for all the Bell parents and staff who came out to celebrate Bell at the Gatsby Gala! It appears that a great time was had by all!
A special thanks goes out to the efforts of the gala planning committee, including two Bell staff members, Christine Poczik and Heather Milstein, and parent volunteers, Mary Rhodes, Maren Korellis, Krissy Lee, Cori Allivato, Ana Breen, Laura Mueller and Amy Bryant, and parent party coordinators, Jessica Kraft, Sabrina Spitznagle, and Jennifer Edmonds and the Wish List committee, Michelle Daut, Brian Gurber and Alexis Rollins-Dunton. Along with the many volunteers who set up for the event and helped the night of, your hard work is very much appreciated!
The event was also supported by the many local businesses who are listed
here
as well as event sponsors:
Goldfish Swim School
Chicago Hire Company
Madeleine Pearl/Axiom Associates
Kate Stephens Real Estate
Leigh Marcus/@Properties
MTR Metals
Korellis Systems Control
Stan's Donuts
Orangetheory Fitness
Cindi Sodolski Real Estate
Caroline Chambers/Baird & Warner
Done Deal Promotions
Thank you for so generously supporting Bell School!
---
Right At School Spring Electives

---
OST Classes
OST classes are ending this week. There will not be a spring session this year. If you have any questions regarding OST, please contact Mr. McCabe at ejmccabe@cps.edu.
---
Parent Parties Starting Soon!
Parent parties are back this year with so many great options throughout the year to join the Bell community for fun events so graciously and generously hosted by Bell parents. Upcoming parties with available spots are:
Mother/Daughter Sculpt on Sunday, March 18 from 4 - 4:45 p.m. at Power Sculpt Fitness
Manis & Martinis on Thursday, March 22 at Color Box from 5 - 7:30 p.m. just in time for spring break!
Pilates + Yoga + Drinks at Pilates + Coffee on Thursday, April 5 at 7 p.m.
Ice Ice Baby - Skating Party at McFetridge on April 15 for family fun from 3 - 4:30 p.m.!
Texas Hold 'Em Poker Tournament Dads' Night Out on Friday, April 20 at 7:30 p.m. at the Edmonds Home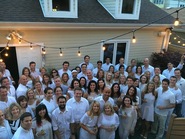 All party proceeds will go to Friends of Bell so the more fun you are having, the more Bell is benefitting! It is a win-win!
---
Teacher Treats Still Available
Bell staff are donating their time to enjoy creative, fun experiences with your kids, all to benefit Friends of Bell and the Wish List. If you were a winning bidder or signed up for a treat at the Gatsby Gala, you will be contacted by Krissy Lee for payment and coordinating dates with teachers.
Many fun sign up opportunities are still available!
Poochapalooza at Montrose Beach (24 spots available)
Painting at Glazed Expressions with Ms. Wehmer and Ms. Green (14 spots available)
Pins with Poczik at Waveland Bowl (13 spots available)
Silent Lunch at Mod Pizza with Ms. Salk & Ms. Ward (6 spots available)
LEGO Animation Party with Ms. D, Ms. Keifert & Ms. Murray (6 spots available)
Time Travel with Ms. Pearlmutter to the Oriental Institute of the University of Chicago (5 spots available)
3rd & 4th grade girls Basketball & Pizza Party with Mr. Klein and Ms. Casillas (22 spots available)
Wishcraft Workshop with Ms. Pearlmutter (3 spots available)
If you are interested in any of these opportunities, please contact Krissy Lee at k.lee220@yahoo.com.
---
Traffic Ambassadors for Week of Feb 26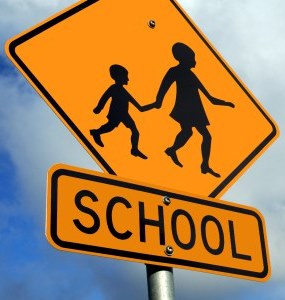 This week, we are requesting volunteers from
Rooms 102 and 305
to help with traffic safety. If you are able to volunteer any morning this week, please report to the security desk at 7:45 a.m. for a safety vest and minor instructions.
Parents, thank you for your help in keeping our kids safe!
See the full schedule
here
for the rest of the school year.
---
Personalized Marquee Signage
You can have one of four messages on the Bell marquee sign personalized to wish your child a happy birthday, wish someone luck on an upcoming performance (think upcoming play) or say thank you to someone special (parent, teacher, staff member) for a week. A silent auction was available at the Gatsby Gala but we still have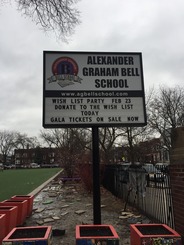 weeks available for purchase for $50. Upcoming availability:
March 12 - March 18
March 19 - March 25
March 26 - April 1
Personalized messages will go up on Mondays and will not be exclusive messages on the marquee. Upcoming school events will also be included for the week.
We will highlight upcoming weeks available in each Blink but feel free to contact Amy Bryant at bryantfamily3636@sbcglobal.net to see if there is a week in the future available for those that want to plan ahead! (Sorry, the week of graduation was already taken at the gala by a shrewd bidder!)