Traffic Ambassadors for Week of Dec 4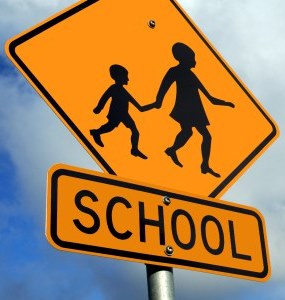 This week, we are requesting volunteers from
Rooms 212 and 312
to help with traffic safety. If you are able to volunteer any morning this week, please report to the security desk at 7:45 a.m. for a safety vest and minor instructions.
Parents, thank you for your help in keeping our kids safe!
See the full schedule
here
for the rest of the school year.
---
Social Media & Cyber-Bullying Seminar

Agassiz Local School Council is inviting the community on
Tuesday, December 5
, for an education session for parents concerned about student cyber-bullying and social media. The two-hour program includes a facilitated group discussion to give parents an opportunity to talk to other parents about challenges in their home and share ideas.
Agassiz is located at 2851 N Seminary. The event runs December 5 from 6 - 8 p.m. See more details
here
. Those who are interested in attending, please RSVP
here
.
*Bell will be hosting a parent night on January 30 on the topic of social media with author Devorah Heitner. Watch for more details here.
---
Kendra Scott Event December 6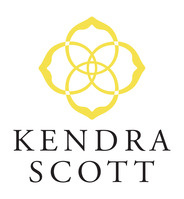 Join us for a Kendra Scott fundraising event, benefiting Bell School on
Wednesday, December 6 from 6 - 8 p.m.
The Kendra Scott location is 3426 N Southport Ave. A generous 20% of sale proceeds will benefit Friends of Bell.
---
GoCPS Application
GoCPS applications are due by December 22 at 5:00 p.m. Applications must be completed prior to that deadline. No exceptions will be made.
If students are taking a Selective Enrollment Exam, please be sure to arrive prior to the start time. Students will need to allot time to find classrooms and get situated. Suggested arrival time is 7:10 a.m. or 12:40 p.m. depending on the time of your child's exam.
If your child is planning to apply to an IB program, you MUST attend an informational session. There is no test required but the meeting is mandatory. You only need to attend one informational session.
Remember that if your child needs an exam, informational session, admission screening or audition, you should sign up as soon as possible. Those spaces are on a first come, first serve basis and many have filled up already.
---
Math Circles
There is a program called
Math Circles
that takes place locally at Lane (as well as at other locations around the city). Registration for Winter session is now underway and it is
FREE
. It's a non-competitive and creative approach to math. (Think puzzles and games). They meet roughly every other week on Tuesdays at 5-6:15 p.m. The circles are for 5th -8th graders, though the 5th/6th sessions tend to fill up.
---
Bell's Holiday Market is Coming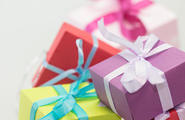 Bell's annual
Holiday Market
is a festive event that transforms the Bell gym into a true shopping extravaganza for children. Younger students (K-5) shop for family/friends in a safe and educational environment.
Volunteers needed
Thursday afternoon, December 14 for set-up and on the event day, Friday, December 15, to act as cashiers, personal shoppers, re-stockers and cleanup. This is a fun Bell volunteer opportunity! Sign up
HERE
.
For parents of students in K - 5:
Ask your children to start writing their shopping lists (who they are shopping for at the market).
On Friday 12/15, send small bills and coins to school with your child in an envelope with their name and room number on it! Most new items are priced between $3-$6. Granny's Attic items $1-$2.
Donate wrapping supplies (paper, bows, tags, tape) to your child's classroom prior to 12/15.
Kids should bring their own shopping tote to carry items.
If you have any questions, please contact darrowsmyth@gmail.com.
---
Chicago Art Girls Holiday Pop Up Shop

Chicago Art Girls Holiday Pop Up Shop will be held at Bell School in the multipurpose room on December 16 & 17, from 11 a.m. until 5 p.m. There will be over 40 artists and craft food makers selling their wares.
Follow them on
Facebook
and check out the event for all the details.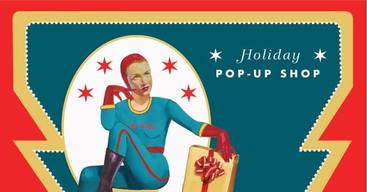 ---
Bell Movie Event December 16

The D.C. or Bust Committee will be screening a double feature for families in the school auditorium during the Chicago Art Girls Holiday Pop Up Shop on Saturday, December 16. Parents are welcome to join us or drop off their kids for supervised family-friendly entertainment.
Enjoy one movie or a double feature!
"Sing" - Doors open at 11:30 a.m., movie starts at 12 p.m.,
parent pick up time 2 p.m. (if not staying for double feature)
"Elf" - Doors open at 2:30 p.m., movie starts at 3 p.m.,
parent pick up time 4:45 p.m.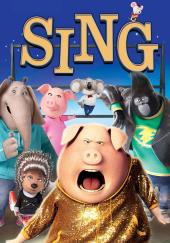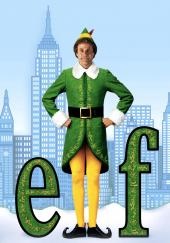 Pre-ordering tickets will get you a fun pack! Ticket pre-orders are due on Monday, December 11.
ORDER TICKETS HERE
!
(Tickets may be purchased at the door and will be CASH ONLY and will not include a fun pack. Pricing is $10 for one movie/$15 for both.) See the flier and order form
here
for more details.
Please contact bellschool.2018DCtrip@gmail.com with questions.
---
Donations Needed For STEAM Lab


The STEAM lab is looking for donations of old CDs and bottle tops that open and close like a water or sports drink bottle (disposable plastic). The 4th graders are making balloon hovercrafts.
---
Fine Arts Committee
The Fine Arts Committee will be meeting
Tuesday, December 19 at 3:15 p.m.
in the Art Room. Interested in supporting and cultivating Fine Arts at Bell School? Please join us to learn more about what we are doing this year!
Please contact Joy Masada at jmasada@sbcglobal.net with any questions.
---
Kiss N' Go Drop Off

Now that the weather is getting colder and more people are driving to school, please remember to follow the rules in our Kiss N' Go area at drop off each morning. It is very busy at Bell between
8:00 and 8:15 a.m.
, and we do not want our students' safety to be jeopardized due to hurried schedules in the morning.
Reminders:
Thank you for your cooperation!
---
Talent Show News
Bell School's amazing Talent Show is returning this year on January 19! Auditions are being held through December 15 after school in the Music Room (223). Learn more about the audition process and request an audition by clicking
here
.
If you have any questions or concerns, please contact Ms. Newberry at janewberry@cps.edu or Ms. Lambert at nlambert1@cps.edu as soon as possible.
---
Star Wars Fans Help Lake View HS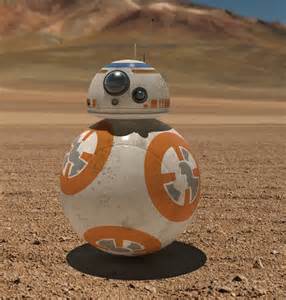 In partnership with Davis Theatre, Friends of Lake View High School will be hosting four exclusive showings of Star Wars: The Last Jedi on December 16 and 17. Free drink and popcorn with the purchase of each ticket!