Bell's Annual Student Fundraiser
Bell Walk will be on Thursday, October 12.
This is a great way to support Bell School and all of the enrichment programs that we offer. Watch for information to donate and volunteer sign up soon!
Come out to support your child and consider volunteering to help while you watch! The schedule is as follows:
9:15 a.m.
Kindergarten (north inside turf )
2nd (north outside turf)
3rd (south inside pavement)
4th & 8th (perimeter course)
10:15 a.m.
1st (south inside pavement)
11:15 a.m.
5th, 6th & 7th (perimeter course)
---
Traffic Ambassadors for Week of Oct 2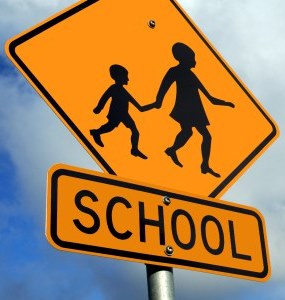 This week, we are requesting volunteers from
Rooms 102 and 225
to help with traffic safety at the corner of Oakley and Waveland. If you are able to volunteer any morning this week, please report to the security desk at 7:45 a.m. for a safety vest and minor instructions.
Parents, thank you for your help in keeping our kids safe!
See the full schedule
here
for the rest of the school year.
---
Art Lovers Needed!
Thank you to the parents who have responded to our call for grade level Artsonia volunteers. We truly appreciate your willingness to help. For Artsonia to continue, we will need a few more parents to help with the maintenance of the incredible art Bell students create. Our skeletal crew just needs a few more hands to get the job complete.
For information about Artsonia, watch this informative
video
.
Ready to help? Please email Bell parent, Sally Roach at sallyfroach@gmail.com to join our crew!
---
Attention 7th & 8th Grade Parents
Please note some important dates and events to keep in mind for your 7th or 8th grader and yourself:
*October 4 - High School Night (
GoCPS
presentation) at 7 p.m. in the Bell School auditorium
*October 12 - North Center High School Fair at 4:30 p.m. at Lake View High School (See flier
here
.)
*October 19 - 8th grade Panel Presentation at 4 p.m. in the Bell School auditorium featuring Bell School alumni (See flier
here
.)
---
Help Raise $ for Bell by Shopping Local October 5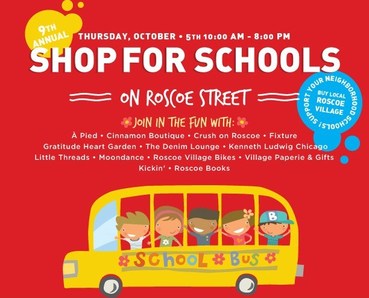 ---
After School Fun Oct 5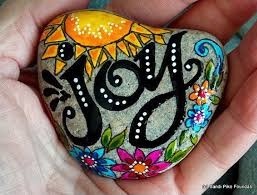 Please join the Green Committee outside Bell Thursday, October 5 at 3:30 to collect and paint a rock from the paths around Bell School. Students will be able to decorate their rocks and take them home to enjoy in their yards and gardens!
We look forward to building more creative climbing and interactive spaces around Bell this year. We are still looking for stump and tire donations for our exciting new spaces we plan to build! Any Bell parents with landscape and/or gardening expertise who are interested in volunteering to help can contact Ms. Miller (kmmiller@cps.edu).
---
Commemorative Bricks
Honor your Bell student, alumni or family by purchasing a commemorative brick which will be personally engraved and placed on the walkway along the east side of Bell school.
Larger bricks
are 8 x 8 for $100 and
smaller bricks
are 4 x 8 for $50.
The deadline to purchase is October 6.
---
Attention 5th - 7th Grade Parents
In the STEAM lab the students need to create an account in
Tinkercad
in order to design things on the 3-D printer. Students 12 and older need parental permission. When they sign up for an account, they need to provide a parent or guardian email. When you get the email it will ask for confirmation and permission for your child to use the site. It will also ask for a one-time payment of $0.50. If you do not want to pay $0.50 online, there is an option to download a permission slip to mail in. Your child will be able to use
Tinkercad
without permission for 14 days, after which their account will close.
---
Prepare Your Student for Success
Agassiz Elementary is hosting a speaking event on Tuesday, October 3 for parents of K -3rd grade students. The event starts at 6:00 p.m. in the school gym at Agassiz (2851 N Seminary Ave) and will feature education researchers describing the most important insights for setting students on the path to success during early elementary.
If you are interested in attending, you may register
here
.
---
Medical Compliance
It is very important that all students be brought into medical compliance by October.
If you received a letter stating that your child is out of compliance, please be sure to turn in all documents by Friday, October 6.
Please contact the school nurse if you have any questions.
---
Lost & Found
The water bottles, coats and lunch boxes are piling up already! Please be sure to put your child's name on all items so we can try to return lost items to their owners each week. Any unclaimed items are being removed on a monthly basis and donated.
---
All-City Performing Arts Program
Students interested in performing arts programs, CPS Department of Arts Education is holding a rehearsal on October 7. Check out more information and register by October 5
here
.
Students can participate in the following FREE ensembles:
* Elementary Chorus (grade 3-8)
* Elementary Band (grade 4-8)
* High School Band (grade 9-12)
* High School Chorus (grade 9-12)
* Jazz Ensemble (grade 6-12)
* Orchestra (grade 5-12)
* Theatre (grade 8-12)
* Dance (grade 8-12)
* ALT New Music, student composed (grade 6-12)
* Modern Rock Band (grade 5-12)
---
Halloween Assembly PreK-3rd Grade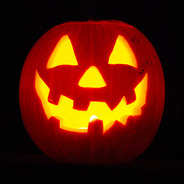 Come one, come all to Bell's Annual Halloween Spooktacular! Be prepared to rattle, shake, and groove with the Pre-K through 3rd grade classes on Halloween Day. Our public performance for families will begin at 1 p.m. in the Bell School Auditorium on Tuesday, October 31. We hope to see you there!