LSC Elections
By law, Local School Councils (LSCs) play a vital role in decision-making at the local school level, thereby ensuring a quality education for all of the school's students. The primary responsibilities of LSCs include approving how school funds and resources are allocated, approving and monitoring the implementation of the annual school improvement plan, and hiring and evaluating the school's contract principal.
The LSC consists of 6 parents, 2 community members, 2 teachers, 1 non-teacher staff and the school's principal. LSC members are elected for a 2-year term beginning on July 1 of even-numbered years. All parents, community members and school staff members who want to strengthen their local schools and have a positive impact on student achievement are encouraged to run. No experience or formal education is required.
Every LSC candidate must fill out a set of forms available at Bell School's main office. Additional information is available on the
CPS website
.
---
Report Cards
Report card distribution day is February 9. Parents should expect to see reports cards coming home via backpack mail. Additionally, a directory page for your child's homeroom class will also be sent home. Please watch for both!
---
Save the Date for Bell's Gatsby Gala!
Bell's largest fundraising campaign for the school year has begun. The culmination of our fundraising efforts is celebrated at a community wide event on Friday, February 23 at the historic Theater on the Lake. Please mark your calendars for this important event! Highlights for this year's event:
Casino Gaming - all night long!
Raffle Baskets - $10 per ticket or 12 for $100 - you do not need to be present to win.
Spin To Win - $10 per ticket and EVERY spin wins a prize!
Doodlebooth - While you are all dolled up, get yourselves doodled. Check it out here!
Teacher Treats - a favorite of the Bell community where families can bid on fun activities with your child's beloved teacher. (Examples: Slime Edition - Join Ms. Aldrin in the STEAM lab to cook up some deliciously goopy slime!!! or Gosh YARN it! - Join Ms. Yuen for a knitting party over several sessions to learn the art of knitting.)

Marquee Signage Silent Auction - wish your child a Happy Birthday or Congratulations on Graduation by bidding on the week of your choice for a personalized message on Bell's marquee.
Parent Parties - parent hosted parties offered throughout the year provide more opportunities to enjoy our wonderful community and support Bell!
Start searching for a Gatsby inspired outfit for this night of fundraising and fun with Bell staff and parents! Details regarding donating to the Wish List are noted above and tickets to the event can be purchased
here
!
---
Opportunities for Businesses
Are you an owner of a local business that would like to help Bell and you aren't sure how? Our annual Wish List campaign will be kicking off shortly and there are several ways for local businesses to help!
Advertise in our Ad Pad
Sponsor a Staff Ticket
Donate an Item or a Service
Sponsor a Gaming Table
All business donors will be recognized on our Thank You board and slide show during the event. If you are interested in any of these opportunities, please contact bellschool.wishlist@gmail.com.
---
Donations Needed for Wish List Party
While we are finalizing details for our Wish List Parent Party, we are also soliciting local businesses for donations for our raffle baskets and Spin To Win giveaways. If you have a business and would like to donate an item from your store, a service (massage, fitness classes, salon visit, etc.) or have access to sporting event tickets, we would love all donations to help our cause. We are also looking for donations of wine or specialty spirits. All donations are appreciated!
If you a donation, please contact Heather Milstein at hrafferty@cps.edu or Christine Poczik at clpoczik@cps.edu.
---
Bathroom Beautification
The Bell School Student Council has initiated a Bathroom Beautification Project and it has been a great success! All six student bathrooms on each floor have been thoroughly cleaned and painted. Kudos to Ms. Presmyk and the Bell Student Council reps!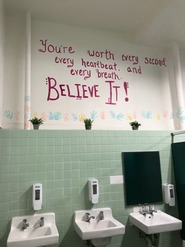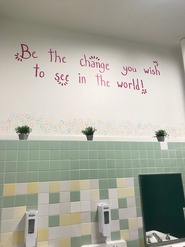 ---
Traffic Ambassadors for Week of Feb 5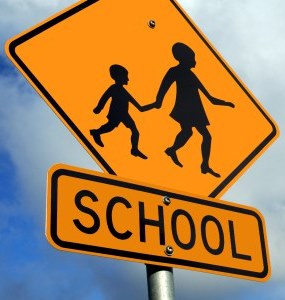 This week, we are requesting volunteers from
Rooms 205 and 315
to help with traffic safety. If you are able to volunteer any morning this week, please report to the security desk at 7:45 a.m. for a safety vest and minor instructions.
Parents, thank you for your help in keeping our kids safe!
See the full schedule
here
for the rest of the school year.
---
CPS Calendar for 2018-2019 School Yr
The Chicago Board of Education approved the calendar for the 2018-2019 School Year. Please see the letter from Janice K. Jackson, CEO of Chicago Public Schools, and the calendar
HERE
.
---
Thank You for Rocking Out with Bell!
Thank you to all of those who participated in making Bands for Bell 15 a success! So many families contributed by purchasing raffle tickets, buying t-shirts, and attending the event. We had a great night and turnout!
Congratulations to Jeri Reeder, mother of Logan Kane – 7th grade, who won the $1,000 gift card to Ticketmaster.
Special thank you to the teachers of Teachers Pet, Catching Aileen, The Avondale Ramblers, and Samson the Aviator for their amazing performances – such talent. Finally, much appreciation to Ray Quinn & Kate Hill, former Bell parents and owners of Martyrs' for donating the door proceeds to our school and treating our teachers and staff to a fun night.
And a big thank you goes out to Dana Murray and Sarah Ma who did all the behind the scenes work and made sure the event come together!