Tickets on Sale NOW!

Bands for Bell is Friday, January 26 at Martyrs'! Doors open at 6 p.m. with the first performance starting at 7 p.m. Tickets are $25 each and can be purchased through
Martryrs'
or you may pay cash at the door.
This year, raffle tickets are being sold for a chance to win a $1,000 gift card to Ticketmaster! The form to purchase raffle tickets is available
here
. You do not need to be present to win.
Check out details about the bands performing at this year's Bands for Bell event
here
. All proceeds from this event benefit Friends of Bell.
---
Traffic Ambassadors for Week of Jan 15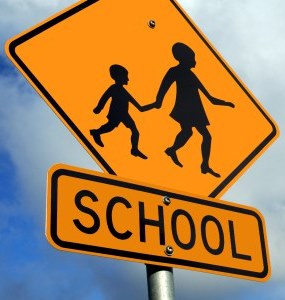 This week, we are requesting volunteers from
Rooms 218 and 301
to help with traffic safety. If you are able to volunteer any morning this week, please report to the security desk at 7:45 a.m. for a safety vest and minor instructions.
Parents, thank you for your help in keeping our kids safe!
See the full schedule
here
for the rest of the school year.
---
Quarterly Options Parent Meeting
Please join us for a brief curriculum update and special parent speaker on January 18 from 6 - 7 p.m. at Bell.
Lemi Ola-Erinkitola of The Critical Thinking Child will present "Parenting a Gifted Child" which includes strategies and resources for supporting your child at home.
---
Talent Show January 19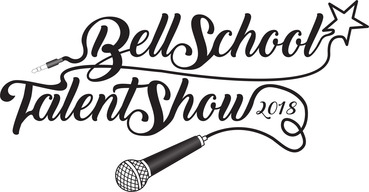 Mark your calendars to come out and see Bell students at their finest! The Talent Show is Friday, January 19 in Bell's auditorium. The doors open at 6:00 p.m. with the show starting at 6:30 p.m. The show is free and all friends and family are welcome! Seethe flier with more details
here
.
---
Bell Spring Show Tryouts
The spring show at Bell School will be Secret of NIMH.
Auditions for cast - January 22 and 23 (4th through 8th graders) Interviews for crew - January 24 (5th through 8th graders)
Callbacks - January 25
Auditions and interviews will be held from 3:15 - 5 p.m. Please pick up a show packet outside the Music Room if you are interested in participating.
Rehearsals will run from January 30 through April 25 with the shows being April 26 and 27.
---
Family Wellness Night at Bell
Join us for Family Wellness Night at Bell
Thursday, January 25 from 6 - 8 p.m.
We will feature activities for the mind, body and spirit!
Engage in yoga exercises
Learn how mindfulness can make a huge difference in a mental, physical and emotional health
Learn some heart healthy exercises
Get ideas for wonderful nutritional recipes that kids will love
Gather great information from vendors, Bell committees and student groups who will have booths around the building
We look forward to seeing our students and their families at our second quarter family night!
---
Parent Speaker Night January 30
Join us on January 30 at 7 p.m. for Parent Speaker Night at Bell School.
Devorah Heitner
Author of Screenwise: Helping Kids Thrive (and Survive)
in a Digital World
will present positive parenting techniques
related to social media
See the flier with more details
here
.
---
Movie Night at Bell February 1
Come join us for a Bell Movie Night in the school auditorium on Thursday, February 1 at 6:30 p.m. to see Moana!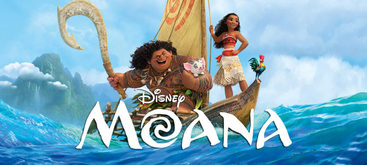 Pizza and other refreshments will be available for purchase in the multipurpose room prior to the movie. Check backpack mail for details and pre-order tickets the week of January 22.
Proceeds from the movie will go toward the 8th Grade trip to Washington, D.C. If you have any questions, please contact bellschool.2018DCtrip@gmail.com.
---
Save the Date!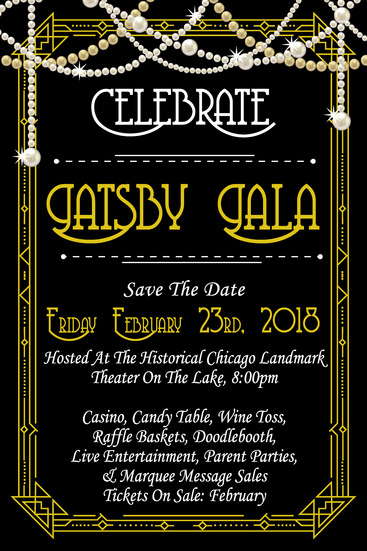 ---
Opportunities for Businesses
Are you an owner of a local business that would like to help Bell and you aren't sure how? Our annual Wish List campaign will be kicking off shortly and there are several ways for local businesses to help!
Advertise in our Ad Pad - Purchase a full page or business card sized ad with your business logo. Ad pads are notebooks that are great for notes and grocery lists and are distributed to every attendee of our event.
Sponsor a Staff Ticket - Purchase a ticket for a member of Bell's staff to show our appreciation for their great work at Bell. With the generosity of the Bell community, we have historically been able to purchase a ticket for every Bell staff member who is interested in attending.
Donate an Item or a Service - All donated items are used either as staff giveaways or within our raffle baskets. We appreciate all items from gift items to tickets to sporting events or gift certificates for services.
Sponsor a Gaming Table - Have your company name or logo in front of our parents and staff while they enjoy gaming at the event. This package also includes sponsoring a staff ticket and ad pad advertising.
All business donors will be recognized on our Thank You board and slide show during the event. If you are interested in any of these opportunities, please contact bellschool.wishlist@gmail.com.
---
Host a Party to Benefit Bell
It is that time of year again, and the Wish List Party committee needs you! Don't miss out on your chance to host a fun theme party or experience, meet new people, and raise money for Bell School all at the same time. Spots at your event will be sold at the Bell School Wish List Party on February 23, 2018.
Examples of events include a ping pong tournament at Spin, a bowling party, a wine tasting event, a dinner with a private chef, scavenger hunt, cooking class, or a cocktail party. Parties can include kids or be adults only. The possibilities are practically endless!
Hosts of the parties will be responsible for all costs related to the event and all proceeds from ticket sales will go directly to Friends of Bell. Multiple families may host an event to defer costs. Please plan to host your event some time between March 2018 and January 2019, and we will work with you to schedule a date that works for all.
If you would like to volunteer to host a party or have questions, please contact Sabrina Spitznagle at spitznagle98@gmail.com.
---
Bell School Agents of Change

To help promote the 2018, #AGBellSchoolAgentsofChange, Legacy Project Human Rights theme for January, 7 and 8 grade students attended a presentation by Mr. Blaine Mineman. He spoke about Amnesty International, the current refugee crisis and what we, the Bell Community, can do to help in how we choose to participate!
Amnesty International has been at the forefront of ensuring the security and implementation of every person's Human Rights. It is through their perseverance, advocacy work, and international programming that
numerous Human Rights violations have been identified and eradicated.
As part of the 8th Grade Legacy Project, we are honored to work along side them in engaging and educating others about situations that affect our own community here in Chicago. Mr. Mineman, Amnesty International's Area Coordinator for Illinois, works in a variety of capacities to involve concerned citizens in being true
#
Agents
of Change.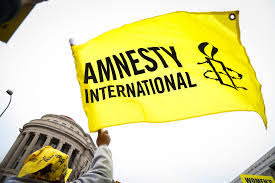 Thank you to Laura Michalski, Bell ASL interpreter and Legacy Crew member who arranged Mr. Mineman's visit.