Traffic Ambassadors for Week of Oct 9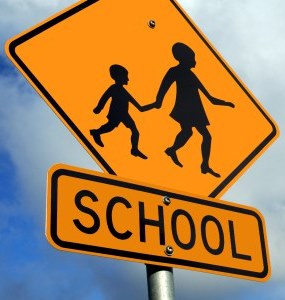 This week, we are requesting volunteers from
Rooms 101 and 303
to help with traffic safety at the corner of Oakley and Waveland. If you are able to volunteer any morning this week, please report to the security desk at 7:45 a.m. for a safety vest and minor instructions.
Parents, thank you for your help in keeping our kids safe!
See the full schedule
here
for the rest of the school year.
---
Welcome Our New 5th Grade Teacher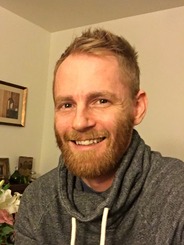 Bell is excited to introduce
Ryan Schaefer
, the newest addition to the 5th grade team.
Hi! I'm really excited to be joining the Bell family this year as the 5th grade Neighborhood Program English Language Arts teacher. I have previously held middle-school ELA positions at Moos Elementary in Humbolt Park and Wells Prep Elementary in Bronzeville. I graduated from DePaul University with a Bachelor's of Arts in English and received a Master of Education from The University of Illinois at Chicago.
When I'm not sharing my love of literature and writing with my students, you can find me cooking in the kitchen, stretching on my yoga mat, or wandering around the globe. I've lived in Chicago for the last 10 years as a transplant from St. Louis (go Cardinals!) and have resided down the street in the Roscoe Village neighborhood for 5 of them.
---
Option Parents Meeting
Parents of students in the Options Program are invited to meet with members of the administration and teacher chairs Mr. Klein and Ms. Kaim on Thursday, October 12 at 6 p.m. to discuss the upcoming school year and answer any questions related to the program.
---
State of the School
The first two State of the School presentations will be hosted on Thursday, October 12 at 7 p.m. during the regularly scheduled Local School Council (LSC) Meeting. All parents are encouraged to attend to hear about current and future planning at Bell.
---
Out of School Time Programming (OST)
Bell is excited to offer
Out of School Time (OST)
, formerly known as After-School All-Stars, for the 2017-2018 school year! OST offers fun and engaging academic, enrichment and wellness activities for students outside of the school day. Activities are offered after school and are
FREE
to all families.
Classes will begin on October 23 and end February 16. Please see the course catalog, descriptions and registration information
here
.
---
Join the Wellness Committee!
Bell's Wellness Committee is seeking new members. Last year, we planned some fun events for Food Allergy Awareness Week, and we are working on an event for Halloween.
Please join us at our first meeting of the year on Wednesday, October 11 at 8:30 a.m. at The Coffee Joint, 2059 W. Irving Park Road. Feel free to email Eve Becker (everbecker@yahoo.com) if you are interested or have questions or ideas.
---
Attention 7th & 8th Grade Parents
Please note some important dates and events to keep in mind for your 7th or 8th grader and yourself:
*October 12 - North Center High School Fair at 4:30 p.m. at Lake View High School (See flier
here
.)
*October 19 - 8th grade Panel Presentation at 4 p.m. in the Bell School auditorium featuring Bell School alumni (See flier
here
.)
---
Bell Basketball Information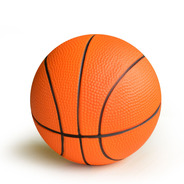 The winter basketball season is quickly approaching and registration for teams will begin within the next week. Bell will be participating in the CPS Score! League, which is a "no cuts" league for all grade levels. All games for the CPS league are played on Saturdays, and practices will take place during the week.
Information about registration will be announced this week and added to the school website.
In an effort to support all interested players at their individual playing levels, we may also join the We Got Game League in some grade levels depending on the overall number of students who register for basketball. This will allow students with a more advanced skill set in basketball to have an opportunity to further their skills. More information about this option will be forthcoming once we have completed the registration process. We are anticipating a need for additional coaches, especially for the 5/6 and 7/8 boys teams, and we would prefer to have Bell staff and parents work with our teams if possible. If you are interested in assisting with one of our teams, please email me as soon as possible. All coaching volunteers must complete the CPS volunteer process.
Thank you and we look forward to a great season.
---
Haunted House Fun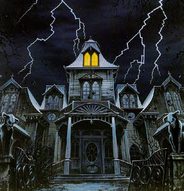 Save the date for Bell School's first-ever haunted house, the evenings of
Friday and Saturday, October 20 and 21
.
Bell will be transformed into a spooky, scary maze with frights around every corner. Proceeds will contribute to the D.C. Scholarship fund and help defray the costs for the eighth-grade trip to Washington, D.C. The event is open to all!
We encourage and need 8th grade families to volunteer. Please sign up
here
.
Stay tuned for more details about times and tickets! You're sure to have a "horror-ific" time! Contact jeannepeck@gmail.com with questions.
---
Amundsen Homecoming Game
One of our neighborhood feeder schools, Amundsen, is inviting Bell families to join them on Friday, October 13 to their Homecoming game vs. the North Grand Eagle Owls. The game will be held at Jorndt Field at Winnemac Park and festivities kick off around 4 p.m.
---
Halloween Assembly PreK-3rd Grade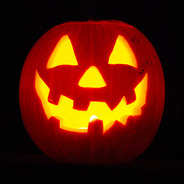 Come one, come all to Bell's Annual Halloween Spooktacular! Be prepared to rattle, shake, and groove with the Pre-K through 3rd grade classes on Halloween Day. Our public performance for families will begin at 1 p.m. in the Bell School Auditorium on Tuesday, October 31. We hope to see you there!
---
Art Lovers Needed!
Thank you to the parents who have responded to our call for grade level Artsonia volunteers. We truly appreciate your willingness to help. For Artsonia to continue, we will need a few more parents to help with the maintenance of the incredible art Bell students create. Our skeletal crew just needs a few more hands to get the job complete.
For information about Artsonia, watch this informative
video
.
Ready to help? Please email Bell parent, Sally Roach at sallyfroach@gmail.com to join our crew!