In This Issue

From the President

Friends Campaign

Soup for the Soul

Save the Date

JFS Thanks

Senior Friendly Visitor Program

JFS Community Events

Around the Community Events

---
JFS 2018 Sponsors
Gold Level

Janssen Pharmaceutical Companies of Johnson & Johnson
Silver Level
Nancy L. and Arthur E. Lee
Roundview Capital


Steve and Kathy Harris
The Oscar and Ella Wilf Campus for Senior Living
The Doctor is In
Atlantic Health Systems
Senior Helpers
Somerset Pediatric Group
Advantage Promotions, LLC
Preferred Pension Planning Corporation
Joan and Steven Handel
Wendy and Stephen Offen
Dr. and Mrs. Arthur Feldman
Dr. Steven and Mrs. Heidi Ginsberg
Susan and Steven Darien
PNC Wealth Management
Friends
Home Instead Senior Care
Suplee, Clooney & Company
Margulies, Englehart & Veneziale, LLC
The Chelsea at Bridgewater
An Angel (Anonymously)
Chef Jeff
ShopRite of Hunterdon County, Inc.
Flemington Department Store
Camp Bow Wow Bridgewater
Bond, Andiola & Company
Dogwood Farms
Audi of Mendham & Bridgewater
Flemington Car & Truck Company
Yanina & Co.
Advantage Voice & Data
First Impression Cleaning Service
HealthQuest
Oxford Jewelers
Turo Care – Personalized Senior Care
For information about becoming a JFS sponsor contact
Jerry Starr at 908 725-7799 or jstarr@jewsihfamilysvc.org
---
JFS Tributes
To share a joyous occasion or acknowledge a sadness, click here.
This Month's Tributes:
To Mrs. Helaine Weisberg, In Honor of Helaine Weisberg for all your good work with JFS, From Karen Kessler

To Ms. Jane Roth, In Memory of Her MotherJetta Roth, From Jerry Starr & Pamela Keen

To Mr. & Mrs. Alan & Jerri Sher, In Memory of Lorraine, From Alan & Sharon Margulies

To Mr. Robert Levin, In Honor of Your Special Birthday, From the Prezant Family
---
The Evan Jaffe Memorial
Hebrew Free Loan Program
One-time interest free loans offered to address a specific financial problem. Loans range from
$500 to $1,500 interest free.

To request an application, contact JFS of Somerset, Hunterdon and Warren Counties at 908-725-7799 or visit our website:
www.JewishFamilySvc.Org
---
JFS Generation to Generation

Do a lifetime of good by making a
Legacy Gift to JFS today
ensuring that programs and services for those in need
will be here for generations to come.
---
Celebrate Your Simcha with a Mitzvah Beautifully Designed Bimah Baskets

We transport to and from your event.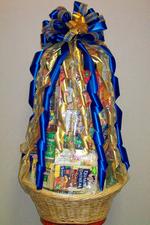 Your tax deductible donation directly supports our Emergency Assistance and Holocaust Survivor Programs.

Mazel Tov on Your Bar and Bat Mitzvahs!

Maxwell Bast
Ryan Greenstein
Ava Fox
---
Quick Links
To support our work in the community, donate now.
---
Donate Your Unwanted Vehicle to JFS through the CARS program


Please call CARS at (877) Jfs-4-Cars or (877)537-4227

Proceeds from your donated vehicle directly support JFS programs and services.
---
Click here to visit JFS of Somerset, Hunterdon, and Warren Counties website and video.





Like us on Facebook.
---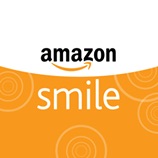 Sign up with Amazon Smile
and JFS benefits when you make a purchase
Click here to see how JFS Changes lives every day.
---
JFS Community Marketplace

Is someone you know having a special birthday, event, or celebration?

The JFS Community Marketplace is the place for you. Click here for more information.
---
Employers
Did you know that JFS can advertise your job openings to hundreds of job seekers at no cost to you.

Send job leads to eprezant@JewishFamilySvc.org.
---
Board Officers

President
Walter Yosafat

Vice Presidents
Nancy L. Lee
Helaine Weisberg

Treasurer
Alexander Marcus, MD

Recording Secretary
Bea Abrams, Ph.D

Board Members
Barbara Drew
Debby Feldman
Heidi Ginsberg
Joan Handel
Eric Herz
Jill Lavitsky
Roxanne Levinston
Sharon Marguiles
Wendy Offen
Charles N. Singman PhD
Monica Skydell
Gabrielle Walborsky

Active Past Presidents
Nancy L. Lee
Helaine Weisberg
Charles N. Singman PhD
Nancy Gorrell
Stephen Harris
Joan Handel
Linda Jerrow
Elizabeth (Betty) Roswell

Advisory Committee
Jerome Zweig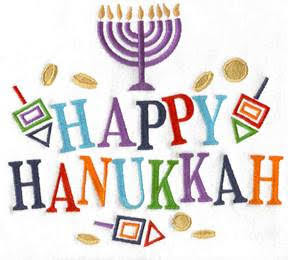 Wishing Everyone a Happy Hanukkah
and Seasons Greetings
---
From the President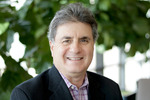 During November and December, many of us celebrate a number of different holidays. Several of them focus on shining lights, giving thanks and exchanging gifts with one another. In the midst of this wonderful season, the gift I have always considered the greatest one to give, one that shines the greatest light and shows the greatest gratitude is the gift of volunteering. As many of you know, this is a gift we all have the chance to give through JFS every day via our volunteer programs, but this season more than the rest of the year, this gift means so much more.

While it is a wonderful season for so many, a number in our community face this time of year alone, underfed, under-sheltered and struggling to live everyday life. You and I, together, can make a difference (and with JFS as a partner) via the act of volunteering. And even the smallest gift of time, effort and donation can make a big difference.

With the shining light of 9 candles of the Jewish Hanukkah Menorah in mind, here are 9 ways to give as a volunteer that translate into a wonderful gift for the less fortunate:
Collect up and drop off food to a local food bank and help feed those in need

Better still, volunteer to work an hour or two at the food bank during the holidays

For one of your holiday meals, cook a little extra and drop it off to a homeless shelter or nursing home

Better still, volunteer to help serve the meal or spend time with the elderly at the shelter or home

Volunteer to be a cooking companion via JFS… this is actually a two-for-one special… helping someone who is lonely with the gift of companionship and providing better nutrition

Offer up to those in need the gift of transportation… a much needed ride to the store, doctor, airport, bus or train station

Collect up gently used toys, coats and other warm clothing and donate them to Goodwill or to a local house of worship, many of which in our area are running holiday collection drives

Offer up via our JFS program to help pay December's heating / electric bill and ease the burden of choice many face with covering utility expense or eating properly

Whether you have a great voice or not, volunteer via your house of worship to visit an assisted living facility and give the gift of song and cheer
If you need or want more ideas on how to help via volunteering, contact us at JFS at 1-908-725-7799 or visit our volunteer page at https://jewishfamilysvc.org/volunteer.php and we can help you to help others.

If we all did just one of these this holiday season, think of how happiness and health this would bring to our community.

If you don't have the time to volunteer, then please consider a donation to the JFS Friend's campaign and help us sustain our Volunteer Programs.

As always, I would love your feedback and ideas. Please feel free to email me at JFS-President@JewishFamilySvc.Org .

Thanks as always for listening and from our family to you and yours, best wishes for a happy, healthy, safe and prosperous holiday season and a wonderful 2019 ahead!
Wally
---
JFS Annual Friend's Campaign & GivingTuesday
Perfect Together
The 1st Tuesday after Thanksgiving is GivingTuesday and it kicks off the charitable season, when many focus on holiday and end-of-year giving. GivingTuesday celebrates giving and philanthropy and by making a donation to JFS on GivingTuesday you will be helping JFS touch the lives of over 2,000 individuals this year by providing:
Counseling to 300 individuals and families struggling to cope with the stressors of everyday life in The Betty and Arthur Roswell Family Counseling Center.

Career Counseling Services to individuals in need of improving their work situation.

Support for families at risk, many with young children, who benefit from being matched with a JFS trained volunteer for support and companionship through the Family Mentor Program. Our volunteers in this program and in our Good Deeds Corps Program logged 2,500 hours helping to make life better for those living in our community.

Holocaust Survivors in our community with supportive services including home care services, social work and nursing visits and Cafe Europa, a monthly socialization group to help them maintain their quantity of life as they age.

Emergency Assistance for food and other necessities to those in need.

Special Needs Families supportive services and programs through our Expanding Horizons Social Learning Group, Parent Support Group and Young Adult Social Club Program underwritten by The Nancy L. & Arthur E. Lee Family Fund for Special Needs.

Homebound frail seniors the ability to "age in place" in the dignity of their own homes through the JFS Senior Service Program.

The JFS Ohr Tikvah Community Chaplain support to connect seniors in institutional settings to their cultural roots.
Your support is vital to maintaining these services.

It's not too late to become a Friend of JFS & Make a Difference in your community.

Please give what you can – Thank you!

Click here to donate.
---
Thanks to All Those Who Supported Soup for the Soul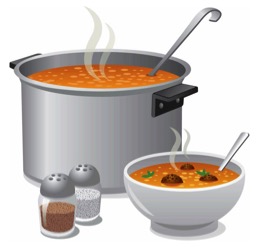 Did you know…
That according to the group Feeding America, the rates of hunger among seniors ages 60 and older has increased by 53% since 2001?

Nearly 14% of NJ's 1.5 million seniors face the personal physical sensation of hunger each year.

Seniors without enough to eat are more likely to suffer from chronic health conditions, depression, heart failure, diabetes, asthma, and decreased resistance to infections.
JFS wishes to thank all those who attended and supported our 2018 Soup for the Soul program on Sunday, November 18, 2018; our response to Food Insecurity among seniors. This event raised $3,500 for Emergency Assistance Funds for those in need in our community These vital funds will help many older adults including Holocaust survivors living on a fixed low income to afford more nutritious food that will support better overall health and wellbeing. Fresh produce and daily meals are things most of us take for granted. Yet, annually, JFS distributes $6,000 in emergency food assistance to people who are making choices between medicine and food, or paying their rent and eating. In addition, local congregations donate supermarket gift cards and provide holiday food baskets to many of our low income clients and this summer, fresh produce was also donated by Dogwood Farm and America's Grow a Row.

Soup for the Soul was catered by Chef Jeff and entertained was proved by The Pingry Jazz Trio. JFS also thanks event sponsors Wegman's Bridgewater, Bardy Farms and Advantage Promotions, LLC for their donations.
A special Thank You to our Co-chairs,
Debby Feldman and Roxanne Levinston
JFS offers may opportunities to become involved as a community partner or volunteer.
For more information about JFS services, please contact JFS at 908-725-7799, admin@JewishFamilySvc.org or www.JewishFamilySvc.org.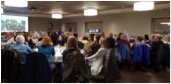 Community supporters gathering for
Soup for the Soul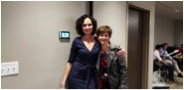 Soup for the Soul 2018 Co-Chairs Debby Feldman and Roxanne Levinston

For more pictures click here:
https://www.facebook.com/pg/JFSofSHW/photos/?tab=album&album_id=2083870171665427
---
DIG IN!
…..And SAVE THE DATE
You won't want to miss this one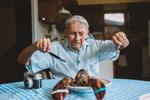 Coming: Sunday April 28, 2019 10:30 AM
"My Annie Hall" a short by Matt Starr and Ellie Sachs
Starring: Real People
Special Guest Speaker, Award winning NYT columnist John Leland
Where: Shimon and Sara Birnbaum JCC, Bridgewater
Check it out!! And be prepared to enjoy!

https://www.nytimes.com/2018/03/02/nyregion/the-woody-allen-reboot-you-wont-see-at-the-oscars-or-maybe-anywhere.html
---
JFS is grateful to the Wallerstein Foundation for Geriatric Life Improvement once again providing funding for the Senior Services Program.
The Wallerstein Foundation mission is to support qualifying not-for-profit organizations that assist elderly individuals to remain healthy, active and generally to improve quality of life.
JFS is thrilled to be able to once again partner with the Wallerstein Foundation to offer social work, nursing and volunteer services to frail homebound elderly in our community.
---
JFS is grateful to Kavod for their ongoing support of our Holocaust Survivors. Kavod was created in 2015 in Memphis, TN and partners with JFS' and similar organizations to help Holocaust Survivors in the US live the remainder of their lives comfortably and with dignity and honor. Since June of 2017, Kavod has distributed $1800 in grocery store gift cards to Survivors in our program.
---
JSSG Thanks
JFS offers a monthly Job Seekers Success Group for people that are unemployed, underemployed or seeking a career change. At each group, speakers from the community present information on a wide variety of job search related topics. In addition to the presentation, job seekers network, share job leads and job search advice.

JFS gratefully acknowledges this past year's Job Seekers Support Group presenters: Allan Weisberg, Terry Seaman, Peter Hercky, Sarah Dubinsky, John Hadley, Harold Levin, Doug Berger, and Ken Sher.

Through their assistance and support, JFS was able to provide valuable information and resources to individuals struggling with the impact of job loss.

For more information about the Job Seekers Success Group or the Career Services Program, call JFS at 908-725-7799 X108.
---
10 Year Anniversary: Senior Friendly Visitor Program
By Ruth Edelman, LCSW
2008 was a milestone year for JFS in its work with vulnerable seniors. Two grants were already in the works to expand services to Somerset and Hunterdon County individuals often isolated in their own homes due to functional and/or cognitive decline. The JFS Board had completed a strategic planning process and had made expansion of programs and services to seniors a high priority. Jerry Starr, LCSW, with a strong background in creative ways of serving seniors, became Executive Director in the spring. Shortly thereafter, The Grotta Fund for Senior Care and the ERS Charitable Fund both provided seed funds to establish our new home visit program for seniors. Volunteers came forward to be trained. Geriatric trained staff were hired. And the program grew. Now serving between 30-35 seniors annually in their homes, JFS has added supplemental services: case management, nurse consultation, Good Deeds Corps, caregiver support, bereavement groups and specialized in home therapy. More recently, Soup for the Soul has raised awareness and funds to help those seniors who are food insecure. Both the Grotta Fund and ERS have continued their support. This year, Grotta Fund for Senior Care gave special recognition to JFS for reaching its 10 year milestone in sustaining this program.
Volunteers attest to the meaningfulness of their role: " I feel like I am getting more than I am giving, " states a long term Senior Visitor. We continue to recruit and train volunteers and to identify seniors who would like to receive services.

Please contact Maris Chavenson, Program Coordinator at 908 725-7799 ext. 100.
"JOURNEY TOWARDS A NEW DAY"
Co-sponsored by JFS and the Community VNA
A 6 session program to help those grieving the loss of a loved one.
Contact Maris Chavenson, LCSW at JFS 908 725-7799 or Melissa von der Heide, MA, LMFT at Community VNA 908 725-9355 x2230

Family Mentor/Senior Friendly Visitor Program is seeking new Volunteers
Volunteers visit 1-2 hours per week in the home of the family or senior with whom they are matched. For more information, or to volunteer, contact Maris Chavenson, LCSW or Young-In Shin at JFS 908 725-7799.

Social Club for Young Adults with Autism Spectrum Disorders or Developmental Disabilities
Monthly Meetings, Tuesday, 4:00-6:00pm
For info or to enroll contact JFS 908-725-7799

Cafe Europa, A Monthly Group for Holocaust Survivors
Wednesday, December 12, 2018 10:00 AM
For more information on Cafe Europa click here

Job Seeker Success Group
The next group will be held on Wednesday, December 5 at 7 pm "Survive and Thrive After Job Loss When you are 50+, Presented by Ken Sher, Executive Coach and Career Consultant
. Contact Elise Prezant at 908-725-7799 x108 to register or for more information.
Social Learning Group
Held at PeopleCare in Bridgewater
A 10-week program for youth ages 10-13, or 13-16, meets on Sundays, focuses on social, relationship and communication skills for youth struggling with peer relationships. Contact Jennifer Walters, LCSW at JFS 908-725-7799 for information.

Parent/Caregiver Support Group for the parents and/or caregivers of children with special needs. One Sunday afternoon a month. Please contact Jennifer Walters, LCSW at JFS at 908-725-7799 for more information.
Preschool Consultation for children with special needs. Staff training and consultation are also available. Please contact Jennifer Walters, LCSW at JFS at 908-725-7799 for more information.

Yearn2Learn, an interactive learning experience for retired persons
For more information on Y2L and upcoming programs , click here
---
Around the Community

The Hopeful Heart
Support Strategy Workshops
Community workshop to encourage a thoughtful and supportive response to current events.
Click here for more information and to register.

To find out about local events in the Jewish Community please check out this link
Upcoming Jewish LIFE Events
The 2018-2019 Jewish LIFE brochure is available here.

Two opportunities for Chanukah fun! Wednesday, December 5, 6 PM at the JCC, Bridgewater. Pizza and latkes! Activity stations. Bring your Chanukiah and candles. Best suited for families with children up to 7 years old. Fee: $10/Person, $36 max/Family. Call 908-725-6994 x9018 to register. Chanukah on Ice, Thursday, December 6, 5-7 PM at Bridgewater Sports Arena. Fee: $18/Person. Register on line at ssbjcc.org/ice

Light from the Yellow Star: An Introduction to the Holocaust Through Testimony and Art, Sunday, December 9, 1:30 PM at the JCC, Bridgewater. Free to all. Advance registration requested. Co-sponsored by the JCC Holocaust Memorial and Education Center. Call 908-725-6994 x9018 to register.

Elissa Brent Weisman, The Length of a String, Wednesday, December 12, 5 PM at the Flemington JCC. Call 908-782-6410 for fee and to register.

Coming in January…Dr. Ruth Westheimer, Sunday, January 13, 11 AM at the JCC, Bridgewater. Fee includes brunch: $18/Person. Call 908-725-6994 x9018 to register.


---
JFS of Somerset, Hunterdon & Warren Counties
150-A West High Street
Somerville, NJ 08876 | 908-725-7799
Website: www.JewishFamilySvc.Org
Email: Admin@JewishFamilySvc.Org