In This Issue

From the President

Passover Appeal

Sponsor Highlight

Social Work Month

I Am Enough

Bereavement Support Group

Setting Records

Jewish LIFE Event

Fall Social Learning Group

JFS Community Events

Around the Community Events

---
JFS 2018 Sponsors
Gold Level
Janssen Pharmaceutical Companies of Johnson & Johnson
Silver Level
Nancy L. and Arthur E. Lee
The Oscar and Ella Wilf Campus for Senior Living
The Doctor is In
Atlantic Health Systems
Senior Helpers
Somerset Pediatric Group
Advantage Promotions, LLC
Preferred Pension Planning Corporation
Joan and Steven Handel
Wendy and Stephen Offen
Dr. and Mrs. Arthur Feldman
Dr. Steven and Mrs. Heidi Ginsberg
Susan and Steven Darien
PNC Wealth Management
Friends
Home Instead Senior Care
Suplee, Clooney & Company
Margulies, Englehart & Veneziale, LLC
The Chelsea at Bridgewater
An Angel (Anonymously)
Chef Jeff
ShopRite of Hunterdon County, Inc.
Flemington Department Store
Camp Bow Wow Bridgewater
Bond, Andiola & Company
Audi of Mendham & Bridgewater
Flemington Car & Truck Company
Yanina & Co.
Advantage Voice & Data
First Impression Cleaning Service
HealthQuest
Oxford Jewelers
For information about becoming a JFS sponsor contact
Jerry Starr at 908 725-7799 or jstarr@jewsihfamilysvc.org
---
JFS Tributes
To share a joyous occasion or acknowledge a sadness, click here.
This Month's Tributes:
To Joan Handel, In Honor of Her Special Birthday, From Manny & Linda Glincman, From David & Laurie Nass, From Laurence & Judith Gross, From Anonymous, From Kenneth & Sheila Handel, From Anonymous

To Mark Lederman & Family, In Memory of His Mother-Elsie Radeen Lederman, From Alan & Helaine Weisberg, From the Board & Staff of JFS

To Dee Yosafat & Family, In Memory of Her Mother Estelle Olan, From Alan & Helaine Weisberg, From Jonathan & Marjorie Slass, From Elise Prezant, From the Board & Staff of JFS

To Ms. Bea Rubin, In Memory of Al Rubin, From Douglas & Phyllis Miller

To Ms. Sandy Schacter, In Memory of Al Schacter, From Douglas & Phyllis Miller

To Ms. Barbara Uslan, In Memory of Her Father Leonard Wood, From Lisa Nierenberg

To Florence Zevin, In Memory of Her Mother, From the Board & Staff of JFS

To Natalia Black & Family, In Memory of Husband and Father Douglas Black, From Elise Prezant
---
JFS Generation to Generation

Do a lifetime of good by making a
Legacy Gift to JFS today
ensuring that programs and services for those in need
will be here for generations to come.
---
Celebrate Your Simcha with a Mitzvah Beautifully Designed Bimah Baskets

We transport to and from your event.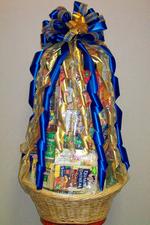 Your tax deductible donation directly supports our Emergency Assistance and Holocaust Survivor Programs.

Mazel Tov on Your Bar and Bat Mitzvahs!


---
Quick Links
To support our work in the community, donate now.
---
Donate Your Unwanted Vehicle to JFS through the CARS program


Please call CARS at (877) Jfs-4-Cars or (877)537-4227

Proceeds from your donated vehicle directly support JFS programs and services.
---
Click here to visit JFS of Somerset, Hunterdon, and Warren Counties website and video.





Like us on Facebook.
---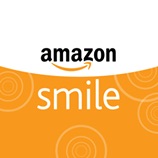 Sign up with Amazon Smile
and JFS benefits when you make a purchase
Click here to see how JFS Changes lives every day.
---
JFS Community Marketplace

Is someone you know having a special birthday, event, or celebration?

The JFS Community Marketplace is the place for you. Click here for more information.
---
Employers
Did you know that JFS can advertise your job openings to hundreds of job seekers at no cost to you.

Send job leads to eprezant@JewishFamilySvc.org.
---
Board Officers

President
Helaine Weisberg

Vice Presidents
Charles N. Singman, Ph.D
Walter Yosafat

Treasurer
Ronni Lederman

Recording Secretary
Bea Abrams, Ph.D

Board Members
Susan Anczarki
Ted Baker
Debby Feldman
Gary Gartenberg
Heidi Ginsberg
Joan Handel
Michael Kalison
Jill Lavitsky
Nancy L. Lee
Roxanne Levinston
Alexander M. Marcus, MD
Sharon Margulies
Wendy Offen
Gabrielle Walborsky
From the President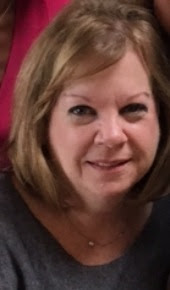 Just a few weeks ago, on Valentine's Day to be exact, our hearts broke once again as a heinous, needless shooting occurred in Florida.

Seventeen people, many of them children, were gunned down and killed by a very sick individual. This isn't the first time an act like this has made the news. It isn't the first time parents and families have had to deal with such unimaginable grief.

Acts of violence are bad enough when there is a war or for protective measures. But to enter a school and gun down innocent people is truly an act of cowardly, despicable behavior.

I chose to address this occurrence because it has literally taken my breath away. Every time we think that this won't happen again, it does! We retrace our steps, look for answers, try to find a reason for all this insanity. But once again there is none.

We just hope and pray that all acts of violence will cease and that we can intervene in time. Law enforcement has the daunting task of being the investigators. But without the public's and government's aid, they are helpless. Doesn't this ring a bell as to what happened in Germany so many years ago? If you see something, say something. Maybe an intervention, counselling, group therapy, connections might be available to ward off the awful consequences. These perpetrators are often outcasts, loners, exhibit bad or unacceptable behaviors. Talk about it. The one thing we do have now are so many avenues to get help. It's hard to be the initiator but even harder to harbor the information.

Injustices are just that…injustices. We need to find our voices to help others find theirs. JFS has excelled in doing so. JFS is the home to so many voices that we have access to. Please, use that voice and encourage others to do so as well. Support JFS in any way you can. We are continuously looking for volunteers and donors. And our events will both move you, educate you and entertain you. Don't sit back….say something.

Helaine
---
JFS Passover Appeal
As you prepare to celebrate Passover this year with your family,
take a moment and consider donating to the JFS Passover Appeal and live the spirit of the holiday - help those in need in our Community

"All who are hungry come and eat;
all who are needy come and celebrate Passover." Haggadah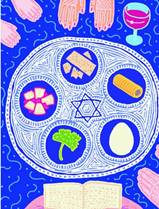 Your donation to the JFS' Emergency Assistance Fund
will help to provide:
Special Holiday food for a Holocaust survivor living alone in senior housing

Groceries for a single mom and her children living on a limited income

Emergency Financial Assistance for a family at risk of eviction

Holiday clothes for a family struggling with finances

To Donate Online, Visit Our Website at www.JewishFamilySvc.Org
---
Sponsor Highlight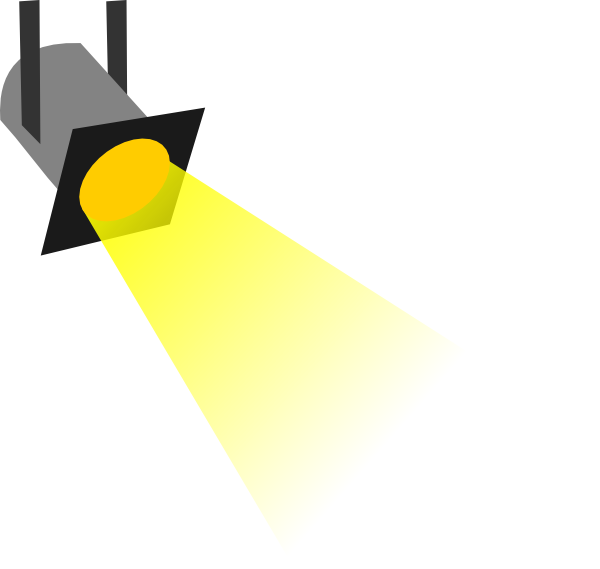 This Month We Highlight
The Oscar and Ella Wilf Campus for Senior Living
This month we highlight The Oscar and Ella Wilf Campus for Senior Living. Their mission is to be Central New Jersey's leader in providing a continuum of care and related personal services, primarily for the Jewish elderly, in an environment that enhances and respects Jewish values, traditions and lifestyles. For more information about the Oscar and Ella Wilf Campus click here.

The Doctor Is In
The Doctor Is In has been providing accessible, cost-effective medical care as a full service Family Practice and Urgent Care facility since 1987.
For more information on The Doctor Is In click here.

Atlantic Health Systems
Atlantic Health System, headquartered in Morristown, New Jersey and one of the leading non-profit health care systems in the state, is committed to creating a Trusted Network of Caring®. Our promise to our communities is that all who enter our system receive the highest quality care delivered at the right time, at the right place, and at the right cost. Atlantic Health System includes Morristown Medical Center in Morristown, NJ; Overlook Medical Center in Summit, NJ; Newton Medical Center in Newton, NJ; Chilton Medical Center in Pompton Plains, NJ; Hackettstown Medical Center in Hackettstown, NJ; and Goryeb Children's Hospital in Morristown, NJ, as well as Atlantic Rehabilitation, and Atlantic Home Care and Hospice. For more information on Atlantic Health Systems click here.

To become a 2108 JFS sponsor please contact Jerry Starr at 908 725-7799 or jstarr@jewishfamilysvc.org
---
March is Social Work Month

JFS thanks its social work staff and other professionals for the fine work they do providing high quality mental health counseling, case management, consultation services, career counseling, caregiver support, volunteer and mentoring services and a myriad of other tasks in service to those we help.

Our staff help people in all stages of life, from childhood through the elder years.

Did you know our Social Workers & Psychologist provides:
Over 3,100 hours of mental health counseling and career counseling annually

Trains and supervises over 70 volunteers and mentors

Provided over 50 programs for special needs individuals and their families last year

Assisted over 45 Holocaust survivors and their caregivers

Offered companionship and Jewish culture to those living in institutional settings throughout community.
---
I am Enough
Helping Teens Feel Good About Themselves and Others
Presented by Scott Fried
Motivational Speaker, Health Educator and Author

Wednesday, March 14, 2018 at 7:00 PM
Temple Sholom 594 North Bridge St., Bridgewater, NJ
Scott Fried is a popular HIV+ health educator, motivational speaker and writer who has touched more than a million people across the United States and in numerous other countries through his lectures, humanitarian work television/radio appearances and publications. Scott is the author of three must-read books and his message for teens, young adults, parents, teachers and professionals is a powerful one of love, responsibility, self-confidence and self-respect.
We promise this will be an evening you will never forget.
You will thank yourself for showing up.

This program is free of charge

For more information, contact Ilene Cohen at 908-722-1339 ilenecohen@temple-sholom.net
Co-Sponsored by:
The Luftman Family in Memory of Hannah Luftman,
Temple Sholom, Temple Sholom Hebrew High School
Jewish Family Service of Somerset, Hunterdon and Warren Counties
---
COMMUNITY CARE HOSPICE and JEWISH FAMILY SERVICE of SHW

"JOURNEY TOWARDS A NEW DAY"

6 week Bereavement Support Group

Thursday Evenings
March 15th-April 19th , 6:00 pm – 7:30 pm

At Jewish Family Service
150 West High St., Suite A
Somerville, NJ 08876

Group members will be encouraged to share their experiences, difficulties, and strengths in a caring, compassionate and confidential atmosphere.

Advanced registration required by March 14th

Contact:
Melissa von der Heide, MA, LMFT, Bereavement Coordinator
908.725.9355, ext. 2230
melissa@communityvna.org

Maris Chavenson, LCSW
908.725.7799 ext. 100
MarisC@Jewishfamilysvc.org

"Those we hold closest to our hearts
never truly leave us.
They live on in the kindness they shared
and the love they brought
into our lives."
---
Setting Records
By Ruth Edelman, LCSW

As we watched the Olympics in Korea this year, it was hard not to be impressed by the stories of the years of hard work the athletes and their families put into reaching the goal of participation in this remarkable international event. Some fortunate ones were able to take home to their country bronze, silver, or even gold medals.

Eighty-two years ago, in 1936, the Olympics were in Germany. A month before the Olympics were held that year, a young German woman known as Gretel Bergmann, tied a German high jump record of 5 feet 3 inches, enough to win a gold medal. In 1935 she had won the British high jump competition. But shortly after that high jump record, she received a letter from Nazi officials which said "Looking back on your recent performance you could not possibly have expected to be chosen for the team." Her accomplishment was removed from the record books. Gretel Bergmann was Jewish, and in Nazi Germany that was reason for exclusion from participation in the Olympics.

In 1937 she emigrated to the United States, where she continued to excel in women's high-jump and shot-put, winning the United States championships in 1937 and 1938. As she prepared to try out for the 1940 U. S. Olympic team, war started in Germany. Her efforts turned to rescuing her parents, which she eventually did. Although the Nazis erased her accomplishments in 1936, they were not erased from her memory. Shortly before her death in 2017, at the age of 103, Margaret (Gretel) met Warren native and award winning documentary film maker, Nina Meredith, who ensured that her experience lives on in The Margaret Lambert Story. Find out more about both of these intriguing and accomplished women at the JFS Annual Spring Lunch Event, Sunday, April 29th 10:30 AM-1 PM at the Shimon and Sara Birnbaum JCC. This event is open to the community. A fee of $36 includes a buffet lunch. Advance registration is requested by calling JFS at 908 725-7799 or emailing us at admin@jewishfamilysvc.org

In 2009, Ms. Lambert's German national high jump record was restored.
---
6th Annual Celebrate Israel Event Celebrating its 70th year!
Wednesday, March 21, 6:30 pm, Location: Raritan Valley Country Club, Bridgewater. Honoring Irene and Steve Lieberman and Sara Edery, Rutgers Hillel Student. Guest Speaker to be announced.
---
SAVE THE DATE
Sunday, April 29, 10:30-1:00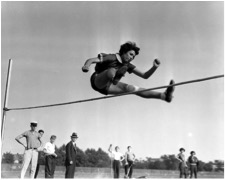 In 1936, German-Jewish track & field athlete, Margaret "Gretel" Bergmann, was barred from competing in the Olympic Games despite being considered amongst the best in Germany.

Nina Meredith award winning documentary Director of
The Margaret Lambert Story

will share her 23 minute internationally acclaimed documentary, along with her personal experiences as a track and field recruit, photographer and now, directing and producing shorts in "Foul Play," a series of documentary films on controversial topics in the world of sports and the Olympics. She will share her experiences with Margaret Lambert shortly before her death in 2017 at the age of 103.
Kosher luncheon
Shimon and Sara Birnbaum JCC
Bridgewater, NJ

Click here for more information.
---
Claims Conference Announces Payments to Algerian Survivors
The Conference on Material Claims Against Germany (Claims Conference) is pleased to announce that a newly recognized group of Jewish Holocaust survivors will be entitled to compensation from the German government. Jews who resided in Algeria between July 1940 and November 1942 and suffered from Nazi persecution may now be eligible for payment through the Claims Conference Hardship Fund. The Vichy government subjected this group to restrictions on education, political life, participation in civil society and employment.

Payments to those determined to be eligible will start in summer 2018. It is estimated that there are approximately 25,000 Algerian Jewish Holocaust survivors living around the world. Those eligible will be entitled to a one-time payment of €2,556.46.

As you know, applicants are not charged a fee to apply for compensation from the Claims Conference; please remind your clients of this. The application form can be downloaded here: www.claimscon.org/apply.

If you or your clients have any questions concerning eligibility, please contact the Claims Conference office: info@claimscon.org
---
JFS Upcoming Events
"JOURNEY TOWARDS A NEW DAY"
Co-sponsored by JFS and the Community VNA
A 6 session program to help those grieving the loss of a loved one.
Contact Sharon Chesir, MSW, LSW at JFS 908 725-7799 or Melissa von der Heide, MA, LMFT at Community VNA 908 725-9355 x2230

Family Mentor/Senior Friendly Visitor Program is seeking new Volunteers
Volunteers visit 1-2 hours per week in the home of the family or senior with whom they are matched. For more information, or to volunteer, contact Maris Chavenson, LCSW or Young-In Shin at JFS 908 725-7799.

Social Club for Young Adults with Autism Spectrum Disorders or Developmental Disabilities
Monthly Meetings, Tuesday, 4:00-6:00pm
For info or to enroll contact JFS 908-725-7799

Cafe Europa, A Monthly Group for Holocaust Survivors
Wednesday, March 14, 2018 10:00 AM
For more information on Cafe Europa click here

Job Seeker Success Group
Wednesday, March 7, 2018 at 7 pm "S
ocial Security Disability Benefits: When Working is not Working Out" Presented by Sarah Dubinsky, Esq.
Contact Elise Prezant at 908-725-7799 x108 to register or for more information.
Social Learning Group
Held at PeopleCare in Bridgewater
A 10-week program for youth ages 10-13, or 13-16, meets on Sundays, focuses on social, relationship and communication skills for youth struggling with peer relationships. Contact Jennifer Walters, LCSW at JFS 908-725-7799 for information.

Parent/Caregiver Support Group for the parents and/or caregivers of children with special needs. One Sunday afternoon a month. Please contact Jennifer Walters, LCSW at JFS at 908-725-7799 for more information.
Preschool Consultation for children with special needs. Staff training and consultation are also available. Please contact Jennifer Walters, LCSW at JFS at 908-725-7799 for more information.

Yearn2Learn, an interactive learning experience for retired persons
For more information on Y2L and upcoming programs , click here
---
Around the Community

Community Mission to Israel October 14-22, 2018
https://www.jfedshaw.org/mission2018

Community Wide Yom Ha'atzmaut Celebration
April 30, 2018
Want to help plan the biggest community event of the year? Join the Yom Ha'atzmaut Planning Committee for their first meeting of the year!

The Jewish Federation of Somerset, Hunterdon and Warren Counties is pleased to announce the establishment of a new Scholarship Program designed to promote attendance at overnight Jewish camp and Israel programs. For more information, please call Dan Fahrer at 908-758-2001 or email him at dfahrer@jfedshaw.org and he will be glad to assist you.
To find out about local events in the Jewish Community please check out this link
Upcoming Jewish LIFE Events
The 2017-2018 Jewish LIFE brochure is available here.
Douglas Stark, When Basketball Was Jewish, Sunday, March 11, 2:00 PM, Flemington JCC. Basketball was once referred to as a Jewish sport. Douglas Stark will discuss the history of basketball, and chronicle Jewish basketball throughout the twentieth century, focusing on 1900 to 1960. As told by the prominent voices of twenty people who played, coached and refereed, these conversations shed light on what it means to be a Jew and how the game evolved from its humble origins to the sport enjoyed worldwide by billions of fans today. Fee: $10 adult.

Jewish Film Series, Apples from the Desert, Saturday, March 17 at 7 PM at Temple Beth-El, Hillsborough. Rebecca is an only child, living a cloistered existence with her strictly religious Sephardic parents in Jerusalem. She secretly breaks taboos, attending dance classes where she forms a relations with a secular kibbutznick. Discussion to follow film. Suggested donation: $5/Person.

6th Annual a Night to Celebrate Israel, Wednesday, March 21, 6:30 pm, Raritan Valley Country Club, Bridgewater. Distinguished Guest Speaker: Dr. Ralph Nurnberger
Middle East Expert and Internationally Acclaimed Speaker. Honorees: Irene & Steven Lieberman and Sarah Edery, Rutgers Hillel Student for their dedication to their communities and the State of Israel. Fee includes dinner: $50/adult; $18/student

---
JFS of Somerset, Hunterdon & Warren Counties
150-A West High Street
Somerville, NJ 08876 | 908-725-7799
Website: www.JewishFamilySvc.Org
Email: Admin@JewishFamilySvc.Org