In This Issue

From the President

Friends Campaign

Soup for the Soul

JFS Receives Legacy Gift

JFS Thanks

Fall Social Learning Group

JFS Community Events

Around the Community Events

---
JFS 2017 Sponsors
Gold Level
Johnson & Johnson Health Care Systems
Silver Level
The Oscar and Ella Wilf Campus For Senior Living

Roundview Capital

Jill & Eric Lavitsky

The Main Event
Bronze Level
Nancy L. and Arthur E. Lee

The Doctor is In

Joan & Steven Handel

Helaine & Allan Weisberg

PNC Wealth Management

An Angel (Anonymously)

Wendy & Stephen Offen

Dr. & Mrs. Arthur Feldman

Dr. Steven & Heidi Ginsberg

Somerset Pediatric Group

Steve & Kathy Harris

Atlantic Health Systems
Friends
Suplee, Clooney & Company

Wally and Denise Yosafat

Millington Bank

Senior Helpers

ShopRite of Hunterdon County, Inc.

Home Instead Senior Care

MacMillan Financial

KRE Group, Inc.

Flemington Department Store

Joseph & Nancy Gorrell

CROSSFIT Chimney Rock
Additional Supporters
Advantage Voice & Data

First Impression Cleaning Service

Marcus Business Machines

Brown & Brown of Lehigh Valley, LP

Luna Rossa Ristorante

Quantum Floats

Audi of Mendham & Bridgewater

Don Shuman Associates

Flemington Car & Truck Company

Yanina & Co.
For information about becoming a JFS sponsor contact
Jerry Starr at 908 725-7799 or jstarr@jewsihfamilysvc.org
---
JFS Tributes
To share a joyous occasion or acknowledge a sadness, click here.
This Month's Tributes:

To Mrs. & Mrs. Marguiles, In Honor of Their Granddaughter's Bat Mitzvah, From the Board & Staff of JFS

To Mrs. Gabrielle Walborsky & Family, In Memory of Her Father Herbert Burger, From Allan & Helaine Weisberg

To Mrs. Jill Lavitsky & Family, In Memory of Her Mother Joyce Schulmann, From Allan & Helaine Weisberg

To Rabbi & Mrs. Jonathan & Gracie Brown, In Honor of Their Parents, From Alexander & Debbie Marcus

To Mr. Mike Frost, In Honor of His Daughter's Nuptials, From the Board & Staff of JFS
---
JFS Generation to Generation

Do a lifetime of good by making a
Legacy Gift to JFS today
ensuring that programs and services for those in need
will be here for generations to come.
---
Celebrate Your Simcha with a Mitzvah Beautifully Designed Bimah Baskets

We transport to and from your event.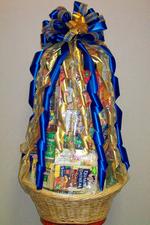 Your tax deductible donation directly supports our Emergency Assistance and Holocaust Survivor Programs.

Mazel Tov on Your Bar and Bat Mitzvahs!

Justin Ziss
Reilly Rawls
Isabella Sophie Panico
---
Quick Links
To support our work in the community, donate now.
---
Donate Your Unwanted Vehicle to JFS through the CARS program


Please call CARS at (877) Jfs-4-Cars or (877)537-4227

Proceeds from your donated vehicle directly support JFS programs and services.
---
Click here to visit JFS of Somerset, Hunterdon, and Warren Counties website and video.





Like us on Facebook.
---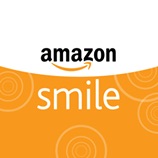 Sign up with Amazon Smile
and JFS benefits when you make a purchase
Click here to see how JFS Changes lives every day.
---
JFS Community Marketplace

Is someone you know having a special birthday, event, or celebration?

The JFS Community Marketplace is the place for you. Click here for more information.
---
Employers
Did you know that JFS can advertise your job openings to hundreds of job seekers at no cost to you.

Send job leads to eprezant@JewishFamilySvc.org.
---
Board Officers

President
Helaine Weisberg

Vice Presidents
Charles N. Singman, Ph.D
Walter Yosafat

Treasurer
Ronni Lederman

Recording Secretary
Bea Abrams, Ph.D

Board Members
Susan Anczarki
Ted Baker
Debby Feldman
Gary Gartenberg
Heidi Ginsberg
Joan Handel
Michael Kalison
Jill Lavitsky
Nancy L. Lee
Roxanne Levinston
Alexander M. Marcus, MD
Sharon Margulies
Wendy Offen
Gabrielle Walborsky
From the President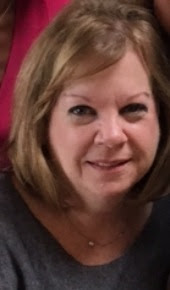 Imagine you are on your way home from a long hard day. The sky is dark and it's very cold. all you can think of is the warmth of your home and the dinner you are about to eat. It probably will be something warm, since the chill in the air has has gone thru your body. Yes, you can't wait for that meal!! These are some of the things most of us take for granted.

Unfortunately, not everyone is so lucky. Even here, in Somerset county, there are those people without a home, not knowing where their next meal is coming from. Many of the senior citizens in Somerset county are considered affluent and doing well but according to the NJ Department of Human Services, 59% of seniors in NJ report they struggle meeting their basic needs. Too often they are on a low, fixed income. Often that means eating less nutritious food that they can afford and doing without fresh fruits and vegetables.

One of the many programs JFS supports is our emergency food assistance program. We are launching Soup for the Soul on Giving Tuesday, the first Tuesday after Thanksgiving. This event will take place at the JCC, on Tuesday, November 28, where we will create more awareness about the critical need for food assistance to our community. Please mark your calendars and plan on joining us from 11:30 til 1 pm as we share a bowl of soup and some bread together, while your small donation of $18 will go 100%. directly to our food assistance program. A speaker will also be on hand to provide more information. The soups and breads are being donated by local restaurants and caterers.

All those participating will also receive a special thank you "soup mug".

Count your blessings. Autumn is the time for holidays , giving and compassion. Please open your hearts and help those in our community who need it. Be thankful for what you have.

Helaine
---
Friends Helping Friends
A Community United to Help Those in Need
At this time of year we are reminded how important family and community are in our lives and the importance of working together for the common good. For us at JFS that means caring about those struggling with the challenges of everyday life and it helps us recommit ourselves to the mission of JFS – "to preserve and strengthen the quality of individual, family and community life based on Jewish values". We are asking you to join with us once again so we can continue to help those most in need in the community. Donations to our Friends Campaign directly supports our programs and services that help individuals and families who are struggling and your contribution will help JFS provide:
Holocaust Survivor Support Services including home care and transportation assistance for elderly, frail Holocaust survivors who need help to maintain their daily routine.
Special Needs Programs that offer Social Learning Groups for children finding it difficult to make friends and support programs for their parents and siblings as they cope with their own struggles.
Counseling for individuals, families and couples struggling with the demands of everyday life and seeking help to address their problems and explore alternatives, develop new insights and find solutions to improving their situation.
Senior Services including, case management, supportive counseling, volunteer services, nursing consultation and community linkage assistance to frail and isolated older adults to help them age in the dignity of their own homes.
Career Counseling offering a monthly Job Seeker's Success Group and career counseling for individuals seeking to improve their employment and improve their lives.
Emergency Food Assistance for those living on a low fixed income and at risk of compromising good nutrition because of limited financial means.
Ohr Tikvah-Community Chaplain visits with frail seniors and others who are isolated and feeling disconnected from the Jewish Community.
From all of us here at JFS,
We wish you and your family a Happy and Healthy New Year.
---
Sponsor Highlight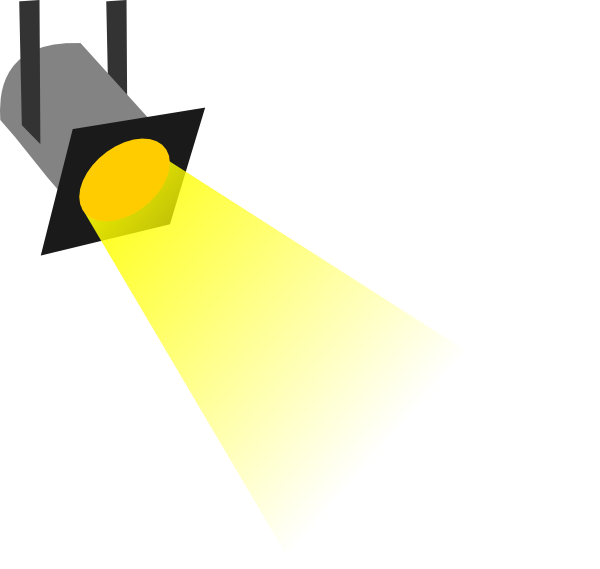 This Month We Highlight
And Thank all of our 2017 Sponsors for their support. They made it possible for JFS to serve all those who come seeking help from us. For a full listing of JFS 2017 Sponsors click here
---
Soup for the Soul



Fresh produce. Enough to eat…everyday. Things most of us take for granted. Yet, annually, JFS distributes $6,000 in emergency food assistance to people who are making choices between medicine and food, or paying their rent or eating. JFS is able to respond because of the generosity of this community through individual donations and through partnering with local congregations who donate gift cards to local super markets and provide food baskets for Rosh Hashanah, Thanksgiving, Passover and other times during the year intended for use by those most in need in our community; low income families and many seniors living on a fixed income.
We hope you will join us in taking our emergency food assistance program to a new level. We are launching Soup for the Soul this month. It is our effort to create more awareness about the critical need for food assistance to clients JFS serves throughout the year: frail elderly, families challenged by extra costs related to medical care and disabilities, others just facing short term economic hardship.

On the nationally designated Giving Tuesday-- we will provide a special Soup for the Soul event open to the community. Join us in conversation about food insecurity in our community as we share a bowl of soup. Make a donation. Find out how you can volunteer as little or as much as you like to further our goal of ensuring that no one in our community is hungry. Mark your calendars:

Tuesday, November 28, 2017
Shimon and Sara Birnbaum JCC
11:30-1 PM
Recommended donation $18 per person – 100% of funds donated will go directly for relief of food insecurity in our community
(As a special thank you for participating in this program JFS Soup for the Soul "Soup Mugs" will be provided to all donors)

Soup for the Soul has received the generous support of the following individuals and vendors: Soup Mugs provided by Dr. & Mrs. Arthur Feldman and Advantage Promotions, LLC
---
JFS Receives Legacy Gift
Holocaust Survivor Assistance Program To Benefit

JFS is proud to announce that the estate of Esther Loveman made a donation to the JFS Holocaust Survivor Assistance Program that will help to provide additional supportive services to frail Holocaust survivors living in our community. Services available to survivors include home care, transportation, supportive counseling and case management, emergency food assistance and Café Europa, a monthly meeting for survivors to socialize together. If you or someone you know can benefit from these services please contact JFS at 908-725-7799 or go to our website for more information about how JFS helps Holocaust survivors in our community www.jewishfamilysvc.org.
Ms. Loveman along with her late husband Irving and son Morris had a long history of giving back to the community and made sure through their estate to continue this tradition of supporting those in need in the community. If you are interested in LegacyGiving JFS has established the Generation to Generation Initiative to help JFS continue to change lives every day, today, tomorrow and into the future. For more information on LegacyGiving, click here or go to www.jewishfamilysvc.org or contact our director Jerry Starr at 908 725-7799 x104.
---
Thank You Temple Sholom


The Board of Trustees and staff of Jewish Family Service of Somerset, Hunterdon and Warren Counties express their sincerest gratitude to Jill Lavitsky, project coordinator, and Temple Sholom for the annual delivery of Rosh Hashanah food baskets to JFS clients. This year, Temple Sholom congregants delivered 37 Rosh Hashanah meals to JFS families living in 14 different towns in Somerset and Hunterdon County.
---
Social Learning Group Fall Series
Fall 2017 Series Schedule
10 sessions on Sundays:
October 1, 15, 22, November 5, 12, 19, December 3, 10, 17

11:30am-1pm- ages 13-16
1:30pm-3pm- ages 10-13

New Location: PeopleCare Center for Non-Profits
120 Finderne Avenue
Bridgewater NJ 08807

Any questions or concerns, please contact Jennifer Ellis Walters, LCSW at 908 725-7799 x 123 or email JenniferW@JewishFamilySvc.Org

Click here for more information.

Program supported in part by the Nancy L. and Arthur E. Lee Fund for Special Needs
---
What's Jewish About Breast Cancer?
One in 40 Ashkenazi Jews carries a BRCA gene mutation, nearly 10 times the rate of the general population, making Jewish families significantly more susceptible to hereditary breast cancer and ovarian cancer. Be aware of the signs and symptoms of breast cancer and ovarian cancer
Become Informed for Yourself & for Your Family
For Support, Education & Information
https://sharsheret.org/
---
JFS Upcoming Events
"JOURNEY TOWARDS A NEW DAY"
Co-sponsored by JFS and the Community VNA
A 6 session program to help those grieving the loss of a loved one.
Contact Sharon Chesir, MSW, LSW at JFS 908 725-7799 or Melissa von der Heide, MA, LMFT at Community VNA 908 725-9355 x2230

Family Mentor/Senior Friendly Visitor Program is seeking new Volunteers
Volunteers visit 1-2 hours per week in the home of the family or senior with whom they are matched. For more information, or to volunteer, contact Maris Chavenson, LCSW or Young-In Shin at JFS 908 725-7799.

Social Club for Young Adults with Autism Spectrum Disorders or Developmental Disabilities
Monthly Meetings, Tuesday, 4:00-6:00pm
For info or to enroll contact JFS 908-725-7799

Cafe Europa, A Monthly Group for Holocaust Survivors
Wednesday, October 18, 2017 10:00 AM
For more information on Cafe Europa click here

Job Seeker Success Group

Thursday, October 26, 2017 at 10 AM "What Skills are Employers Looking For" presented by Elise Prezant, Career Counselor, JFS. This group will be held at the Family Success Center, 87 Park Avenue, Flemington, NJ. Contact Elise Prezant at 908-725-7799 x108 for more information.
Social Learning Group
Held at PeopleCare in Bridgewater
A 10-week program for youth ages 10-13, or 13-16, meets on Sundays, focuses on social, relationship and communication skills for youth struggling with peer relationships. Contact Jennifer Walters, LCSW at JFS 908-725-7799 for information.

Parent/Caregiver Support Group for the parents and/or caregivers of children with special needs. One Sunday afternoon a month. Please contact Jennifer Walters, LCSW at JFS at 908-725-7799 for more information.
Preschool Consultation for children with special needs. Staff training and consultation are also available. Please contact Jennifer Walters, LCSW at JFS at 908-725-7799 for more information.

Yearn2Learn, an interactive learning experience for retired persons
For more information on Y2L and upcoming programs click here
---
Around the Community

Help Prevent Child Abuse through the Period of PURPLE Crying Program's Click for Babies Campaign. When you knit/crochet a PURPLE BABY HAT, it is distributed to newborns at participating hospitals as a reminder to parents about normal infant crying and keeping babies safe. Click here for more information.

Gubernatorial Candidates Forum Ambassador Phil Murphy (D) Lt. Gov. Kim Guadagno (R)
Sunday, October 8 • 4 p.m. – 6 p.m. at JCC of Central NJ
1391 Martine Avenue Scotch Plains, NJ
RSVP to mgellman@jfedgmw.org or (973) 929-3096

Special Needs Symposium, A Morning of Learning on Sunday, October 22, 2017 8:30 AM - 1:00 PM.
With keynote speaker, Dr. Robert Naseef, breakout workshops and multiple vendors. Located at SSBJCC.

The Jewish Federation of Somerset, Hunterdon and Warren Counties is pleased to announce the establishment of a new Scholarship Program designed to promote attendance at overnight Jewish camp and Israel programs. For more information, please call Dan Fahrer at 908-758-2001 or email him at dfahrer@jfedshaw.org and he will be glad to assist you.
To find out about local events in the Jewish Community please check out this link
Upcoming Jewish LIFE Events
The 2016-2017 Jewish LIFE brochure is available here.

Shannon Sarna, Modern Jewish Baking – Challah, Babka, Bagels & More.
Sunday, October 8, 1:00 pm at the Flemington JCC. Fee: $10/person. Step by step instructions for the seven core doughs of Jewish baking. To register call 908-782-6410.

Avi Melamed – Your Personal GPS to Navigate the Middle East in the 21st Century.
Tuesday, October 17 at 7:00 pm at the Birnbaum JCC, Bridgewater. Free to the community. Avi will give us a comprehensive understanding of the Middle East today. This program is sponsored by the FIDF. To register, call 908-725-6994 x9018.

The Irma Horowitz Film Series, featuring short Israeli films presented by students in the Ma'Aleh School of Television, Film and the Arts. Thursday, October 19, 6:30 pm at the Birnbaum JCC, Bridgewater. $15 per person includes films and falafel dinner.
Three short films will be presented with discussion to follow each: One Too Many, French Revolution and Hanna is Beautiful. To register, call 908-725-6994 x9018.

Imagine – JFEDSHAW Women's Philanthropy Event. Tuesday, October 24. Brunch and Program: 10:00-11:30 am at Raritan Valley Country Club, Bridgewater. Fee: $36/person. This event's theme is Youth at Risk. To register, please call Topaz at (908) 758-2003 or visit www.jfedshaw.org/imagine2017.

Bernard Beck – One American Dream Thursday, October 26 at 7:30 pm at the Flemington JCC. Fee: $10/person. Touching on the influence of the religious faith in the secular world, debut novelist Beck intriguingly examines Jewish immigrant life in New York City during the early 20th Century. To register call 908-782-6410.

Jewish Film Series, Saturday, October 28, 7:00 pm at Temple Beth-El, Hillsborough. Suggested donation $5/person. It seems to happen at some point in everyone's life: you are permitted (or forced) to start over again from square one. The very thing happens to the protagonists of Year Zero. Discussion to follow screening. To register, call 908-722-0674.


---
JFS of Somerset, Hunterdon & Warren Counties
150-A West High Street
Somerville, NJ 08876 | 908-725-7799
Website: www.JewishFamilySvc.Org
Email: Admin@JewishFamilySvc.Org