In This Issue

From the President

Giving Tuesday

Soup for the Soul

Sponsor Highlight

Healthy Harvest Program

The Evan Jaffe Memorial Hebrew Free Loan Program

JFS On the Air

JFS Community Events

Around the Community Events

---
JFS 2018 Sponsors
Gold Level

Janssen Pharmaceutical Companies of Johnson & Johnson
Silver Level
Nancy L. and Arthur E. Lee
Roundview Capital


Steve and Kathy Harris
The Oscar and Ella Wilf Campus for Senior Living
The Doctor is In
Atlantic Health Systems
Senior Helpers
Somerset Pediatric Group
Advantage Promotions, LLC
Preferred Pension Planning Corporation
Joan and Steven Handel
Wendy and Stephen Offen
Dr. and Mrs. Arthur Feldman
Dr. Steven and Mrs. Heidi Ginsberg
Susan and Steven Darien
PNC Wealth Management
Friends
Home Instead Senior Care
Suplee, Clooney & Company
Margulies, Englehart & Veneziale, LLC
The Chelsea at Bridgewater
An Angel (Anonymously)
Chef Jeff
ShopRite of Hunterdon County, Inc.
Flemington Department Store
Camp Bow Wow Bridgewater
Bond, Andiola & Company
Dogwood Farms
Audi of Mendham & Bridgewater
Flemington Car & Truck Company
Yanina & Co.
Advantage Voice & Data
First Impression Cleaning Service
HealthQuest
Oxford Jewelers
Turo Care – Personalized Senior Care
For information about becoming a JFS sponsor contact
Jerry Starr at 908 725-7799 or jstarr@jewsihfamilysvc.org
---
JFS Tributes
To share a joyous occasion or acknowledge a sadness, click here.
This Month's Tributes:
To Mr. & Mrs. Steve & Lynn Chodos, In Memory of Mildred Lieberman Ross, From Arthur & Nancy Lee

To Mrs. Tova Friendman, To Get Well Soon, From the Board & Staff of JFS

To Mrs. Tova Friedman, In Honor of Your Special Birthday and to Get Well Soon, From Nancy and Arthur Lee

To Ms. Lee Coopersmith, In Honor of Her Son's Nuptials, From Elise Prezant, From the Board & Staff of JFS

To Mr. Randy Jerome, To Get Well Soon, From the Prezant Family

To Mr. & Mrs. Harold & Rochelle Levin, In Honor of the Birth of their Granddaughter, Cadence Jane Tone, From the Prezant Family
---
The Evan Jaffe Memorial
Hebrew Free Loan Program
One-time interest free loans offered to address a specific financial problem. Loans range from
$500 to $1,500 interest free.

To request an application, contact JFS of Somerset, Hunterdon and Warren Counties at 908-725-7799 or visit our website:
www.JewishFamilySvc.Org
---
JFS Generation to Generation

Do a lifetime of good by making a
Legacy Gift to JFS today
ensuring that programs and services for those in need
will be here for generations to come.
---
Celebrate Your Simcha with a Mitzvah Beautifully Designed Bimah Baskets

We transport to and from your event.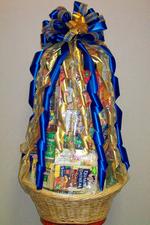 Your tax deductible donation directly supports our Emergency Assistance and Holocaust Survivor Programs.

Mazel Tov on Your Bar and Bat Mitzvahs!

Charlotte Walborsky
Jackson Parisi
Bryce Brody
Halcyon Botvinick
Marissa Lazovick
Whitney Paige Lapper
---
Quick Links
To support our work in the community, donate now.
---
Donate Your Unwanted Vehicle to JFS through the CARS program


Please call CARS at (877) Jfs-4-Cars or (877)537-4227

Proceeds from your donated vehicle directly support JFS programs and services.
---
Click here to visit JFS of Somerset, Hunterdon, and Warren Counties website and video.





Like us on Facebook.
---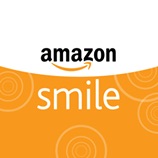 Sign up with Amazon Smile
and JFS benefits when you make a purchase
Click here to see how JFS Changes lives every day.
---
JFS Community Marketplace

Is someone you know having a special birthday, event, or celebration?

The JFS Community Marketplace is the place for you. Click here for more information.
---
Employers
Did you know that JFS can advertise your job openings to hundreds of job seekers at no cost to you.

Send job leads to eprezant@JewishFamilySvc.org.
---
Board Officers

President
Walter Yosafat

Vice Presidents
Nancy L. Lee
Helaine Weisberg

Treasurer
Alexander Marcus, MD

Recording Secretary
Bea Abrams, Ph.D

Board Members
Barbara Drew
Debby Feldman
Heidi Ginsberg
Joan Handel
Eric Herz
Jill Lavitsky
Roxanne Levinston
Sharon Marguiles
Wendy Offen
Charles N. Singman PhD
Monica Skydell
Gabrielle Walborsky

Active Past Presidents
Nancy L. Lee
Helaine Weisberg
Charles N. Singman PhD
Nancy Gorrell
Stephen Harris
Joan Handel
Linda Jerrow
Elizabeth (Betty) Roswell

Advisory Committee
Jerome Zweig
JFS stands in solidarity with the Jewish Community of Pittsburgh

Coping After a Tragedy
(edited from the American Psychiatric Association website)

Disasters and traumatic events can have tremendous psychological impacts on individuals, even if they are not directly involved. People can experience a range of emotions, including anger, frustration and sadness, and can react in many different ways, including physical and psychological symptoms. The impacts and reactions can happen immediately or may appear after some time. There are steps that individuals can take for themselves and their families to mitigate and lessen the psychosomatic impacts. After an event is over, APA recommends following these steps to begin coping with the possible stress that follows a tragedy:
Keep informed about new information and developments, but avoid overexposure to news rebroadcasts of the events. Be sure to use credible sources of information to avoid speculation and rumors.

Learn what local resources are available to aid those affected by the tragedy and be prepared to share this information.

If you feel anxious, angry or depressed, you are not alone. Talk to friends, family or colleagues who likely are experiencing the same feelings.

If you have children, keep open dialogues with them regarding their fears and the traumatic event. Let them know that in time, the tragedy will pass. Don't minimize the danger, but talk about your ability to cope with tragedy and get through the ordeal.

Feelings of anxiety and depression following a traumatic event are natural. If these symptoms continue, even after order has been restored, or if these feelings begin to overwhelm you, seek the advice of a trained mental health professional in your community.
If you feel you need to speak to someone about how you are feeling please contact us at 908 725-7799. We have trained staff to help you cope with your feelings and reactions to this tragic event.
JFS – Providing Support for Life's Challenges' since 1980
www.JewishFamilySvc.org
---
From the President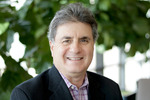 The number 13, as superstition would have it, can be seen as unlucky or can mean something wonderful. It is impossible to look back at the last 2 weeks' events and not think of the 13 wonderful souls we lost in Pittsburgh and Kentucky. But one can also look at 13 as that wonderful age when a Jewish child typically becomes an adult via their Bar or Bat Mitzvah.
This month I want to honor those blessed souls with 13 reasons why I got involved and stay involved with Jewish Family Service of SHW. My involvement is:
- Because my parents both escaped Nazi hate and persecution in Europe and came to this country through the help of JFS.
- Because my first non-profit board opportunity came via JFS in Cincinnati where my parents both landed and met each other.
- Because I was asked to get involved on the JFS board here in our community by a temple colleague who was on the board and asked me to step up and take his seat
so he could do other critical work for the temple.
- Because during my first trip to Prague 15 years ago and my most recent one a couple of weeks ago brought me to important Jewish places that are preserved
but not utilized because there are no longer enough Jews left to run them.
- Because on that same recent trip we visited Vienna and the one Synagogue not destroyed during Kristallnacht and Jews were proactive and protected the shul's
assets and helped keep the place mostly intact and operating to help others through during the atrocities of the Nazis.
- Because in cities like Mikulov in the Czech Republic, there are again Jewish places that survived World War II but with not enough active Jews in the local
community to fully utilize them.
- Because the same condition exists in Trebic in the Czech Republic, but there are no Jews left and the synagogue has been decommissioned and there is no JFS
to support the needs of the community.
- Because of tragedies like the Tree of Life Synagogue in Squirrel Hill where I have friends who are members there and my son lived in that community and the
work of JFS is needed at these places more than ever.
- Because of tragedies like the one in Kentucky which remind us that we in JFS have work to do for all our communities, Jewish or non-Jewish.
- Because it is important to be present and to show up anywhere where there is a need.
- Because it is important that love wins out over hate and that giving wins out over selfishness.
- Because it is important on social issues to be active and not passive, to be vocal and not silent and through JFS be the helping hand and voice for others.
- Because of the needs JFS has in securing funding through grants, donations and other fundraising that might not come without our involvement and leadership.
And because my favorite number is 14, I'll add one more bonus reason why I support JFS, which is that I got involved and stay involved because of the great staff, board and volunteers serving JFS that I am privileged to work with.
So whether you have one reason or many to support JFS, it is you who can and does make a difference to our agency and to the people we serve.
Please support our Friend's Campaign and please consider attending our 2nd Annual Soup for the Soul event highlighting food insecurity and social isolation among older adults in our community.
As always, I would love your feedback and ideas. Please feel free to email me at JFS-President@JewishFamilySvc.
Org .
Thanks as always for listening.

Wally
---
JFS Annual Friend's Campaign & GivingTuesday
Perfect Together
The 1st Tuesday after Thanksgiving is GivingTuesday and it kicks off the charitable season, when many focus on holiday and end-of-year giving. GivingTuesday celebrates giving and philanthropy and by making a donation to JFS on GivingTuesday you will be helping JFS touch the lives of over 2,000 individuals this year by providing:
Counseling to 300 individuals and families struggling to cope with the stressors of everyday life in The Betty and Arthur Roswell Family Counseling Center.

Career Counseling Services to individuals in need of improving their work situation.

Support for families at risk, many with young children, who benefit from being matched with a JFS trained volunteer for support and companionship through the Family Mentor Program. Our volunteers in this program and in our Good Deeds Corps Program logged 2,500 hours helping to make life better for those living in our community.

Holocaust Survivors in our community with supportive services including home care services, social work and nursing visits and Cafe Europa, a monthly socialization group to help them maintain their quantity of life as they age.

Emergency Assistance for food and other necessities to those in need.

Special Needs Families supportive services and programs through our Expanding Horizons Social Learning Group, Parent Support Group and Young Adult Social Club Program underwritten by The Nancy L. & Arthur E. Lee Family Fund for Special Needs.

Homebound frail seniors the ability to "age in place" in the dignity of their own homes through the JFS Senior Service Program.

The JFS Ohr Tikvah Community Chaplain support to connect seniors in institutional settings to their cultural roots.
Your support is vital to maintaining these services.

On GivingTuesday become a Friend of JFS & Make a Difference in your community.

Please give what you can – Thank you!

Click here to donate.
---
Soup for the Soul
Sunday, November 18, 2018 from 5pm -7pm
Shimon and Sara Birnbaum Jewish Community Center
775 Talamini Road, Bridgewater
RSVP BY NOVEMBER 9TH
Register online at JewishFamilySvc.Org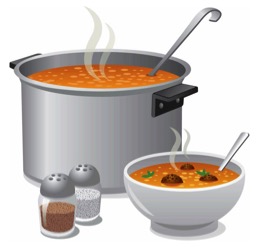 During the season of thankfulness, we invite you to have some delicious soups and enjoy a light dinner as we count as blessings and recognize those in need. Break bread with us as we discuss ways that we can help eliminate Food Insecurity and Social Isolation in our community.

Recipes for our soups will be shared for you to prepare at your upcoming feasts.
Tickets are $30 for adults and $15 for children under 13 years of age.

Click here to order tickets

For More Information - email: Admin@JewishFamilySvc.org or call 908-725-7799
---
Sponsor Highlight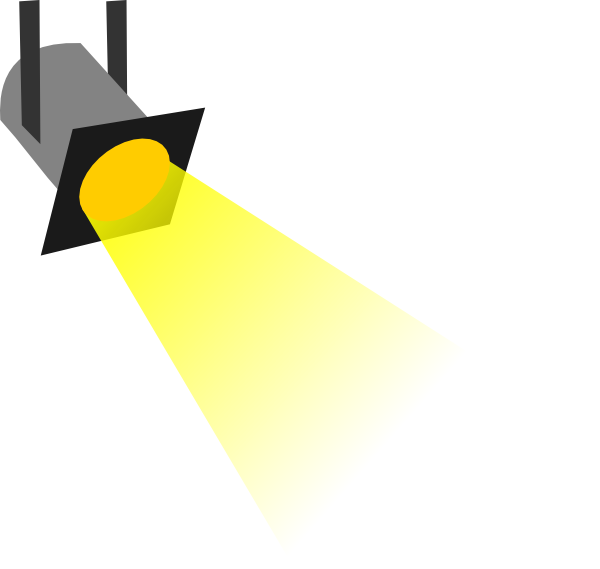 This Month We Highlight
All of Our 2018 Sponsors and Supporters
Gold Level
Janssen Pharmaceutical Companies
of Johnson & Johnson
Silver Level
Nancy L. and Arthur E. Lee
Jill and Eric Lavitsky
Steve and Kathy Harris
Roundview Capital, LLC
Bronze Level
The Oscar and Ella Wilf Campus for Senior Living
The Doctor is In - Advantage Promotions, LLC
Atlantic Health Systems - Senior Helpers
Somerset Pediatric Group - PNC Wealth Management
Preferred Pension Planning Corporation - Susan and Steven Darien
Joan and Steven Handel - Dr. Steven and Mrs. Heidi Ginsberg
Dr. Arthur and Mrs. Debby Feldman - Wendy and Stephen Offen
Friends
Home Instead Senior Care - Suplee, Clooney & Co
Margulies, Englehart & Veneziale, LLC - Dogwood Farms
The Chelsea at Bridgewater - Chef Jeff
Helaine and Allan Weisberg - Walter and Denise Yosafat
Millington Bank - MacMillan Financial
KRE Group, Inc. - An Anonymous Angel
Camp Bow Wow Bridgewater - Bond, Andiola & Company
Flemington Department Store - ShopRite of Hunterdon County
Additional Supporters
Marcus Business Machines - Luna Rossa Ristorante
Quantum Floats - Audi of Mendham & Bridgewater
Flemington Car & Truck CountryYanina & Co
HealthQuest - Advantage Voice & Data
First Impressions Cleaning Service - Oxford Jewelers
Turo Care-Personalized Senior Care
---
Johnson & Johnson Somerset County Companies Contribution Fund Supports JFS Healthy Harvest Program
Jewish Family Service of Somerset, Hunterdon and Warren Counties is pleased to announce the award of a grant from the Johnson & Johnson Somerset County Companies Contributions Fund. These funds will be used to deliver fresh produce by a staff social worker or a trained and supervised volunteer adding improved quality of life through having access to healthier food and social and cognitive stimulation for frail, isolated seniors. This year JFS partnered with two local farms, Dogwood Farm and America's Grow - a - Row to provide fresh produce to older adults including holocaust survivors and others struggling on a limited income. In addition, JFS will be holding a community event, Soup for the Soul on November 18, 2018 highlighting food insecurity and social isolation among many older adults today.

For more information about the JFS Healthy Harvest Program or Soup for the Soul call 908-725-7799 or visit JFS at www.Jewishfamilysvc.org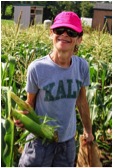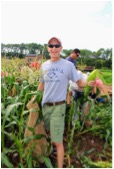 Two JFS volunteers harvesting fresh produce for food insecure older adults in the community.
---
JFS Commemorates the Memories of 1.5 million children who perished in the Holocaust
JFS lead a community-wide Daffodil Project effort. The Daffodil Project aspires to build a Living Holocaust Memorial by planting one and a half million daffodils around the world to commemorate the one and a half million children who were senselessly murdered in Nazi occupied Europe and in support of children suffering in humanitarian crises in the world today.

The shape and color of the daffodils represent the yellow stars that Jews were forced to wear during the Holocaust and yellow is the color of remembrance.Daffodils represent a poignant hope for the future as they are resilient and return with a burst of color each spring.

On Sunday, October 21, 2018 JFS, along with The Jewish Federation of SHW, planted daffodils outside JFS at 150 West High Street, Somerville, NJ.
I
n addition to JFS, and the Jewish Federation of SHW, the Shimon and Sara Birnbaum Jewish Community Center, Temple Sholom in Bridgewater, Temple Har Shalom in Warren, Chai Center for Jewish Life in Watchung Congregation B'nai Israel in Basking Ridge, Or Chadash in Flemington, The Oscar and Ella Wilf Campus of Senior Living in Somerset and St. John's Episcopal Church in Somerville also held planting ceremonies the week of October 21.There are currently over 120 locations worldwide including synagogues, schools, churches, city parks, college campuses and other community locations with over 475,000 daffodils already planted. Our local sites will be added to this list and included on the global map available at www. http://www.daffodilproject.net.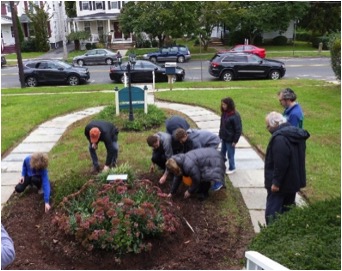 JFS and Jewish Federation, Somerville​

For more information on The Daffodil Project contact Elise Prezant, JFS at 908-725-7799x108.
---
The Evan Jaffe Memorial Hebrew Free Loan Program
"Take hold of him that he fall not and come to need" – Maimonides

The Hebrew Free Loan Program administered by Jewish Family Service of Somerset, Hunterdon and Warren Counties is here to help individuals and families connected to the Jewish Community who need a one-time interest free loan to address a specific financial problem. Loans range from $500 to $1,500 interest free.

Hebrew Free Loans are made to help individuals and families to become financially self-supporting and can be used to address emergencies, such as; make car repairs, pay medical expenses not covered by insurance, cover housing costs or home repair and educational expenses.

For more information about the Hebrew Free Loan Program or to request an application contact Jewish Family Service of Somerset, Hunterdon and Warren Counties.
---
JFS on the Air
Radio station WDVR 89.7FM
Let's Talk with Laurie K
Monday , November 26th at 3pm
JFS staff member, Jennifer Walters, LCSW, will talk with Laurie K about JFS and the services we provide.
Listen in and hear how your local JFS impacts the community.
---
WAYS to HELP PITTSBURGH
The Network of Jewish Human Service Agencies is devastated by the unspeakable loss of eleven lives in this weekend's hate filled shooting at Pittsburgh's Tree of Life Synagogue.
Our colleagues at JFCS in Pittsburgh have asked us to reach out to the global community to write letters of support to the bereaved and injured victims and their families. Please share the attached link to write a letter with your communities: jfcspgh.org/communitysupport.
The Network joins with its member agencies throughout the US, in Canada and in Israel in support of our colleagues at JFCS Pittsburgh. Our hearts are with them as they work to support, to strengthen and to mourn with their community. This senseless tragedy has shaken those who work each day in care of the human service needs of communities world-wide. We offer our hope that those who lost loved ones or suffered injuries resulting from the shooting will be comforted in their grief.
The Pittsburgh community is facing tough times in the days, weeks and months ahead. We must be here with them to support them as they rebuild their community.
Perry Ohren, Chair, NJHSA Board of Directors
Reuben D. Rotman, President & CEO, NJHSA
---
JFS Upcoming Events
"JOURNEY TOWARDS A NEW DAY"
Co-sponsored by JFS and the Community VNA
A 6 session program to help those grieving the loss of a loved one.
Contact Maris Chavenson, LCSW at JFS 908 725-7799 or Melissa von der Heide, MA, LMFT at Community VNA 908 725-9355 x2230

Family Mentor/Senior Friendly Visitor Program is seeking new Volunteers
Volunteers visit 1-2 hours per week in the home of the family or senior with whom they are matched. For more information, or to volunteer, contact Maris Chavenson, LCSW or Young-In Shin at JFS 908 725-7799.

Social Club for Young Adults with Autism Spectrum Disorders or Developmental Disabilities
Monthly Meetings, Tuesday, 4:00-6:00pm
For info or to enroll contact JFS 908-725-7799

Cafe Europa, A Monthly Group for Holocaust Survivors
Wednesday, November 14, 2018 10:00 AM
For more information on Cafe Europa click here

Job Seeker Success Group
The next group will be held on Wednesday, November 7 at 7 pm "An Open Job Search Discussion" will be facilitated by Elise Prezant, Career Counselor, JFS. Contact Elise Prezant at 908-725-7799 x108 to register or for more information.
Social Learning Group
Held at PeopleCare in Bridgewater
A 10-week program for youth ages 10-13, or 13-16, meets on Sundays, focuses on social, relationship and communication skills for youth struggling with peer relationships. Contact Jennifer Walters, LCSW at JFS 908-725-7799 for information.

Parent/Caregiver Support Group for the parents and/or caregivers of children with special needs. One Sunday afternoon a month. Please contact Jennifer Walters, LCSW at JFS at 908-725-7799 for more information.
Preschool Consultation for children with special needs. Staff training and consultation are also available. Please contact Jennifer Walters, LCSW at JFS at 908-725-7799 for more information.

Yearn2Learn, an interactive learning experience for retired persons
For more information on Y2L and upcoming programs , click here
---
Around the Community

The Hopeful Heart
Support Strategy Workshops
Community workshop to encourage a thoughtful and supportive response to current events.
Click here for more information and to register.

To find out about local events in the Jewish Community please check out this link
Upcoming Jewish LIFE Events
The 2018-2019 Jewish LIFE brochure is available here.

---
JFS of Somerset, Hunterdon & Warren Counties
150-A West High Street
Somerville, NJ 08876 | 908-725-7799
Website: www.JewishFamilySvc.Org
Email: Admin@JewishFamilySvc.Org