In This Issue

From the President

Sponsor Highlight

Help Stamp Out Hunger

From Generation to Generation

Volunteer Needed

JFS Celebrates Women

JFS Community Events

Around the Community Events

---
JFS 2017 Sponsors
Gold Level
Johnson & Johnson Health Care Systems
Silver Level
The Oscar and Ella Wilf Campus For Senior Living

Roundview Capital

Jill & Eric Lavitsky

The Main Event
Bronze Level
Nancy L. and Arthur E. Lee

The Doctor is In

Joan & Steven Handel

Helaine & Allan Weisberg

PNC Wealth Management

An Angel (Anonymously)

Wendy & Stephen Offen

Dr. & Mrs. Arthur Feldman

Dr. Steven & Heidi Ginsberg

Somerset Pediatric Group

Steve & Kathy Harris

Atlantic Health Systems
Friends
Suplee, Clooney & Company

Wally and Denise Yosafat

Millington Bank

Senior Helpers

ShopRite of Hunterdon County, Inc.

Home Instead Senior Care

MacMillan Financial

KRE Group, Inc.

Flemington Department Store

Joseph & Nancy Gorrell

CROSSFIT Chimney Rock
Additional Supporters
Advantage Voice & Data

First Impression Cleaning Service

Marcus Business Machines

Brown & Brown of Lehigh Valley, LP

Luna Rossa Ristorante

Quantum Floats

Audi of Mendham & Bridgewater

Don Shuman Associates

Flemington Car & Truck Company

Yanina & Co.
For information about becoming a JFS sponsor contact
Jerry Starr at 908 725-7799 or jstarr@jewsihfamilysvc.org
---
JFS Tributes
To share a joyous occasion or acknowledge a sadness, click here.
This Month's Tributes:
To Mr. Arnold Bieles, To Get Well Soon, From Nancy & Arthur Lee

To Mr. & Mrs. Randall Lainer, For Their Father to Get Well Soon, From Nancy & Arthur Lee

To Ms. Roxanne Levinston, For Her Son Max to Get Well Soon, From Nancy & Arthur Lee

In Honor of Mr. & Mrs. Ira & Judith Neaman, From Arthur & Nancy Lee

To Mr. Abe Suckno, In Honor of His Birthday, From Kal & Janet Barson

To Ms. Christina Hipp, In Honor of Her Nuptials, From the Board & Staff of JFS

To Mr. & Mrs. Barry & Abby Ages, In Honor of Their Son's Nuptials, From the Board & Staff of JFS

To Ms. Andrea Katz, In Memory of Her Brother Jon Simon, From The Prezant Family

To Mrs. Ellen Gendel, In Memory of Her Husband Paul Gendel, From Arthur & Nancy Lee

To Rabbi Eric Cohen In Recognition of Installation of Becoming Rabbi at Flemington Jewish Community Center, From the Board & Staff of JFS

To Ms. Susan Greenbaum & Family, In Memory of Her Mother Goldie Greenbaum, From Jerry Starr & Pamela Keen

To Ms. Jill Lavitsky & Family, In Memory of Her Mother Joyce Schulman, From Kal & Janet Barson, From Courtney Billington, From Michael Bulone, From Steven & Jeanmarie Feldman, From Lindsay Gauthier, From Kristen Hollingsworth, From Alan Kriegel, From Helaine Kriegel, From Ira & Lila Lulinski, From Dennis & Rebecca Lyons, From Mary Lou McCleese, From Dough McCullough, From Elaine Merritt, From Trish Miller, From Jeff & Audrew Nash, From the Prezant Family, From Randi Schweriner, From The Sisterhood of Temple Avodat Shalom, From Mr. & Mrs. Jon Stark, From Wayne & Stacy Steinberg, From Cory Stern, From The CM Team, From William & Lesley Traver, From Mary Turso, From Susan Wetzel, From Larry & Bea Abrams

To Mr. & Mrs. Michael Pearl Bergstein, In Memory of Her Mother Joyce Schulman, From Seymour & Mildred Graye, From Michael & Ellen Jacobs
---
Celebrate Your Simcha with a Mitzvah Beautifully Designed Bimah Baskets

We transport to and from your event.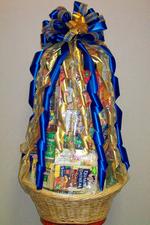 Your tax deductible donation directly supports our Emergency Assistance and Holocaust Survivor Programs.

Mazel Tov on Your Bar and Bat Mitzvahs!


---
Quick Links
To support our work in the community, donate now.
---
Donate Your Unwanted Vehicle to JFS through the CARS program


Please call CARS at (877) Jfs-4-Cars or (877)537-4227

Proceeds from your donated vehicle directly support JFS programs and services.
---
Click here to visit JFS of Somerset, Hunterdon, and Warren Counties website and video.





Like us on Facebook.
---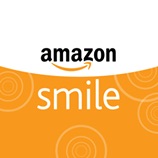 Sign up with Amazon Smile
and JFS benefits when you make a purchase
Click here to see how JFS Changes lives every day.
---
JFS Community Marketplace

Is someone you know having a special birthday, event, or celebration?

The JFS Community Marketplace is the place for you. Click here for more information.
---
Employers
Did you know that JFS can advertise your job openings to hundreds of job seekers at no cost to you.

Send job leads to eprezant@JewishFamilySvc.org.
---
Board Officers

President
Helaine Weisberg

Vice Presidents
Charles N. Singman, Ph.D
Walter Yosafat

Treasurer
Ronni Lederman

Recording Secretary
Bea Abrams, Ph.D

Board Members
Susan Anczarki
Ted Baker
Debby Feldman
Gary Gartenberg
Heidi Ginsberg
Joan Handel
Michael Kalison
Jill Lavitsky
Nancy L. Lee
Roxanne Levinston
Alexander M. Marcus, MD
Sharon Margulies
Wendy Offen
Gabrielle Walborsky
From the President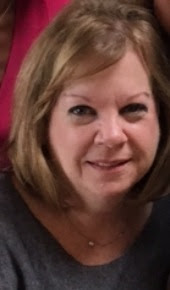 As the sun sets on this Shabbat evening, everything around me is quiet and serene. I am sitting outside, watching the sunset, feeling the humidity lift and the sky darken. I am a little tired and very hungry. What a perfect way to end this day with a wonderful dinner and late night walk. I feel at peace right now with the world and myself.
But..morning when I wake up this feeling may be gone. Our government is yet in another turmoil, with people resigning, people speaking badly, citizens worrying about safety and security. I feel like an outsider looking in. How can I go from security to fear, from trust to lack of trust?

Things never stay the same. In my lifetime the world was shaken with 9/11. In my parents life, it was World War II. Just when we think there is stability, our worlds get turned upside down.

Imagine this happening every day within yourself. You feel good, things are going well, everyone around you is happy and healthy. And then the world around you comes crashing down. Where will you turn? Who can help? JFS is here to provide the support and tools we need to put the pieces back in order. Our programs are expanding and our therapists are helping more clients than ever. We have several exciting events scheduled in the coming year to educate and excite our community, along with supporting the agency in continuing its work.

I hope all of you continue to enjoy your summer and remember that things do not stay the same. Consider supporting JFS in a new way by attending a program, making a donation and being a friend to the agency. We look forward to your participation. We all can make a difference.

Helaine
---
Sponsor Highlight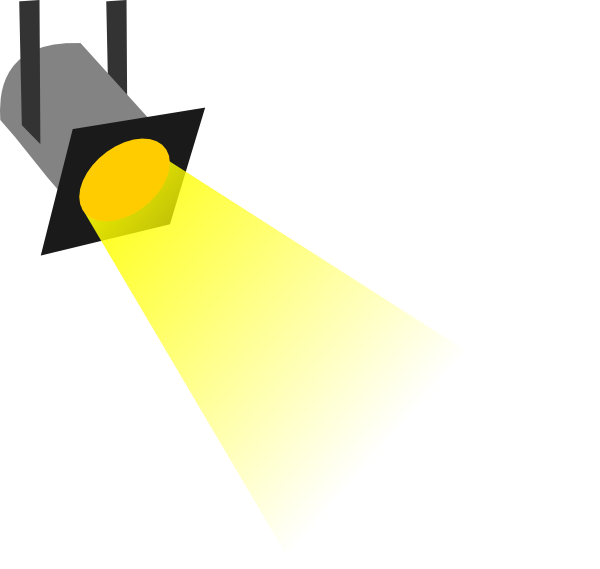 This Month We Highlight
Suplee, Clooney &Company
Suplee, Clooney & Company, founded in 1946, is a firm of Certified Public Accountants, Registered Municipal Accountants and Public School Accountants operating in the State of New Jersey. We provide quality auditing and accounting services to a wide array of governmental and not-for-profit entities. https://www.scnco.com/

Millington Bank
For over 100 years, Millington Bank has followed a course of steady, responsible growth. We have never wavered from our commitment to offer the best in hometown banking with quality products and services. Our successful growth is due, in part, to our rich and continuing tradition of supporting the communities we serve. It has always been our belief that when you give back to your community, members will respond in kind. We provide support to our local charities and programs through our financial donations and the generous amount of time volunteered by our Millington Bank employees and associates. https://www.millingtonbank.com/

Home Instead
Home Instead Senior Care® in Somerset County​ offers many different types of in-home care that can be individualized to meet the needs of your family members. Call us at (732) 271-5100 for a free consultation to learn how home care can benefit your family. The Home Instead Senior Care network has been delivering in-home care for more than 20 years. All of our highly trained CAREGiversSM are bonded and insured for your peace of mind. Each CAREGiver completes a comprehensive training program to deliver individualized care with compassion. https://www.homeinstead.com/596/home-care-services/senior-care

Senior Helpers
Professionally trained caregivers to care for your loved ones at home. We can create a customized home care plan that changes as your loved one's needs change. Our care team has extensive training and experience in providing the right level of individual care and support, while carefully monitoring everything from medication to daily activities. Our Senior Gems® approach is about creating a positive environment that focuses on what they can do, not what they can't do. Call us today for a Free In-Home Assessment: 732 374-3444 or https://www.seniorhelpers.com/somerset/
---
Help Stamp Out Hunger—right here, right now!
"I'm hungry." We say it all the time. Our kids say it. Fortunately, we rarely experience true hunger. JFS has clients that don't know where they will get the food to feed their children tomorrow. Some seniors served by JFS rarely have access to fresh fruit and vegetables.

In the summer, JFS has been fortunate to have Lucie and Kari Scaglione harvesting produce from a local farm and delivering it to JFS. In turn, we deliver the food to those we know have need for food. We have a few volunteers to help with distribution. We could use more! If you are willing to drive to deliver produce during August to 1 or 2 or seniors or families you would be the recipient of a warm smile and thank you. If you can help, please call Sharon at 908 725-7799.

People get hungry all year round. So if you want to contribute food vouchers, or help stamp out loneliness too by visiting with someone who is isolated—a family, or a senior, we'd love to speak with you about your interests and our opportunities! Call Maris or Young-In at 908 725-7799.
---
From Generation to Generation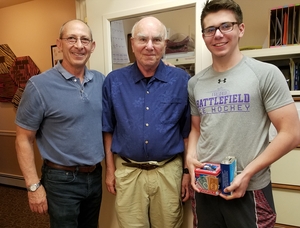 Jerry Starr thanking Jerry Zweig and his grandson Noah, who collected his change to donate to JFS.
The funds they collected go directly to support the Evan Jaffe Memorial Fund for Emergency Assistance & Hebrew Free Loan Program.
---
PNC Wealth Management Partners with JFS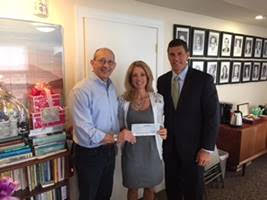 JFS is proud to have PNC Wealth Management as a Bronze level sponsor this year. Stella Matteace-Esposito and Robert Pettit from PNC Wealth Management recently stopped by the office to present Jerry Starr with a check to support JFS programs and services. If you or anyone you know would like to be a sponsor of JFS or to learn more about sponsorship opportunities please contact the Jerry Starr, our executive director at 908 725-7799 or jstarr@jewishfamilysvc.org.
---
Volunteer Needed
We are looking for a volunteer who would be interested in driving a Holocaust Survivor who lives in the Basking Ridge area to the JFS office in Somerville once a month on a Wednesday morning for Café Europa (a Holocaust Survivor recreational program). If you are interested please contact Sharon Chesir at 908-725-7799.
---
Sharsheret Free National Webinar
Can We Talk? Tips for Communicating With Your Health Care Team
Tuesday, August 8th, 2017 8:00 PM
Click here to register.
---
JFS Upcoming Events
Family Mentor/Senior Friendly Visitor Program is seeking new Volunteers
Volunteers visit 1-2 hours per week in the home of the family or senior with whom they are matched. For more information, or to volunteer, contact Maris Chavenson, LCSW or Young-In Shin at JFS 908 725-7799.

Social Club for Young Adults with Autism Spectrum Disorders or Developmental Disabilities
Monthly Meetings, Tuesday, 4:00-6:00pm
For info or to enroll contact JFS 908-725-7799

Cafe Europa, A Monthly Group for Holocaust Survivors
Wednesday, August 16, 2017 10:00 AM
For more information on Cafe Europa click here

Job Seeker Success Group

Wednesday, August 2, 2017 at 7PM "Assessing your Job Search: An Honest Self-Evaluation" presented by Harold Levin, Staffing Manager, SmartStaff. Contact Elise Prezant at 908-725-7799 x108 for more information.
Social Learning Group
Held at SSBJCC in Bridgewater
A 10-week program for youth ages 10-13, or 13-16, meets on Sundays, focuses on social, relationship and communication skills for youth struggling with peer relationships. Contact Jennifer Walters, LCSW at JFS 908-725-7799 for information.

Parent/Caregiver Support Group for the parents and/or caregivers of children with special needs. One Sunday afternoon a month. Please contact Jennifer Walters, LCSW at JFS at 908-725-7799 for more information.
Preschool Consultation for children with special needs. Staff training and consultation are also available. Please contact Jennifer Walters, LCSW at JFS at 908-725-7799 for more information.

Yearn2Learn, an interactive learning experience for retired persons
For more information on Y2L and upcoming programs click here
---
Around the Community

The Jewish Federation of Somerset, Hunterdon and Warren Counties is pleased to announce the establishment of a new Scholarship Program designed to promote attendance at overnight Jewish camp and Israel programs. For more information, please call Dan Fahrer at 908-758-2001 or email him at dfahrer@jfedshaw.org and he will be glad to assist you.
To find out about local events in the Jewish Community please check out this link
Upcoming Jewish LIFE Events
The 2016-2017 Jewish LIFE brochure is available here.

---
JFS of Somerset, Hunterdon & Warren Counties
150-A West High Street
Somerville, NJ 08876 | 908-725-7799
Website: www.JewishFamilySvc.Org
Email: Admin@JewishFamilySvc.Org