In This Issue

From the President

This is How JFS Celebrates the Holidays

JFS Donors Come Through

Mentor Month

JFS Thanks

JFS Fittness Challenge

JFS Client Gives Back to JFS

Jewish LIFE Event

Fall Social Learning Group

JFS Community Events

Around the Community Events

---
JFS 2018 Sponsors
Nancy L. and Arthur E. Lee
The Oscar and Ella Wilf Campus For Senior Living
Dr. & Mrs. Arthur Feldman
Dr. Steven & Heidi Ginsberg
Friends
Home Instead Senior Care
Suplee, Clooney & Company
Margulies, Englehart & Veneziale, LLC
The Chelsea at Bridgewater
Audi of Mendham & Bridgewater
Flemington Car & Truck Company
For information about becoming a JFS sponsor contact
Jerry Starr at 908 725-7799 or jstarr@jewsihfamilysvc.org
---
JFS Tributes
To share a joyous occasion or acknowledge a sadness, click here.
This Month's Tributes:

To Mrs. Jeanmarie Feldman & Family, In Memory of Her Mother Irene Durgin, From the Prezant Family, From Roger & Sharon Sachs, From Jerry Starr & Pamela Keen, From Ruth & Morey Edelman, From Tom & Joan Flynn, From Aaron & Sharon Chesir

To Ms. Nancy Greystone, In Memory of Her Father Dr. Irwin Jack Greystone, From Jerry Starr

To Mrs. Jill Lavitsky & Family, In Memory of Her Mother Joyce Schulman, From David & Laurie Schechner, From Deana Camisa, From Walter & Doris Krueger

To Mr. Arthur Roswell & Family, In Memory of His Sister Elaine Roswell, From Jerry Starr & Pamela Keen, From the Board & Staff of JFS

To Ms. Evelyn Morris, In Memory of Her Son Steven Morris, From the Prezant Family, From Tom & Joan Flynn, From Jeanmarie Feldman, From the Board & Staff of JFS
---
JFS Generation to Generation

Do a lifetime of good by making a
Legacy Gift to JFS today
ensuring that programs and services for those in need
will be here for generations to come.
---
Celebrate Your Simcha with a Mitzvah Beautifully Designed Bimah Baskets

We transport to and from your event.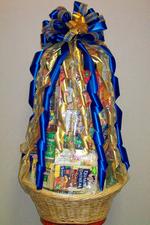 Your tax deductible donation directly supports our Emergency Assistance and Holocaust Survivor Programs.

Mazel Tov on Your Bar and Bat Mitzvahs!

Max Cooper
Hannah & Ryan Fairclough
---
Quick Links
To support our work in the community, donate now.
---
Donate Your Unwanted Vehicle to JFS through the CARS program


Please call CARS at (877) Jfs-4-Cars or (877)537-4227

Proceeds from your donated vehicle directly support JFS programs and services.
---
Click here to visit JFS of Somerset, Hunterdon, and Warren Counties website and video.





Like us on Facebook.
---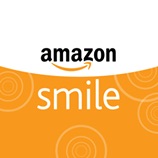 Sign up with Amazon Smile
and JFS benefits when you make a purchase
Click here to see how JFS Changes lives every day.
---
JFS Community Marketplace

Is someone you know having a special birthday, event, or celebration?

The JFS Community Marketplace is the place for you. Click here for more information.
---
Employers
Did you know that JFS can advertise your job openings to hundreds of job seekers at no cost to you.

Send job leads to eprezant@JewishFamilySvc.org.
---
Board Officers

President
Helaine Weisberg

Vice Presidents
Charles N. Singman, Ph.D
Walter Yosafat

Treasurer
Ronni Lederman

Recording Secretary
Bea Abrams, Ph.D

Board Members
Susan Anczarki
Ted Baker
Debby Feldman
Gary Gartenberg
Heidi Ginsberg
Joan Handel
Michael Kalison
Jill Lavitsky
Nancy L. Lee
Roxanne Levinston
Alexander M. Marcus, MD
Sharon Margulies
Wendy Offen
Gabrielle Walborsky
From the President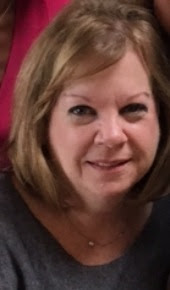 Happy New Year and welcome to 2018!! What a year 2017 has been. We finished 2017 with our very successful and inspirational Soup for the Soul event. The Holocaust Remembrance Center was dedicated at the JCC and we at JFS proudly were strong supporters, with our own board members serving on the founding committee and advisory board. Our own Cafe Europa program was also recognized at the event! We have so much to be proud of!
Looking forward to 2018, we are gearing up for our third annual Fitness Challenge on January 28th
at the JCC. Everyone is welcome! We hope everyone will support this event by either participating, cheering on our athletes and donating to support your favorite team. It's a great way to get in shape and jump start all of those New Years resolutions we all make!
So speaking of resolutions, let now be the time to fit JFS into yours. We have so many upcoming programs that will continue to educate and entertain you. At the same time you will be helping our own communities. We hope that you will pledge your support to JFS in 2018. Here's wishing you all the best!!!
Helaine
---
This is How JFS Celebrates the Holidays!
Distributing gifts donated by United Way of Northern NJ to over 90 clients
Celebrating Chanukah with Café Europa participants on the Wilf Campus
Singing Chanukah songs with Cantor Lee Coopersmith
at the Café Europa in Somerville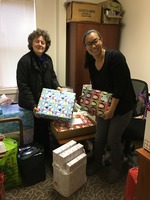 Accepting gifts from Congregation Bnai Israel for JFS clients
Pictured: Marjorie Davidson of Congregation Bnai Israel and
---
JFS Donors Come Through for Those In Need in 2017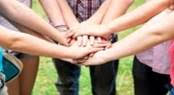 In 2017 with the generous support of our Friends, Contributors and Sponsors, JFS was able to provide over $75,000 in scholarships and other tangible supports to those reaching out to JFS for help. All JFS programs and services depend on support from the community so your donation has made a direct
impact on a family living in the tri-county area. From all of us at JFS, the Board, Staff and Volunteers we thank you and
hope to earn your support again in 2018.

Wishing you a Happy and Healthy New Year
---
January is National Mentor Month
JFS offers a variety of volunteer/mentor opportunities to provide companionship and support to vulnerable families with young children, homebound seniors, and persons with disabilities of all ages. Training for Mentors is offered two-three times annually. In 2017 40 individuals volunteered and provided over 2,000 hours of mentoring assistance to isolated and vulnerable members of the community.
"Take hold of him that he fall not and come to need"
-Maimonides
In Recognition of National Mentor Month JFS Thanks its Mentors for putting these words into action.
In addition to mentoring JFS also offers a "Good Deeds Volunteer Corps" that is seeking youth and adults to match with those needing short term help, such as transportation to medical appointments, light home maintenance, mealtime companionship, grocery shopping after a rehab or hospital stay, or a regularly scheduled phone call to offer reassurance.
If you are interested in mentoring or becoming a Good Deeds Corps member contact Jewish Family Service at 908 725-7799.
To support this program, go to our website: wwew.JewishFamilySvc.org or contact the office 908 725-7799.
---
JFS Thanks

The Jewish Federation of Somerset, Hunterdon & Warren
for donating to the JFS Soup for the Soul initiative to address food insecurity in our community. Each year JFS distributes approximately $6,000 in food assistance to those in need
and Federation's support for this program will help JFS to provide funds for low income older adults to help them afford fresh produce which will support healthy nutrition and better health.
The George H. and Estelle M. Sands Foundation
for making a generous end of year donation in support of the JFS Emergency Assistance and Senior Service Programs.
These funds will be used to provide food assistance to low
income families living in our community and to provide
social work and nursing services to frail homebound seniors.
---

3rd Annual JFS Fitness Challenge
Shape Up for the New Year and
Come Out and Support JFS Children-Family-Senior Services

Sunday January 28, 2018, 12:30-2:30
Shimon and Sara Birnbaum JCC 775 Talamini Road, Bridgewater, NJ

Challenge Yourself - Get Fit - Raise Funds for JFS

Registration
Only $18 with a pledge to raise a minimum of $180 in donations
It's Easy - Create your own team page on the JFS Website –
Promote via Social Media and see the good you can do.
or
You can register for $36 and focus on your fitness
Registration is open to anyone 16 years and over

This Year's Challenge is a Two Person Team Challenge
Partners will be provided if needed

See How Many Rounds You and Your Partner Can Complete
10 Reps of Each Exercise = 1 Round
Sit Ups , Push Ups, Step Ups, Ring Rows, Squats
Prizes for the team with the most reps, t-shirts for all participants.

Prepare for the Challenge with Aviv Wagner, Ass't Fitness Director at the JCC
Aviv is offering 10 ½ hr. sessions starting Tuesday, November 21st at 7:45 PM
Get into Shape for the New Year - Get Ready for the JFS Fitness Challenge. Fee: $100
Includes 10 ½ hr. sessions and registration for the JFS Fitness Challenge - Payable to JFS

If the Challenge is Not for You, Come Out to Root on Your Favorite Team
And Support Their Effort by Making a Donation to JFS Online.

For More Information or to Register
Go online to: www.JewishFamilySvc.Org or Call 908 725-7799

JFS Thanks the Shimon and Sara Birnbaum JCC for hosting this year's Fitness Challenge
---
JFS & Jewish LIFE Present
Yvette Manessis Corporon: Something Beautiful Happened
Thursday, January 18th at 7pm
At the JCC in Bridgewater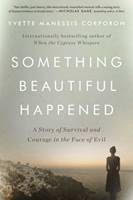 Seventy years after her grandmother helped hide a Jewish family on a Greek island during World War II, a woman sets out to track down their descendants—and discovers a new way to understand tragedy.
To register call 908-725-6994 x9018.
---
Sharsheret Facebook Group for Women with Cancer
Sharsheret's

new, private Facebook group

offers a safe space to meet other women who are living side by side with metastatic breast cancer or recurrent ovarian cancer. We encourage you to share your experiences knowing that other women in our community are experiencing similar challenges, hardships, moments of laughter, and life changing insights. To join, click here, and to learn more, please contact June Mandeville.
---
JFS Upcoming Events
"JOURNEY TOWARDS A NEW DAY"
Co-sponsored by JFS and the Community VNA
A 6 session program to help those grieving the loss of a loved one.
Contact Sharon Chesir, MSW, LSW at JFS 908 725-7799 or Melissa von der Heide, MA, LMFT at Community VNA 908 725-9355 x2230

Family Mentor/Senior Friendly Visitor Program is seeking new Volunteers
Volunteers visit 1-2 hours per week in the home of the family or senior with whom they are matched. For more information, or to volunteer, contact Maris Chavenson, LCSW or Young-In Shin at JFS 908 725-7799.

Social Club for Young Adults with Autism Spectrum Disorders or Developmental Disabilities
Monthly Meetings, Tuesday, 4:00-6:00pm
For info or to enroll contact JFS 908-725-7799

Cafe Europa, A Monthly Group for Holocaust Survivors
Wednesday, January 17 2017 10:00 AM
For more information on Cafe Europa click here

Job Seeker Success Group
Wednesday, January 3, 2018 at 7 pm "Get Wise – Four Tips for Starting the New Year", presented by Terrence Seamon, Leadership, Management and Executive Career Transition Consultant.

JSSG – Hunterdon County

Thursday, January 18, 2018 at 10 am
"
New Year, New Job Search Resolutions", presented by Elise Prezant, Career Counselor, JFS. Held at Family Success Center, 87 Park Avenue, Flemington, NJ. Contact Elise Prezant at 908-725-7799 x108 for more information.
Social Learning Group
Held at PeopleCare in Bridgewater
A 10-week program for youth ages 10-13, or 13-16, meets on Sundays, focuses on social, relationship and communication skills for youth struggling with peer relationships. Contact Jennifer Walters, LCSW at JFS 908-725-7799 for information.

Parent/Caregiver Support Group for the parents and/or caregivers of children with special needs. One Sunday afternoon a month. Please contact Jennifer Walters, LCSW at JFS at 908-725-7799 for more information.
Preschool Consultation for children with special needs. Staff training and consultation are also available. Please contact Jennifer Walters, LCSW at JFS at 908-725-7799 for more information.

Yearn2Learn, an interactive learning experience for retired persons
For more information on Y2L and upcoming programs click here
---
Around the Community

Community Wide Yom Ha'atzmaut Celebration
April 30, 2018
Want to help plan the biggest community event of the year?
Join the Yom Ha'atzmaut Planning Committee for their first meeting of the year!

The Jewish Federation of Somerset, Hunterdon and Warren Counties is pleased to announce the establishment of a new Scholarship Program designed to promote attendance at overnight Jewish camp and Israel programs. For more information, please call Dan Fahrer at 908-758-2001 or email him at dfahrer@jfedshaw.org and he will be glad to assist you.
To find out about local events in the Jewish Community please check out this link
Upcoming Jewish LIFE Events
The 2016-2017 Jewish LIFE brochure is available here.
Eddy Portnoy, Bad Rabbi, Thursday January 11, 7:00 pm at the Birnbaum JCC, Bridgewater. Really? Bad Rabbi? No way! True stories plucked right out the Yiddish papers from the late 18th Century, Eddy introduces us to thieves, wrestlers, poets and beauty queens – and all their misadventures! Part journalism, part "Jerry Springer", get ready to laugh and be entertained by a bit of history not so easily found. Eddy Portnoy is an expert on Jewish popular culture, and has an MA in Yiddish from Columbia and a PhD in Jewish History from JTS. Fee: $10/person.

A fun filled evening with Simcha Weinstein, Friday, January 12, 6:45 PM Services, 7:30 Dinner at Chabad Jewish Center, Hunterdon County. Simcha Weinstein is an internationally known speaker and best-selling author of Up, Up, and Oy Vey: How Jewish History, Culture and Values Shaped the Comic Book Superhero and Shtick Shift: Jewish Humor in the 21st Century. Simcha has appeared on CNN and NPR and has been profiled in many publications. Fee: $18 adults, $10 children at the door ($15/$8 pre-paid)

---
JFS of Somerset, Hunterdon & Warren Counties
150-A West High Street
Somerville, NJ 08876 | 908-725-7799
Website: www.JewishFamilySvc.Org
Email: Admin@JewishFamilySvc.Org