In This Issue

From the President

Sponsor Highlight

Salad Days

JFS Thanks Dogwood Farms

Volunteers Needed

JFS Tributes

JFS Community Events

Around the Community Events

---
JFS 2018 Sponsors
Gold Level
Janssen Pharmaceutical Companies of Johnson & Johnson
Silver Level
Nancy L. and Arthur E. Lee
Roundview Capital


Steve and Kathy Harris
The Oscar and Ella Wilf Campus for Senior Living
The Doctor is In
Atlantic Health Systems
Senior Helpers
Somerset Pediatric Group
Advantage Promotions, LLC
Preferred Pension Planning Corporation
Joan and Steven Handel
Wendy and Stephen Offen
Dr. and Mrs. Arthur Feldman
Dr. Steven and Mrs. Heidi Ginsberg
Susan and Steven Darien
PNC Wealth Management
Friends
Home Instead Senior Care
Suplee, Clooney & Company
Margulies, Englehart & Veneziale, LLC
The Chelsea at Bridgewater
An Angel (Anonymously)
Chef Jeff
ShopRite of Hunterdon County, Inc.
Flemington Department Store
Camp Bow Wow Bridgewater
Bond, Andiola & Company
Audi of Mendham & Bridgewater
Flemington Car & Truck Company
Yanina & Co.
Advantage Voice & Data
First Impression Cleaning Service
HealthQuest
Oxford Jewelers
Turo Care – Personalized Senior Care
For information about becoming a JFS sponsor contact
Jerry Starr at 908 725-7799 or jstarr@jewsihfamilysvc.org
---
JFS Tributes
To share a joyous occasion or acknowledge a sadness, click here.
This Month's Tributes:
To Dr. Bruce Levinston, To Get Well Soon, From the Board & Staff of JFS

To Mr. & Mrs. Mark & Ronni Lederman, In Honor of the Birth of Their Twin Grandchildren, From the Board & Staff of JFS

To Mr. & Mrs. Steve & Dorothy Weller, In Honor of the Birth of Their Twin Grandchildren, From the Board & Staff of JFS

To Ms. Karen Natkow, In Memory of Her Mother Beatrice Klein, From Sharon & Marnie Chesir

To Mr. Ed Weinberg, In Memory of Ruth Weinberg, From Jerry Starr & Pamela Keen

To Mr. Howard Weinberg, In Memory of Ruth Weinberg, From Jerry Starr & Pamela Keen

To Mr. Charles Granick & Family, In Memory of His Wife Pamela Joy Granick, From Arthur & Nancy Lee

To Ms. Sherrill Weinberg, In Memory of Ruth Weinberg, From Jerry Starr & Pamela Keen
---
JFS Generation to Generation

Do a lifetime of good by making a
Legacy Gift to JFS today
ensuring that programs and services for those in need
will be here for generations to come.
---
Celebrate Your Simcha with a Mitzvah Beautifully Designed Bimah Baskets

We transport to and from your event.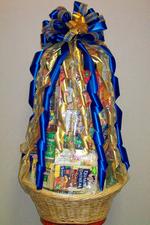 Your tax deductible donation directly supports our Emergency Assistance and Holocaust Survivor Programs.

Mazel Tov on Your Bar and Bat Mitzvahs!


Quick Links
To support our work in the community, donate now.
---
Donate Your Unwanted Vehicle to JFS through the CARS program


Please call CARS at (877) Jfs-4-Cars or (877)537-4227

Proceeds from your donated vehicle directly support JFS programs and services.
---
Click here to visit JFS of Somerset, Hunterdon, and Warren Counties website and video.





Like us on Facebook.
---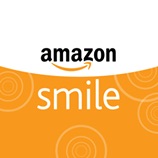 Sign up with Amazon Smile
and JFS benefits when you make a purchase
Click here to see how JFS Changes lives every day.
---
JFS Community Marketplace

Is someone you know having a special birthday, event, or celebration?

The JFS Community Marketplace is the place for you. Click here for more information.
---
Employers
Did you know that JFS can advertise your job openings to hundreds of job seekers at no cost to you.

Send job leads to eprezant@JewishFamilySvc.org.
---
Board Officers

President
Walter Yosafat

Vice Presidents
Nancy L. Lee
Helaine Weisberg

Treasurer
Alexander Marcus, MD

Recording Secretary
Bea Abrams, Ph.D

Board Members
Barbara Drew
Debby Feldman
Heidi Ginsberg
Joan Handel
Eric Herz
Jill Lavitsky
Roxanne Levinston
Sharon Marguiles
Wendy Offen
Charles N. Singman PhD
Monica Skydell
Gabrielle Walborsky

Active Past Presidents
Nancy L. Lee
Helaine Weisberg
Charles N. Singman PhD
Nancy Gorrell
Stephen Harris
Joan Handel
Linda Jerrow
Elizabeth (Betty) Roswell

Advisory Committee
Jerome Zweig
From the President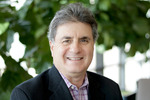 In last month's article I mentioned Inspiration as one of three elements along with Vision and People that are important for an organization like JFS. What inspires someone like me and others before, with and after me to get involved in this fine agency? I see a few basics and I ask you to see if any of these hit home for you, working with JFS or any other organization:
History – In my Listener article last year, I talked about how my parents and their families, escaping the Holocaust, were helped by agencies like JFS and HIAS. I can probably say, without stretching it in any way, that I would not be here today were it not for the help of JFS. This alone could be enough inspiration, but there's more.

Results – I look at what JFS does in responding to our community's needs, from infants to our elderly, in groups and as individuals, with challenges at work or outside of it, coping with planned or unplanned change. I can probably also say (again, no stretching it!) that all of us and all we know in our community could, should or would benefit at least once in our lives from what JFS delivers. JFS is there if and when needed.

Needs – With everything JFS does, there is always more to do, more opportunities, more people to help. Inspiration comes from seeing what needs to be done, doing something large or small and knowing that what you do makes a difference... moves the needle.
With vision, people and inspiration, everything is possible. Back to my corporate world for a moment, my wife, Dee, my son, Jake and my daughter, Ariella all lived through with me the Great Hanshin Earthquake in Kobe, Japan in 1995. Our youngest son Dylan was not yet born. The area lost 6,000 people and we consider ourselves very fortunate to have survived unscathed. Our apartment was damaged and our P&G office building across the street was even more-heavily damaged. We had to live in a hotel for a couple of months in Osaka and worked out of a temporary office building there even longer. But we were safe and had each other.

P&G's president at the time, John Pepper, flew to the area shortly after the quake with recovery just initiated and pledged that the Company would take care of its people as well as its customers, regardless of cost. He shared a few words that I will never forget. Paraphrasing, he said that the Company's vision was a rebuilt P&G Japan, better than before and that we could lose all of the technology, physical assets, plans. etc. but because of the great people we have that he met and how they inspired him, the vision was both achievable and assured. We went on to complete that rebuild, close the year with outstanding business results, temporarily house our people in first-class accommodations, return everyone back home and complete a move back to our restored headquarters building 6 months after the quake.

Thankfully, we have in JFS not a rebuild, restoration or recovery, but a raising of the bar on awareness of this wonderful and strong agency in our community. Our great history, results and people will make the vision of raised awareness and support a reality, translating into more needs of our community served with quality.

Again, I truly appreciate you listening and as always, would love to hear from you. Feel free to reach out to eMail me at wyosafat@optonline.net with your thoughts.

Talk with you next in September's Listener and enjoy the rest of the summer!

Wally
---
Sponsor Highlight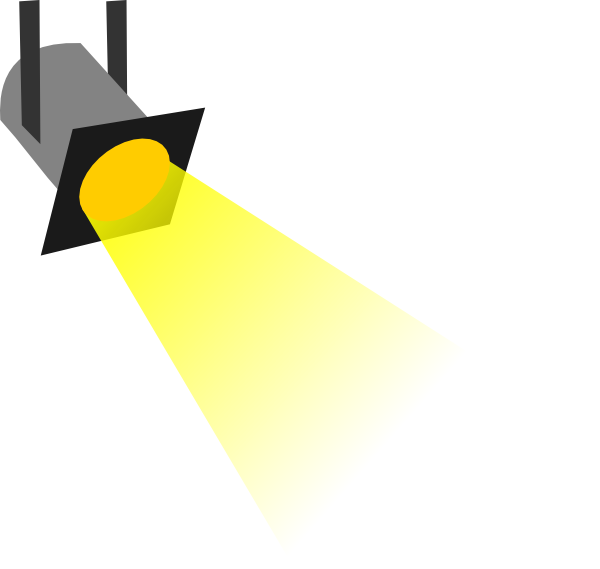 This Month We Are Highlighting
Millington Bank
For over 100 years, Millington Bank has followed a course of steady, responsible growth. We have never wavered from our commitment to offer the best in hometown banking with quality products and services. Our successful growth is due, in part, to our rich and continuing tradition of supporting the communities we serve. It has always been our belief that when you give back to your community, members will respond in kind. We provide support to our local charities and programs through our financial donations and the generous amount of time volunteered by our Millington Bank employees and associates. https://www.millingtonbank.com/

KRE Group, Inc.
Kushner Real Estate Group is a family-owned real estate investment and management company dedicated to building high quality living and work spaces in New York, New Jersey, and Pennsylvania. KRE offers an unparalleled breadth of end-to-end experience, from planning and acquisitions to development, construction, leasing and management.
http://www.thekregroup.com

MacMillan Financial
www.macmillanfinancial.com




To become a 2108 JFS sponsor please contact Jerry Starr at 908 725-7799 or jstarr@jewishfamilysvc.org
---
"Salad Days"
Do you know the expression?
Would it surprise you to know it comes from Shakespeare and means a youthful time, a time of enthusiasm, idealism, innocence, and let's add in indiscretion for a little flavor.

We've got the fixins for salads donated by a local farmer and we're looking
for salad makers interested in making salads with and for community members who could benefit from your salad making skills and your companionship. Show off your culinary skills; whip up a fresh salad and then share it with a "youthful" senior.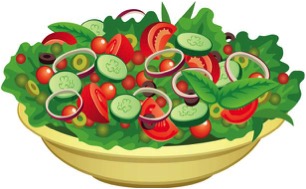 Salad Days Come to JFS
Join our Good Deeds Corps today and become part of this exciting project to bring fresh nutritional food to older adults in our community and brighten the day of someone feeling isolated and alone.

For more information or to sign up to become part of this project contact JFS at 908 725-7799 or email Maris Chavenson
atmarisc@jewishfamilysvc.org

JFS Good Deeds Corps - Caring for Those in Need
Produce provided by Dogwood Farms, Hillsborough

For more information about JFS go to our website:
www.jewishfamilysvc.org
---
JFS Thanks Dogwood Farms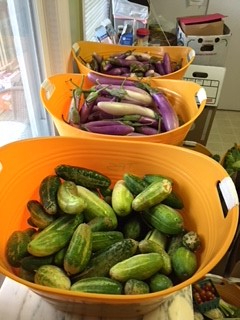 JFS would like to thank Dogwood Farms for its weekly produce donations this summer.
Dogwood Farms is a USDA certified organic farm owned and operated by Jon & Kim Knox. Everything on the farm is grown and raised sustainably in Hillsborough, NJ. For more information about Dogwood Farms visit their website at http://dogwoodfarmsnj.com/thefarm
---
Day of Harvest Volunteers Needed
Join with other community volunteers harvesting seasonal vegetables for families and older adults who are in need of fresh produce.
We are seeking volunteers to join us for a day of harvesting on

Tuesday, August 14, 2018 from 9 am – 1 pm

at America's Grow-a-Row farm in the Clinton area.
America's Grow-a-Row is a non-profit organization that grows and gleans fresh, healthy produce that is then donated to food pantries, soup kitchens, crisis centers, and food banks in NJ, PA, and NYC. They are dedicated to donating 100% of the produce grown at their farms. Since they began in 2002, they have donated over 7.7 million pounds of produce! Some of the produce harvested on August 14 will be donated to JFS for homebound, low income clients.
Upon arrival volunteers will be educated about hunger in NJ. Then, it's time to volunteer - you might be planting, harvesting, or gleaning (rescuing excess produce), followed by lunch provided by JFS..
No prior experience is necessary. We can accommodate all levels of ability. Children under age 14 must be accompanied by an adult.
Reservations are required. To sign up as a volunteer contact JFS at 908 725-7799 or email Maris Chavenson at marisc@jewishfamilysvc.org by

Thursday August 9, 2018

.
---
JFS Tributes
Are you looking for a meaningful way to share a joyous occasion, celebrate a special milestone or acknowledge a sadness…

• in memory of someone
• in honor of someone
• or to send a holiday greeting

…simply fill out the tribute section on the JFS website donation form at https://jewishfamilysvc.org/donation-form.php or contact JFS at 908-725-7799

JFS takes care of the rest by sending out a beautiful, personalized card.
---
JFS Upcoming Events
"JOURNEY TOWARDS A NEW DAY"
Co-sponsored by JFS and the Community VNA
A 6 session program to help those grieving the loss of a loved one.
Contact Sharon Chesir, MSW, LSW at JFS 908 725-7799 or Melissa von der Heide, MA, LMFT at Community VNA 908 725-9355 x2230

Family Mentor/Senior Friendly Visitor Program is seeking new Volunteers
Volunteers visit 1-2 hours per week in the home of the family or senior with whom they are matched. For more information, or to volunteer, contact Maris Chavenson, LCSW or Young-In Shin at JFS 908 725-7799.

Social Club for Young Adults with Autism Spectrum Disorders or Developmental Disabilities
Monthly Meetings, Tuesday, 4:00-6:00pm
For info or to enroll contact JFS 908-725-7799

Cafe Europa, A Monthly Group for Holocaust Survivors
Wednesday, August 15, 2018 10:00 AM
For more information on Cafe Europa click here

Job Seeker Success Group
The next group will be held on Wednesday, August 1 at 7 pm "Setting Realistic Job Search Goals and Expectations" presented by Harold Levin, Staffing Manager, SmartStaff Personnel. Contact Elise Prezant at 908-725-7799 x108 to register or for more information.
Social Learning Group
Held at PeopleCare in Bridgewater
A 10-week program for youth ages 10-13, or 13-16, meets on Sundays, focuses on social, relationship and communication skills for youth struggling with peer relationships. Contact Jennifer Walters, LCSW at JFS 908-725-7799 for information.

Parent/Caregiver Support Group for the parents and/or caregivers of children with special needs. One Sunday afternoon a month. Please contact Jennifer Walters, LCSW at JFS at 908-725-7799 for more information.
Preschool Consultation for children with special needs. Staff training and consultation are also available. Please contact Jennifer Walters, LCSW at JFS at 908-725-7799 for more information.

Yearn2Learn, an interactive learning experience for retired persons
For more information on Y2L and upcoming programs , click here
---
Around the Community

Cancer Support Community Support4Families Movie Night
Wednesday, August 22nd, 2018 at 6:00pm - 8:30pm

Calling all kids affected by cancer! Pajamas, Popcorn, and Plenty of Fun! Drop off your kids or grandchildren with CSCCNJ Staff for a fun and safe movie night, and enjoy alone time for shopping, dinner, or a relaxing evening together with other parents.
For more information, contact Jesse Guzik, Child Life Specialist at
908-658-5400. Preregistration is required. Call us today or register online at cancersupportcnj.org/registration.

Community Mission to Israel October 14-22, 2018
https://www.jfedshaw.org/mission2018

The Jewish Federation of Somerset, Hunterdon and Warren Counties is pleased to announce the establishment of a new Scholarship Program designed to promote attendance at overnight Jewish camp and Israel programs. For more information, please call Dan Fahrer at 908-758-2001 or email him at dfahrer@jfedshaw.org and he will be glad to assist you.

The Hopeful Heart
Support Strategy Workshops
Community workshop to encourage a thoughtful and supportive response to current events.
Click here for more information and to register.
To find out about local events in the Jewish Community please check out this link
Upcoming Jewish LIFE Events
The 2017-2018 Jewish LIFE brochure is available here.

---
JFS of Somerset, Hunterdon & Warren Counties
150-A West High Street
Somerville, NJ 08876 | 908-725-7799
Website: www.JewishFamilySvc.Org
Email: Admin@JewishFamilySvc.Org