In This Issue

From the President

Sponsor Highlight

JFS Therapist Reunites with Child Holocaust Survivors

Help with Hunger

JFS Welcomes New Staff Member

JFS Thanks Volunteers

Volunteer Needed

JFS Celebrates Women

JFS Community Events

Around the Community Events

---
JFS 2017 Sponsors
Gold Level
Johnson & Johnson Health Care Systems
Silver Level
The Oscar and Ella Wilf Campus For Senior Living

Roundview Capital

Jill & Eric Lavitsky

The Main Event
Bronze Level
Nancy L. and Arthur E. Lee

The Doctor is In

Joan & Steven Handel

Helaine & Allan Weisberg

PNC Wealth Management

An Angel (Anonymously)

Wendy & Stephen Offen

Dr. & Mrs. Arthur Feldman

Dr. Steven & Heidi Ginsberg

Somerset Pediatric Group

Steve & Kathy Harris

Atlantic Health Systems
Friends
Suplee, Clooney & Company

Wally and Denise Yosafat

Millington Bank

Senior Helpers

ShopRite of Hunterdon County, Inc.

Home Instead Senior Care

MacMillan Financial

KRE Group, Inc.

Flemington Department Store

Joseph & Nancy Gorrell

CROSSFIT Chimney Rock
Additional Supporters
Advantage Voice & Data

First Impression Cleaning Service

Marcus Business Machines

Brown & Brown of Lehigh Valley, LP

Luna Rossa Ristorante

Quantum Floats

Audi of Mendham & Bridgewater

Don Shuman Associates

Flemington Car & Truck Company

Yanina & Co.
For information about becoming a JFS sponsor contact
Jerry Starr at 908 725-7799 or jstarr@jewsihfamilysvc.org
---
JFS Tributes
To share a joyous occasion or acknowledge a sadness, click here.
This Month's Tributes:

To Mr. & Mrs. Nancy & Joseph Gorrell, In Honor of Their Anniversary, From Morey & Ruth Edelman, From Gary Gartenburg, From the Board & Staff of JFS

To Ms. Ruth Singman, In Memory of Her Husband Paul Singman, From Carla Pariser, From Debbie & Kaplan Lefkowitz, From Carol Kaufman

To Mr. & Mrs. Martin & Karen Siegal, In Honor of Their New Home, From Arthur & Nancy Lee

To Mr. & Mrs. Wally & Dee Yosafat, In Honor of Their Anniversary, From the Boad & Staff of JFS

To Mr. & Mrs. Eric Lankin, In Honor of Their Son's Graduation, From the Board & Staff of JFS

To Mrs. Lee Coopersmith, In Honor of Her Granddaughter's Graduation, From the Board & Staff of JFS

To Mr. & Mrs. Roger Sachs, In Honor of Their Grandson's Graduation, From the Board & Staff of JFS

To Mr. & Mrs. Robert Prezant, In Honor of Their Son's Graduation, From Steven & Jeanmarie Feldman, From Joan Flynn, From the Board & Staff of JFS

To Dr. & Mrs. Steven & Janey Forman, In Memory of Estelle Bierman, From Arthur & Nancy Lee

To Mr. & Mrs. Aaron & Sharon Chesir, In Honor of Their Son's Graduation, From Elise Prezant, From Joan Flynn, From the Board & Staff of JFS

To Mr. Seth Geldzahler, In Honor of Becoming President of the Shimon & Sara Birnbaum JCC, From the Board & Staff of JFS

To Mr. Eric Lavitsky, In Honor of Becoming President of the Jewish Federation, From the Board & Staff of JFS

To The Slass Family, In Honor of Their Daughter's Graduation, From The Prezant Family, From the Board & Staff of JFS

To Ms. Ruth Weinberg, To Get Well Soon, From Jerry Starr & Pamela Keen

To Ms. Joann Cohen, In Memory of Her Mother Leatrice Bernstein, From Joseph & Harriet Fass

To Mr. & Mrs. Barry & Abby Ages, In Honor of Their Son Justin's Nuptials, From Wally & Dee Yosafat
---
Celebrate Your Simcha with a Mitzvah Beautifully Designed Bimah Baskets

We transport to and from your event.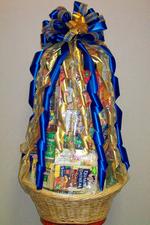 Your tax deductible donation directly supports our Emergency Assistance and Holocaust Survivor Programs.

Mazel Tov on Your Bar and Bat Mitzvahs!

Melissa Albrecht
Erica Kerman
Samuel Fromberg
Fox Shreiber
Ethan Drew
---
Quick Links
To support our work in the community, donate now.
---
Donate Your Unwanted Vehicle to JFS through the CARS program


Please call CARS at (877) Jfs-4-Cars or (877)537-4227

Proceeds from your donated vehicle directly support JFS programs and services.
---
Click here to visit JFS of Somerset, Hunterdon, and Warren Counties website and video.





Like us on Facebook.
---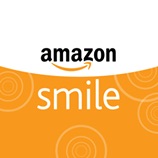 Sign up with Amazon Smile
and JFS benefits when you make a purchase
Click here to see how JFS Changes lives every day.
---
JFS Community Marketplace

Is someone you know having a special birthday, event, or celebration?

The JFS Community Marketplace is the place for you. Click here for more information.
---
Employers
Did you know that JFS can advertise your job openings to hundreds of job seekers at no cost to you.

Send job leads to eprezant@JewishFamilySvc.org.
---
Board Officers

President
Helaine Weisberg

Vice Presidents
Charles N. Singman, Ph.D
Walter Yosafat

Treasurer
Ronni Lederman

Recording Secretary
Bea Abrams, Ph.D

Board Members
Susan Anczarki
Ted Baker
Debby Feldman
Gary Gartenberg
Heidi Ginsberg
Joan Handel
Michael Kalison
Jill Lavitsky
Nancy L. Lee
Roxanne Levinston
Alexander M. Marcus, MD
Sharon Margulies
Wendy Offen
Gabrielle Walborsky
From the President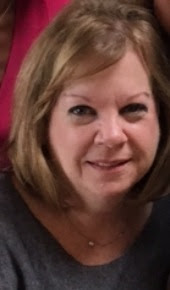 With summer officially beginning just a few June days ago and the heat beating down upon us, I want to officially wish everyone a Happy 4th of July! Growing up in America, we are taught about the meaning of this holiday and have become all too familiar with its celebrations. It means fireworks and picnics, parades and speeches. We might see reenactments of wars and document signings. And of course we relate it to independence. Hence, the 4th of July is also known as Independence Day!
For most, Independence Day marks a day of freedom. A day to celebrate our nation as one of strength, leadership and democracy. But for many,the sense of independence does not exist.

Many are searching for independence, for the ability to survive, for the ability to find inner peace. Many are looking for help to provide for themselves and their family. Too many are plagued with mental health issues that they cannot free themselves of. And still other harbor memories or situations of the past that have burdened them and have not enabled them to move forward to lead a productive life.

This is where JFS comes in. JFS is the key to independence for so many. Our doors are open to everyone and our therapists and programs provide help to anyone seeking it. We are here to offer counseling to get through difficult times, to educate and strengthen families and assist those struggling with the demands of everyday life.
JFS' mission is to provide support for life's challenge's one person, one family at a time.

I hope that all of you have a safe and wonderful summer. Cherish our independence and remember to support JFS. It's the true meaning of independence for all of us.

Helaine
---
Sponsor Highlight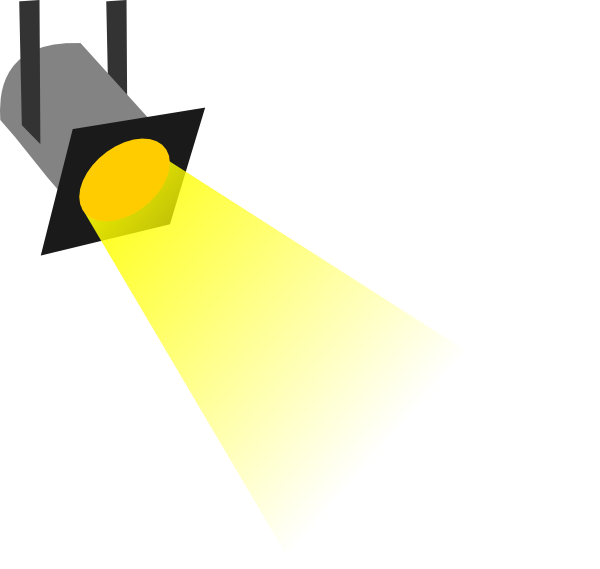 This Month We Highlight
Atlantic Health Systems
Atlantic Health System, headquartered in Morristown, New Jersey and one of the leading non-profit health care systems in the state, is committed to creating a Trusted Network of Caring®. Our promise to our communities is that all who enter our system receive the highest quality care delivered at the right time, at the right place, and at the right cost. Atlantic Health System includes Morristown Medical Center in Morristown, NJ; Overlook Medical Center in Summit, NJ; Newton Medical Center in Newton, NJ; Chilton Medical Center in Pompton Plains, NJ; Hackettstown Medical Center in Hackettstown, NJ; and Goryeb Children's Hospital in Morristown, NJ, as well as Atlantic Rehabilitation, and Atlantic Home Care and Hospice.

PNC Wealth Management
PNC Wealth Management® provides tailored investments, wealth planning, trust and estate administration, and private banking to high-net-worth families and individuals.
---
JFS Therapist Reunites with Other Child Survivors of the Holocaust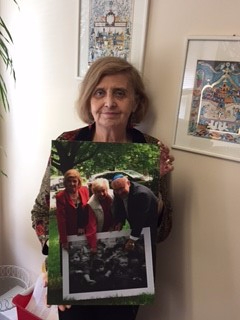 For the first time in 72 years Tova Friedman met with 2 other child survivors liberated with her from Auschwitz on 1/27/1945. All three got together on June 4, 2017, along with their children and grandchildren, never knowing they all lived in NJ. The meeting was filmed by NBC News (click here to view).
---
JFS Annual Meeting
Jewish Family Service of Somerset, Hunterdon, and Warren Counties (JFS) held its Annual Meeting on Wednesday, June 7, 2017.

JFS' 37th Annual Meeting was highlighted by the installation of its new Board of Trustees and Officers for 2017-2018 including Helaine Weisberg, President, Charles Singman, PhD, Vice President, Walter Yosafat, Vice President, Ronni Lederman, Treasurer and Bea Abrams, Ph.D., Recording Secretary.

New Trustees include Susan Anczarki of Branchburg and Sharon Margulies of Martinsville. Returning Trustees include Ted Baker, Debby Feldman, Gary Gartenberg, Heidi Ginsberg, Joan Handel, Nancy L. Lee, Jill Lavitsky, Roxanne Levinston, Alexander M. Marcus, MD, Wendy Offen, and Gabrielle Walborsky.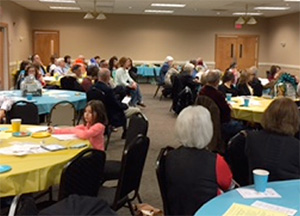 Those in attendance of the JFS 37th Annual Meeting.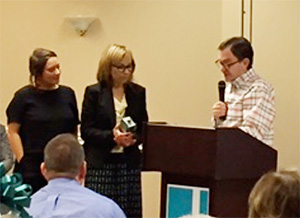 Former JFS President Steve Offen presenting a gift to Phyllis Lerner, in recognition of JFS renaming the Emergency Assistance Fund and Hebrew Free Loan Program in honor of her late husband Rabbi Evan Jaffe.
Click here to see more pictures and read the rest of the article.
---
JFS Thanks Volunteers
"Take hold of him that he fall not and come to need" – Maimonides
JFS wishes to thank the following volunteers for their outstanding service this past year. They have given so much to those they have served.
Bea Abrams
Paul Aikens
Suzy Alexander
Randy Appel
Matt Baltuch
Dennis Benson
Nesi Calderon
Rose Canale
Lynn Cipriani
Harriet Fass
Joe Fass
Amy Fisher
Kerry Foderingham
Linda Glincman

Bob Gold
Lori Godberg
John Hadley
Bob Hirschfeld
Abdulai Jalloh
Marion Jenkins
Alvin Levin
Marty Millman
Aisha Patel
Archi Patel
Hetal Patel
Darrian Rich
Ellen Roth
Hannah Sarnoff

Kari Scaglione
Lucy Scaglione
David Schuschuman
Eileen Schwalb
Rana Salsburg
Shelly Sobel
Brielle Thurin
Pam Tobman
Pragnya Vyas
Avis Weeks
Marjorie Weinfeld
Debbie Youngerman
Alan Zevin


---
JFS is pleased to welcome a new staff member.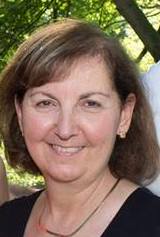 Maris Chavenson, LCSW. Maris is the new Coordinator of our Senior Mentor Program, a volunteer visiting program that matches volunteers to homebound, frail seniors in the community. She received her Bachelor's degree from Temple University and her Master's degree in Social Work, with a certificate in aging services, from Rutgers, the State University. As a clinical social worker Maris works with adults, couples, older adults, and groups on issues such as depression, anxiety, grief and loss, and the challenges of caregiving. Most recently she was the project director at Jewish Family Service of Central NJ for a Federal grant program designed to provide innovative, trauma-informed care services to Holocaust survivors and their family caregivers. Maris also has a diverse background working in non-profit human resource management as well as public health, where she coordinated programs for the NJ statewide asthma coalition at the American Lung Association in New Jersey.
---
Help With Hunger Close to Home
Hundreds of children in Somerset County receive free lunch during the school year. But what happens in the summer? What about seniors who cannot buy fresh produce due to mobility limitations and tight finances? We don't know all of these children or all of the seniors, but we do know some of them and we would like to help them receive nutritious fresh produce during the summer months. Last summer JFS began a "Green Thumb" Project through the volunteer efforts of 16 year old Lucy Scaglione and her mother Kari. Through their connections with a local farmer, they harvested hundreds of pounds of fresh produce and delivered it to JFS weekly. There it was sorted, and then volunteers and staff delivered the food to low income seniors and families with young children with whom JFS has a relationship.

Not only did the seniors and families receive nutritious fresh food, they got recipes (compliments of Lucy), and had a brief visit from the person who delivered the food…for some it was the highlight of their week. As we initiate this project again this year, we need YOU to help us volunteer with sorting at JFS and/or delivery within the county. Call Sharon Chesir or Jerry Starr to volunteer at 908 725-7799.
---
JFS Upcoming Events
Family Mentor/Senior Friendly Visitor Program is seeking new Volunteers
Volunteers visit 1-2 hours per week in the home of the family or senior with whom they are matched. For more information, or to volunteer, contact Maris Chavenson, LCSW or Young-In Shin at JFS 908 725-7799.

Social Club for Young Adults with Autism Spectrum Disorders or Developmental Disabilities
Monthly Meetings, Tuesday, 4:00-6:00pm
For info or to enroll contact JFS 908-725-7799

Cafe Europa, A Monthly Group for Holocaust Survivors
Wednesday, July 12, 2017 10:00 AM
For more information on Cafe Europa click here

Job Seeker Success Group

Wednesday, July 5, 2017 at 7PM "The Power of Choice" Denise Yosefat, President, Choice Executive Solutions. Contact Elise Prezant at 908-725-7799 x108 for more information.
Social Learning Group
Held at SSBJCC in Bridgewater
A 10-week program for youth ages 10-13, or 13-16, meets on Sundays, focuses on social, relationship and communication skills for youth struggling with peer relationships. Contact Jennifer Walters, LCSW at JFS 908-725-7799 for information.

Parent/Caregiver Support Group for the parents and/or caregivers of children with special needs. One Sunday afternoon a month. Please contact Jennifer Walters, LCSW at JFS at 908-725-7799 for more information.
Preschool Consultation for children with special needs. Staff training and consultation are also available. Please contact Jennifer Walters, LCSW at JFS at 908-725-7799 for more information.

Yearn2Learn, an interactive learning experience for retired persons
For more information on Y2L and upcoming programs click here
---
Around the Community

The Jewish Federation of Somerset, Hunterdon and Warren Counties is pleased to announce the establishment of a new Scholarship Program designed to promote attendance at overnight Jewish camp and Israel programs. For more information, please call Dan Fahrer at 908-758-2001 or email him at dfahrer@jfedshaw.org and he will be glad to assist you.
To find out about local events in the Jewish Community please check out this link
Upcoming Jewish LIFE Events
The 2016-2017 Jewish LIFE brochure is available here.

---
JFS of Somerset, Hunterdon & Warren Counties
150-A West High Street
Somerville, NJ 08876 | 908-725-7799
Website: www.JewishFamilySvc.Org
Email: Admin@JewishFamilySvc.Org