In This Issue

From the President

March Madness

Sponsor Highlight

Hebrew Free Loan Program

JFS Honors Women

Fitness Challenge

Hebrew Loan Program

JFS Community Events

Around the Community Events

---
JFS 2017 Sponsors
Gold Level
Johnson & Johnson Health Care Systems
Silver Level
The Oscar and Ella Wilf Campus For Senior Living

Roundview Capital

Jill & Eric Lavitsky
Bronze Level
Nancy L. and Arthur E. Lee

The Doctor is In

Joan & Steven Handel

Helaine & Allan Weisberg

PNC Wealth Management

An Angel (Anonymously)

Wendy & Stephen Offen

Dr. & Mrs. Arthur Feldman

Dr. Steven & Heidi Ginsberg

Somerset Pediatric Group

Steve & Kathy Harris

Atlantic Health Systems
Friends
Suplee, Clooney & Company

Wally and Denise Yosafat

Millington Bank

Senior Helpers

ShopRite of Hunterdon County, Inc.

Home Instead Senior Care

MacMillan Financial

KRE Group, Inc.

Flemington Department Store

Joseph & Nancy Gorrell
Additional Supporters
Advantage Voice & Data

First Impression Cleaning Service

Marcus Business Machines

Brown & Brown of Lehigh Valley, LP

Luna Rossa Ristorante

Quantum Floats

Audi of Mendham & Bridgewater

Don Shuman Associates

Flemington Car & Truck Company

Yanina & Co.
For information about becoming a JFS sponsor contact
Jerry Starr at 908 725-7799 or jstarr@jewsihfamilysvc.org
---
Quick Links
To support our work in the community, donate now.
---
Donate Your Unwanted Vehicle to JFS through the CARS program


Please call CARS at (877) Jfs-4-Cars or (877)537-4227

Proceeds from your donated vehicle directly support JFS programs and services.
---
Click here to visit JFS of Somerset, Hunterdon, and Warren Counties website and video.





Like us on Facebook.
---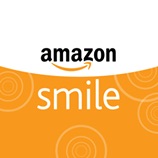 Sign up with Amazon Smile
and JFS benefits when you make a purchase
Click here to see how JFS Changes lives every day.
---
Family & Senior Mentor Volunteer Positions

Family Mentors and Friendly Visitors for Seniors: Adult volunteers of all backgrounds are sought for matching with Somerset or Hunterdon County families and isolated seniors in need of supportive relationships.

Volunteers work 1-2 hours per week in the home of the family or senior with whom they are matched.

Contact Jeanne Lankin, LCSW or Young-In Shin 908-725-7799
---
JFS Community Marketplace

Is someone you know having a special birthday, event, or celebration?

Would you like to purchase a meaningful gift for them?

Would you like to help build a solid foundation for all in our community?

If you answered "yes" to any of these questions, then the JFS Community Marketplace is the place for you. Click here for more information.
---
JFS Tributes

To share a joyous occasion or acknowledge a sadness, click here.

This Month's Tributes:

To Mr. & Mrs. Shimon Ben-Hur, In Honor of the Birth of Their Granddaughter, From Jerry Starr & Pamela Keen

To Mr. & Mrs. Dana Goodman, In Recognition of Accrediation, From the Board & Staff of JFS

To Mr. & Mrs. Arthur & Nancy Lee, In Honor of the Birth of Their Grandson Hugo Lee Seward, From Jerry Starr & Pamela Keen, From Bruce & Marjorie Goldstein, From the Board & Staff of JFS

To Mrs. Sharon Sachs, To Get Well Soon, From the Board & Staff of JFS

To Mrs. Helaine Weisberg, In Honor of Her Birthday, From the Board & Staff of JFS

To Mr. & Mrs. Peter and Debby Hercky, In Honor of the Birth of Their Grandson Negev, From Elise Prezant & Family, From the Board & Staff of JFS

To Ms. Anggy Agudelo, In Honor of Outstanding Service by the FDIC 4 Years in a Row, From the Board & Staff of JFS

To Ms. Ellen Schwartz, In Memory of Her Father Norman Hornstein, From Elise Prezant
---
The New Jersey Department of Human Services, in conjunction with the Hunger Prevention Advisory Committee, has launched a hunger website for people to have access to hunger-related resources. To learn more visit their website.
---
Employers
Did you know that JFS can advertise your job openings to hundreds of job seekers at no cost to you.

Send job leads to eprezant@JewishFamilySvc.org.
---
Celebrate Your Simcha with a Mitzvah Beautifully Designed Bimah Baskets

We transport to and from your event.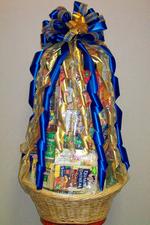 Your tax deductible donation directly supports our Emergency Assistance and Holocaust Survivor Programs.

Mazel Tov on Your Bar and Bat Mitzvahs!

Jackson Lev Barajas
Jacob Blane
Shane & Shelby Rich
---
Board Officers

President
Helaine Weisberg

Vice Presidents
Joan Handel
Charles N. Singman, Ph.D

Treasurer
Ronni Lederman

Recording Secretary
Debbie Youngerman

Board Members

Bea Abrams, Ph.D
Ted Baker
Debby Feldman
Gary Gartenberg
Heidi Ginsberg
Michael Kalison
Jill Lavitsky
Nancy L. Lee
Roxanne Levinston
Alexander M. Marcus, MD
Lynn Nakashian
Wendy Offen
Greg Rosen
Stanley Schneider, EdD
Helaine Weisberg
Gabrielle Walborsky
Walter Yosafat
Debbie Youngerman
From Our Family To Yours Happy Passover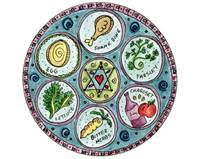 We soon will be celebrating Passover and each year that reminds us that in every age we must all do whatever we can to help those who are not free and in need. Give thought to the stranger and vulnerable and remember
" All who are hungry, come and eat, All who are needy come celebrate…"
This is in the spirit of JFS all year long, helping those struggling to lead a better life.
---
From the President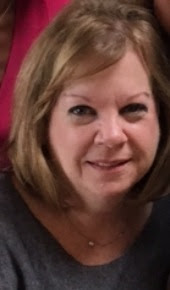 Exciting times are coming!! Spring has arrived and hopefully the snow and weather are clearing. The flowers are beginning to peak thru all the winter blues and awaken us with the brightness of color and the rebirth of a new season.

Here at JFS we are in full bloom. We have recently completed our first wonderful March Madness event!! The room was packed, the music played and the fans were screaming!! And to top it all off we had a fun dinner and an exciting time!! Thank you to our fund raising committee and all those who joined us!! Your participation and commitment in making this event a success is so greatly appreciated!!

Next .. We are looking forward to our upcoming Women's Symposium and buffet luncheon on April 30th where we promise to treat you to a wonderful meal and exciting speaker! Come hear Ilene Beckerman, author of Love, Loss and What I Wore inspire and entertain us. Don't forget to register ASAP for a memorable Sunday morning! Also look for information regarding our 2nd Annual Fitness Challenge on May 21st, a Men's Health Awareness program on June 4th and our Annual Meeting on June 7th all happening this spring.
Our commitment at JFS is to serve the community. That is exactly what we are doing. Our office is always busy with clients and programs and now we are offering so many activities and programs for the education and welfare of the community. We hope that in some capacity we have the ability to reach everyone in a positive manner to improve their life experiences. Our staff has a wealth of knowledge and experience to offer. Remember. We are no longer the best kept secret in Somerset, Warren and Hunterdon counties!!!

Enjoy the spring and come out and support JFS,
Helaine Weisberg
---
Thank You Temple Sholom
We would like to thank Jill Lavitsky and Temple Sholom congregants for once again delivering Passover Food Baskets to over 35 families known to JFS. Their holiday will be brighter because of the generosity of this caringcongregation.
---
March Madness
Jewish Family Service of Somerset, Hunterdon and Warren Counties held a
March Madness & Music
event on April 1, 2017 in support of JFS' children, family and older adult services. Highlights of this community wide event included Final Four Semi-Final Games on big screen TV's refreshments, door prizes, , a DJ , Pop-A-Shot Games and photo booths. We would like to thank Main Event for providing the DJ, TV's and entertainment.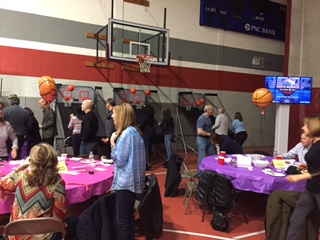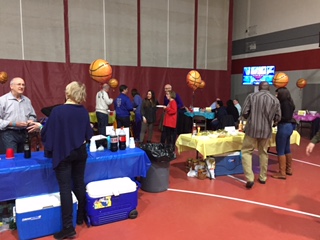 ---
A Women's Symposium: Featuring Ilene Beckerman, Author of Love, Loss and What I Wore…
April 30, 2017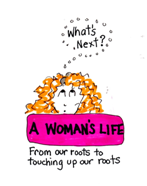 JFS Celebrates and Honors Women
Ilene Beckerman makes you think. About life. The big things, and the little things.

On Sunday, April 30 Ilene will make us smile, and challenge us to think about the possibilities…our possibilities as we join with other women to hear her speak on "A Woman's Life: From our Roots to Dying our Roots."

Cost of the brunch and Ilene's talk is $36.
Registration accepted by mail or phone, credit card, check or cash
Please call or mail form and payment to: JFSofSHW 150-A West High St. Somerville, NJ 08877 or call 908 725-7799
Bring your mother, your sister, your daughter, your best friend(s)
Check out Ilene's blog & Website
---
Sponsor Highlight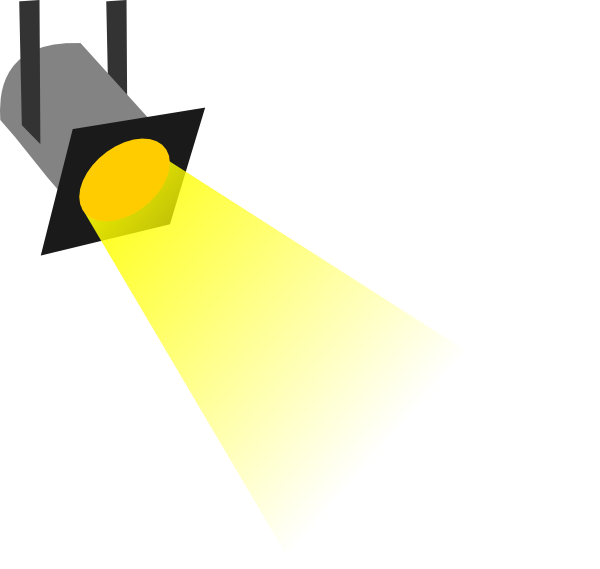 This month we higlight the Doctor Is In and Roundview Capital
The Doctor Is In
The Doctor Is In has been providing accessible, cost-effective medical care as a full service Family Practice and Urgent Care facility since 1987.
For more information on The Doctor Is In click here.

Roundview Capital
Roundview Capital (RVC) is an independent, fee-based investment management and advisory firm for high net worth families and institutions. For more information about Roundview Capital click here.
---
Hebrew Free Loan Program
The Hebrew Free Loan Program administered by JFS is here to help individuals and families in the community who need a one-time interest free loan to address a specific financial problem.

Hebrew Free Loans are made to help individuals and families to become financially self-supporting and can be used to address emergencies, make car repairs, pay medical expenses not covered by insurance, cover housing costs or home repair and educational expenses.

To qualify for a Hebrew Free Loan contact JFS to complete an application:
150-A West High Street
Somerville, NJ 08876
908-725-7799; www.JewishFamilySvc.Org
---
JFS Fitness Challenge
Supporting JFS Children-Family-Senior Services
Sunday May 21, 2017, 11:30-2:00
Registration Fee: $18.00

CrossFit ChimneyRock
1 Chimney Rock Road, Bldg 1E, Bound Brook, NJ

Challenge Yourself
and Raise Funds for JFS
Prizes for winners of each challenge, t-shirts for all participants.

Or sit back, relax and support JFS by making a donation to your
favorite participant's team.

Hosted By:


Registration and donations to Fitness Challenge teams can be made online at www.jewishfamilysvc.org starting mid-April.
---
JFS Upcoming Events
Family Mentor/Senior Friendly Visitor Program is seeking new Volunteers
For more information, or to volunteer, contact Jeanne Lankin, LCSW or Young-In Shin at JFS 908 725-7799.
Social Club for Young Adults with Autism Spectrum Disorders or Developmental Disabilities
Monthly Meetings, Tuesday, 4:00-6:00pm
$50 registration fee/$10 per session fee
Scholarships available upon request
For info or to enroll contact JFS 908-725-7799

Cafe Europa, A Monthly Group for Holocaust Survivors
Wednesday, April 17, 2017 10:00 AM
Held at 150-A West High Street, Somerville, NJ
For more information on Cafe Europa click here
Job Seeker Support Group
Wednesday, April 5, 2017 7:00 PM "Common Traps that Trip up Job Seekers" Presented by John Hadley, Career Search Counselor, Joh Hadley Associates.
Social Learning Group
Held at SSBJCC in Bridgewater
A 10-week program for youth ages 10-13, or 13-16, meets on Sundays, focuses on social, relationship and communication skills for youth with social needs related to High Functioning Autism or other Social Disorders. Contact Jennifer Walters, LCSW at JFS 908-725-7799 for information.

Parent/Caregiver Support Group for the parents and/or caregivers of children with special needs. One Sunday afternoon a month. Please contact Jennifer Walters, LCSW at JFS at 908-725-7799 for more information.

Sibling Support Group for the brothers and sisters of children with special needs. Please contact Jennifer Walters, LCSW at JFS at 908-725-7799 for more information.
Preschool Consultation for children with special needs. Staff training and consultation are also available. Please contact Jennifer Walters, LCSW at JFS at 908-725-7799 for more information.
---
Around the Community

The Institute for Holocaust and Genocide Studies
The Middle School Learning Through Experience Program
Theme: Genocide Prevention through Education
Wednesday, May 3 & May 4, 2017, 9 a.m. - 12:30 p.m.
Theatre at RVCC
Three Keynote Presentations Each Day
For more information contact: Peppy Margolis – (908) 526-1200 x 8524, Fax: 908 526 2985, Email: pmargoli@raritanval.edu

The Jewish Federation of Somerset, Hunterdon and Warren Counties is pleased to announce the establishment of a new Scholarship Program designed to promote attendance at overnight Jewish camp and Israel programs. For more information, please call Dan Fahrer at 908-758-2001 or email him at dfahrer@jfedshaw.org and he will be glad to assist you.
To find out about local events in the Jewish Community please check out this link
Upcoming Jewish LIFE Events
The 2016-2017 Jewish LIFE brochure is available here.

The annual Celebrate Israel event will be held Tuesday, April 4, 6:30pm at Raritan Valley country Club in Bridgewater. This year's honorees are Mona & Eric Yorke and Benjamin Kern, Rutgers Hillel Student.

---
JFS of Somerset, Hunterdon & Warren Counties
150-A West High Street
Somerville, NJ 08876 | 908-725-7799
Website: www.JewishFamilySvc.Org
Email: Admin@JewishFamilySvc.Org