In This Issue

From the President

Friends Campaign

Soup for the Soul

Fund for Betty & Steve Harris

JFS Fittness Challenge

Be a Teen Mentor!

Jewish LIFE Event

Fall Social Learning Group

JFS Community Events

Around the Community Events

---
JFS 2017 Sponsors
Gold Level
Johnson & Johnson Health Care Systems
Silver Level
The Oscar and Ella Wilf Campus For Senior Living

Roundview Capital

Jill & Eric Lavitsky

The Main Event
Bronze Level
Nancy L. and Arthur E. Lee

The Doctor is In

Joan & Steven Handel

Helaine & Allan Weisberg

PNC Wealth Management

An Angel (Anonymously)

Wendy & Stephen Offen

Dr. & Mrs. Arthur Feldman

Dr. Steven & Heidi Ginsberg

Somerset Pediatric Group

Steve & Kathy Harris

Atlantic Health Systems
Friends
Suplee, Clooney & Company

Wally and Denise Yosafat

Millington Bank

Senior Helpers

ShopRite of Hunterdon County, Inc.

Home Instead Senior Care

MacMillan Financial

KRE Group, Inc.

Flemington Department Store

Joseph & Nancy Gorrell

CROSSFIT Chimney Rock
Additional Supporters
Advantage Voice & Data

First Impression Cleaning Service

Marcus Business Machines

Brown & Brown of Lehigh Valley, LP

Luna Rossa Ristorante

Quantum Floats

Audi of Mendham & Bridgewater

Don Shuman Associates

Flemington Car & Truck Company

Yanina & Co.
For information about becoming a JFS sponsor contact
Jerry Starr at 908 725-7799 or jstarr@jewsihfamilysvc.org
---
JFS Tributes
To share a joyous occasion or acknowledge a sadness, click here.
This Month's Tributes:

To Ms. Gabrielle Walborsky & Family, In Memory of Her Father Herbert Burger, From Nancy & Joe Gorrell

To Mrs. Pearle Bergstein, In Memory of Her Sister Joyce Schulman, From Bernard & Linda Chalfin

To Mr. Jonathan Kramer & Family, In Memory of His Father Harvey Kramer, From the Board & Staff of JFS

To Mrs. Sharon Sachs, To Get Well Soon, From the Board & Staff of JFS
---
JFS Generation to Generation

Do a lifetime of good by making a
Legacy Gift to JFS today
ensuring that programs and services for those in need
will be here for generations to come.
---
Celebrate Your Simcha with a Mitzvah Beautifully Designed Bimah Baskets

We transport to and from your event.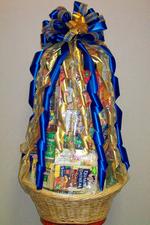 Your tax deductible donation directly supports our Emergency Assistance and Holocaust Survivor Programs.

Mazel Tov on Your Bar and Bat Mitzvahs!

Andrew Gaffney
Grant Bixon
Alexander Francis Russo
Arielle Heimberg
Katrina Papierman
---
Quick Links
To support our work in the community, donate now.
---
Donate Your Unwanted Vehicle to JFS through the CARS program


Please call CARS at (877) Jfs-4-Cars or (877)537-4227

Proceeds from your donated vehicle directly support JFS programs and services.
---
Click here to visit JFS of Somerset, Hunterdon, and Warren Counties website and video.





Like us on Facebook.
---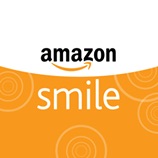 Sign up with Amazon Smile
and JFS benefits when you make a purchase
Click here to see how JFS Changes lives every day.
---
JFS Community Marketplace

Is someone you know having a special birthday, event, or celebration?

The JFS Community Marketplace is the place for you. Click here for more information.
---
Employers
Did you know that JFS can advertise your job openings to hundreds of job seekers at no cost to you.

Send job leads to eprezant@JewishFamilySvc.org.
---
Board Officers

President
Helaine Weisberg

Vice Presidents
Charles N. Singman, Ph.D
Walter Yosafat

Treasurer
Ronni Lederman

Recording Secretary
Bea Abrams, Ph.D

Board Members
Susan Anczarki
Ted Baker
Debby Feldman
Gary Gartenberg
Heidi Ginsberg
Joan Handel
Michael Kalison
Jill Lavitsky
Nancy L. Lee
Roxanne Levinston
Alexander M. Marcus, MD
Sharon Margulies
Wendy Offen
Gabrielle Walborsky
From the President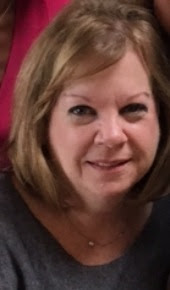 If all living things could tell us their stories, what do you think they would be? The birds could tell us about their travels, about their flock, about their families and hardships.It might have been a difficult season for them to find enough food, the wind may have made their travels go off course. Yet the joy of seeing their little ones learn to fly and leave the nest was so rewarding.

Then there are the bugs. Worms and ants, crawling along the ground. Sometimes getting in the way of big human feet and getting crushed!!! Sometimes burrowing in the soft earth, waiting for enough rain and enough sun to come out so they can resume their never ending crawl, leading them to somewhere!

Children are often told that the trees go to sleep for the winter. Their leaves change from green to red or gold or brown. And when the fall finally arrives, the leaves fly to the ground, whirling and spinning until they have left their home on the branches. They, too, are not sure where they will land or where the wind might blow them to.
So now you can see that it is not only humans that face the uncertainty of the life cycle. Lives come and go. Families are together and apart. Some days are easy and pleasant while others get harder and are almost unbearable. Life is not predictable, things are always changing. Doesn't the old saying state," We make plans and God laughs?"

At JFS, no one ever laughs. We recognize hardships. We know how difficult it is for many seniors to get to a doctors appointment or to the grocery store or bank. Loss of jobs or health weigh heavily on many in our community. Children and teens face problems we never dreamed of in our youth. So where do these people turn? To JFS.
We have the programs and the assistance available to those in need. Our fundraisers support all of our ongoing programs and therapists. So although we can't be there for the birds or bugs or leaves in nature, we can be there to help our community be a better place.

Helaine
---
JFS Responds to Food Insecurity
Soup for the Soul

Fresh produce. Enough to eat…everyday. Things most of us take for granted. Yet, annually, JFS distributes $6,000 in emergency food assistance to people who are making choices between medicine and food, or paying their rent or eating. JFS is able to respond because of the generosity of this community through individual donations and through partnering with local congregations who donate gift cards to local super markets and provide food baskets for Rosh Hashanah, Thanksgiving, Passover and other times during the year intended for use by those most in need in our community; low income families and many seniors living on a fixed income.
We hope you will join us in taking our emergency food assistance program to a new level. We are launching Soup for the Soul this month. It is our effort to create more awareness about the critical need for food assistance to clients JFS serves throughout the year: frail elderly, families challenged by extra costs related to medical care and disabilities, others just facing short term economic hardship.

On the nationally designated Giving Tuesday-- we will provide a special Soup for the Soul event open to the community. Join us in conversation about food insecurity in our community as we share a bowl of soup. Make a donation. Find out how you can volunteer as little or as much as you like to further our goal of ensuring that no one in our community is hungry. Mark your calendars:

Tuesday, November 28, 2017
Shimon and Sara Birnbaum JCC
11:30-1 PM
Recommended donation $18 per person – 100% of funds donated will go directly for relief of food insecurity in our community
(As a special thank you for participating in this program JFS Soup for the Soul "Soup Mugs" will be provided to all donors)

Soup for the Soul has received the generous support of the following individuals and vendors: Soup Mugs provided by Dr. & Mrs. Arthur Feldman and Advantage Promotions, LLC
---
JFS Announces the Establishment of the
The Betty and Joe Harris Memorial Fund
Supported by Kathy and Steve Harris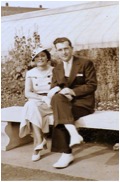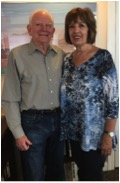 In memory of his parents, Betty and Joe Harris (pictured on the left), former JFS President Steve Harris and his wife Kathy (pictures on the right) have established The Betty and Joe Harris Memorial Fund as a legacy to their life long concern for those in need in the community. Betty Harris was President of the Hudson Chapter of Hadassah and her husband Joe was active in his local congregation the Inwood Hebrew Congregation and was the editor of the Synagogue newsletter The Voice for 25 years as well as being active in many other charities. This was a couple that believed in giving back to the community. The fund named in their honor will be used to help sustain and support frail seniors, including Holocaust survivors, to remain in the community, in their own homes with community supports to match their needs. These funds will primarily be used to address food insecurity, emergency assistance and case management services.

For anyone interested in knowing more about this memorial fund or about the JFS Generation to Generation Legacy Giving Initiative please contact our director, Jerry Starr at 908 725-7799 x104 or click to donate online.
---

3rd Annual JFS Fitness Challenge
Shape Up for the New Year and


Come Out and Support JFS Children-Family-Senior Services

Sunday January 28, 2018, 12:30-2:30
Shimon and Sara Birnbaum JCC 775 Talamini Road, Bridgewater, NJ

Challenge Yourself - Get Fit - Raise Funds for JFS

Registration
Only $18 with a pledge to raise a minimum of $180 in donations
It's Easy - Create your own team page on the JFS Website –
Promote via Social Media and see the good you can do.
or
You can register for $36 and focus on your fitness
Registration is open to anyone 16 years and over

This Year's Challenge is a Two Person Team Challenge
Partners will be provided if needed

See How Many Rounds You and Your Partner Can Complete
10 Reps of Each Exercise = 1 Round
Sit Ups , Push Ups, Step Ups, Ring Rows, Squats
Prizes for the team with the most reps, t-shirts for all participants.

Prepare for the Challenge with Aviv Wagner, Ass't Fitness Director at the JCC
Aviv is offering 10 ½ hr. sessions starting Tuesday, November 21st at 7:45 PM
Get into Shape for the New Year - Get Ready for the JFS Fitness Challenge. Fee: $100
Includes 10 ½ hr. sessions and registration for the JFS Fitness Challenge - Payable to JFS

If the Challenge is Not for You, Come Out to Root on Your Favorite Team
And Support Their Effort by Making a Donation to JFS Online.

For More Information or to Register
Go online to: www.JewishFamilySvc.Org or Call 908 725-7799

JFS Thanks the Shimon and Sara Birnbaum JCC for hosting this year's Fitness Challenge
---
Be a Teen Mentor!
By Young-In Shin, LSW

Are you looking to make an impact in the community through building relationships? Jewish Family Services of Somerset, Hunterdon and Warren counties (JFS) is currently recruiting teen mentors for the family mentor program. Teen mentors are matched with children under the age of 10 who are part of JFS. Teen mentors will meet once or twice a month engaging in activities of mutual interest such as sports activities, indoor and outdoor games.

Teen mentors make a huge difference as you can see from this story. When Mary's older and only sister went off to college, Mary felt all alone. Mary, who has been diagnosed with high functioning autism, has a difficult time making friends. Mary's parents reached out to JFS's Family Mentor Program to see if Mary could find a friend in the midst of these changes and transitions in her life. Mary was matched with teen mentor, Diane, and they started meeting regularly. They met once or twice a month, watching movie, having meals or sometimes just sitting and talking. Mary's parents saw how much Mary enjoyed and valued her time with Diane. Mary agrees that "Diane has been one dependable friend that she could talk to".

The JFS Family Mentor Program recruits, trains, matches and supervises all volunteers with our programs to help begin and guide the relationship to make it most beneficial. Not only is volunteer work a life changing experience, but it's also a great way for teen to build a resume and community service section for college applications. Through meaningful relationships, volunteers as well as families receive satisfaction and learning. A current volunteer recently shared, "I get out of it so much more than my family does". If you are interested in more information about becoming a volunteer, please contact JFS at 908 725-7799 to speak with Young-In Shin. If you, or someone you know could benefit from having a volunteer, please call us.
---
Jewish LIFE Event
Rabbi Richard Address: the 3/4 Life Challenge - Who is the Person in the Mirror?
As we age we become more aware of our own mortality and ask how we can live so life has meaning. In this presentation, we will explore how a series of Torah texts can form a foundation for our own life's next stage. Following Rabbi Address' talk, representatives from the Wilf Campus for Senior Living will be available to discuss and advise on specific challenges related to aging and care giving.

Sunday, November 19, 2017 at 11:00 AM
Held at JCC Bridgewater
Fee includes $18 brunch

Register online at ssbjcc.org or call 908-725-6994 x9018.

This program is co-sponsored by Wilf Campus for Senior Living, Jewish Family Service,
and Brandeis National Committee, Somerset Chapter.
---
Social Learning Group Fall Series
Fall 2017 Series Schedule
10 sessions on Sundays:
November 5, 12, 19, December 3, 10, 17

11:30am-1pm- ages 13-16
1:30pm-3pm- ages 10-13

New Location: PeopleCare Center for Non-Profits
120 Finderne Avenue
Bridgewater NJ 08807

Any questions or concerns, please contact Jennifer Ellis Walters, LCSW at 908 725-7799 x 123 or email JenniferW@JewishFamilySvc.Org

Click here for more information.

Program supported in part by the Nancy L. and Arthur E. Lee Fund for Special Needs
---
JFS Upcoming Events
"JOURNEY TOWARDS A NEW DAY"
Co-sponsored by JFS and the Community VNA
A 6 session program to help those grieving the loss of a loved one.
Contact Sharon Chesir, MSW, LSW at JFS 908 725-7799 or Melissa von der Heide, MA, LMFT at Community VNA 908 725-9355 x2230

Family Mentor/Senior Friendly Visitor Program is seeking new Volunteers
Volunteers visit 1-2 hours per week in the home of the family or senior with whom they are matched. For more information, or to volunteer, contact Maris Chavenson, LCSW or Young-In Shin at JFS 908 725-7799.

Social Club for Young Adults with Autism Spectrum Disorders or Developmental Disabilities
Monthly Meetings, Tuesday, 4:00-6:00pm
For info or to enroll contact JFS 908-725-7799

Cafe Europa, A Monthly Group for Holocaust Survivors
Wednesday, November 15, 2017 10:00 AM
For more information on Cafe Europa click here

Job Seeker Success Group

Wednesday, December 6, 2017 at 7 pm "Thriving During Transition and Change" presented by Jan Goodman, Community Outreach Specialist, One Stop Career Center.
Contact Elise Prezant at 908-725-7799 x108 for more information.
Social Learning Group
Held at PeopleCare in Bridgewater
A 10-week program for youth ages 10-13, or 13-16, meets on Sundays, focuses on social, relationship and communication skills for youth struggling with peer relationships. Contact Jennifer Walters, LCSW at JFS 908-725-7799 for information.

Parent/Caregiver Support Group for the parents and/or caregivers of children with special needs. One Sunday afternoon a month. Please contact Jennifer Walters, LCSW at JFS at 908-725-7799 for more information.
Preschool Consultation for children with special needs. Staff training and consultation are also available. Please contact Jennifer Walters, LCSW at JFS at 908-725-7799 for more information.

Yearn2Learn, an interactive learning experience for retired persons
For more information on Y2L and upcoming programs click here
---
Around the Community

The Jewish Federation of Somerset, Hunterdon and Warren Counties is pleased to announce the establishment of a new Scholarship Program designed to promote attendance at overnight Jewish camp and Israel programs. For more information, please call Dan Fahrer at 908-758-2001 or email him at dfahrer@jfedshaw.org and he will be glad to assist you.
To find out about local events in the Jewish Community please check out this link
Upcoming Jewish LIFE Events
The 2016-2017 Jewish LIFE brochure is available here.

Erwin Ganz: One of the Last Remaining Survivors of Kristallnacht
Thursday, November 9, 7:00 pm at the Birnbaum JCC, Bridgewater. Erwin Ganz was born in Frankfurt, Germany in 1929 and lived there until he was three. When his family was forced to leave, they relocated to Bernkastel Koos, Germany. Erwin was 8 years old when Kristallnacht occurred. This program is free to the community. To register call 908-725-6994 x9018.

Sheryl Olitzky: Muslim and Jewish Women: The Building of Strong Mutual Trust, Respect and Friendship. Tuesday, November 14, 7:00 pm at the Birnbaum JCC, Bridgewater. Part One of the Three-Part Series: Muslim/Jewish Relations. Sheryl Olitzky is the Executive Director and Co-Founder of the Sisterhood of Salaam Shalom, an emergence of all types of women from local groups, designed to foster abiding relationships between Muslim and Jewish Women. Fee: $10/person.To register, call 908-725-6994 x9018.

Rachel Braun: Embroidery and Sacred Text: New Designs in Judaic Needlework. Sunday, November 18, 2:00 pm at the Flemington JCC. Rachel explores how Jewish and Biblical texts can be embroidered – literally and figuratively – in original needlework designs. Fee: $10/person.To register, call 909-782-6410.



---
JFS of Somerset, Hunterdon & Warren Counties
150-A West High Street
Somerville, NJ 08876 | 908-725-7799
Website: www.JewishFamilySvc.Org
Email: Admin@JewishFamilySvc.Org