In This Issue

From the President

Sponsor Highlight

Friends Campaign

Turning Passion Into Action

Local Jewish Community Meeting

Calling All Grandparents

JFS Thanks J&J

JFS Community Events

Around the Community Events

---
JFS 2018 Sponsors
Gold Level

Janssen Pharmaceutical Companies of Johnson & Johnson
Silver Level
Nancy L. and Arthur E. Lee
Roundview Capital


Steve and Kathy Harris
The Oscar and Ella Wilf Campus for Senior Living
The Doctor is In
Atlantic Health Systems
Senior Helpers
Somerset Pediatric Group
Advantage Promotions, LLC
Preferred Pension Planning Corporation
Joan and Steven Handel
Wendy and Stephen Offen
Dr. and Mrs. Arthur Feldman
Dr. Steven and Mrs. Heidi Ginsberg
Susan and Steven Darien
PNC Wealth Management
Friends
Home Instead Senior Care
Suplee, Clooney & Company
Margulies, Englehart & Veneziale, LLC
The Chelsea at Bridgewater
An Angel (Anonymously)
Chef Jeff
ShopRite of Hunterdon County, Inc.
Flemington Department Store
Camp Bow Wow Bridgewater
Bond, Andiola & Company
Dogwood Farms
Audi of Mendham & Bridgewater
Flemington Car & Truck Company
Yanina & Co.
Advantage Voice & Data
First Impression Cleaning Service
HealthQuest
Oxford Jewelers
Turo Care – Personalized Senior Care
For information about becoming a JFS sponsor contact
Jerry Starr at 908 725-7799 or jstarr@jewsihfamilysvc.org
---
JFS Tributes
To share a joyous occasion or acknowledge a sadness, click here.
This Month's Tributes:
To Mr. Roger Sachs, In Honor of 10 Years of Dedicated Service to this JFS Community, From the Board & Staff of JFS

To Mr. Eric Lavitsky, To Get Well Soon, From the Board & Staff of JFS

To Ms. Stephanie Resnick, To Get Well Soon, From the Prezant Family

To Ms. Janet Barson, In Honor of Her Special Birthday, From Sheldon & Diana Horowitz, From the Board & Staff of JFS

To Mrs. Anne Efron & Family, In Memory of Her Mother Marilyn Kurtzman, From the Starr Family

In Honor of the JFS Board, Staff & Volunteers that Participated in the Harvest Day with America's Grow A Row, From the Board & Staff of JFS

To Mr. Matt Baltuch, In Recognition of His Work as a Good Deeds Volunteer, From the Board & Staff of JFS

To Ms. Marla Zirin, In Memory of Her Mother Shirley Kabat, From the Board & Staff of JFS

To Mr. David Kritz, In Memory of His Mother Estelle Kritz, From Eric & Jill Lavitsky

To Mr. and Mrs. Mark Lederman, In Honor of hte Birth of Their Twin Grandchildren, from Eric & Jill Lavitsky

To Mr. & Mrs. Eric Yorke, In Honor of Their Son Aaron's engagement, from Eric & Jill Lavitsky

To Mrs. Karen Siegal, To Get Well Soon, From Arthur & Nancy Lee
---
JFS Generation to Generation

Do a lifetime of good by making a
Legacy Gift to JFS today
ensuring that programs and services for those in need
will be here for generations to come.
---
Celebrate Your Simcha with a Mitzvah Beautifully Designed Bimah Baskets

We transport to and from your event.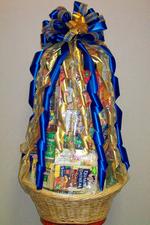 Your tax deductible donation directly supports our Emergency Assistance and Holocaust Survivor Programs.

Mazel Tov on Your Bar and Bat Mitzvahs!


Quick Links
To support our work in the community, donate now.
---
Donate Your Unwanted Vehicle to JFS through the CARS program


Please call CARS at (877) Jfs-4-Cars or (877)537-4227

Proceeds from your donated vehicle directly support JFS programs and services.
---
Click here to visit JFS of Somerset, Hunterdon, and Warren Counties website and video.





Like us on Facebook.
---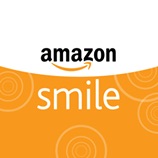 Sign up with Amazon Smile
and JFS benefits when you make a purchase
Click here to see how JFS Changes lives every day.
---
JFS Community Marketplace

Is someone you know having a special birthday, event, or celebration?

The JFS Community Marketplace is the place for you. Click here for more information.
---
Employers
Did you know that JFS can advertise your job openings to hundreds of job seekers at no cost to you.

Send job leads to eprezant@JewishFamilySvc.org.
---
Board Officers

President
Walter Yosafat

Vice Presidents
Nancy L. Lee
Helaine Weisberg

Treasurer
Alexander Marcus, MD

Recording Secretary
Bea Abrams, Ph.D

Board Members
Barbara Drew
Debby Feldman
Heidi Ginsberg
Joan Handel
Eric Herz
Jill Lavitsky
Roxanne Levinston
Sharon Marguiles
Wendy Offen
Charles N. Singman PhD
Monica Skydell
Gabrielle Walborsky

Active Past Presidents
Nancy L. Lee
Helaine Weisberg
Charles N. Singman PhD
Nancy Gorrell
Stephen Harris
Joan Handel
Linda Jerrow
Elizabeth (Betty) Roswell

Advisory Committee
Jerome Zweig
The Staff of JFS Would Like to Wish Everyone a Happy & Healthy Rosh Hashanah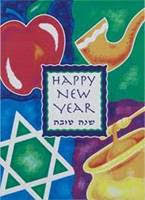 ---
From the President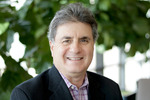 Welcome to September's Listener. This month, many of us celebrate the Jewish High Holidays which include the New Year (Rosh Hashana) and the Day of Atonement (Yom Kippur). This is both a festive time of year with the thoughts of new beginnings, fresh starts and warm greetings as well as a somber time of remembrance, repentance, asking for forgiveness and deep introspection.This season is built upon three pillars - repentance, prayer and charitable giving. As Jews turn to God to hear the voices of all asking for forgiveness, there is also the asking of each other for forgiveness for any wrongdoings, great or small. This is a time of constant prayer and appeal with an emphasis on the importance of thinking of the less fortunate and acting with financial or food-related giving.

As I reflect on the year that was and the year to come, I think back on so many things done well by our agency and all the good that Jewish Family Services (JFS) represents and brings to the communities around us. And like is said in the prayers during services at this time, we work to take our game to "higher and higher" levels in the New Year to come. While this month represents the beginning of a New Jewish Year, it is also the beginning of a New JFS Calendar Year and set of activities and services. In looking back at JFS year 2017-2018, I look to myself, our board and agency in work together on what can be improved. I pray for the strength and wisdom to guide our thoughts and actions with the agency and the population of Somerset, Hunterdon and Warren counties that we serve. And I reflect on what's been given in terms of charitable donations and what more we can give to the community.



And as this New Year kicks off, so will our annual JFS Friends campaign commence. It is an opportunity early on, with the High Holiday spirit fresh in our minds, for our many friends and agency supporters to insure a happy, healthy sweet New Year for the many we serve.



And I hope and pray that this New Year is the start of wonderful times for all of you, all of our friends and supporters and that we will share that good fortune with those less fortunate and in greater need.

JFS and our community have been blessed with many new beginnings and sweet years since our founding back in 1980.

On behalf of JFS and our board, I wish for those who celebrate it a "L'Shana Tova", a happy and sweet New Year and for all may it be a September that brings the start of a great JFS New Year 2018-2019 in which we together provide even more to our communities and their needs based on the generosity of our Friends.

As always, I would love to hear from your with your thoughts. Please feel free to eMail me at wyosafat@optonline.net.

Fond regards,
Wally
---
Sponsor Highlight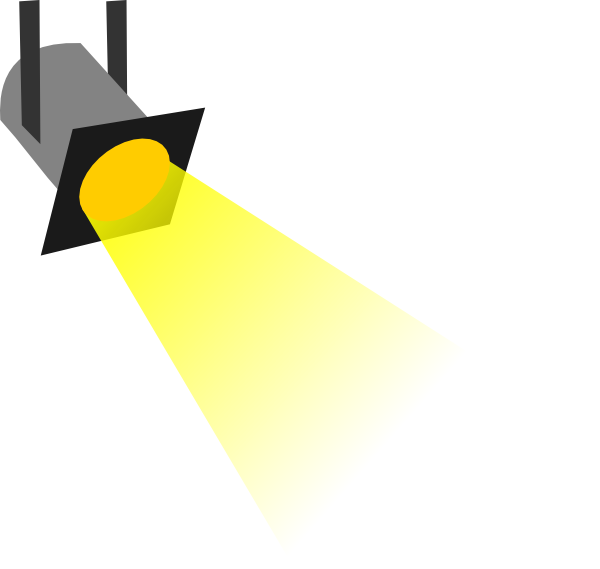 Dogwood Farms
Dogwood Farms is a USDA certified organic farm owned and operated by Jon & Kim Knox. As a Jersey native, Jon knew the Garden State would be a perfect place for a farm offering fresh produce and meats to his community. Everything on the farm is grown and raised sustainably in Hillsborough, NJ. With 35 acres leased from Duke Farms, Jon & Kim have built a traditionally diverse farm with organic produce and pasture-raised meats. Support from Duke Farms was crucial in launching Dogwood Farms and ensuring the farm's long term sustainability. http://dogwoodfarmsnj.com

Camp Bow Wow®
Camp Bow Wow® is the leading pet care franchise and is all about Happy Healthy Pets and Happy Healthy People. Learn why pets and their parents love Camp Bow Wow Bridgewater. http://www.campbowwow.com/bridgewater

MacMillan Financial
www.macmillanfinancial.com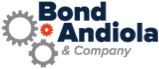 Why should you outsource your small business accounting? One very compelling reason: we do it better than you can! We can provide a more comprehensive services capability and we do this on a fixed monthly fee basis. No more hourly rates, no more worrying about exceeding your budget, and a team of experts at your disposal backed by a full guarantee. http://www.bac-cpa.com
---
JFS Friends Campaign
Dear Friend,

As the fall approaches, we begin a new year and turn another page in the Book of Life. For us here at JFS, that means we once again are turning to you for your support of Jewish Family Service and the good work we do right here in the tri-county area. With your help and the help of others who generously donated to JFS, this is what we were able to accomplish last year:
Over 2,000 individuals had their lives touched by JFS by one or more of our programs and services

300 individuals and families struggling to cope with the stressors of everyday life were provided counseling in

The Betty and Arthur Roswell Family Counseling Center



105 individuals benefitted from Career Services, coaching individuals in interviewing techniques, supplying resources and offering a monthly Job Seeker's Success Group

42 families at risk, many with young children, were matched with a JFS trained volunteer for support and companionship through the Family Mentor Program. Our volunteers in this program and in our Good Deeds Corps Program logged 2,500 hours helping to make life better for those living in our community

More than two dozen Holocaust Survivors received supportive services including home care services, social work and nursing visits and Cafe Europa, a monthly socialization group

50 families received Emergency Assistance for food and other necessities and another 29 families received $13,590 in utility assistance through NJ Shares, a utility assistance nonprofit that collaborates with JFS in providing this resource

45 Special Needs individuals and their families participated in JFS' Expanding Horizons Social Learning Group, Parent Support Group and Young Adult Social Club Program underwritten by The Nancy L. & Arthur E. Lee Family Fund for Special Needs and donations from the community

146 frail seniors were assisted to "age in place" through the JFS Senior Service Program

Over 100 seniors in institutional settings were provided cultural and spiritual support by the JFS Ohr Tikvah Community Chaplain and another 300 individuals attended JFS Family Life Programs
Your support is important to maintain these services.

In the tradition of Maimonides; "Take hold of him that he fall not and come to need"

Please help us continue the assistance we have been providing to the Community since 1980
Donate now.

From All of Us Here at JFS,
We Wish You and Your Family a Happy and Healthy New Year!
---
The Board and Staff of JFS offer their condolences to the family of past JFS president, Dossie Weissbein
---
Turning Passion into Action
Helping Teens Embrace Who They Are and Make their Positive Mark on the World

Presented by Val Weisler
Founder and CEO of The Validation Project

Wednesday, October 17, 2018
8:00 PM
Temple Sholom 594 North Bridge St., Bridgewater, NJ
Valerie is the founder and CEO of The Validation Project, an international organization that works with 6,000+ teenagers in 105 countries to turn passion into positive action through mentoring and social justice assignments. Her self-designed kindness curriculum is taught in 1000 schools. Valerie was recently named a L'Oreal Paris Woman of Worth and her work has been featured in CNN, People Magazine, The Meredith Viera Show and more. She has also served on the Harvard Graduate School of Education's advisory board and is a recipient of the National Jefferson Award for Peace and Justice.
This program is free of charge and open to the community

For more information or to register, contact Jewish Family Service at 908-725-7799 or eprezant@JewishFamilySvc.org
Co-Sponsored by:
The Luftman Family in Memory of Hannah Luftman,
Temple Sholom, Temple Sholom Hebrew High School,
Jewish Family Service of Somerset, Hunterdon and Warren Counties
---
JFS Executive Meets State Senator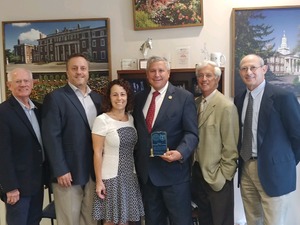 Jerry Starr (far right), the Executive Director of JFS recently had the opportunity to meet with State Senator Kip Bateman to discuss local concerns including food insecurity among seniors in our community. At the meeting Senator Bateman was presented a special recognition award from Jac Toporek (far left) representing the Jewish Federation State Association, for serving as Co-Chair of 2018 NJ Legislators' Mission to Israel. Also included in the picture is Eric Lavitsky, President of the Jewish Federation of SHW, Robin Wishnie, Exec. Dir. of the Jewish Federation of SHW, State Senator Kip Bateman, Mark Chazin, Federation board member.
---
JFS Thanks J&J and Their Employees for harvesting tomatoes for JFS clients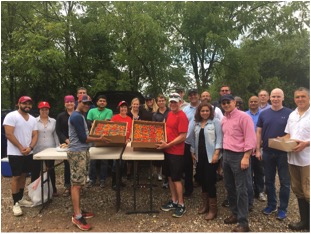 Produce Courtesy of Dogwood Farms
---
JFS Volunteers Go Farming for a Cause
Addressing food insecurity for our clients is a top priority for JFS. On Tuesday, August 14, 2018, JFS volunteers and staff worked through sun and rain harvesting corn at America's Grow a Row. Later than day a portion of what was harvested was given to JFS clients who could benefit from this fresh produce and the remaining portion was distributed through America's Grow-a-Row network of foodbanks and pantries. With volunteer support, America's Grow a Row grows, gleans, and donates fresh produce to area food banks. JFS is proud to be a partner receiving access to healthy, fresh, affordable produce which our volunteers and staff deliver to homebound seniors and families in financial need. We also thank John Knox of Dogwood Farms in Hillsborough for donating produce again this summer, his third year as a partner! (insert photos of dogwood produce?) What began as a Girl Scout project has flourished into an opportunity for volunteers and donors at all levels to be part of our motto "Take hold of him that he fall not and come to need." Maimonides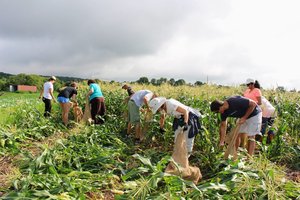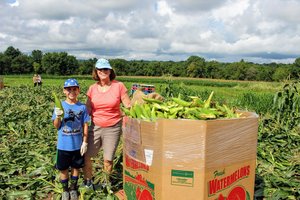 ---
Bereavement group six Thursdays, 6:00 pm – 7:30 pm – October 11, 18, 25 and November 1, 8, 15

Contact:
Melissa von der Heide, MA, LMFT
908.725.9355, ext. 2230
melissa@communityvna.org
or
Maris Chavenson, LCSW
908.725.7799 ext. 100
MarisC@Jewishfamilysvc.org
---
Volunteers Wanted
Family Mentor Program, Senior Friendly Home Visits
And Good Deeds Corps

Make a difference in someone's life
Please join us for our 2018 Volunteer Training
Wednesdays: October 10, 17 and 24th; 4:00 pm – 7:00pm

150-A West High St. Somerville, NJ 08876

Volunteers from all cultural and religious backgrounds are being recruited to betrained and matched with vulnerable families and socially isolated, frail seniors for weekly or twice a month visits.

For more information about the training and volunteer opportunities, contact 908-725-7799 or admin@jewishfamilysvc.org
---
Calling all Grandparents or Grandparents to be,
You don't want to miss...
Jane Isay Author of Unconditional Love: A Guide to Navigating the Joys and Challenges of Being a Grandparent Today.
Difficulties rarely appear between grandparents and the grandkids. Suddenly our grown children have the power to let us be with the grandkids - or not. We may be welcome - or not - on the basis of what we say, what we do, and how we behave. How can we overcome these conflicts and accentuate the love that leaps? How can we help the grandchildren blossom in this
troubled world? Help is on the way.

Fee: $18/person includes lunch
co sponsored by JFS
---
Website Survey

JFS is in the process of upgrading our website and needs your input. Please take a moment to complete a brief survey so we can make the JFS website even better. The survey can be accessed from our website or by clicking on this link - https://JewishFamilySvc.org/survey
---
JFS Upcoming Events
"JOURNEY TOWARDS A NEW DAY"
Co-sponsored by JFS and the Community VNA
A 6 session program to help those grieving the loss of a loved one.
Contact Sharon Chesir, MSW, LSW at JFS 908 725-7799 or Melissa von der Heide, MA, LMFT at Community VNA 908 725-9355 x2230

Family Mentor/Senior Friendly Visitor Program is seeking new Volunteers
Volunteers visit 1-2 hours per week in the home of the family or senior with whom they are matched. For more information, or to volunteer, contact Maris Chavenson, LCSW or Young-In Shin at JFS 908 725-7799.

Social Club for Young Adults with Autism Spectrum Disorders or Developmental Disabilities
Monthly Meetings, Tuesday, 4:00-6:00pm
For info or to enroll contact JFS 908-725-7799

Cafe Europa, A Monthly Group for Holocaust Survivors
Wednesday, September 12, 2018 10:00 AM
For more information on Cafe Europa click here

Job Seeker Success Group
The next group will be held on Wednesday, September 5 at 7 pm "The Breakthrough Roadmap" presented by Doug Berger, Managing Director, Innovate, LLC. Contact Elise Prezant at 908-725-7799 x108 to register or for more information.
Social Learning Group
Held at PeopleCare in Bridgewater
A 10-week program for youth ages 10-13, or 13-16, meets on Sundays, focuses on social, relationship and communication skills for youth struggling with peer relationships. Contact Jennifer Walters, LCSW at JFS 908-725-7799 for information.

Parent/Caregiver Support Group for the parents and/or caregivers of children with special needs. One Sunday afternoon a month. Please contact Jennifer Walters, LCSW at JFS at 908-725-7799 for more information.
Preschool Consultation for children with special needs. Staff training and consultation are also available. Please contact Jennifer Walters, LCSW at JFS at 908-725-7799 for more information.

Yearn2Learn, an interactive learning experience for retired persons
For more information on Y2L and upcoming programs , click here
---
Around the Community

Bridgewater Community Day Sunday September 16th from 11:00 -2:00 pm. Touch a Truck and Dog Day. Location is at the grounds of the Somerset County Vo Tech 14 Vogt Drive Bridgewater.

Party of the Year at the J! Dinner, Open Bar, Casino Night, Boardwalk Fun and Music! Register online at ssbjc.org or at the welcome center. Saturday October 6th at 7:00 PM

Community Mission to Israel October 14-22, 2018
https://www.jfedshaw.org/mission2018

The Jewish Federation Presents the Annual Business Networking Bar-B-Que
Thursday September 20, 6pm
775 Talamini Road Bridgewater, NJ 08807

The Jewish Federation of Somerset, Hunterdon and Warren Counties is pleased to announce the establishment of a new Scholarship Program designed to promote attendance at overnight Jewish camp and Israel programs. For more information, please call Dan Fahrer at 908-758-2001 or email him at dfahrer@jfedshaw.org and he will be glad to assist you.

The Hopeful Heart
Support Strategy Workshops
Community workshop to encourage a thoughtful and supportive response to current events.
Click here for more information and to register.
To find out about local events in the Jewish Community please check out this link
Upcoming Jewish LIFE Events
The 2017-2018 Jewish LIFE brochure is available here.

---
JFS of Somerset, Hunterdon & Warren Counties
150-A West High Street
Somerville, NJ 08876 | 908-725-7799
Website: www.JewishFamilySvc.Org
Email: Admin@JewishFamilySvc.Org