In This Issue

From the President

JFS Sponsor Spotlight

March Madness Event

Hebrew Loan Program

JFS Upcoming Events

What's New at Sharsheret

JFS Community Events

Around the Community Events

---
JFS 2017 Sponsors
Gold Level
Silver Level
The Oscar and Ella Wilf Campus For Senior Living

Roundview Capital

Jill & Eric Lavitsky
Bronze Level
Nancy L. and Arthur E. Lee

The Doctor is In

Joan & Steven Handel

Helaine & Allan Weisberg

PNC Wealth Management

An Angel (Anonymously)

Wendy & Stephen Offen
Friends
Suplee, Clooney & Company

Wally and Denise Yosafat

Millington Bank

Senior Helpers

ShopRite of Hunterdon County, Inc.

Home Instead
Additional Supporters
Advantage Voice & Data

First Impression Cleaning Service

Marcus Business Machines
For information about becoming a JFS sponsor contact
Jerry Starr at 908 725-7799 or jstarr@jewsihfamilysvc.org
---
Quick Links
To support our work in the community, donate now.
---
Donate Your Unwanted Vehicle to JFS through the CARS program


Please call CARS at (877) Jfs-4-Cars or (877)537-4227

Proceeds from your donated vehicle directly support JFS programs and services.
---
Click here to visit JFS of Somerset, Hunterdon, and Warren Counties website and JFS video.





Like us on Facebook.
---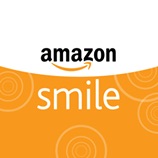 Sign up with Amazon Smile
and JFS benefits when you make a purchase
Click here to see how JFS Changes lives every day.
---
Family & Senior Mentor Volunteer Positions

Family Mentors and Friendly Visitors for Seniors: Adult volunteers of all backgrounds are sought for matching with Somerset or Hunterdon County families and isolated seniors in need of supportive relationships.

Volunteers work 1-2 hours per week in the home of the family or senior with whom they are matched.

Contact: Jeanne Lankin, LCSW or Young-In Shin 908-725-7799
---
JFS Community Marketplace

Is someone you know having a special birthday, event, or celebration?

Would you like to purchase a meaningful gift for them?

Would you like to help build a solid foundation for all in our community?

If you answered "yes" to any of these questions, then the JFS Community Marketplace is the place for you. Click here for more information.
---
JFS Tributes

To share a joyous occasion or acknowledge a sadness, click here.

This Month's Tributes:

To Eliana Marcus, In Honor of Her Bat Mitzvah, From Alexander Marcus

To Ms. Sharon Chesir, In Honor of All the Good Work She Does on Behalf of Seniors and Holocaust Survivors, From Helene Williamson

To Mr. Brian Ingber, In Memory of Blanche Ingber, From Felice Levin & Family

To Ms. Pearl Brinker, In Memory of Her Mother Helen Goodman, From the Board & Staff of JFS

To Ms. Jan Gartenberg, To Get Well Soon, From the Board & Staff of JFS

To Ms. Evelyn Morris, To Get Well Soon, From the Board & Staff of JFS

To Ms. Debbie Davis, In Memory of Natalie Kaplann, From Felice Levin

To Mrs. Michelle Rosen, To Get Well Soon, From the Board & Staff of JFS

To Mr. & Mrs. Ted & Simona Baker, In Honor of Their Granddaughter's Bat Mitzvah, From the Board & Staff of JFS

To Mr. & Mrs. Gary Gartenberg, In Honor of the Birth of Their Grandson Nathan, From the Board & Staff of JFS

To Mr. Ed Kunzman, In Honor of His Special Birthday, From Kenneth & Susan Kunzman

To Ms. Dina Kaye, In Memory of Her Father Yossi Rabinowitz, From the Prezant Family
---
The New Jersey Department of Human Services, in conjunction with the Hunger Prevention Advisory Committee, has launched a hunger website for people to have access to hunger-related resources. To learn more visit their website.
---
Employers
Did you know that JFS can advertise your job openings to hundreds of job seekers at no cost to you.

Send job leads to eprezant@JewishFamilySvc.org.
---
Celebrate Your Simcha with a Mitzvah
Beautifully Designed Bimah Baskets

We transport to and from your event.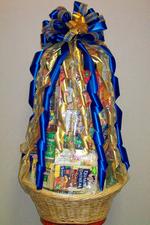 Your tax deductible donation directly supports our Emergency Assistance and Holocaust Survivor Programs.

Mazel Tov on Your Bar and Bat Mitzvahs!

Eric Tiber
Joshua Michael Worman
---
Board Officers

President
Helaine Weisberg

Vice Presidents
Joan Handel
Charles N. Singman, Ph.D

Treasurer
Ronni Lederman

Recording Secretary
Debbie Youngerman

Board Members

Bea Abrams, Ph.D
Ted Baker
Debby Feldman
Gary Gartenberg
Heidi Ginsberg
Michael Kalison
Jill Lavitsky
Nancy L. Lee
Roxanne Levinston
Alexander M. Marcus, MD
Lynn Nakashian
Wendy Offen
Greg Rosen
Stanley Schneider, EdD
Helaine Weisberg
Gabrielle Walborsky
Walter Yosafat
Debbie Youngerman
From the President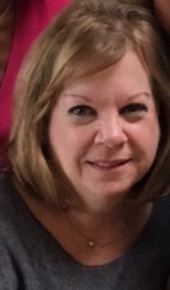 Helaine Weisberg

I love being in a book group! I joined my book group several years ago for many reasons. It was a great way to regularly socialize with my friends. It was a way to open my eyes to literature that I might not choose on my own to read. Finally, it was a way to hear other people's views on the same subject. I have not been disappointed and although I have liked some books more than others, anyone in a book group probably can agree that it is an education and a privilege to openly share differing opinions.

The latest book we read was A Man called Ove by Fredrik Backman. I have to begin by saying I enjoyed the book from start to finish. I do not want to spoil the story for those of you who might be interested in reading it, but I do want to tell you why, as a member and supporter of JFS, that this story drew me so close.

Ove was a man of many dimensions. He was sad, insecure, a loner, a hard worker, a thinker, a lover, a critic, a negative person, an expert and a determined person. How is that for a broad look into one man's character? Ove lost himself at an early age. He never felt secure and never trusted anyone. The one great love of his life, who taught him how to love and gave him a sense of worth and security, was taken from him much too soon.

Ove would have benefited so much from the agency of JFS. The counseling at the agency could have helped him in the bereavement group with his loss, the job seekers program could have helped him gain job seeking skills, and the general counseling provided by the JFS staff could have given him the support and guidance he needed to carry on with his everyday life. Also, he could have benefited from the mentoring program, giving him the consistency of a concerned individual who truly cared for his well being and looked in on him. Look around…is there an "Ove" you might know? JFS always has a place to help individuals improve their lives.

Our staff at JFS is strong, dedicated and excellent. Our board continues to support the agency with educational and fundraising events. Be on the lookout for upcoming programs this spring. They include a fun evening of sports, entertainment and food, a Women's Symposium, a Men's Health awareness program and a Fitness Challenge. Also, remember to book your Bima baskets for your next occasion!

Let February be your LOVE month. Support JFS and spread the love.
Helaine
---
JFS Thanks its 2017 Sponsors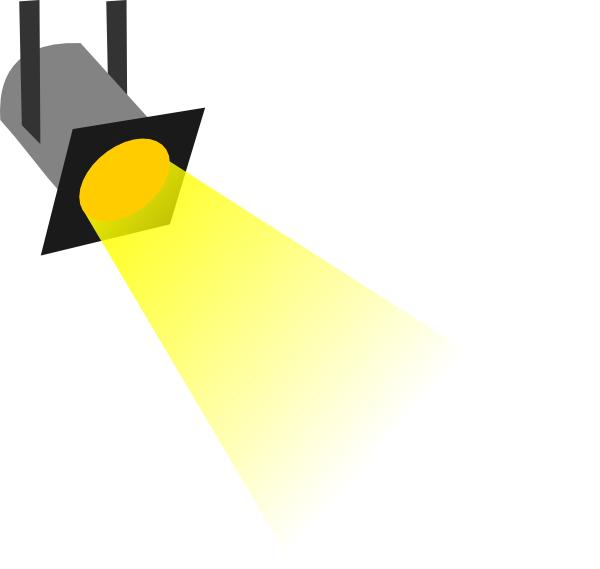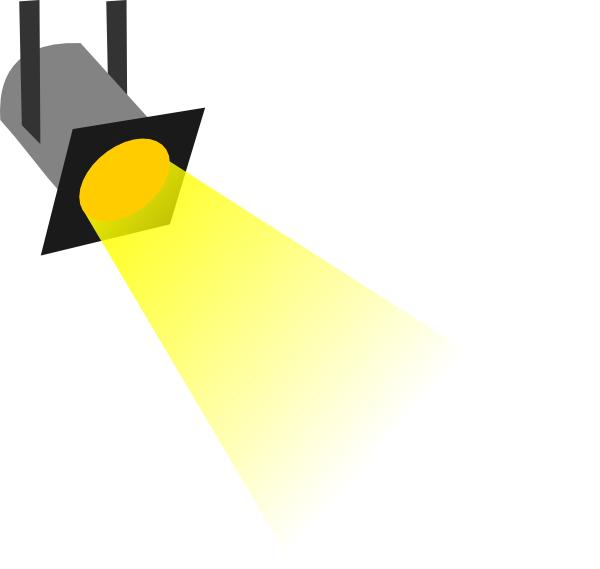 The Oscar and Ella Wilf Campus for Senior Living
This month we highlight The Oscar and Ella Wilf Campus for Senior Living. Their mission is to be
Central New Jersey's leader in providing a continuum of care and related personal services, primarily
for the Jewish elderly, in an environment that enhances and respects Jewish values, traditions and lifestyles.
For more information about the Oscar and Ella Wilf Campus click here.
---
March Madness & Music
In support of JFS children, family and older adult services

Saturday Night, April 1, 2017


&


Wear your favorite team jersey
At the JCC: 775 Talamini Rd, Bridgewater
Doors Open at 7:00 pm

Final Four Semi-Final Game on Big Screen TVs
DJ presented by Main Event
POP-A-SHOT Games
Special Photos Booth Snap Shots
Refreshments including beer, wine, game time food, snacks and soda
50/50
Door prizes
Dietary laws observed

Tickets
$36 per person (includes 2 beer / wine tickets)
or
Reserve a Table for Eight in advance $260 (incudes 2 beer / wine tickets per person)
or
$40 per person at the door
Extra drink tickets $4

Go online now and register to join the fun
www.jewishfamilysvc.org

Contact JFS at 908-725-7799 or Admin@JewishFamilySvc.org
---
Hebrew Free Loan Program
"Take hold of him that he fall not and come to need" – Maimonides

The Hebrew Free Loan Program administered by Jewish Family Service of Somerset, Hunterdon and Warren Counties is here to help individuals and families in the community who need a one-time interest free loan to address a specific financial problem.

Hebrew Free Loans are made to help individuals and families to become financially self-supporting and can be used to address emergencies, make car repairs, pay medical expenses not covered by insurance, cover housing costs or home repair and educational expenses.

To qualify for a Hebrew Free Loan contact JFS to complete an application:
150-A West High Street
Somerville, NJ 08876
908-725-7799; www.JewishFamilySvc.Org
---
Save the Date: April 30, 2017
A Women's Symposium: Featuring Ilene Beckerman, Author of Love, Loss and What I Wore…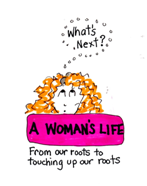 JFS Celebrates and Honors Women
"Women hold up half the sky" was a banner from women's marches of the 60's and 70's, as women sought greater equality and voice. Our daughters and our grand- daughters have been beneficiaries of those efforts of a generation ago. Yes, women's roles have evolved over the past 50 years, and thankfully, so have those of men. Yet as women, we maintain many of our traditional roles as well. And as we move through our life cycle, we continue to examine those roles over and over, as does our featured speaker for JFS' Women's Day on

Sunday, April 30

at the JCC: "From our roots, to Touching up our Roots."

"When I was 60 years old, I wrote a memoir about my life before I had children. I have 5 children. They didn't think I had a life before I was their mother. Sometimes even I wondered." Ilene Beckerman, surprised even herself, creating new roles as a successful writer and illustrator when her children were grown. Her books have been translated "into many languages I can't speak," Ms. Beckerman says.

Shortly before we celebrate Mother's Day, JFS has planned a special Women's Day event to bring together women of all ages to celebrate who we are, what we do, what we can do, and what we have done. With wit, humor, and poignancy, Ilene Beckerman, will entertain and inspire. This is an opportunity to bring those women in your life that you care about to a celebration of women. The program is followed by a buffet luncheon.

Invitations will be emailed in March, with registration by mail, phone and on line at www.jewishfamilysvc.org. The cost is $36 in advance. For more information contact JFS at 908-725 -7799.
---
JFS Upcoming Events
Family Mentor/Senior Friendly Visitor Program Volunteer
Orientation and Training for volunteers is scheduled several times during the year for persons interested in being matched for a period of one year for weekly/bi weekly visits to families seeking additional supports in their lives, as well as for seniors who can benefit from cognitive stimulation and socialization to help them maintain their independent living in the community.
For more information, or to volunteer, contact Jeanne Lankin, LCSW or Young-In Shin at JFS 908 725-7799.
Social Club for Young Adults with Autism Spectrum Disorders or Developmental Disabilities
Monthly Meetings, Tuesday, 4:00-6:00pm
$50 registration fee/$10 per session fee
Scholarships available upon request
For info or to enroll contact JFS 908-725-7799

Cafe Europa, A Monthly Group for Holocaust Survivors
Wednesday, February 15 2016 10:00 AM
Held at 150-A West High Street, Somerville, NJ
For more information on Cafe Europa click here
Job Seeker Support Group
Wednesday, February 1, 2017 7:00 PM "Recipe for Landing The Job" Presented by Madeleine Elmgren, Career Coach.
Click here to check out what one participant thought after attending a recent JFS Job Seeker's Support group meeting.
Social Learning Group
Held at SSBJCC in Bridgewater
A 10-week program for youth ages 10-13, or 13-16, meets on Sundays, focuses on social, relationship and communication skills for youth with social needs related to High Functioning Autism or other Social Disorders. Contact Jennifer Walters, LCSW at JFS 908-725-7799 for information.

Parent/Caregiver Support Group for the parents and/or caregivers of children with special needs. One Sunday afternoon a month. Please contact Jennifer Walters, LCSW at JFS at 908-725-7799 for more information.

Sibling Support Group for the brothers and sisters of children with special needs. Please contact Jennifer Walters, LCSW at JFS at 908-725-7799 for more information.
Preschool Consultation for children with special needs. Staff training and consultation are also available. Please contact Jennifer Walters, LCSW at JFS at 908-725-7799 for more information.
---
Around the Community

NJ Interfaith Summit on Human Trafficking. March 2, 2017 at 8:30 AM, Crowne Plaza 2349 Marlton Pike, West Route 70, Cherry Hill, NJ. Click here for more information, or to register.

Selfhelp has a new website! Promoting independent living through a wide range of community-based services to seniors and other
vulnerable New Yorkers.

Senior Resource Connect brings the experience and expertise of the AJFCA network to the public to help older adults live with health and dignity in the setting of their choosing and to assist caregivers in making this possible for their parents and loved ones.

JFK Haven Hospice Children's Bereavment Program: 4 Week group series. First Unitarian Society of Plainfield, 724 Park Avenue, Plainfield, NJ 07068. For More Information Please Contact: 908.873.6725 or 732.321.7000 Ext. 62071 Teresa Reitz, LCSW
JRecovery is a Jewish self-help group whose purpose is to support recovery from various addictions using spiritual insights from Jewish tradition. For more information, contact JFS of Middlesex County at 732-777-1940 or www.jfsmiddlesex.org
---
To find out about local events in the Jewish Community please check out this link
Upcoming Jewish LIFE Events
The 2016-2017 Jewish LIFE brochure is available here.

L'Chaim! with author, Eliezer Sobel: Thursday, February 9, 7pm at the JCC, Bridgewater. L'Chaim! is a book of photos designed to stimulate memories in patients suffering from Alzheimer's disease.

The Gratitude Diaries: How A Year Looking on the Bright Side Can Transform Your Life with author, Janice Kaplan on Thursday, February 16, at 12:30pm at the JCC, Bridgewater.

The Flemington JCC Film Series presents Serial (Bad) Weddings on Saturday, February 25, at 7:30pm at the Flemington JCC.

SAVE THE DATE! the annual Celebrate Israel event will be held Tuesday, April 4, 6:30pm at Raritan Valley country Club in Bridgewater. This year's honorees are Mona & Eric Yorke and Benjamin Kern, Rutgers Hillel Student.

---
JFS of Somerset, Hunterdon & Warren Counties
150-A West High Street
Somerville, NJ 08876 | 908-725-7799
Website: www.JewishFamilySvc.Org
Email: Admin@JewishFamilySvc.Org

To support our work in the community, donate now.