In This Issue

From the President

Sponsor Highlight

Fitness Challenge

Something Beautiful Happened

JFS Reaches Out

I Am Enough

Jewish LIFE Event

Fall Social Learning Group

JFS Community Events

Around the Community Events

---
JFS 2018 Sponsors
Gold Level
Janssen Pharmaceutical Companies of Johnson & Johnson
Silver Level
Nancy L. and Arthur E. Lee
The Oscar and Ella Wilf Campus for Senior Living
The Doctor is In
Atlantic Health Systems
Senior Helpers
Somerset Pediatric Group
Advantage Promotions, LLC
Preferred Pension Planning Corporation
Joan and Steven Handel
Wendy and Stephen Offen
Dr. and Mrs. Arthur Feldman
Dr. Steven and Mrs. Heidi Ginsberg
Susan and Steven Darien
PNC Wealth Management
Friends
Home Instead Senior Care
Suplee, Clooney & Company
Margulies, Englehart & Veneziale, LLC
The Chelsea at Bridgewater
An Angel (Anonymously)
Chef Jeff
ShopRite of Hunterdon County, Inc.
Flemington Department Store
Camp Bow Wow Bridgewater
Bond, Andiola & Company
Audi of Mendham & Bridgewater
Flemington Car & Truck Company
Yanina & Co.
Advantage Voice & Data
First Impression Cleaning Service
HealthQuest
For information about becoming a JFS sponsor contact
Jerry Starr at 908 725-7799 or jstarr@jewsihfamilysvc.org
---
JFS Tributes
To share a joyous occasion or acknowledge a sadness, click here.
This Month's Tributes:

To Dana & Janet Goodman, In Honor of the Birth of Their Grandson, From the Board & Staff of JFS

To Mr. & Mrs. Larry & Stephanie Cravez, In Memory of Their Father Jose Cravez, From Alan & Sharon Margulies

To the Cryan Family, In Memory of Donna Cryan, From the Board & Staff of JFS

To Mr. Rick Rosenblum, In Memory of Shelly Rosenblum, From Susan Shamai

To Mrs. Joan Handel, In Honor of Her Special Birthday, From Pamela Teitelbaum, From Ruth Edelman
To Mr. Clifford Weisel & Family, In Memory of Claire Weisel, From Alan & Sharon Margulies
---
JFS Generation to Generation

Do a lifetime of good by making a
Legacy Gift to JFS today
ensuring that programs and services for those in need
will be here for generations to come.
---
Celebrate Your Simcha with a Mitzvah Beautifully Designed Bimah Baskets

We transport to and from your event.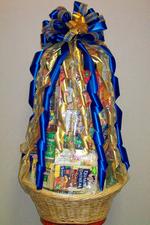 Your tax deductible donation directly supports our Emergency Assistance and Holocaust Survivor Programs.

Mazel Tov on Your Bar and Bat Mitzvahs!

Alexandra Sicat
---
Quick Links
To support our work in the community, donate now.
---
Donate Your Unwanted Vehicle to JFS through the CARS program


Please call CARS at (877) Jfs-4-Cars or (877)537-4227

Proceeds from your donated vehicle directly support JFS programs and services.
---
Click here to visit JFS of Somerset, Hunterdon, and Warren Counties website and video.





Like us on Facebook.
---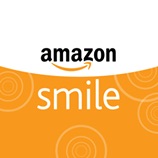 Sign up with Amazon Smile
and JFS benefits when you make a purchase
Click here to see how JFS Changes lives every day.
---
JFS Community Marketplace

Is someone you know having a special birthday, event, or celebration?

The JFS Community Marketplace is the place for you. Click here for more information.
---
Employers
Did you know that JFS can advertise your job openings to hundreds of job seekers at no cost to you.

Send job leads to eprezant@JewishFamilySvc.org.
---
Board Officers

President
Helaine Weisberg

Vice Presidents
Charles N. Singman, Ph.D
Walter Yosafat

Treasurer
Ronni Lederman

Recording Secretary
Bea Abrams, Ph.D

Board Members
Susan Anczarki
Ted Baker
Debby Feldman
Gary Gartenberg
Heidi Ginsberg
Joan Handel
Michael Kalison
Jill Lavitsky
Nancy L. Lee
Roxanne Levinston
Alexander M. Marcus, MD
Sharon Margulies
Wendy Offen
Gabrielle Walborsky
From the President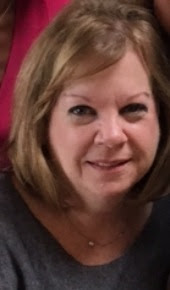 The days are getting longer
We must have turned the corner
To welcome in the spring
And all of its beautiful things
But have we been mistaken?
Our hopes and dreams forsaken?
The groundhog didn't know
That it still might snow!!!

So we wait and we wonder
Will it be icy or thunder
What now lays ahead?
More coldness and dread?
Our best days are coming soon
We'll be singing a much happier tune
To frolic in the suns warm rays
And to hope for the brightest of days

At JFS we are always looking to follow the sun! Our programs are continuing to expand and the number of clients seen each month by our wonderful staff has continued to grow. This is the basis of what we are all about. Helping people, one client at a time. Making a difference in the lives of people in our own community by supporting this agency thru education and fundraising. It is a privilege to be associated with and represent JFS and to know that everyone has a place to go. We are all the faces of JFS, hoping for the gloomy skies to clear for a better day for everyone!!

Helaine
---
Sponsor Highlight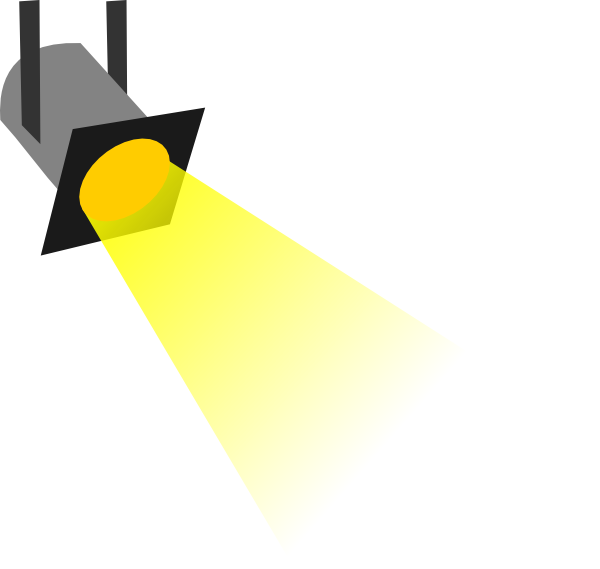 This Month We Highlight
Our Silver Level Sponsors

Longtime supporters Nancy L. and Arthur E. Lee who also fund the JFS Expanding Horizons Special Needs Program,
Jill and Eric Lavitsky who initiated the Joyce Schulman Memorial Fund providing for the basic needs of low income families and
Roundview Capital, LLC, an independent, fee-based investment management and advisory firm for high net worth families and institutions. For more information about Roundview Capital click here.

To become a 2108 JFS sponsor please contact Jerry Starr at 908 725-7799 or jstarr@jewishfamilysvc.org
---
3rd Annual JFS Fitness Challenge Brings out the Best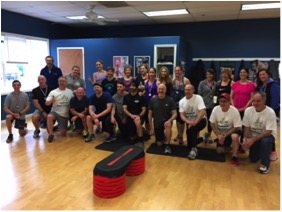 The 2018 Fitness Challenge held at the JCC on January 28th was a fun event and helped to raised needed funds for JFS programs.
1st Place winners of the event were Hillary and David Weller
2nd Place winners were Nina Elias and Dahlia Harmon
3rd place winners were Paige Kopman and Robert Rasker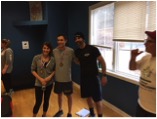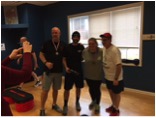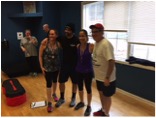 Congratulations to our winners and to all of the participants for raising funds for JFS. A special thank you to JFS VP Wally Yosafat for organizing the Challenge, JCC Fitness Instructor Aviv Wagner for making this a fun event and to the JCC for hosting us.
---
JFS and Jewish LIFE Co-Sponsor Special Holocaust Program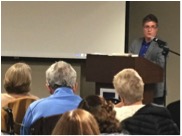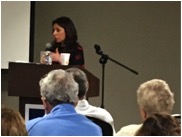 Over 50 community members packed a JCC meeting room on a cold night in January to hear Wally Yosafat, Vice President of Jewish Family Service introduce Yvette Corporon, author of Something Beautiful Happened speak about her family's experience during World War II helping to save a Jewish family from the Greek island of Corfu from the Nazis and her efforts to reunite with the decedents of this family. For more information about Yvette's book and her upcoming documentary on this topic click here.
---
JFS Reaches Out to the Community
Elise Prezant, JFS Coordinator conducted a Disability Awareness Training in January to 50 1st grade students at Bradley Gardens Elementary School in Bridgewater. The training involved speaking to the students about disabilities, reading a story about a boy with autism and answering questions.
---
I am Enough
Helping Teens Feel Good About Themselves and Others
Presented by Scott Fried
Motivational Speaker, Health Educator and Author

Wednesday, March 14, 2018 at 7:00 PM
Temple Sholom 594 North Bridge St., Bridgewater, NJ
Scott Fried is a popular HIV+ health educator, motivational speaker and writer who has touched more than a million people across the United States and in numerous other countries through his lectures, humanitarian work television/radio appearances and publications. Scott is the author of three must-read books and his message for teens, young adults, parents, teachers and professionals is a powerful one of love, responsibility, self-confidence and self-respect.
We promise this will be an evening you will never forget.
You will thank yourself for showing up.

This program is free of charge

For more information, contact Ilene Cohen at 908-722-1339 ilenecohen@temple-sholom.net
Co-Sponsored by:
The Luftman Family in Memory of Hannah Luftman,
Temple Sholom, Temple Sholom Hebrew High School
Jewish Family Service of Somerset, Hunterdon and Warren Counties
---
6th Annual Celebrate Israel Event Celebrating its 70th year!
Wednesday, March 21, 6:30 pm, Location: Raritan Valley Country Club, Bridgewater. Honoring Irene and Steve Lieberman and Sara Edery, Rutgers Hillel Student. Guest Speaker to be announced.
---
SAVE THE DATE
Sunday, April 29, 11- AM-1 PM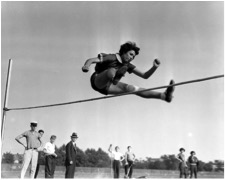 In 1936, German-Jewish track & field athlete, Margaret "Gretel" Bergmann, was barred from competing in the Olympic Games despite being considered amongst the best in Germany.

Nina Meredith award winning documentary Director of
The Margaret Lambert Story

will share her 23 minute internationally acclaimed documentary, along with her personal experiences as a track and field recruit, photographer and now, directing and producing shorts in "Foul Play," a series of documentary films on controversial topics in the world of sports and the Olympics. She will share her experiences with Margaret Lambert shortly before her death in 2017 at the age of 103.
Kosher luncheon
Shimon and Sara Birnbaum JCC
Bridgewater, NJ

Click here for more information.
---
The Evan Jaffe Memorial Hebrew Free Loan Program
"Take hold of him that he fall not and come to need" – Maimonides

The Hebrew Free Loan Program administered by Jewish Family Service of Somerset, Hunterdon and Warren Counties is here to help individuals and families connected to the Jewish Community who need a one-time interest free loan to address a specific financial problem. Loans range from $500 to $1,500 interest free.

Hebrew Free Loans are made to help individuals and families to become financially self-supporting and can be used to address emergencies, such as; make car repairs, pay medical expenses not covered by insurance, cover housing costs or home repair and educational expenses.

For more information about the Hebrew Free Loan Program or to request an application contact Jewish Family Service of Somerset, Hunterdon and Warren Counties.
---
In recognition of International Holocaust Remembrance Day, The Claims Conference is introducing a new way to engage Holocaust survivors and their families in new program called "Holocaust Voices."
They are asking survivors and their family members to provide a response to the following question:
"Given your experience, or the experience of your loved one during the Holocaust, what advice do you have for future generations?"
The goal is for as many survivors and their family members as possible to contribute their thoughts throughout the year. These responses will be preserved on a special Claims Conference Facebook page visible to the public.
---
In response to the severity of the current flu season, Somerset County Department of Health is sponsoring a number of FREE flu clinics for adults age 18 and older.
---
JFS Upcoming Events
"JOURNEY TOWARDS A NEW DAY"
Co-sponsored by JFS and the Community VNA
A 6 session program to help those grieving the loss of a loved one.
Contact Sharon Chesir, MSW, LSW at JFS 908 725-7799 or Melissa von der Heide, MA, LMFT at Community VNA 908 725-9355 x2230

Family Mentor/Senior Friendly Visitor Program is seeking new Volunteers
Volunteers visit 1-2 hours per week in the home of the family or senior with whom they are matched. For more information, or to volunteer, contact Maris Chavenson, LCSW or Young-In Shin at JFS 908 725-7799.

Social Club for Young Adults with Autism Spectrum Disorders or Developmental Disabilities
Monthly Meetings, Tuesday, 4:00-6:00pm
For info or to enroll contact JFS 908-725-7799

Cafe Europa, A Monthly Group for Holocaust Survivors
Wednesday, February 14, 2018 10:00 AM
For more information on Cafe Europa click here

Job Seeker Success Group
Wednesday, February 7, 2018 at 7 pm "Overcoming the Fear of Public Speaking" presented by Peter Hercky, Principal at Hercky Pasqua Herman. Contact Elise Prezant at 908-725-7799 x108 to register or for more information.
Social Learning Group
Held at PeopleCare in Bridgewater
A 10-week program for youth ages 10-13, or 13-16, meets on Sundays, focuses on social, relationship and communication skills for youth struggling with peer relationships. Contact Jennifer Walters, LCSW at JFS 908-725-7799 for information.

Parent/Caregiver Support Group for the parents and/or caregivers of children with special needs. One Sunday afternoon a month. Please contact Jennifer Walters, LCSW at JFS at 908-725-7799 for more information.
Preschool Consultation for children with special needs. Staff training and consultation are also available. Please contact Jennifer Walters, LCSW at JFS at 908-725-7799 for more information.

Yearn2Learn, an interactive learning experience for retired persons
For more information on Y2L and upcoming programs , click here
---
Around the Community

Community Mission to Israel Info Session Tuesday February 13, 2018. Located at the Jewish Federation 775 Talamini Road, Bridgewater, NJ 08877.

Community Wide Yom Ha'atzmaut Celebration
April 30, 2018
Want to help plan the biggest community event of the year? Join the Yom Ha'atzmaut Planning Committee for their first meeting of the year!

The Jewish Federation of Somerset, Hunterdon and Warren Counties is pleased to announce the establishment of a new Scholarship Program designed to promote attendance at overnight Jewish camp and Israel programs. For more information, please call Dan Fahrer at 908-758-2001 or email him at dfahrer@jfedshaw.org and he will be glad to assist you.
To find out about local events in the Jewish Community please check out this link
Upcoming Jewish LIFE Events
The 2017-2018 Jewish LIFE brochure is available here.


Abigail Pogrebin, My Jewish Year, 18 Holidays, One Wondering Jew, Thursday, February 8, 7:00 pm, Birnbaum JCC, Bridgewater.

Joseph (JB) Bensmihen, MSW, RG, A Story of Courage and Perseverance…, Friday, February 9, 6:45 PM services, 7:30 PM Dinner & Speaker, Chabad Jewish Center, Hunterdon County.

The Book Thief –Film Event, Saturday, February 10, 8:00 pm, Flemington Jewish Community Center.

Purim Carnival, Sunday, February 25, 12:30- 4:00 pm, JCC Bridgewater. Sensory Friendly Hour: 11:30 am – 12:30 pm. Free Shuttle and additional parking provided at 685 Route 202/206, Bridgewater – right around the corner from the JCC!

Marilyn Simon Rothstein, Lift and Separate, Thursday, February 22, 7:00 pm, Birnbaum JCC, Bridgewater.
---
JFS of Somerset, Hunterdon & Warren Counties
150-A West High Street
Somerville, NJ 08876 | 908-725-7799
Website: www.JewishFamilySvc.Org
Email: Admin@JewishFamilySvc.Org