In This Issue

From the President

Sponsor Highlight

Annual Meeting

JFS Thanks

Sibling Support Group

Volunteers Needed

JFS Tributes

JFS Community Events

Around the Community Events

---
JFS 2018 Sponsors
Gold Level
Janssen Pharmaceutical Companies of Johnson & Johnson
Silver Level
Nancy L. and Arthur E. Lee
Roundview Capital


Steve and Kathy Harris
The Oscar and Ella Wilf Campus for Senior Living
The Doctor is In
Atlantic Health Systems
Senior Helpers
Somerset Pediatric Group
Advantage Promotions, LLC
Preferred Pension Planning Corporation
Joan and Steven Handel
Wendy and Stephen Offen
Dr. and Mrs. Arthur Feldman
Dr. Steven and Mrs. Heidi Ginsberg
Susan and Steven Darien
PNC Wealth Management
Friends
Home Instead Senior Care
Suplee, Clooney & Company
Margulies, Englehart & Veneziale, LLC
The Chelsea at Bridgewater
An Angel (Anonymously)
Chef Jeff
ShopRite of Hunterdon County, Inc.
Flemington Department Store
Camp Bow Wow Bridgewater
Bond, Andiola & Company
Audi of Mendham & Bridgewater
Flemington Car & Truck Company
Yanina & Co.
Advantage Voice & Data
First Impression Cleaning Service
HealthQuest
Oxford Jewelers
Turo Care – Personalized Senior Care
For information about becoming a JFS sponsor contact
Jerry Starr at 908 725-7799 or jstarr@jewsihfamilysvc.org
---
JFS Tributes
To share a joyous occasion or acknowledge a sadness, click here.
This Month's Tributes:
To Joe Weinstein, In recognition of his years of service and commitment to the Shimon and Sara Birnbaum Jewish Community Center, From the Shimon & Sara Birnbaum JCC

To Dov Simons, In recognition of his years of service and commitment to the Shimon and Sara Birnbaum Jewish Community Center, From the Shimon & Sara Birnbaum JCC

To Mrs. Betty Roswell, Thinking of You, From the Board & Staff of JFS

To Mr. & Mrs. Jeff & Elana Prezant, In Honor of Jackie's College Graduation, Fromthe Prezant Family

To Mr. Fred Neufeld, In Honor of His Special Birthday, From Seth & Brynne Fenster

To Temple Beth-El Hillsborough, In Recognition of 65 years of service to the Jewish Community, From the Board & Staff of JFS

To Mr. & Mrs. Roger & Sharon Sachs. In Honor of Their Wedding Anniversary, From Jerry Starr & Pamela Keen, From the Board & Staff of JFS

To Mr. Randy Mason, In Memory of His Mother Rhoda Kramer, From Stephen & Wendy Offen

To Ms. Debby Feldman & Family,
In Honor of Her Daughter's Upcoming Nuptials, From the Board & Staff of JFS

To Dr. Ali Chaudry, In Memory of His Wife Victoria, From the Board & Staff of JFS

To Mr. & Mrs. Alan & Linda Salz, In Memory of Alice Salz, From Douglas & Phyllis Miller

To Mr. & Mrs. Tom & Fran Andrea, In Memory of Martin Tuman, From Douglas & Phyllis Miller

To Ms. Connie Rubin, In Memory of Her Father Fred Blaser, From the Prezant Family

To Mr. David Kritz, In Memory of His Mother Estelle Kritz, From the Prezant Family, From Hyman & Carol Rubnitz

To Mr. Jack Guttman, In Memory of Magda Feverstein & Margaret Guttmann, From Ruth Zelig

To Ms. Evelyn Morris, In Honor of Their New Home, From Elise Prezant
---
JFS Generation to Generation

Do a lifetime of good by making a
Legacy Gift to JFS today
ensuring that programs and services for those in need
will be here for generations to come.
---
Celebrate Your Simcha with a Mitzvah Beautifully Designed Bimah Baskets

We transport to and from your event.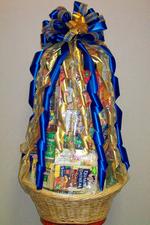 Your tax deductible donation directly supports our Emergency Assistance and Holocaust Survivor Programs.

Mazel Tov on Your Bar and Bat Mitzvahs!

Rachel Geller
Amelia Barth
Jacob Grabell
Emily Driscoll
Quick Links
To support our work in the community, donate now.
---
Donate Your Unwanted Vehicle to JFS through the CARS program


Please call CARS at (877) Jfs-4-Cars or (877)537-4227

Proceeds from your donated vehicle directly support JFS programs and services.
---
Click here to visit JFS of Somerset, Hunterdon, and Warren Counties website and video.





Like us on Facebook.
---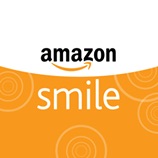 Sign up with Amazon Smile
and JFS benefits when you make a purchase
Click here to see how JFS Changes lives every day.
---
JFS Community Marketplace

Is someone you know having a special birthday, event, or celebration?

The JFS Community Marketplace is the place for you. Click here for more information.
---
Employers
Did you know that JFS can advertise your job openings to hundreds of job seekers at no cost to you.

Send job leads to eprezant@JewishFamilySvc.org.
---
Board Officers

President
Walter Yosafat

Vice Presidents
Nancy L. Lee
Helaine Weisberg

Treasurer
Alexander Marcus, MD

Recording Secretary
Bea Abrams, Ph.D

Board Members
Barbara Drew
Debby Feldman
Heidi Ginsberg
Joan Handel
Eric Herz
Jill Lavitsky
Roxanne Levinston
Sharon Marguiles
Wendy Offen
Charles N. Singman PhD
Monica Skydell
Gabrielle Walborsky

Active Past Presidents
Nancy L. Lee
Helaine Weisberg
Charles N. Singman PhD
Nancy Gorrell
Stephen Harris
Joan Handel
Linda Jerrow
Elizabeth (Betty) Roswell

Advisory Committee
Jerome Zweig
From the President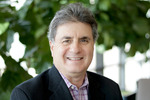 Welcome to summer and my first article as board president of Jewish Family Service of Somerset, Hunterdon and Warren Counties (JFS SHW). Given the tremendous leaders who held this position in the past, I am deeply honored and privileged to occupy this post for the next two years. The wonderful history of JFS globally and the particular success and special nature of our agency are inspiring to me and many who have served. We are blessed with the best executive director in Jerry Starr, have an amazing staff and our board colleagues are what's in our name… family! I look forward to the next two years and with my initial two articles, want to touch on two topics… Vision and People that it takes to accomplish our vision, the other areas of Inspiration.

Let's touch this month on vision. Having worked in the Corporate world for nearly 40 years, going back to my college co-op days and spending some of that time working on my own personal goals and development, the creation and statement of a vision can get complex, time consuming, pushy with people to something so stretching that it's unattainable. That's not what this is for me here with JFS. Simply stated, my vision for our agency is that two years from now, more of our tri-county community is aware, engaged in and supportive of JFS SHW than ever before. Our Jerry has a term for it… "friend raising". He and others also have said it best as I joined the board… we ARE the best kept secret in the tri-county area. Well, in making the vision a reality, let's break the code of silence and secrecy (in an ethical manner, of course!) and spread the word on what this agency does for our community. That's my challenge to our board and agency colleagues and you can help… let's be the best known fact in the tri-county area!

To bring vision to reality requires a component of inspiration that stands tall above all others… people! People make the difference and inspire me that much more, often propelling me across the goal line. Starting with my time on the JFS board in Cincinnati, a Jewish leader helped bring me back to Cincinnati and into the P&G work environment and recruited me to serve on the JFS board. Jay Price, who the Cincinnati community tragically lost to cancer a few months ago, was that inspiration in not only what he gave to JFS but the rest of the city via his leadership. Eric Yorke and Joan Handel, past board member and past president respectively, recruited me to the JFS SHW board, inspiring me with all they gave and continue to give to our cause. Jerry, with whom I share some Cincinnati connections, inspires me and others every day with his dedication, his leadership, his hands-on, personally-engaged manner that makes so many great things happen. Finally, Helaine Weisberg, the newest in a long, rich history of past presidents, turned over to me a well-run agency and board for which I could not be more thankful. What she did and how she did it are tremendous gifts and inspirations as I attempt to live up to what she and others did before me.

While people represent the great component of inspiration, there are others. What inspires someone like me and others before, with and after me to get involved in this fine agency? I have some thoughts I want to share with you but will wait until our August newsletter. I truly appreciate you listening and would love to hear from you. Feel free to reach out to eMail me at wyosafat@optonline.net with your thoughts. Talk with you next in August's Listener and have a great summer!

Wally
---
Sponsor Highlight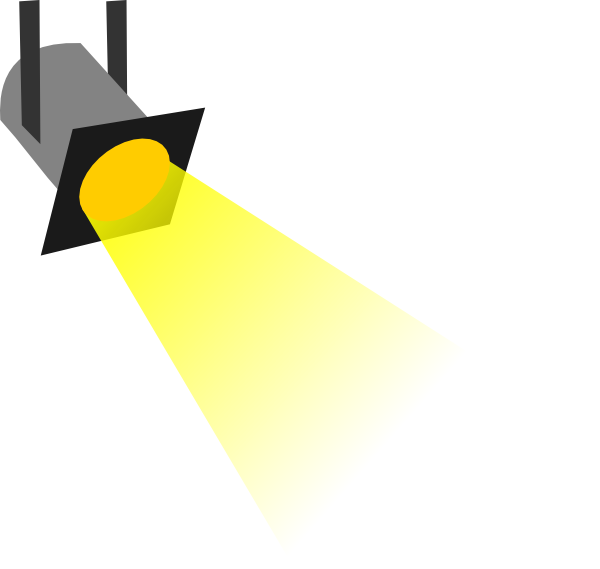 This Month We Are Highlighting
PNC Wealth Management
PNC Wealth Management® provides tailored investments, wealth planning, trust and estate administration, and private banking to high-net-worth families and individuals.
Click here to learn more.

Chef Jeff
As a caterer and personal chef, I offer you great food, distinctively prepared, delightfully presented, and designed to fit your budget. I believe good food is even better when shared. Chef Jeff's catering service offers a wide range of off-site options: corporate catering, event catering, birthday parties, holiday parties or any special occasion.
Click here to learn more.

The Chelsea at Bridgewater
The Chelsea at Bridgewater is conveniently located in a peaceful, serene wooded area in Somerset County. Residents enjoy personalized Assisted Living services in private and semiprivate suites in a variety of attractive styles. Stop in today to see all our community has to offer!
Click here to learn more.

To become a 2108 JFS sponsor please contact Jerry Starr at 908 725-7799 or jstarr@jewishfamilysvc.org
---
JFS Annual Meeting
JFS' 38th Annual Meeting was highlighted by the installation of its new Board of Trustees and Officers for 2018-2019 including Walter Yosafat, President, Helaine Weisberg, Vice President, Nancy L. Lee, Vice President, Alexander Marcus, MD, Treasurer and Bea Abrams, Ph.D., Recording Secretary. New Trustees include Barbara Drew of Raritan, Eric Herz of Flemington and Monica Skydell of Bound Brook. Returning Trustees include, Debby Feldman, Heidi Ginsberg, Joan Handel, Jill Lavitsky, Roxanne Levinston, Sharon Margulies Wendy Offen, Charles N. Singman, PhD and Gabrielle Walborsky.
Joan Handel expressed appreciation for the service of outgoing board members Ted Baker, Gary Gartenberg and Ronni Lederman. She also thanked outgoing President Helaine Weisberg for her service leading the agency these past two years and presented her a special gift as a token of appreciation.
Special recognition was given by Nancy L. Lee to Steve and Kathy Harris of Neshanic Station for their long-time support of the JFS (pictured below).

Helaine Weisberg gave Community Service Recognition awards for the ongoing support JFS receives from the United Way of Northern NJ's Holiday Gift Program, Temple Har Shalom of Warren's Knead to Feed Program, and Congregations B'nai Israel's of Basking Ridge Social Action Committee.

President Helaine Weisberg thanked the board for their hard work over the past year, welcomed the new board members and expressed appreciation to the outgoing board members. She also noted that in the past year JFS has seen an increase in demand for all its services, especially counseling and has held a number of successful fundraisers to enable JFS to respond to the growing needs of the community. She also wished new president Walter Yosafat success as he leads JFS in the coming year.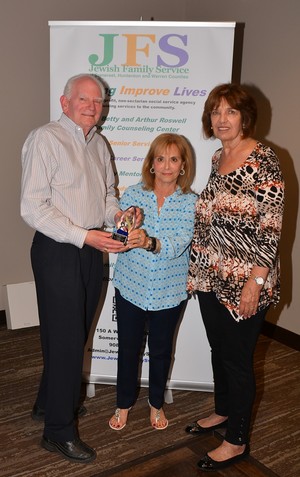 ---
JFS Thanks all Those who have Donated a Car this Year
JFS would like to sincerely thank the families who donated a car this year to the JFS-4-CARS donation program. Over $2,000 has been raised so far this year and these funds have helped to support JFS services including our Expanding Horizon our special needs support programs, Mental Health Counseling, the Holocaust Survivor Assistance Program, Career Counseling and Services for Older Adults . Please consider donating a car, too.
(877) Jfs-4-Cars or (877)537-4227

---
Sibling Support Group
Peer Support for brothers and sisters of children with special needs.
Meet other siblings who share similar experiences.

Wednesday July 11, 18, 25 and August 1 at 1:30pm
Location: Jewish Family Service
150 West High Street, Somerville NJ

Fee: $120 for 4 sessions

This group is for high school and college aged siblings
Scholarships are available.

Phone Intake Interview required prior to admission.
For more information or to enroll, please contact Jennifer Ellis Walters, LCSW
at 908 725-7799 x 123 or email JenniferW@JewishFamilySvc.Org
www.JewishFamilySvc.Org

Jewish Family Service of Somerset, Hunterdon and Warren Counties is a non-profit, non-sectarian 501©3 social service agency that has served the tri-county since 1980. The mission of JFS is to "preserve and strengthen the quality of individual, family and community life based on Jewish values."
Program supported in part by
the Nancy L. and Arthur E. Lee Fund for Special Needs
---
Day of Harvest Volunteers
We are seeking volunteers to join us for a day of harvesting on

Tuesday, August 14, 2018 from 9 am – 1 pm

at America's Grow-a-Row farm in the Clinton area.
America's Grow-a-Row is a non-profit organization that grows and gleans fresh, healthy produce that is then donated to food pantries, soup kitchens, crisis centers, and food banks in NJ, PA, and NYC. They are dedicated to donating 100% of the produce grown at their farms. Since they began in 2002, they have donated over 7.7 million pounds of produce! Some of the produce harvested on August 14 will be donated to JFS for homebound, low income clients.
Upon arrival volunteers will be educated about hunger in NJ. Then, it's time to volunteer - you might be planting, harvesting, or gleaning (rescuing excess produce), followed by lunch provided by JFS..
No prior experience is necessary. We can accommodate all levels of ability. Children under age 14 must be accompanied by an adult.
Reservations are required. To sign up as a volunteer contact JFS at 908 725-7799 or email Maris Chavenson at marisc@jewishfamilysvc.org by

Thursday August 9, 2018

.
---
JFS Tributes
Are you looking for a meaningful way to share a joyous occasion, celebrate a special milestone or acknowledge a sadness…
• in memory of someone
• in honor of someone
• or to send a holiday greeting

…simply fill out the tribute section on the JFS website donation form at https://jewishfamilysvc.org/donation-form.php or contact JFS at 908-725-7799

JFS takes care of the rest by sending out a beautiful, personalized card.
---
JFS Upcoming Events
"JOURNEY TOWARDS A NEW DAY"
Co-sponsored by JFS and the Community VNA
A 6 session program to help those grieving the loss of a loved one.
Contact Sharon Chesir, MSW, LSW at JFS 908 725-7799 or Melissa von der Heide, MA, LMFT at Community VNA 908 725-9355 x2230

Family Mentor/Senior Friendly Visitor Program is seeking new Volunteers
Volunteers visit 1-2 hours per week in the home of the family or senior with whom they are matched. For more information, or to volunteer, contact Maris Chavenson, LCSW or Young-In Shin at JFS 908 725-7799.

Social Club for Young Adults with Autism Spectrum Disorders or Developmental Disabilities
Monthly Meetings, Tuesday, 4:00-6:00pm
For info or to enroll contact JFS 908-725-7799

Cafe Europa, A Monthly Group for Holocaust Survivors
Wednesday, July 18th, 2018 10:00 AM
For more information on Cafe Europa click here

Job Seeker Success Group
The next group will be held on Wednesday, July 11, 2018 at 7 pm "Social Security Disability Benefits: When Working is not Working Out for the Unemployed or Underemployed" presented by Sarah Dubinsky, Esq, Social Security Attorney. Contact Elise Prezant at 908-725-7799 x108 to register or for more information.
Social Learning Group
Held at PeopleCare in Bridgewater
A 10-week program for youth ages 10-13, or 13-16, meets on Sundays, focuses on social, relationship and communication skills for youth struggling with peer relationships. Contact Jennifer Walters, LCSW at JFS 908-725-7799 for information.

Parent/Caregiver Support Group for the parents and/or caregivers of children with special needs. One Sunday afternoon a month. Please contact Jennifer Walters, LCSW at JFS at 908-725-7799 for more information.
Preschool Consultation for children with special needs. Staff training and consultation are also available. Please contact Jennifer Walters, LCSW at JFS at 908-725-7799 for more information.

Yearn2Learn, an interactive learning experience for retired persons
For more information on Y2L and upcoming programs , click here
---
Around the Community

Community Mission to Israel October 14-22, 2018
https://www.jfedshaw.org/mission2018

The Jewish Federation of Somerset, Hunterdon and Warren Counties is pleased to announce the establishment of a new Scholarship Program designed to promote attendance at overnight Jewish camp and Israel programs. For more information, please call Dan Fahrer at 908-758-2001 or email him at dfahrer@jfedshaw.org and he will be glad to assist you.

The Hopeful Heart
Support Strategy Workshops
Community workshop to encourage a thoughtful and supportive response to current events.
Click here for more information and to register.
To find out about local events in the Jewish Community please check out this link
Upcoming Jewish LIFE Events
The 2017-2018 Jewish LIFE brochure is available here.

Third Annual Jewish Music Festival & Barbecue, Monday, July 9, 5 pm at the Hunterdon Art Museum Terrace. Hosted by Chabad of Hunterdon County. Fee: $10 pre-paid or $15 at the door.

---
JFS of Somerset, Hunterdon & Warren Counties
150-A West High Street
Somerville, NJ 08876 | 908-725-7799
Website: www.JewishFamilySvc.Org
Email: Admin@JewishFamilySvc.Org