FACULTY SPOTLIGHT
MUSIC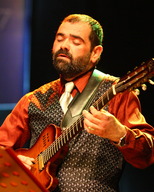 Dr. Zvonimir Tot
is a jazz guitarist, composer and arranger. As a jazz musician, Tot has performed and/or recorded in The Netherlands, Germany, Belgium, Hungary, Serbia, the Czech Republic, Romania, and Croatia, with many world-renowned artists, including Scott Hamilton, Jamey Aebersold, Howard Levy, and Joey DeFrancesco. Tot has released four CDs as a leader, as well as numerous CDs as a sideman.
Catch Zvonimir Tot in the opening performance of our
Tuesdays-at-One series on January 21.
THEATRE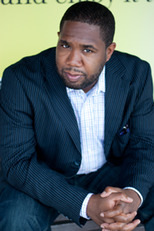 Derrick Sanders is the Founding Artistic Director of Congo Square Theatre Company and has had the pleasure of performing and directing across the globe. He is the Program Director of the Chicago auditions of the nationally recognized August Wilson Monologue Competition.
School of Theatre & Music
NEW
BOLD
INCLUSIVE
RELEVANT
The School of Theatre & Music provides innovative, rigorous, and comprehensive academic and performance programs as part of its diverse, urban context. These programs develop practical knowledge, cultural sensitivity, intellectual resourcefulness, and imaginative daring in emerging artists and scholars.
They connect students to Chicago's abundant, vibrant theatre culture and to the city's dynamic jazz and classical music networks.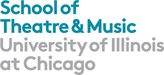 We're a couple of days in to 2014 - how are you doing with your New Year's resolution so far?
Are you now a diligent gym attendee, unswayed by wild storms and the threat of -8 temperatures? Have you successfully shunned all forms of cake and banished all the holiday chocolate....?
For 2014, make a resolution that will be fun to keep: plan to experience more live performances! Events at the School of Theatre & Music are all free or low-cost so you'll even be able to stick to that new budget.
We look forward to seeing you in 2014.
The Jazz Guitarists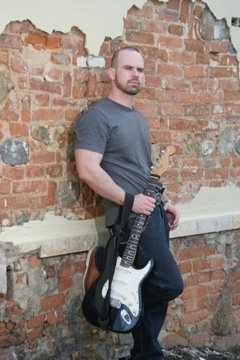 Our spring Tuesdays-at-One kicks off with guest artist guitarist
Isaac Lausell
in a performance with faculty member
Zvonimir Tot
(see sidebar profile).
A guitarist and singer born in Brooklyn, New York, Isaac has performed with artists like Ray Anderson, John Benitez, Ignacio Berroa, Kenwood Dennard, Jon Faddis, Eddie Gomez, Rick Latham, Matt Margvulio, Paoli Mejias, Fidel Morales, Marcello Pellitteri, Marco Pignataro, Proyecto EVIF, Oscar Stagnaro, Luis "Perico" Ortiz, Gordon Vernick and the Stony Brook Baroque Players.
The Jazz Guitarists - Tuesday, January 21
1:00 pm
Recital Hall (L060), 1040 W. Harrison St.
Lausell will also lead a master class featuring music majors from the School of Theatre & Music. This is free and open to the public to attend and observe.
Master Class - Wednesday, January 22
3:00 pm
Recital Hall (L060), 1040 W. Harrison St.
Most music performances presented by the UIC School of Theatre & Music have no admission fee. Audience members are invited to make a suggested donation when they can. Please consider
making a secure donation on our website
to support our programming in 2014.
Clybourne Park
By Bruce Norris
Directed by Derrick Sanders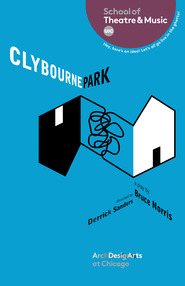 Spring blooms colorfully with the mesmerizing Pulitzer Prize and Tony Award winning Clybourne Park by Bruce Norris. Gentrification and perceptions of community highlight an excruciatingly funny and squirm-inducing evocation of the fault line between race and poverty.
OPENS FEBRUARY 21

Youth Programs at UIC
The School of Theatre & Music serves students from around 130 Chicago-area elementary and high schools annually through youth programs and performances. 2014 will see the return of some of our most popular youth programs as well as the launch of an exciting new summer camp program for high school students. Learn more at the links below.
February 19
For high school Jazz Bands and Combos. Registration now open.
All clinics and performances are open to the public to attend.
The festival finale evening performance will feature Grammy Award winning trumpeter Randy Brecker with the UIC Jazz Ensemble and will take place at 7:30 pm.
Purchase tickets online.
July 14- 25: Jazz and Theatre camps
July 28 - Aug 2: Symphonic Band camp
Open to individual high school music and theatre students.
Email stmsummercamps@uic.edu with questions or to join our mailing list.
Faculty & Alumni News