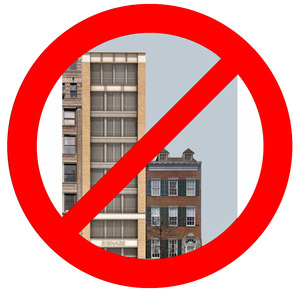 The Fight Continues!

"There would be no citywide benefit in changing the [zoning] text, rather, only the developers would profit from being able to construct the eight-story hotel"


The Community Board 2 hearing on April 11 was only the first step. The CB2 committtee will make their decision at the next hearing, and we need you there!

Wednesday, May 9, 6:30 p.m.
Location TBA

If the developer's application for spot zoning is granted, construction would be allowed to begin, and the 186-year-old Merchant's House would suffer catastrophic structural damage and likely collapse

How you can help:
Sign our petition: click here.

Write a letter to the City Planning Commission demanding they REJECT the developer's application. Visit www.gvshp.org/mhm for an easy, online form.

Donate to the MHM Legal Fund. Click here to give online.

Spread the word: ask your friends and neighbors to help, too!
Hello, Spring?
Despite the weather, the garden is beginning to pop.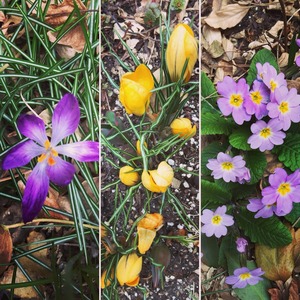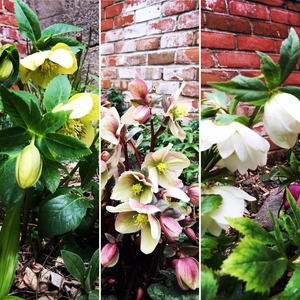 Saturday, April 28, 10:30 a.m.
Behind-the-Ropes Insider's Tour: Changing Tastes in 19th Century Furniture
Join us for the last in a series of rare off-hours tours of the Merchant's House. On this tour, we'll discuss the finer points of the original Tredwell family collection of furniture and what it tells us about both the tastes and values of Antebellum New Yorkers. $30, $25 Members. SOLD OUT; email nyc1832@merchantshouse.org to be added to the wait list.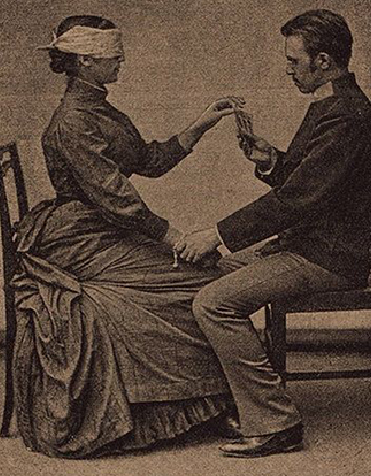 Friday, May 11, 6:30 p.m.
Mind Reading and Mysticism at the Merchant's House
with Mentalist Kent Axell
Join renowned mentalist Kent Axell in the Tredwell family's Greek Revival double parlor as he takes us back in time 150 years to experience mind reading, magic, and mystery. In the mid-19th century, New Yorkers like the Tredwells hosted neighbors and friends in their home to showcase the latest in mysticism and psychic entertainments.

Whether he answers your sealed questions, reads your mind — or controls it — you're guaranteed to feel the haunting touch of one of history's most obscure, and awe-inspiring, art forms.

Capacity is very limited. $40, $50 VIP Seats (first two rows), $30 MHM Members. Click here to purchase tickets.


Sunday, May 13, 12:30 p.m. (Mother's Day)
A Walking Tour of Historic 19th Century Noho (Second Sunday of Every Month)
Invite mom for a journey back in time to the elite 'Bond Street area,' home to the Tredwells, who lived in the Merchant's House. You'll see how the neighborhood surrounding the Tredwells' home evolved from a refined and tranquil residential enclave into a busy commercial center. $15; FREE for Members. Click here to purchase tickets.

Friday, May 18, 6:30 p.m.
Candlelight Ghost Tour of "Manhattan's Most Haunted House"
Doors slam, floorboards creak, voices call into the dead of night. Venture into the shadows of history to see the house where eight family members died and hear true tales of inexplicable occurrences from the people who actually experienced them. 50 minutes. $30, $20 Members. Click here to purchase tickets.