We're excited to announce the launch of the Earthco Projects PolyCom Stabilising Aid mobile app.
When you download the app to your smartphone or tablet, you'll have the most requested information you need about PolyCom road construction and maintenance right at your fingertips, including:
- PolyCom works methodology
- Links to facts and figures
- PolyCom application rates
- FAQs
- Videos
- Case studies
- Direct line to advice and support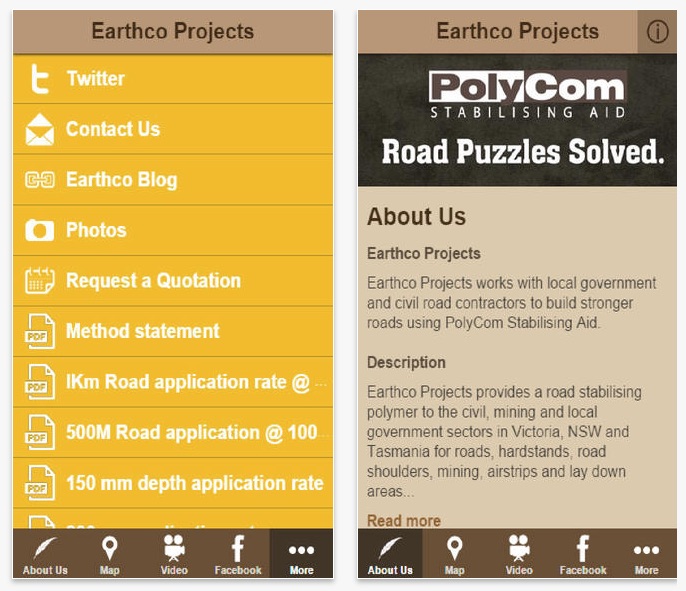 Best of all, you can access PolyCom application rates for jobs of all sizes straight from your device. From deep patches to PolyCom stabilising 1km stretches of road, you'll have the tools on hand to build stronger, longer lasting roads and pavements.
Of course, nothing replaces good old fashioned customer service. The PolyCom team is always on call - you can contact a consultant from Earthco Projects for advice via email or our toll free number at anytime.
Give it a go! You may even see some of your crew in action in our photo gallery.
Download the Earthco Projects
here for Apple
smartphones and tablets or
here for android
devices (or follow the instructions in the left hand side bar). Please get in touch if you need a hand.
Kind regards,
Olivia and the PolyCom team