TV SITCOM ICON
JALEEL WHITE
HAS LAST MINUTE HOLIDAY GIFT IDEAS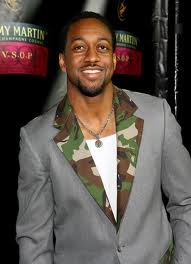 LIVE FROM LOS ANGELES, it's the most wonderful time of the year, but many American's procrastinate when it comes to holiday shopping, especially when budgets are tight. It's a good thing too because our host, Jaleel White is one of America's favorite TV Icons, will share with a national audience all of the fantastic gift ideas and deals available just before the busiest shopping day of the year.
Jaleel White is best known for his role as Steve Urkel on the ABC sitcom, Family Matters. White got his start on TV commercials at the age of three. He landed his first television role as the son of Flip Wilson and Gladys Knight on the CBS series Charlie and Company. Most recently, White starred in this summer's hit children's movie, "Judy Moody and the Not Bummer Summer."
Partners include all holiday gifts and services.
Book your spot now!
**ALSO ASK ABOUT OUR CYBER MONDAY AND ORGANIZATION TOURS**
PARTICIPANTS:
Lead Spot Taken by Video Game Company
Tour is capped at four products
PRICE:
$13,900 all-inclusive
TOUR DATE:
Monday, December 12, 2011
A-1 Broadcast Guarantee:
You are guaranteed a minimum of 20 TV interviews the day of the tour, plus an audience reach of 4.8 million before booking begins.
ALL TOURS INCLUDE AN INTERVIEW ON THE NATIONAL MORNING NEWS PROGRAMS THE DAILY BUZZ AND DAYTIME.
A-1 Broadcast has the best bookers in the business…hands down!
Amanda@a-1broadcast.com 678-995-1898