Ysabel LeMay:
Looking Deep into Nature
"The Transmitter" Digital C-Print mounted on Diasec, Edition of 7
---
Art
is not about the expression of talent or the making of pretty things.
It is about the preservation and containment of soul.
It is about arresting life and making it available for contemplation.
Art captures the eternal in the everyday, and it is the eternal that feeds the soul
Thomas Moore, Care of the Soul
---
Dear Ginny
Welcome to the inaugural edition of

EyeCandy.




We believe that in a world fraught with upheaval and change, it's more important than ever to take time to feed your soul.

Art can do that. It offers relief from the stress of daily life. It can make you think or see in a new way. Art adds beauty to your everyday surroundings.





Our goal is to present artists whose work exemplifies that philosophy.

Each issue will showcase the work of an artist who we feel is exceptionally talented and a master of their respective medium.

We hope their art will provide a visual treat for the eye and a moment's respite from your busy day.



This month we are pleased to introduce you to the remarkable work of Ysabel LeMay who explores the beauty, complexity and divinity found in Nature. Enjoy!




"Azul" Digital C-Print mounted on Diasec, Edition of 7

36" or 47" diameter
Quebec born Ysabel LeMay's artistic journey is itself a "Journey into Simplicity". In 1987 she began a thriving career as a graphic artist working for several prominent advertising agencies before opening her own firm in Vancouver.

Seeking greater fulfillment, she made a transition into the fine arts studying painting at the Emily Carr University of Art. In 2002 she left the world of corporate advertising behind devoting full-time to her painting. Since then, she has achieved much success with over 30 exhibitions throughout the United States, Italy and Canada.



2010 was yet another turning point as she turned her full attention to

photography.

Combining her technical expertise with her deep-seated roots as a painter, LeMay continues her exploration into the power and divinity of nature through a unique process she calls "Photo-Fusion".






At first glance, you might think you are looking at a hyper-realistic painting. However, LeMay's innovative technique is a lengthy process during which

hundreds of photo-graphs

are taken and light and visual properties are attuned. She then assembles one detail at a time in a painterly fashion to form a single composition. Each work takes between 4 to 8 weeks on average to achieve her desired result.





"Unity" Digital C-Print mounted on Diasec, Edition of 7



In describing her work LeMay states, "My art is a tribute to Nature.

It is an offering, a moment of contemplation. In

this series, entitled GRACIA,

I have chosen to expose Nature's paradox, which I take pleasure in reinventing.

Breathing new life into branches desiccated by time and to flowers left to grow wild in the fields, I create new spaces allowing them to revive and take on a new reality. Every insect, every plant, every bird that I capture with my lens has an individuality that I want to enhance and share with you. It is often in the simple details wherein lies divinity."







In discussing her own life philosophy and approach to her work, she says,

"The essence of what simplicity conveys to me is what I pursue within my personal life, and is directly interconnected with my work as an artist. There is a point in time within all of us, where we are faced with the truth about having a need to remove clutter around us and to live our lives more freely.

That is the moment of truth
that simplicity can provide, leaving us with an under-standing of how blissful and

over

whelmingly joyful such a space can be. Free from the old beliefs that we carry like old tattered clothes that don't fit

anymore. Simplicity can provide a place to rest, reflect for a moment, breathe and pause. A pause that is but a moment in time, but infinite in its experience and understanding.

The images I use are metaphors that help me convey these ideas to the viewer. The subjects offer the viewer the sensation of a different space where they can experience escapism from their daily rhythm into a place of silent introspection."

Ysabel LeMay has an extraordinary ability to capture the eternal in the everyday. Her beautiful, contemplative images connect us with the rhythms of the natural world, and help us celebrate its diversity and divinity. It is our hope that they bring a gift of serenity and peace to your day.
Dorothy Solomon, Art Consultant
For more information about
availability and pricing for Ysabel LeMay's work.
Please call us at 845.838.1020 or email us
You can also visit our website to view more of her images.
A note about Diasec: Diasec is a patented process used for facemounting prints onto acrylic glass. Because of the different light penetration and refraction of acrylic glass compared to normal glass, the colors are more brilliant and the image sharper when compared to standard glass in a picture frame. A Diasec mount is usually of a high gloss finish. Because the print is glued to the acrylic glass, the result is a completely flat mount of the image. The reverse of the print is aluminum, producing an aluminum, print, acrylic sandwich. The print is also resistant to UV-radiation because of the properties of acrylic glass. Diasec is a registered trademark.

We would love your feedback. Please click here to tell us what you think.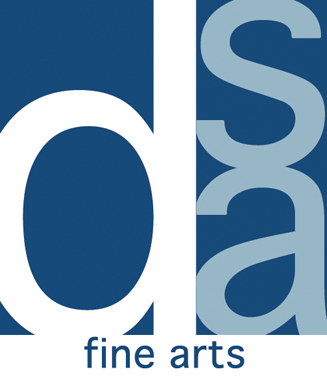 POB 1120 Beacon, New York 12508
845.838.1020
www.dsafinearts.com