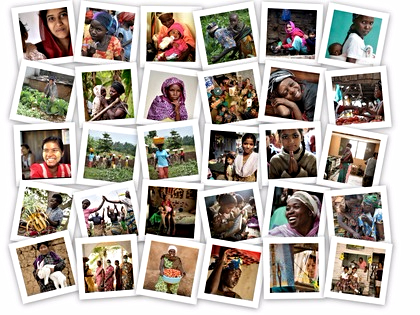 On this International Women's Day, discover our work in favour of women via a film, and how through involving these women, we work to eradicate poverty, helping them to regain hope and raise their children with dignity.
Watch our documentary "Generation Rescue"
and witness the daily lives of four exceptional women with great courage, resilience and determination, who are participating in the
VillageFXB
program in Burundi and Rwanda. With the support of FXB, they are able to escape extreme poverty, build a path to autonomy and become real business managers.
For 27 years, we have believed that getting involved in women's issues allows us to strive for world peace. Conversely, the result of inaction regarding women has disastrous consequences for every one of us.
---
---
FXB International (FXB) is a non-governmental organization with a 27-year history of breaking
the cycle of poverty. Present in 14 countries with a staff of 450 collaborators, its mission is to
provide families living in extreme poverty with the tools and support they need to become
self-sufficient, able to raise their children in safe environment and give them a future. Using in particular a pioneering, comprehensive and field-tested model known as the FXBVillage program, FXB simultaneously tackles the five drivers of poverty—lack of nutrition, health, education, housing and income—while building families' capacities to overcome poverty and become self-sufficient in the long term.
In the last 27 years, FXB International has already developed 165 FXBVillage programs across
nine countries - Burundi, China, Colombia, DRC, India, Mongolia, Rwanda, Thailand and Uganda - helping more than 82'000 people out of extreme poverty.
In addition to the FXBVillage programs, 17 million adults and children across 20 countries have benefited from the presence of FXB in their communities through sustainable community development, infrastructure rehabilitation, education, HIV/AIDS and other diseases prevention, awareness and access to water and sanitation programs.
Worldwide, about 70% of people living on less than a dollar a day are women. They are the most vulnerable and that's why we prioritize them in our development programs.
---
In our FXBVillage programs, women and girls represent between 55% and 60% of the participants. Most frequently, they are the ones who engage in the programme with courage and enthusiasm, in order to offer a dignified life to their children.
In Myanmar, every year for more than 20 years, we have offered vocational training in sewing and weaving to 150 girls.
In India, more than 300 women have been able to increase their income through home made production units such as sanitary napkins, papers, candles, ropes, drying fish etc…
---