The impact of mental health in Canadian workplaces is demonstrated by the fact that at least 500,000 employed Canadians are off of work as a result of mental illness. Additionally, mental illness constitutes 30% of all disability claims and 70% of total costs (CAMH-Mental Health and Addiction Statistics) and is the quickest rising claim for both short and long-term disability and projected to surpass 50 per cent of all claims within five years (Gilbert 2012, p.1). While it is apparent that mental health is prevalent and can have major impacts in the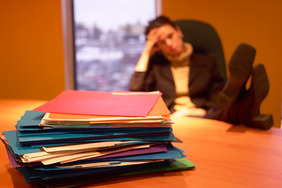 workplace there are unique challenges to implementing workplace accommodations for individuals with mental health disabilities. This article examines workplace accommodations for mental health disabilities by exploring the unique barriers and challenges, discussing possible workplace accommodations and the Job Accommodation Service (JAS)® role in the accommodation process as well as outlining the importance of implementing workplace accommodations.
Unique barriers and challenges in workplace accommodations
The Job Accommodation Service®'s objective is to "facilitate the employment and retention of persons with disabilities by assisting employers in the process of workplace accommodation." In fulfilling this objective, the JAS® works with both employee's and employer's across Canada to find workplace accommodation solutions for all types of disabilities. While the JAS® has expertise in workplace accommodations for all types of disabilities, accommodating mental health disabilities can be at times particularly complex for several reasons.

One unique challenge is the wide range of conditions and behaviours associated with mental health. The National Alliance on Mental Illness (NAMI) defines mental illness as: "a medical condition that disrupt a person's thinking, feeling, mood, ability to relate to others, and daily functioning." This broad definition includes over 200 classified types of mental health conditions including mood disorders, anxiety disorders, personality disorders, sleep disorders and impulse-control disorders. Some of the most common include bipolar disorder, borderline personality disorder, depression, obsessive compulsive disorder, panic disorder, post traumatic stress disorder and schizophrenia (Loy, 2011).

Some common workplace barriers for individuals with mental health include: difficulty concentrating, trouble maintaining stamina over entire workday, sleep disturbances which impact ability to work certain hours, struggles with handling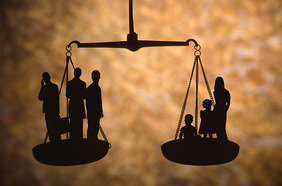 pressure and multiple time pressures, trouble with interacting with co-workers/reading social cues and coping with unexpected change (such as change in job duties, hours or supervisor) (Boston University Centre for Psychiatric Rehabilitation). The wide range of mental health conditions and symptoms also means that the barriers faced by individuals in the workplace can vary, even for two individuals with the same diagnosis. For example, accommodation needs can vary from an employee needing no or very few accommodations or only for certain time periods to an employee needing permanent accommodations or even time off work (CMHA-Diversity works). Because of the unique and personal nature of mental illness accommodations must be highly individualized and take into consideration not only the official diagnosis/diagnoses' but also how specifically it impacts the individual.
Another challenge for addressing mental illness in the workplace is stigma. Mental health conditions are often invisible with no outward signs (CMHA-Employment) and can be associated with negative stereotypes (Frado 1993, p.6). Fear of stigma can also play a role in employee's willingness to seek help in the workplace. For instance, in the Conference Board of Canada's 2011 survey they found that less than a third of employees who identified as having mental health issues utilized available resources through their employer and listed fear of stigma and not trusting that their health information would remain private as major reasons (Thorpe & Chenier, 2011).

The importance of accommodations
Employer's often have concerns regarding the cost of implementing accommodations. However, the "cost" of not addressing mental illness in the workplace can be much higher and far reaching than the monetary price of implementing accommodations. This is well illustrated by the Mental Health Commission of Canada's President and CEO's Louise Bradley's statement that "…the economic burden of mental disorders in Canada has been estimated at $51‐billion per year, with almost $20‐billion of that coming from workplace losses" (Psychological Health and Safety 2011, p.1). Additionally, the Conference Board of Canada estimates that in 2012 the Canadian labour market losses related to mental illness were associated with a $20.7 billion dollar decrease in gross domestic product.

Beyond the direct monetary cost, mental health disorders can have 'organizational costs' such as reduced productivity and increased absences (Gilbert and Bilsker 2012, p. 7). Additionally, while workplace accommodations are often associated with physical changes, such as building a ramp, people with mental illness often require different types of accommodation. Common accommodations include flexible schedule such as allowing different start or end times and/or allowing for medical appointments during the work day, reducing distractions in work area to reduce distractions and employing the use of a job coach (Loy, 2011). Many of these accommodations are not costly and accommodations may not be needed permanently such as instances where a short period of accommodation is all is needed required while an employee adjusts to medication (Mental Health Works).

Beyond the monetary aspects, employers also have a legal duty to accommodate and provide reasonable accommodations to the point of undue hardship (Mental Health Works). Mental health is specifically included in this duty to accommodate as it is outlined by both the Ontario Human Rights Code (under section 25) and the Canadian Human Rights Act (under section 10).

JAS® role in the accommodation process
JAS®' expertise in helping employee and employers find workplace accommodation solutions has particular significance for mental health in the workplace. This is because of JAS®' ability to provide unique and highly individualized accommodations, its networks of subject matter experts with expertise in mental health accommodations and the JAS®' important role as a neutral third party.





The wide range of mental health conditions and impacts mean that workplace accommodations must be highly individualized. The importance of an individualized approach is recognized by the Job Accommodation Service (JAS)®. For instance, Job Accommodation Specialists do more than simply look at the diagnosis and instead speak at length with the employee and manager to discover how specifically it impacts them in the workplace. This individualized approach is further demonstrated by JAS® use of highly experienced affiliated subject matter experts. As a national organization, JAS® has access to a wide range of subject matter experts, such as occupational therapists, who have expertise in workplace accommodations related to mental health. Similar to Job Accommodation Specialists, the affiliated subject experts also look beyond the documented medical condition and instead go to the job site to speak with the individual and employer and observe them doing their job tasks to determine specifically how their mental disability impacts them. Additionally, the subject matter experts provide a report outlining the barriers faced by the individual and recommendations for accommodations to assist them.

JAS® role as a neutral third party also plays a particularly important role in mental health accommodations. Job Accommodation Specialists speak with both the employee and manager to gain a complete understanding of how the employee's condition impacts them in the workplace. This neutral role is important because, it allows employees and managers to speak freely about their concerns and barriers as the information gathered is not shared between the manager and employee and the official diagnosis and medical information, such as medication, is not included in the report. This can also play a role in mitigating the stigma associated with disclosure of a mental health condition as the employee can provide full medical background including diagnosis and medication allowing Job Accommodation Specialists to have complete picture of the condition and impacts.

Conclusion
While there are unique challenges surrounding workplace accommodations for mental health, it is hoped that by exploring common barriers and potential solutions, illustrating the importance of accommodations and outlining how specifically JAS® can help that this article has helped the reader gain a better understanding of mental health in the workplace.

JAS® offers consultations, workplace assessments, and educational presentations/workshops around mental health as they relate to the duty to accommodate and job accommodations. For any enquiries, contact Nayla Farah, JAS® Director for at 1-800-664-0925 extension 224 or by email at
jas@ccrw.org
Please contact info@ccrw.org if you wish a list of the references sited in this article.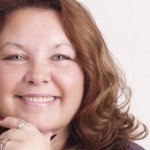 You know how they say that you have to hit rock bottom before you bounce back? Well, I find that analogy true for many situations in life. And when it comes to my personal learning curve with discrimination and attitudinal barriers, rock bottom was being beaten down so low that I had no other choice but to file a Human Rights Complaint against my last employer.
My name is Trish Robichaud and I am a woman with a disability but definitely NOT a disabled woman. Diagnosed with major depression in my early 20's, MS at the age of 30, and diabetes and heart disease in my 40's, I've seen my fair share of the attitudinal barriers that people with disabilities face in all walks of life.

But gratefully, God has blessed me with a big mouth and a healthy dose of diplomacy to go with it. I honestly believe that most discrimination is a result of ignorance and fear. So, I decided long ago to address attitudinal barriers with education, humour and tenacity. That Human Rights Complaint was of course eventually settled in my favour.


5-Point Plan for Addressing Attitudinal Barriers
From the many lessons I've learned over the years, there are a small handful of very specific guidelines that I've created as my 5-point plan for addressing attitudinal barriers, while building relationships along the way.

1
. Keep an Open Mind
What does "keeping an open mind" mean to you? Is it about being open to new ideas? How about being willing to try new ways of doing things? My idea of "keeping an open mind" is waiting until you know all the facts before choosing an opinion or making a judgment. This is easier said than done, for many of us.

In the case of my last employer, there was no evidence of open mindedness there. Long before I finally got my diagnosis of MS, after months of being blind in one eye and having general weakness on my right side, they had decided that I wasn't really sick.

Being open minded definitely requires a certain amount of trust, and that's not a comfortable concept for some people. But trust is vital to the success of any type of relationship. Where there is no trust, there will always be barriers. Clearly, my employer likely didn't trust me before the onset of my MS.

I have to take some responsibility for that. I'd been there several years when I lost my vision. I'd always been a high-performance employee but usually tended to lose a day or two per month to depression.

Of course on those days I came up with some other reason for staying home from work. Who calls in sick and acknowledges that it's due to their mental health? But not being honest with my boss about that led to her intuitively not trusting me when my health took a nose dive.

The lesson here is that attitudinal barriers can happen on either side of the fence. I started the ball rolling in the wrong direction with my boss by not trusting her enough to acknowledge that my 1 or 2 days home per month were actually mental health days.

The state of our relationship, by the time the MS reared its ugly head, just wasn't strong enough to withstand the storm that the disease was about to crash down on my life.

Building trust in relationships is as vital a part of human interaction as a keyboard or a mouse is to computing. Trust is the interface that allows two people to really hear each other, with no barriers between them.

Next month I'll cover two more points in my 5-Point Plan for Addressing Attitudinal Barriers. I hope you'll watch for my discussion around the value of active listening..

Trish Robichaud is a multiple award winning Motivational Speaker, Disability Awareness Coach, Life & Business Coach who lives with multiple sclerosis and major depression. She teaches people living with disability how to honour and accommodate their health while striving for optimal health, work/life balance & entrepreneurial success. She is also co-founder of www.MSrelief.com.