Developed by the Canadian Council on Rehabilitation and Work (CCRW) and funded by Opportunities Fund, Government of Canada, Partners for Workplace Inclusion Program (PWIP) works with employers and community based organizations to enhance employment opportunities. PWIP ensures clients have the tools and training employers need by enhancing their employability skills. One such client is Mr. Jonah Brown.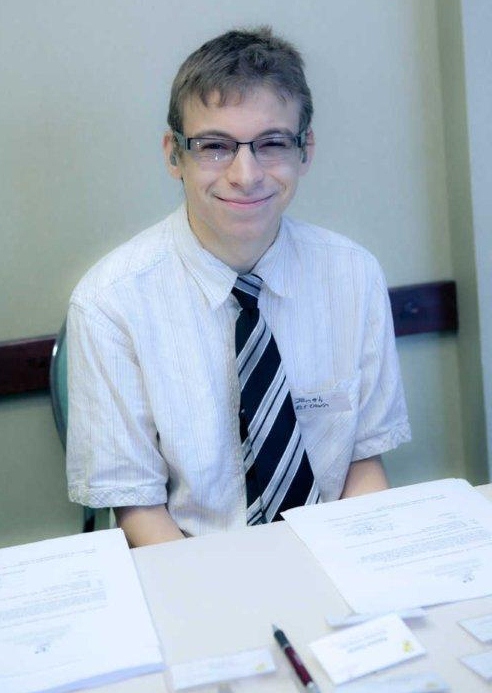 Jonah came to PWIP in September 2011 and was really clear in his employment goal, to obtain work in an office. Jonah completed a job placement, through his office administration program at College, at the Canadian Coast Guard prior to becoming a part of PWIP. He enjoyed working in this environment and expressed a keen interest to find meaningful employment in a similar office setting. Jonah enjoyed working with people, completing data entry and other computer related tasks as well as general office duties.
Jonah showed extreme interest in his job search and was so active and engaged in the process that he was awarded the Most Positive Job Seeker award at PWIP's Business Awards Luncheon. In December 2011 PWIP staff made connections for Jonah at the Independent Living Resource Centre for an upcoming position as an IT assistant. Mock interview preparation with PWIP staff prepared Jonah, and he was able to secure himself the position. He has been working with the Independent Living Resource Center ever since.
In a recent conversation Jonah noted, "I am really enjoying this job, I am having a good time, and I do get along the staff and consumers very easy and smooth." The staff at PWIP NL could not be happier to share this success story of a most deserving young man.