WORK
ink
®
continues to be Canada's most powerful online career development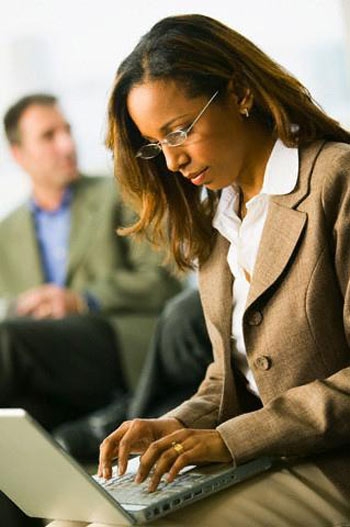 and employment portal specifically for Canadians with disabilities. Among its many features, WORK
ink
®
provides job search tools, career guidance and employment resources
Are you a job seeker?
WORK
ink
®
is the largest virtual employment resource centre for Job seekers with disabilities, offering a unique range of employment services. Explore WORK
ink
®
and learn about how qualified job seekers and employers get connected. As a job seeker with a disability you can search through job postings and information for your province. You can also post your resume, so that employers can find you. WORK
ink
®
will provide you with tools that will help you find and maintain a meaningful career.
Are you an employer?
Looking for the right resources to make your workplace diverse and inclusive? WORK
ink
®
offers tools, articles and interactive features used by more than 600 employers to recruit, hire and retain persons with disabilities. These features include:
• Competitively priced job posting packages
workink.com
• Qualified candidates from our resume database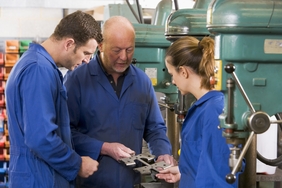 • Job Accommodation and Disability Awareness Training
• Share your workplace success stories
• Post your company's employment events -
Free!!!!
(job fairs, information sessions, etc.)
Are you a Career Practitioner?
You want resources and tools to help your clients with meaningful and sustainable employment. WORK
ink
®
provides you excellent labour market information, opportunities for your clients to apply for jobs in their area and field. Searchable articles and links.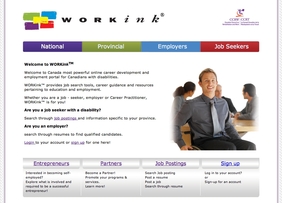 For more information please contact: Georgia Whalen or Maxima Kagoo by email - workink@ccrw.org