Please feel free to share this newsletter with friends and colleagues - spread the word, hire persons with disabilities!
---
CCRW Receives funding for Youth the Future programs in NB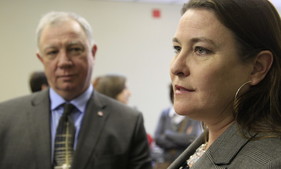 A new federally funded program will help disabled people in Moncton get the training they need to re-enter the workforce, and provide employers with an incentive to hire them full-time.
Moncton-Riverview-Dieppe MP
Robert Goguen announced funding of $398,000 Thursday morning at the Moncton office of the Canadian Council on Rehabilitation and Work, located at 529 Main St.
Maureen Haan, president and CEO of the CCRW, said the funding will be split between four locations in New Brunswick including Moncton, Saint John, Fredericton and Miramichi. She said 40 applicants will be chosen and go through the 22-week program. The program begins with classroom training in job skills, followed by on-the-job training to prepare them to go to work full-time. Part of the federal money will go to employers participating in the program to subsidize the workers' salaries for six months.
Read the rest of the article here
Published January 15, 2015 in the Telegraph Journal by Alan Cochrane
---
Partners for Workplace Inclusion Program (PWIP)

CCRW's Partners for Workplace Inclusion Program approached Little Caesar's back in the summer of 2012 after they had opened a franchise in Saint John. Franchisee, Jim Charters, was eager and open to working with PWIP in creating an inclusive workplace.
A few very important job tasks needed support because of time constraints. Specifically, assisting with shaker board, assembling pizza boxes, stocking the cooler and washing dishes would allow for smooth operations and efficiency.
Will started off by working a few shifts in an unpaid work trial and after that progressed to a Targeted Wage Subsidy. "Having Will in the workplace is a positive for both organizations. He has improved our efficiency through his hard work and positive attitude. These attributes make Will a very popular worker here at Little Caesars." Jacquelyn Whalen.
Will is responsible for a variety of tasks at Little Caesar's including washing dishes, assembling pizza boxes, shaker boarding and has started learning to prepare pizzas.
As Will states "I really like my job. It is fun, I learn new things every day and I like working with everyone. Jacquelyn and Jim are very nice people and easy to get along with. Little Caesars is such a fun environment and I really enjoy it!"
More information on PWIP
---
Ready to Work Inclusion Program (RWIP) Client Testimonial

"As an individual with a professional degree, as well as a non-visible disability that had gone undiagnosed until my late twenties, it was difficult to find the employment support I needed. Finding myself unemployed, I searched for over a year to find employment support services for adults with disabilities, that would meet my unique needs. Fortunately, I found the Ready to Work Inclusion Program as it was just getting started, and I was able to participate. For the first time, an organization acknowledged my disability and my need for assistance finding and maintaining employment, in spite of my high level of academic achievement.
With the help of RWIP I was able to find work in my field of study, where I could implement workplace accommodations in an open and supportive environment. I have now secured long-term employment through my RWIP job placement. The RWIP staff were there to assist me when needed along the way, but also encouraged my independence as my comfort levels improved. One of the greatest benefits I received from the program was access to occupational therapy to help ease my transition into my new position. I learned many things that I will be able to carry forward with me into future career opportunities. My greatest area of growth has been in my self-confidence; I now believe that I have valuable skills and talents to contribute and that I am an asset to the workforce.
The Ready to Work Inclusion Program is a very valuable service, and the benefits extend to the open-minded employers who participate as well. I hope to see the program continue so that other highly capable individuals, who happen to have disabilities may benefit from the program as much as I have".

-Waterloo Client-

More information about RWIP
---
TVO's The Agenda with Steve Paikin: Champions for the Disabled
In one of the rare moments of perfect harmony at Queen's Park, all three
parties voted in favour of making Ontario barrier-free by 2025. However, there are concerns among some that the province isn't on track to make that goal. David Onley, Ontario's Lieutenant-Governor from 2007 to 2014, and David Lepofsky, Volunteer Chair of The Accessibility for Ontarians with Disabilities Act Alliance join Steve Paikin to discuss what's needed to make this goal a reality.
Watch video here
---
Please support CCRW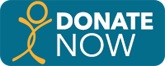 Please support CCRW in our goal of helping Canadians with disabilities find meaningful employment this year – CCRW is now accepting online donations.
---
CCRW AODA Consultations--The Job Accommodation Service®

AODA training, policy review and development, accessibility audits and solutions.

For more information and to book a consultation, contact Nayla Farah,

nfarah@ccrw.org

or 1-800-664-0925 x 224 or visit our website at

www.ccrw.org

Call for Article Submissions!


.


If you have something that would be of interest to our readers, we would be happy to consider it for a future issues of Abilities & Enterprise, please contact

Monica at

info@ccrw.org