During the months of October and December, CCRW's Ready to Work Inclusion Program (RWIP) took the opportunity to recognize our Business Diversity Partners. We hosted an appreciation lunch, to which we invited employers who worked with CCRW in hiring our clients. The goal of this event was to gain feedback and to recognize leaders in each community for their commitment to diverse and inclusive employment practices. The appreciation lunches were a chance for businesses to connect with one another and to provide some much needed feedback regarding their hiring needs and the development opportunities for job seekers with disabilities in the community.
Here is what our employers told us:
In Moose Jaw, Saskatchewan,
it was the opportunity that RWIP provides to those who are often overlooked that motivates employers to get involved with the program.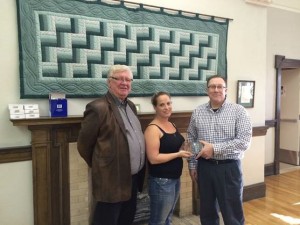 Furthermore, employers agreed that the RWIP job seekers they engaged had skills they are looking for to get the job done.
In Prince Albert, Saskatchewan,
the motivating factors are similar; employers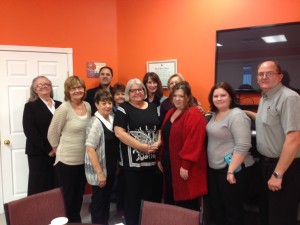 wanted to help individuals develop skills. They recognized it is hard to find qualified staff and appreciate the fact that RWIP provided candidates whose qualifications matched the job opportunities available.
In Kitchener, Ontario,
employers were motivated to participate by their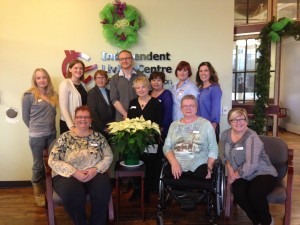 observation that RWIP opened more doors and opportunities for people with disabilities. One employer reported the biggest 'change' to how they on-boarded our clients was the reinforced understanding that everyone learns differently – an understanding that has had a positive impact on the business overall.
Our business diversity partners told us that employers need to be made aware that there is an initial learning curve that may impact the business but, once up and running, the skill sets, competencies and experience of those with disabilities are equivalent to or, in some cases, exceed those of their peers without disabilities. Employers found the RWIP program easy to administer and orchestrate, and that the partnerships with other agencies helped them find good employees that "fit" their business.
For more information on the businesses who participated please visit:
http://www.ccrw.org/ready-to-work-inclusion-program/rwip-business-advisory-committee/