Please feel free to share this newsletter with friends and colleagues - spread the word, hire persons with disabilities!


---
Observations by our President & CEO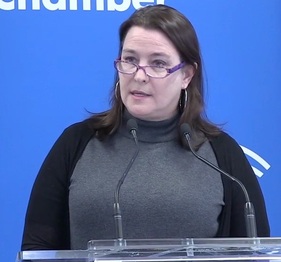 "At a recent meeting in Otawa with various MPs, I was asked how many people with disabilities are able to work," quotes Maureen Haan, President & CEO of CCRW, "the answer is quite simple: we must start with the belief that all people want to work. From there, we need to change our frame of focus from the person with a disability, to the workplace where accommodation can occur for the job-seeker. With this change of mindset, we can confidently say that 100% of people with disabilities are able to work".
---
Employment Services in Moncton
Annual Walk and Roll postponed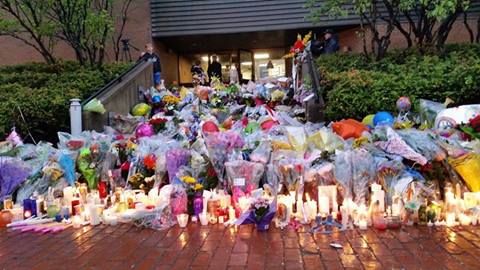 June 6, 2014
Dear colleagues, clients and friends
Following the events of the past two days and the heroic death of 3 RCMP officers, we have decided to postpone our Disability Awareness Week Walk & Roll. We will reschedule it within the next few weeks and will advise you of the date and time. We thank all of our sponsors for the donations they have given us and the prizes will be drawn during the rescheduled walk.
Our sincere thank you to the RCMP officers, emergency personnel and everyone else involved in the search and the arrest of the shooter. We are very grateful and proud of the way this was handled.
Sincere condolences to the family, friends and colleagues of the three officers who lost their lives, and a speedy recovery to the two injured. Our thoughts and prayers are with you as you begin the healing process.
Regards,
CCRW Employment Services
,
NB Employer Support Services
,
Youth the Future
, South East Deaf and Hard of Hearing, CNIB, MacDonald Center for Independent Living, Neil Squire Society, Community Employment Agency, City of Dieppe.
---
Please support CCRW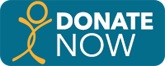 Please support CCRW in our goal of helping Canadians with disabilities find meaningful employment this year – CCRW is now accepting online donations.
---
Disability Awareness Week in New Brunswick
Type Title Here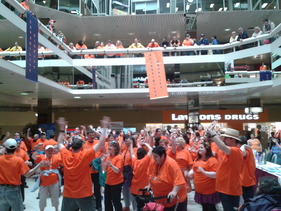 Partners for Workplace Inclusion Program (PWIP) New Brunswick is pleased to be a part of Disability Awareness Week here in NB.
The opening ceremonies were held on June 2 and a hit complete with a disability flash mob!
Our accommodating employer, Little Caesars also received the employer award from the City of Saint John's Ability Advisory Committee.
June 5 was the Adaptive Equipment Fair where we learned about some great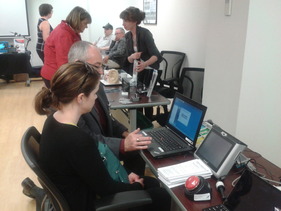 adaptive equipment and technology to assist persons with disabilities.
As long as the weather holds out, we have a community BBQ June 7 for anyone in Saint John to attend.
Our theme this year is "One Community for All". Happy Disability Awareness Week!
For more information on PWIP, please click here.
---
2014 Centennial Flame Research Award



HUMA: INVITATION TO APPLY FOR THE 2014 CENTENNIAL FLAME RESEARCH AWARD / INVITATION À PRÉSENTER UNE DEMANDE POUR L'ÉDITION 2014 DE LA BOURSE DE RECHERCHES DE LA FLAMME DU CENTENAIRE

2014 CENTENNIAL FLAME RESEARCH AWARD The House of Commons Standing Committee on Human Resources, Skills and Social Development and the Status of Persons with Disabilities invites applications for the 2014 Centennial Flame Research Award. This award, of $5,500, is offered each year to a person with a disability to enable him or her to conduct research and prepare a report on the contributions of one or more Canadians with disabilities to the public life of Canada or the activities of Parliament.

ÉDITION 2014 DE LA BOURSE DE RECHERCHES DE LA FLAMME DU CENTENAIRE Le Comité permanent des ressources humaines, du développement des compétences, du développement social et de la condition des personnes handicapées de la Chambre des communes sollicite les demandes pour l'obtention de la Bourse de recherches de la flamme du centenaire 2014. D'une valeur de 5 500 $, la Bourse est offerte chaque année à une personne handicapée en vue de lui permettre d'effectuer une recherche et de préparer un rapport sur la contribution d'un ou de plusieurs Canadiennes ou Canadiens handicapés à la vie publique ou parlementaire au Canada.

---
OWIP - Auto Mechanic Apprenticeship

Rapid Taxi Sucess Story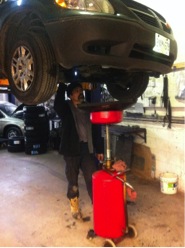 Working with a fellow Employment Ontario service provider in the Durham Region, the Ontario Workplace Inclusion Program (OWIP) came together as a united front to form an understanding. A partnership formed between the two service providers to offer services for the best interests of the community in which they served; to critically assist in providing a much needed solution to a mutual client and a local employer in need of an Auto-Mechanic Apprentice.
Fred Lepard, a client of both employment service providers, sought employment guidance and supports from both organizations, with OWIP offering a unique client-centered perspective that focuses on abilities and interests, not just transferable skills. "The client talked passionately about working on cars and having an interest in becoming an Auto-Mechanic Apprentice. We worked to see what opportunities existed armed with the knowledge that we can help an employer see the advantages of a wage subsidy and apprenticeship tax credits" Nancy Cyros, OWIP Job Developer said.
The client was presented to Rapid Taxi, which resulted in an interview between the employer and potential employee. He was hired on the spot. The Job Developer then provided Jerry Klimpel, Rapid Taxi's Office Manager with the Ministry of Training, Colleges and Universities application form for both he and Fred to complete and submit to the Ministry for registration of an apprentice.
Now, almost 6 months later, Fred reflects on his experiences. "I am grateful for Rapid Taxi for giving me the opportunity to apprentice as an Auto-Mechanic apprentice and learn the trade."
For more information on OWIP, please click here.
---
CCRW AODA Consultations--The Job Accommodation Service®

AODA training, policy review and development, accessibility audits and solutions.

For more information and to book a consultation, contact Nayla Farah,

nfarah@ccrw.org

or 1-800-664-0925 x 224 or visit our website at

www.ccrw.org

Call for Article Submissions!


.


If you have something that would be of interest to the membership, we would be happy to consider it for a future issues of Abilities & Enterprise, please contact

Monica at

info@ccrw.org