The Job Accommodation Service (JAS®) team often receives queries from employees whether they should disclose to their employer that they have a disability. Below are some of the most frequently asked questions from employees regarding disclosure and accommodations.
Should I disclose to my employer that I have a disability?
Ultimately there is no "right" or "wrong" answer and this is a highly individual decision that needs to consider a variety of factors. These include personal needs, job description/duties, job accommodations that may be required during or after the interview and selection process and the organizations culture. It is important to note that in some cases, particularly for employees with visible disabilities or who require accommodations for the interview itself, such as needing an alternative test or interview form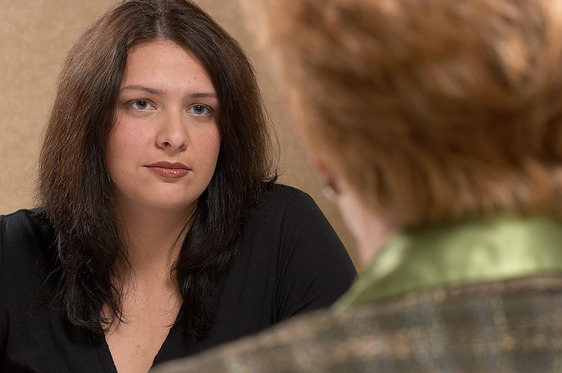 at, disclosing may either be a necessity to ensure they are able to complete the interview or less of a choice if it is a disability which will be apparent to the employer from the start. However, many disabilities, even if visible have hidden aspects that the employer would not be aware of unless the employee disclosed.

What are some benefits of disclosing to my employer?
One major benefit is that, for employees to receive reasonable accommodations, they must disclose they require them. Receiving appropriate soft and/or hard accommodations can help improve performance and reduce discomfort. Additionally disclosure may reduce the stress of hiding the disability and allow the employee to provide accurate, first-hand information and dispel any myths, misconceptions or assumptions of what the disability entails. This can be particularly helpful in situations where the way the disability manifests itself has caused frustration for the employer or the employees performance is impacted and an explanation can help foster further understanding.
Why do some employees choose not to disclose?
There are many reasons why employees may choose not to disclose to their employer that they have a disability. One major reason is that, based on the job description and tasks, the employee may simply not need accommodations as their disability has no impact on their ability to perform the job. Just because an employee has a disability does not mean it necessarily impacts them at work! Another reason employees may decide not to disclose is that they may not feel comfortable discussing their disability or have had negative experiences disclosing in the past. One major fear expressed by employees is that disclosure will lead to prejudice, discrimination or rejection which leads them not to disclose. If an employee chooses not to disclose it is important to consider potential consequences in terms of job performance and health.
What are job accommodations?
Job accommodations can include "hard" accommodations such as furniture (i.e., chairs, desks, and keyboards), accessories (i.e., headsets, document holders), assistive devices (i.e., FM systems, voice carry over phones) and adaptive technology (i.e., screen readers, text to speech software). Potential "soft" accommodations include flexible schedules (i.e., work start/end time, time off for appointments, alternative start/end time and breaks), job redesign to eliminate or modify certain tasks, extra time for tests/tasks, additional job coaching etc.
I did not disclose my disability when applying for the job but now require accommodations; is it too late?
An employee can disclose their need for accommodation at ANY TIME during the employment process. This includes when applying for the job, before the interview, at the interview itself, when accepting the job, after starting the job but before any difficulties arise, after difficulties arise or never. Once the employee's needs have been disclosed the legal onus to accommodate shifts to the employer. While the employee's right to reasonable accommodation can be exercised at any time it is important to consider the consequences of waiting to disclose (such as job performance, exacerbating medical condition etc.).
Do I have to disclose my diagnosis?
The specific diagnosis does NOT need to be disclosed. An employer can request medical documentation on how the disability impacts the employee but not a diagnosis. The focus should always be on how specifically the disability impacts you in the workplace and your ability to do job tasks. Often the impacts of medical conditions vary from person to person so the diagnosis is not very helpful in determining what accommodation needs are anyways.
HELP! I want to disclose my need for accommodation to my employer but don't know how. Is there a template or plan to follow?
While there is no "right" way to disclose the need for accommodations there are some best practices to be kept in mind no matter what stage you are disclosing at. These include:
• Finding the right person; the first step is to determine the best person to speak with (whether it is your direct manager or supervisor)
• Scheduling a specific time to meet or speak with this person; ensure the conversation is in a private area and that you are able to take the time needed without being interrupted.
• When disclosing use plain, simple language and focus on how the disability does or potentially could impact you at work. Focus on your strengths/abilities first
• Coming prepared with examples of accommodations; this can include what has worked in the past and research on what other potential accommodations could be helpful


I am a manager and need further advice on next steps when an employee discloses they have a disability or I suspect they need accommodations. What should I do?
Please read next month's CCRW Abilities and Enterprise newsletter for JAS® FAQ on disclosure focusing on managers!
JAS® offers consultations, workplace assessments, and educational presentations/workshops around mental health as they relate to the duty to accommodate and job accommodations. For any enquiries, contact Nayla Farah, JAS® Director for at 1-800-664-0925 extension 224 or by email at jas@ccrw.org