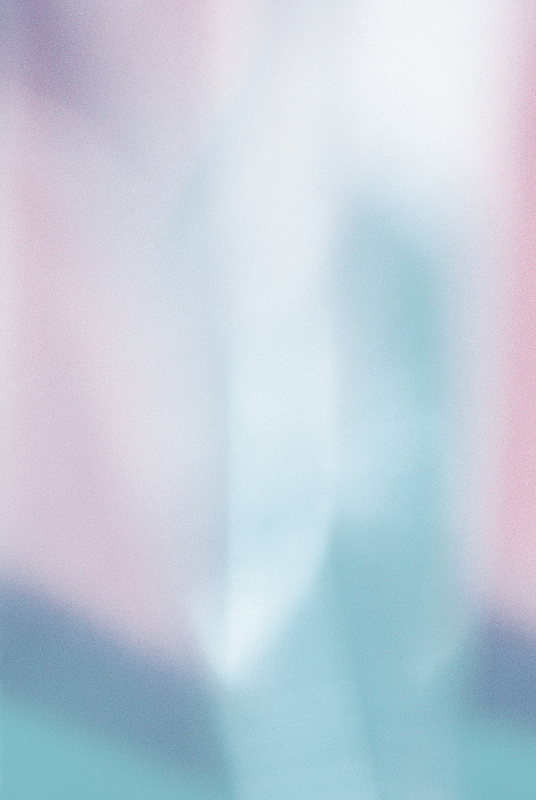 I was a single mother with a toddler and in my early twenties when I was eventually diagnosed with schizophreniform after suffering from my first psychotic episode. Schizophreniform is a mild form of schizophrenia with full return to normal functioning after each psychotic episode. The onset of my illness occurred overnight. I was turned away from the hospital several times until the hospital staff realized that all the stories I was conveying to them were untrue. I suffered from severe paranoia, delusions, and the inability to decipher between what is real and what is not. At the time, I was also a university student, and at the onset of my episode, I began to erroneously believe that the Children's Aid Society was going to take my son away from me. My thoughts, memories, sense of time, and my sense of reality all blended together like a pastel drawing. Luckily, I only conveyed these erroneously thoughts to family members and therefore my illness was kept a secret from friends and classmates. At the time, I knew very little about mental illness and my parents were equally as perplexed about mental health issues.
At the time of my episode, I was attending school full time, working part-time as a Personal Support Worker, and taking care of my one-year-old son. The only time I could concentrate on my homework was when he was sleeping, so I would often stay up all night to finish my assignments. I had a very little income and was fortunate enough to live in subsidized housing, but I would not eat regularly. Sometimes I would skip lunch just to save money on food. I learned the hard way that it is of utmost importance to take ownership for one's own well-being. Since then, I eat healthy meals three times a day, exercise when I can, and try my best to reduce stress and promote self-care. I had a severe relapse after stopping my medication and my diagnosis was changed to paranoid schizophrenia. I have been fortunate enough to find a medication that has no known side effects and eliminates all psychotic symptoms I would otherwise experience without my medication.
For the next ten years, I took care of my son, and for a few years I worked at various survival jobs. I yearned to go back to school, and even got accepted into the Bachelor's of Education teaching program when my son was six years old, but I soon dropped out. I really cannot blame my illness for dropping out because I think I just did not believe enough in myself. The dictionary definition of a disability is a lack of adequate power, strength, or physical or mental ability. This definition can be overwhelming, because I have an immense amount of power, strength, and mental and physical capacity. The dictionary further defines disability as being a physical or mental handicap, especially one that prevents a person from living a full, normal life or from holding a gainful job. I struggle with this definition, as I am a single mother who has a full-time job of raising my son in a nurturing home filled with love and smell of home-cooked meals, and although the past ten years were difficult, I would challenge anyone who would claim that I wasn't living a full and normal life simply because I was unemployed. Naturally, I wanted to work while my son was in school so that I could better provide for us and take us out of concomitant poverty.
For a few years, I volunteered at a drop-in centre and for a short while, I volunteered on a warm line which is a non-crisis support line for consumer-survivors of psychiatric disabilities. I was even offered a job interview to become a Peer Support Facilitator which is a position where a consumer-survivor with lived experience of mental illness supports clients who use the agency's services as an essential part of their recovery process. I made it into the second interview, but was not offered the position, and I felt that if I had completed my education, I would open up new possibilities.
In 2012, I successfully graduated from attending college with a diploma as a Social Service Worker that took me two years to complete full-time. One of the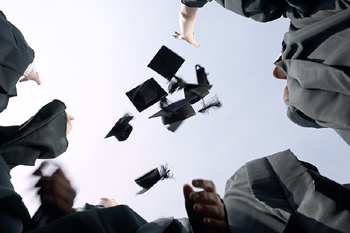 greatest ironies of my life occurred during my last semester of college, when I presented about schizophrenia to my class. One member of the group challenged me and the teacher and said that people with schizophrenia can never recover. I did not feel at the time that it was a safe environment to disclose my disability, but I refuted her statements using my research. My son attended my graduation ceremony, and I have a photo of him wearing my graduation gown on his little body, and it is one of my favourite pictures, because in many ways, my graduation was not an independent achievement, but rather a collaborative effort between mother and son.
After graduation, I hated being home alone and applying for jobs and sending off approximately 10 resumes a day, and only receiving a few callbacks. It was then that I discovered the WESP website and I promptly called and spoke to the program manager, Jaclyn, who had a tremendous amount of enthusiasm and answered all of my exhaustive questions. I enjoyed the 4 week program, and I especially enjoyed discussing pertinent topics relating to issues surrounding workplace discrimination and how to decide when to disclose to an employer about a disability. I also enjoyed the guest speakers. During the workshop, I applied to a Peer Support Facilitator Position which was advertised on the Charity Village website, and I was offered the position a few weeks after completing the WESP workshop! I was asked to provide three references, but instead I provided four, because I wanted to use the job developer, Shawn Ferguson as a reference because I wanted to provide a reference who could comment on my performance as someone who identifies as having a disability. Shawn was not only able to honestly comment on my participation in the workshop, but to also answer a difficult question posed by my future boss when she asked, "What do you think is Deborah's weakness?" Shawn hesitated and then said the only weakness he could find was a lack of confidence. My future boss believed in me and offered me the position.
So, here I am in my new position and I am so content not only because my team chose me to be one of their Peer Support Facilitators but also because I now have a career instead of a mere job. For the first time in my working life, I no longer qualify for disability social assistance nor do I qualify for subsidized housing because of my income level. I am building up that confidence that stopped me from achieving my academic and employment goals for years, and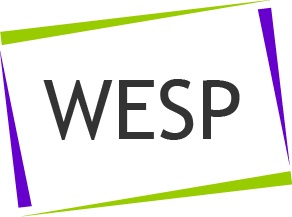 can use my experience to empower the consumer-survivor community.
Thank you WESP!