We would like to welcome CCRW's two most recent Member's:
Randstad
and
Trailblazers Life Choices Inc.
Randstad Canada
is the Canadian leader for staffing, recruitment and HR Services. As the only fully integrated staffing company in the country, they understand the recruitment needs and

demands of employers and job seekers across all levels and industries. Through insightful knowledge of local markets, employment trends and global networks or recruitment experts, they are shaping the Canadian world of work. Thank you Randstad for your commitment to workplace diversity and inclusion.
Trailblazers Life Choices Inc.
is a non-profit organization, based in Winnipeg, Manitoba which supports adults living with disabilities to find meaningful employment. Trailblazers is developing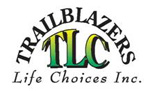 their supported employment services using the
CCRW Skills Training Partnership
resource. Thank you for the work that you do and we look forward to an ongoing partnership.
If you are interested in learning more about the benefits of membership for your business or organization please contact Elizabeth Smith, Manager Employer Consultations and Partnerships at 1 800 664 0925 ext 228 or via email at
esmith@ccrw.org
. Our services include:
• Resources to increase disability awareness
• Strategies for complying with the Customer Service Regulation 429-07 (AODA)
• Accessing qualified job seekers with disabilities
• Job Accommodation Service (JAS)®

Source:
EnAbling Nonprofit Ontario
on 2/9/11
If you need help complying with the AODA standards, contact CCRW Consultations! We offer many different levels of service to match your needs.
How to Count Employees
All full-time, part-time, seasonal and contract employees, regardless of status, must be counted when determining the number of employees an organization has. You do not include volunteers or independent contractors in your count. (However, note that volunteers and independent contractors still require customer service training if they interact with the public or other third parties on your behalf.)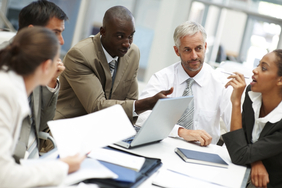 In many organizations, the number of employees can vary throughout the year, or change from one year to the next. Employee size is determined by identifying the organization's peak employee count over the previous twelve month period. If, at any point during that 12 month period, the organization's employee size exceeded 20, then that organization would be required to comply with additional requirements.
Additional Requirements for 20+ employees
• Document your policies, practices and procedures (your plan) in writing.
• Let your customers know how to find your plan.
• Provide the plan upon request.
• File a report with the government.
Your plan should describe how your organization meets the five main compliance requirements, including policies, practices and procedures, service animals and support persons, notice of temporary disruptions, training, and feedback process.
You can create your own plan or use the Template Plan available on the
AccessON portal site
, which you can fill out and save. When completed, the plan can serve as your documentation "master copy" and be made available to the public upon request.
Accessible formatting
The Customer Service Standard does not specify what format your documentation should take. However, if you provide a copy of the plan to a person with a disability, you are required to take the person's disability into account (See What is meant by communication?). Since people with disabilities communicate in a variety of ways, it would be wise to make your plan as accessible as possible.
We recommend keeping the language and the design simple. Make a hard copy and then create a large-print version for people with low vision. Some customers may prefer a digital format, such as PDF, because Adobe Reader has a Text-to-Speech (TTS) tool.
As people have different communication preferences, you may be asked for formats you have not prepared in advance. If this happens, discuss what options the individual has open to them and then come to an agreement on the best format. Your "best practice" here is to respect the individual's abilities and serve your customer as best you can.
Notify the public
The most practical way to notify the public that your plan is available may be through your website or listserv. However, we also recommend posting a sign at reception, or in another conspicuous place, where people are likely to see it when visiting the premises.
Reporting
Organizations with 20 or more employees are also required to file a report with the MCSS that describes how they have met the Customer Service Requirements. The Ministry is building an online reporting tool to streamline the reporting process.
To be notified when the tool is ready,
sign up to their email notification list
. If you are ready to file early, you may do so manually. Send a request to file manually through the same email notification list above and you will receive a form you can fill in and return to the ministry by email, fax or post.
While organizations with 20 or more employees have these additional requirements to fulfill, it basically comes down to documenting what you do, making that information accessible to the public, and filing a report.
The Ministry is also there to help you with any questions or difficulties you may encounter along the way.
AODA Contact Centre: 1(866) 515-2025