Please feel free to share this newsletter with friends and colleagues - spread the word, hire persons with disabilities!


---
PWIP receives CAOT Citation Award!

Congratulations PWIP!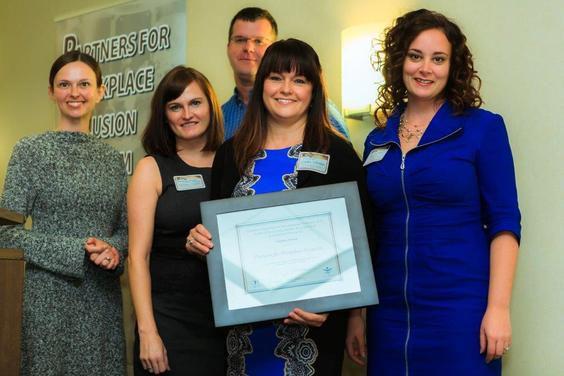 CCRW's Partners for Workplace Inclusion Program (PWIP) was presented with an award during the 9th Annual Business Awards Luncheon held in St. John's, NL on October 22, 2013. The luncheon is an opportunity for PWIP to recognize local businesses who have created inclusive workplaces by hiring persons with disabilities.
The Canadian Association of Occupational Therapists (CAOT) Citation Award is presented in recognition of significant contributions and support to the profession of Occupational Therapy. The purpose of the award is to acknowledge the contribution/accomplishment to the health and well-being of Canadians of an agency, program and/or individual within each province/territory, who is not an occupational therapist (OT).
Melissa Green, OT with Eastern Health, NL, presented PWIP with the Citation Award on behalf of the CAOT and the Newfoundland and Labrador Association of Occupational Therapist.
PWIP is honoured to have received this award.
For more information on PWIP please visit our website http://www.ccrw.org/partners-for-workplace-inclusion-program/
---
Iris Saunders, 1938 - 2014
Respected CCRW Board Member Passes Away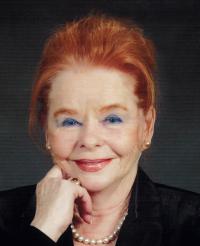 It is with great sadness that we announce the sudden passing of Iris Saunders on Friday, April 4, 2014.

---
NBESS Employer Survey 2014


In an attempt to understand the impact of the New Brunswick Employer Support Service (NBESS) on hiring people with disabilities in the Province of New Brunswick, a survey was completed with employers who have met with NBESS staff during the time period of April 1, 2012 to January 31, 2014. 100 employers were contacted and 33 employers responded to the survey. The following are highlights of findings:
Of the 33 employers who responded to the survey,
49% have hired people with disabilities, an 6% are looking to hire people with disabilities.


Of those employers who hired persons with a disability, four hired more than one person with a disability. In one case were "too many to count".
Of the employers who hired one person with a disability,
75% of those employees have maintained their employment.


Of the employers who hired more than one person with a disability, the retentions rate is unknown.
For more information on the NBESS, please visit our website: www.employersupport.nb.ca
---
PWIP MB - Bill's Success Story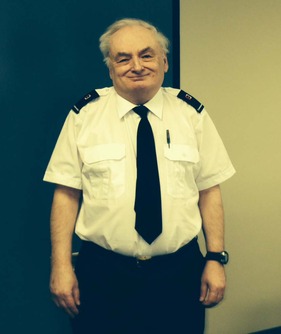 Bill came to the Partners for Workplace Inclusion Program Manitoba (PWIP MB) offices at the beginning of 2013. After working for 28 years as a cleaning/maintenance worker for Canadian airline, Bill began to experience some mental health challenges that would ultimately lead to him leaving his position. Bill was ready to return to work, however, after many years, he needed assistance in navigating the modern labour market.
Bill began to explore his career possibilities and with the help of Opportunities for Employment, he completed 8 levels of Microsoft Office programs nad greatly imporoved his computer ability. PWIP MB staff assisted Bill in disigning a modern resume and cover letter, and also helped him to improve his interview skills.
While further into career exploration, Bill expressed interest in work as a Security Guard. PWIP MB assisted Bill attend Commissionaires, where he graduated with his Manitoba Security Guard License. The Commissionaires were so imporessed with Bill, they hired him immediately after graduation. Bill has been happily working for 5 months!
CCRW wishes Bill the best of luck and we know his friendly attitude will serve him well in his new role!
For more information on PWIP please visit our website http://www.ccrw.org/partners-for-workplace-inclusion-program/
---
Youth the Future Graduations

---
Elsipogtog, NB and St. John's, NL YTF graduations - March 14, 2014

Despite the weather, YTF Elsipgtog participants graduated the 2013- 14 YTF program. Family members, friends, members and professionals of the community were among the attendees of the celebration. YTF staff, in partnership with Elsipogtog Economic Development and some professionals of the community, gave speeches congratulating the participants on their success and highlighted how the community benefited from the success of this YTF Elsipogtog program. Due to the storm, the President & CEO and the YTF Atlantic Region Manager was not able to attend the ceremony, but sent a congratulatory message that was read during the event.

YTF St-John's as held on March 14th, 2014 their 2nd celebratory ceremony for the YTF participants who completed the St-John's 2013-2014 YTF program. Several individuals from the community, YTF staff, family and friends were present to celebrate the accomplishments of each YTF participants. Eleven of the twelve (12) participants received completion certificates for the 2nd intake of the YTF St-John's program. The ceremony was well received and the participant shared their excitement and achieved goals during the program.

For more information on the Youth the Future program, please click here.
---
Making Tax Time Accessible to All Canadians

Some tips from the Canadian Revenue Agency

Canadians with disabilities and those who live with them know that, over a lifetime, the costs of overcoming barriers can really add up. That's why the Canada Revenue Agency offers credits and benefits for Canadians with disabilities to help offset these costs—from childhood through the school years to the workforce to retirement.
If you have a severe and prolonged impairment in physical or mental functions and you are eligible for the
disability tax credit (DTC)
, you may be able to reduce the amount of income tax you pay in a year. Talk to a qualified medical practitioner about the disability tax credit and ask if you may be eligible. You can apply for the DTC by filling out the application, having your disability tax credit form certified by a qualified practitioner, and submitting it to the CRA for approval. You may also be able to transfer any unused parts of this disability amount to another supporting person to reduce his or her federal tax owing.
Do you care for a child with a disability? If your child is under 18 years old and eligible for the DTC, you may be able to reduce the amount of income tax you pay in a year by claiming the disability amount for a dependant. In addition, you can apply for the
child disability benefit
, which is a tax-free, monthly benefit to help families facing these circumstances. You may also be eligible for the
family caregiver amount
of up to $2,040 in calculating certain non-refundable tax credits. Take advantage of the credits and benefits available specifically to help families dealing with disabilities with their expenses throughout the year.
For long-term financial planning, the
registered disability savings plan (RDSP)
helps reduce financial worries for those with a disability and their loved ones. In particular, the RDSP helps parents and others contribute up to $200,000 for the long-term financial security of a person who is eligible for the DTC. To find out more,
go to www.cra.gc.ca/rdsp
.
The purchase and use of supports and support services like talking textbooks, job coaching services, and Braille note taker devices are eligible expenses that you may be able to claim as part of the
disability supports deduction.
These expenses must have been incurred as a result of your being employed or carrying on a business, conducting research based on a grant, or attending an educational institution.
Part of the CRA website is dedicated to persons with disabilities and the specific tax scenarios that may affect them.
Go to www.cra.gc.ca/disability,
where you will find information on how to determine if your impairment may qualify you for the DTC.
The CRA prides itself on making its services accessible to all Canadians. If you are visually impaired, the CRA offers publications and forms in alternative formats—such as Braille, large print, etext, and MP3 audio. If you have a hearing or speech impairment, you can use teletypewriter services by calling 1-800-665-0354. Or, with your written permission, the CRA will speak to an operator-assisted relay service for you or arrange to have a sign language interpreter available at a meeting. Call 1-800-959-8281 for more information.
If you need help filing your income tax and benefit return, have a modest income, and a simple tax situation, contact the Community Volunteer Income Tax Program, which runs volunteer tax clinics across the country. To find a volunteer tax preparation clinic, go to
www.cra.gc.ca/volunteer.
Remember, the deadline to file your individual income tax and benefit return and pay any amount owing is April 30—don't wait!
Don't miss the latest CRA news or tax tips – follow the CRA on Twitter: @CanRevAgency
---
Future of Work Summit 2014

Join CCRW at the Future of Work Summit 2014 in Toronto!

The Conference Board of Canada and The Canadian Council on Rehabilitation and Work invite you to attend the
Future of Work Summit 2014: Developing People and Transforming Organizations for the 21st Century,
taking place on May 12 and 13, 2014 at the Metro Toronto Convention Centre. We are hosting this major two-day event to help companies across Canada gain insights into the hottest trends in business strategy and workforce development, as well as navigate change, and build high performing workplaces for the 21st century.
Register Now!
To register at your exclusive rate of $995, please contact Sarah Jacobs at 613-526-3090 ext. 333 or by email:
jacobs@conferenceboard.ca
and mention that you are a member of The Canadian Council on Rehabilitation and Work.
---
Workplace Wellness and Mental Health 2014

CCRW is pleased to be partnering with the Conference Board of Canada for this event!

Workplace Wellness and Mental Health 2014
, June 10-11, 2014, at the Toronto Marriott Downtown Eaton Centre Hotel, will help you start your organization's wellness initiative or, if you have one already, help you benchmark and improve your program's performance.
Now in its fourth year, this event is quickly becoming the must-attend event for professionals and practitioners from across the country. The 2014 agenda will feature some of Canada's top experts, including:
Loretta M. Brill, Chief Executive Officer, NxKnowledge Corporation
Ellen Brooks, Benefits Specialist, Toromont CAT
Dr. Joe Flanders, Assistant Professor, McGill University Psychology Department and founder and Director, MindSpace
Kimberley Hogan, Vice-President, Human Resources, Christie Digital Systems Canada, Inc.
Jennifer Lee, Project Manager, Work with Us, Mood Disorders Society of Canada
Serafina Morgia, Canadian Health and Productivity Practice Leader, Buck Consultants
Dr. Jordan B. Peterson, Professor, Psychology, University of Toronto
Sue Pridham, President, Tri Fit Inc.
Aaron Sapra, Regional Director, Canada, Global Corporate Challenge
Karla Thorpe, Director, Workplace Health and Wellness Research, The Conference Board of Canada
The experts will provide new. practical ideas to take your work to the next level, and ensure your wellness effort is competitive in the marketplace. Benefit from the innovators' practices, ideas andinsights to optimize wellness and make yours the most engaged and productive workforce in your industry.
Save on registration with our special partner rate!

Register online for this event
and quote rebate code
PRM26
to save $460 off of the total registration fee! You may use this rate for yourself or a colleague, but please note that it is available for non-registered delegates only.
If you have any questions about the event or this special rate, contact Joel Elliott at
elliott@conferenceboard.ca
---