Click to view this email in a browser
UN International Day of Persons with Disabilities


In this Issue:

December 3, 2015
Mayor's Challenge
New agency in the Yukon
Accessing Whitby
Certified for Access proposal
More about CCRW



Please feel free to share this newsletter with friends and colleagues - spread the word,
hire persons with disabilities!



---
UN International Day of Persons with Disabilities

December 3, 2015

---
Mayor's Challenge to Hire Persons with a Disability

"DO THE SMART THING"

Five years after issuing a challenge to his fellow mayors to "Do the Right Thing" when it comes to hiring individuals with a disability, Sarni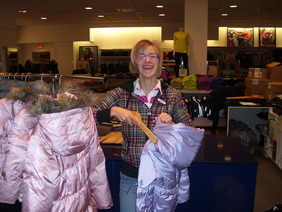 a's Mike Bradley is at it again, delivering the keynote address at "Informing the Roadmap for Work Disability Policy in Canada" conference in Toronto.
Here is the complete story from the Lambton Shield.
---
New Resource for persons with disabilities in the Yukon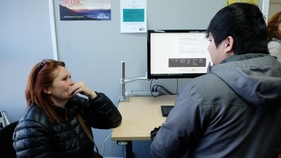 Image Source: 'The Hub' at 203, 204 Black St. in Whitehorse, will offer clients access to computers as well as employment counseling. (Mike Rudyk/CBC)
People living with disabilities in Yukon have a new resource to help them find a job. The Workforce Information Networking Hub opened Thursday in Whitehorse, thanks to funding from the federal government.

"The Hub" will provide services such as employment counseling, help with job searches, and resume and interview preparation. It will also provide access to computers, copiers and fax machines.

The complete article can be found at CBC.CA/NEWS
---
First Whitby, Ontario - then the world!!!

Do you want to stand out in a crowd? Do you want to increase revenue? Do you want to attract visitors from all over the world?

The Accessing Whitby project is being run in partnership with the Ontario Government's Accessibility Directorate and Abilities Centre. The goal is to provide local businesses with the opportunity to learn about how they can become more accessible. Our coaching sessions and website will showcase how small changes can be profitable to you and your business, while meeting the needs of people with disabilities.

www.accessingwhitby.com
---
Certified for Access

Help Develop Ontario's Accessibility Certification Program


In June 2015, the Ontario Government committed to exploring accessibility certification.
Certified for Access
is a consultation process independently led by Deloitte on behalf of the Ontario Government. It will bring together a diverse range of participants from across Ontario to develop a made-in-Ontario business certification model that would be delivered outside of government.
CertifiedforAccess.ca
hosts the online engagement intended to provide an opportunity for all members of the public, persons with disabilities and business to voice their views on the issues being discussed in an open and transparent forum. Feedback and ideas from all corners of our communities will be essential to creating an Ontario that is accessible to all.
Participate Today!
---
More About CCRW

CCRW offers employment programs for persons with disabilities in 20 cities across Canada. We also offer a Job Accommodation Service to employers for their employees with disabilities. For more information on each program please go to our Programs and Services page or contact each program by email below:
---
Call for Article Submissions!


.


If you have something that would be of interest to our readers, we would be happy to consider it for a future issues of Abilities & Enterprise, please contact

Monica at

info@ccrw.org


---
If you no longer wish to receive these emails, please reply to this message with "Unsubscribe" in the subject line or simply click on the following link: Unsubscribe
CCRW
One Yonge Street
Suite 1202
Toronto, Ontario M5E 1E5
CA


Read the VerticalResponse marketing policy.