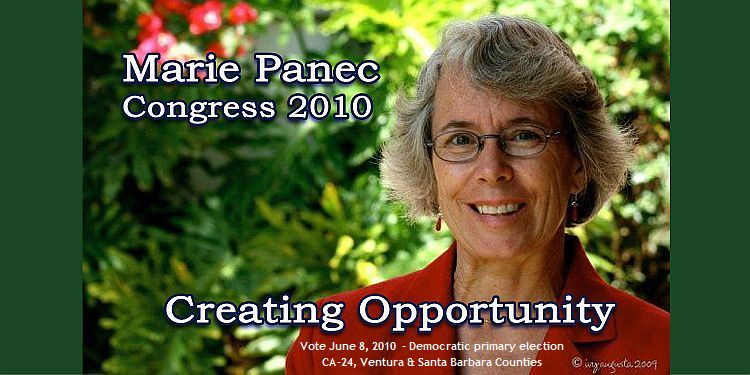 Greetings!
National Women's Political Caucus Endorses Marie for Congress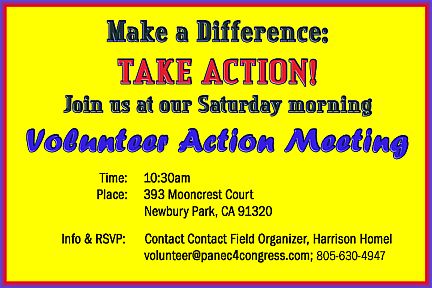 The momentum behind Marie's campaign is really building. Yesterday, Marie was endorsed by the National Women's Political Caucus!

Clare Giesen, Executive Director of NWPC, said, "NWPC gladly endorses Marie Panec for Congress. Marie brings a strong resume' of governance experience and qualifications. We're impressed by Marie's powerful work ethic and commitment to common-sense problem solving. What an asset Marie Panec will be for her district and the country in Congress."

"Marie Panec is courageous, compassionate and qualified, with a deep, abiding commitment to creating opportunity - whether it is for meaningful work (with equal pay), restoring world-class public education, or, environmental sustainability," said Lulu Florez, President of NWPC.

The National Women's Political Caucus is a multipartisan, multicultural grassroots organization dedicated to increasing women's participation in the political field and creating a political power base designed to achieve equality for all women. The NWPC strives to break the glass ceiling, which restricts a woman's ability to climb the political ladder, one crack at a time.
Marie said, "I am proud to be endorsed by the National Women's Political Caucus. One of my motivations to run is the severe shortage of women in Congress and the lack of women's perspective on the serious issues of our day. It is especially pertinent in our district, which has had such an uncommunicative, less than active, incumbent for the past 23 years. I thank NWPC for their confidence in our campaign."

The CA 24 Democratic primary election is June 8, 2010. For more information go to:www.panec4congress.com

Marie to Debate Tonight in Ventura
Marie will appear at The Democratic Club of Ventura debate on Thursday, April 22. Come out and support her. It is free to the public and snacks will be served.

Time: 6:30 pm.
Place: Topping Room at Ventura's Foster Library
651 W. Main Street, Ventura, CA

The debate will be moderated by David Maron, a member of the League of Women Voters and a frequent moderator of political forums and debates in the county.

RSVP for House Party/Meet & Greet events: (805) 498-5430 or paul.kobrin@verizon.net
Thanks for all that you do!





Marie Panec
Democrat for Congress, CD 24

Paid for by the Committee to Elect Marie Panec - FEC# C00466136