On Target eNews comes to you once a month with updates on our clients, our organization, and our work. We also publish a full newsletter three times a year.
---
Shop for a great cause

Please plan to visit one of the twelve Five Below stores in North Carolina during the last nine days of October. Take a flyer and Five Below will donate 10% of your purchase to Disability Rights NC.
The fundraiser dates are October 23-31, which includes two full weekends through Halloween. Everything in the store is $5 or less, and the store's offerings include sports, tech, crafts, and party items. You'll find the flyer and more information on our website.
---
Halloween reminder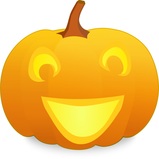 Please be thoughtful about your Halloween costumes, and avoid those that stereotype or stigmatize people with disabilities. Let's keep it a fun day for everyone!
---
Self-advocacy resources
If you think your rights or those of a loved one have been violated because of a disability, be sure to check out our website. We may have a fact sheet on the issue that concerns you.
Look under self-advocacy resources for fact sheets covering education, employment, Medicaid, and many other areas. They will inform you of your rights and help you navigate the process of advocating for yourself.
---

Find audio recordings of our newsletters at TRRS,
Triangle Radio Reading Service
.
---
Connect with Us
We are a 501(c)(3) nonprofit organization.
Medicaid reorganization
The General Assembly passed a measure that will start the state on its way toward a managed care system for all of Medicaid. It was signed into law on September 23.
The legislation sets up the basic framework and infrastructure to move the state's Medicaid program from fee-for-service to a managed care model. Under the new system, the state will stop reimbursing providers for each service or procedure and will start providing an upfront payment to managed care entities for each Medicaid patient they enroll. Those entities will include three private insurers, each operating statewide, and up to ten "provider led entities," which will be regional doctor and hospital systems.
The new system of payment will reward cost containment rather than the provision of more services, so developing rules that assure access to quality care will be a crucial part of implementation.
---
Same Day still okay -- Vote!
You may be aware of the legal wrangling over o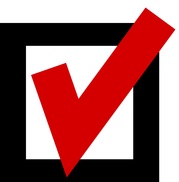 ur state's voting laws. While changes may be coming, Same Day Registration is still allowed during Early Voting. You must provide one of the following:
NC driver's license
other government photo ID
utility bill, bank statement, or payroll stub with your name and address
student photo ID with a school document that shows the student's address
any document from any government agency with the voter's name and current address
Out-of-precinct voting is still allowed on Election Day.
These rules are in effect at least until a ruling comes in a pending legal case that challenges a new voting law.
And remember that municipal elections are taking place tomorrow (October 6). Don't forget to vote!
---
DOJ issues technical assistance on testing accommodations
On September 8, the U.S. Department of Justice issued technical assistance on testing accommodations, designed to ensure that entities that administer standardized tests comply with the Americans with Disabilities Act.
Test-takers have complained to the DOJ about burdensome demands for documentation of disabilities and slow responses to requests for accommodation. The technical assistance clarifies what kind of documentation is acceptable, noting that proof of a past accommodation is generally sufficient.
The technical assistance document also warns against "flagging," the practice of indicating on the score report that the test-taker received an accommodation. A judge recently upheld a decision finding that flagging violates anti-discrimination laws.
---
Modest progress for prison mental health in NC budget
The state budget funds prison mental health reform at $12 million over the next two years, half the level requested by Governor McCrory and prison officials.
In 2009, an inmate with mental disabilities was injured when he set a fire in his cell, where he had been held in solitary confinement for over 500 days. Since then, Disability Rights NC has monitored prison conditions and advocated for major reform of mental health policies and practices.
In 2014, Michael Kerr, a prisoner who had had an acute mental breakdown, died of dehydration after being left handcuffed in a segregation cell for days. Commissioner of Adult Correction and Juvenile Justice David Guice joined the Governor in asking for $24 million in funding for improved screening and assessment services, more medical oversight, therapeutic programming, and staff to fill open mental health positions system-wide.
Lawmakers provided only half that level of funding and neglected to include provisions for better screening to identify inmates who need treatment as they enter the system.
Disability Rights NC will continue to advocate for robust reform of mental health service systems and policies for the protection of all people with mental illness, including prisoners.