Happy Holidays!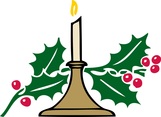 Disability Rights NC wishes you peace and joy during this holiday season.
---
Lack of services can lead to unnecessary guardianships
Petitioning for guardianship is one of the most significant legal actions that can be taken against a person, because they lose the right to make basic life decisions. But inadequate community-based services for people with disabilities makes guardianship more common.
As Corye Dunn, policy director with Disability Rights NC, told WUNC, "There is a misguided belief that guardianship is going to somehow get [people with disabilities] services that don't exist."
Thus a tool that caregivers once used primarily to help them make decisions for their elders is now being used for younger adults with mental illness or with intellectual or developmental disabilities, who need support earlier in life, but do not necessarily need a guardian.

Read the story and listen to the podcast.
---
Get policy updates by email
For disability rights advocates interested in a more in-depth view of policy issues in North Carolina, our policy staff have designed a periodic email for Policy Updates.
This email will focus exclusively on legislative and government agency issues that impact people with disabilities.
Our monthly eNews will continue to focus on the work of our entire agency and stories about the clients we serve.
Sign-up for Policy Update emails
---
It's Giving Tuesday
Giving Tuesday is a day dedicated to giving back. It's the day when individuals, families, and businesses around the world come together for one common purpose -- to celebrate generosity and to give.
Show your support for the work of Disability Rights North Carolina by giving a donation today.
All donations are tax-deductible.
---
Support us simply by shopping online
Did you know that a portion of your online purchases can be donated to Disability Rights North Carolina simply by linking to your favorite online retailers through GoodShop?
Plus, GoodShop offers exclusive discounts for retailers such as Sears, Kohl's, LL Bean, Walmart, Old Navy, Crate and Barrel, and hundreds more!
---

Find audio recordings of our newsletters at TRRS,
Triangle Radio Reading Service
.
---
On Target eNews comes to you once a month with updates on our clients, our organization, and our work. We also publish a full newsletter three times a year.
---
Connect with Us
We are a 501(c)(3) nonprofit organization.
James' story: claiming his rights and coming home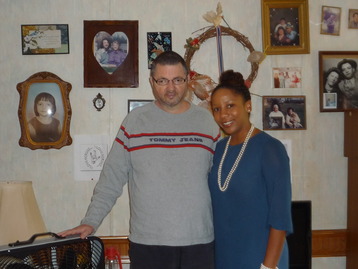 James, left, and Tabitha Bryant,
attorney with Disability Rights NC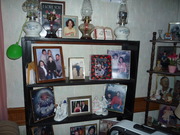 Tabitha Bryant and Lisa Graftstein, attorneys at Disability Rights NC, first met James on a monitoring visit to Broughton Hospital in 2015.
James, who is deaf, had been institutionalized for nine months. His treatment team said he was ready for discharge, and he wanted to go home.
James has lived in the small town of Vale, NC since he was born in 1965 and, for the past 19 years, he has lived in a mobile home on his family's property. He cherishes his privacy and the nearness to his family, and has hung a large collection of family photos among the decorative items in his home. He loves to draw and he loves to cook, his favorite dish being liver mush.
James' treatment team recommended he be discharged to a group home in Asheville, over an hour away from his hometown. James' objected to this plan, so our attorneys investigated and found that the treatment team was misinformed about the condition of James' home and his ability to live in the community. They advocated for an inspection of his property, and connected him to the Transitions to Community Living Initiative, which arranges for services and supports that allow people with disabilities to live in their communities rather than institutions. James was discharged to his home in July 2015.
In the hospital, he felt like a "zombie," walking around in a stupor. "I felt like I was going to die sometimes," he said of that time. "It was awful."
James' family was excited about his return, and he enjoys being close to them again. He enrolled in a Psychosocial Rehabilitation Program that meets four days a week, and is looking forward to balancing his private time at home with his social interaction in the program.
James wants to work to support his independence. One day, he would like to move to a bigger city, where he could meet others who know American Sign Language. But if he does leave his hometown, this time it will be on his own terms.

---
PAIMI Advisory Council guides advocacy for people with mental illness
Disability Rights NC is responsible for protecting people with mental illness in our state from abuse, neglect and discrimination. This obligation arises from our designation as the official protection and advocacy system for the state; we are mandated and funded by the federal government to enforce the Americans with Disabilities Act and other laws and regulations that protect the rights of people with disabilities.
The Protection and Advocacy for Individuals with Mental Illness (PAIMI) Act of 1986 requires that we form an advisory council of citizens who are affected by mental illness, either directly or as family members, to guide us in focusing our work in this area and to help us develop targets.
The PAIMI Advisory Council (PAC) must include at least one attorney, one mental health professional, and one member of the general public knowledgeable about mental health issues. Our PAC has had a crucial role in the direction of our work, including our complaint to the U.S. Department of Justice (DOJ) in 2010 that resulted in a settlement in 2012. The settlement requires the State of North Carolina to provide services that allow people with mental health to live in the most integrated settings appropriate to their needs, as mandated by the Americans with Disabilities Act.
The PAC meets every quarter. It continues to offer guidance as we advocate for full implementation of the DOJ settlement agreement, and helps formulate priorities in other areas as well. Those target areas currently include getting necessary services for children and adolescents with complex mental health needs, and getting appropriate treatment for people with mental illness in jails and prisons.
PAC meetings are open to the public. The dates, times, and locations of the quarterly meetings are posted on the home page of our website.
PAIMI Advisory Council 2015
Pat McGinnis, Chair (Marion)
Sam Bowman Fuhrmann, Vice-Chair (Mount Airy)
Pam Jarrett, Secretary (Candler)
Robert Carey, Treasurer (Burnsville)
Bradley Biggerstaff (Durham)
Kathrine Boeck (Tarboro)
Carol Cannon (Greenville)
Rick Davis (Raleigh)
Kenya Howard (Raleigh)
Damie Jackson-Diop (Greensboro)
Gaile Osborne (Swannanoa)
Jennifer Overfield (Wilmington)
Marcia Roth (Pittsboro)
Sheila Wall-Hill (Charlotte)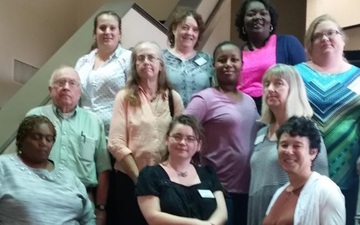 PAIMI Advisory Council members pictured:
front row, L to R: Sheila Wall-Hill,
Katherine Boeck, and Marcia Roth.
middle row, L to R: Bob Carey, Carol Cannon,
Damie Jackson-Diop, and Pat McGinnis.
top row, L to R: Jennifer Overfield, Pam Jarrett,
Kenya Howard, and Gaile Osborne.