Keynote Speaker announced for the 2016 Disability Advocacy Conference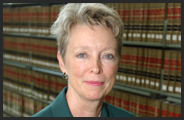 The keynote speaker for the Disability Advocacy Conference scheduled for April 20, 2016 will be The Honorable Kristin Booth Glen. Judge Glen will share her thoughts on how the disability rights movement has helped transform society's view of incapacity and how the law should respond to a paradigm shift from guardianship to supported decision-making. She is dean emerita of the CUNY School of Law.
Judge Glen served as a judge on a number of New York courts and retired in 2012 from her position as a judge on the New York County Surrogate's Court. Her final decision as a judge captured the attention of the autism and special needs communities when she proposed that banks and special needs trustees should take proactive steps to determine the needs of people with disabilities and to spend trust money to improve their beneficiaries' lives. It is not enough to simply invest the trust assets; the trustee has a legal responsibility to visit the person with a disability, inquire about his condition, and apply trust income to improve his life.
Registration for the 2016 Disability Advocacy Conference will open in December. In addition to the keynote speaker, the staff of Disability Rights NC will offer a number of breakout sessions on topics such as disability law updates, Medicaid law and appeals, alternatives to guardianship, special education, resources for people with disabilities, employment, and voting rights. And the popular networking lunch tables will return this year.
---
Self-Help Credit Union now offering Assistive Technology loans
A North Carolina community development lender has developed a loan program for people with disabilities that is designed to help them acquire devices that improve their quality of life.
Self-Help Credit Union, headquartered in Durham and operating 19 branches throughout the state, announced the loan program this summer. People with disabilities and their family members may apply for the Assistive Technology (AT) loans. They can be used to purchase items such as communication devices, hearing aids, personal equipment, home modification ramps, vehicle upfits, and vehicle modifications.
Mercedes Restucha-Klem, a member of the staff at Disability Rights NC, served on the advisory board as Self-Help was developing the loan program.

Pictured: A CCTV (closed circuit television) device magnifies documents to provide detail for people who are vision impaired. Photo unaltered by cobalt123. CC by NC-2.0.

---
Two law fellows join our staff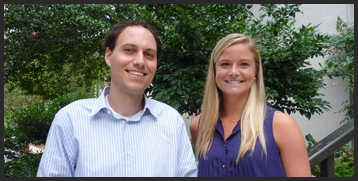 As a supervisor in a day program for people with disabilities, Chris Hodgson grew frustrated with the systemic challenges faced by the people with whom he worked. Many wanted to live more independently and work competitively, but their options were often too limited.
"I got tired of bumping my head against solutions that just weren't there," said Chris. So he headed to law school and interned with Disability Rights NC during the summer before his third year. Now Chris has returned for a two-year fellowship. His project will focus on overcoming systemic challenges to competitive work – with competitive pay – for people in sheltered workshops.
A native of Chapel Hill, Lucy Ireland shares Chris' frustration and commitment to making a difference. Growing up with a younger brother with autism and seeing the challenges faced by him and the community around their family, she decided early on to study the law.
"I think legal advocacy is one of the most important ways to effect real change in this area," said Lucy, who will also spend a two-year fellowship with us. She will work with the education team to protect the right to appropriate services for students with disabilities.
Both Chris and Lucy earned degrees from the University of North Carolina School of Law. We welcome their passion and commitment for improving opportunities for people with disabilities to be fully included in the community.
---

Find audio recordings of our newsletters at
Triangle Radio Reading Service
(TRRS).