Images not showing up? Click to view this email in a browser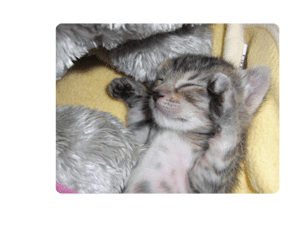 Aloha, Friends!

Animal CARE Foundation Newsletter - We're Back!
Aloha friends! From our ACF family to yours, we want to say Happy Belated New Year, Happy Spring, and more importantly, let you know that our newsletter is BACK! We missed a few editions, so we have lots to tell you. We continue to ask for your help in spreading the word about our animals looking for homes and our adoptions programming. When you refer a family to us for adoption and the adoption is finalized and your name is mentioned, we will give $10 worth of services or products at our clinic or cash - your choice - as our way of saying Thank You!
In this edition:
From Doc
Working together with community members and families, we can help more animals with less resources. But, we know that we need assistance and for those leaving animals behind, you need to be involved.

20 to 40 people call us daily to take their animals for a variety of reasons, most, frankly, due to poor planning on their part. The most common reason is moving without having made arrangements for their animal(s). And people always seem genuinely surprised ( and frequently hostile ) when we require them to take some responsibility for their actions/animals.

Don't get me wrong, I know it's difficult to move here in Hawaii with animals. I have lived here since 1990 and have moved 7 times into both rental properties and home ownership. The market, especially the rental side, is incredibly hostile to animals. But, having said that, I have always been able to find housing even with a low budget for rent that would allow my animals. It just took a little longer and a little more work and maybe wasn't exactly what I wanted.

Having said that, ACF does offer programming or recommendations for those who choose to have someone else rehome their animals. But there is a cost, as with anything else, especially for nonemergency situations. If your house burns down and takes everything you own with it, we get that you need some help getting through the middle until you can get back on your feet and we can offer assistance through our rescue boarding programming. There is a cost, but it's minimal, far less than the cost of actually feeding and housing the animal daily. If you happen to find an animal on the road, also, there are subsidized options for assistance given space accommodations and we will do what we can to make room because we know you didn't plan to wake up and find an animal when you went to the beach today….

We even have programming for those who just don't want to deal with rehoming their animals (given space availability) but understand this is a convenience issue for you, the guardian and something we do charge more for and which is lower in priority than emergency placements. You may have to wait.

Why do we charge? The obvious applies: we have to not only feed and house these kids properly, but we also make absolutely sure that their medical needs are current along with providing needed behavioral training and counseling for the animal and adoptive families. This allows for the absolute best chance for a seamless, positive placement of an animal into a new home. We also advertise and promote these kids and, frankly, advertisers give us NO BREAKS. But, it's worth it because many people who are thinking about becoming adoptive parents, really don't solidify the thought until they see that one specific fuzzy face that just pulls their heart strings. We have to put the kids out there or we are just housing them and then they just get stuck and they don't deserve that.

For those who just haven't thought things through and are willing to rehome their own animal or resolve their issue so that they can keep the animal in the family ( which is optimal for reducing the animals' stress in this), we offer advice and assistance at no charge. We have learned a lot over the years and one of those things learned is that, unless there is blatant abuse, an animal is always better off with his original family or with the family involved in the rehoming process if necessary. We can make this process easier with advice. Win – win for everyone.

It's also an education point. Sometime in the last 100 years of the so called "humane" society system, the public was taught to leave animals and move on with their lives. As a result, that system kills over 75% of its animal intake nationwide. Local statistics are even worse with a death rate over 85% of intake. Clearly, it's not in the animals' best interests to just allow you to leave the animal and move on. But with your commitment to helping find your animal a safe, loving new environment or by giving you some time to correct your situation with subsidized assistance and housing, the options and the outcomes for the animals are much better can be done and this is being noted in the newer, no kill oriented organizations.

So, you may have to wait, you may need to plan and you likely will have to offset costs in one of our programs, but you will have the guarantee that this animal will be cared for until adopted out instead of being killed because (s)he is "number 50" and there's only room for 49…..


Upcoming Events
Pet Expo, May 12-13
| | |
| --- | --- |
| | Mark your calendars for Pet Expo at the Neal Blaisdell Exhibition Hall May 12 and 13. This is a huge pet friendly event attended by thousands and where you can find vendors of all kinds. Please stop by and visit our booth or consider volunteering with animal transport, at the booth, and with set-up/take down. To make this a continued success, we need people like you to help. Please e-mail acfanimals@gmail.com for more information. |

34th Oahu Charity Walk, May 19, 2012
| | |
| --- | --- |
| | Lace up your walking shoes and join us for the 34th Annual Visitor Industry Charity Walk through Waikiki. All funds raised are distributed throughout the state to a variety of charities. Last year, ACF was a recipient of one of these generous awards for the continuation of our low-cost spay/neuter program. Donation and sponsor forms can be picked up in our office if you wat to join our walking team or here at www.charitywalkhawaii.org. |
Hawaii Kai Dog Walk, June 3
June 3, 2012 is the 8th annual Hawaii Kai Dog Walk. Just down the street from us, this is a great way to let the local community know more about what we do and that we are a no-kill facility. Set-up is early for this event, but you will enjoy a great tan and is only a few hours of your time. If you can help at our booth, let us know.
Recap of Recent Events
In case you missed it, just for a short recap of our recent events.
Barktober Fest
, held in conjunction with Cocojor Hawaii (
www.cocojor.com
), was held just in time for Halloween. Don't ever think that costumes are just for humans. We saw some great outfits, raised some funds, and most importantly shared with the community the importance of no-kill rescue and intervention centers.

Home for the
Holidays at Windward Mall
was a chance for us to provide the mall patrons some holiday entertainment by Mehetia Productions (
www.mehetiaproductions.com
), the kids some great face painting, and to introduce everyone to what we do. Plus, some of our lucky animals enjoyed an afternoon of fun, tail wags, and lots of pets, making for a great time to take a nap on the ride home.

2011 Oahu Charity Walk
(
www.hhla.affiniscape.com
)
ACF was recently awarded a $2,500 grant for our spay/neuter programming sponsored by Hawaii Hotel and Lodging Association. Thank you to those who donated money or walked in the event. A donation of this magnitude is of tremendous help in spay/neutering and microchipping Hawaii's abandoned and homeless animals, as well as those that reside in low-income households.
Donations
In considering your budget for the coming months, please think about making a donation to help our animals, and for those that may visit us in the coming days. Everyday, we are overwhelmed with requests to assist in the housing of animals or those that are in need of care.

From now until December 2012, a donor has pledged to match each dollar with $2 of his own. This is not for a special program or event, but helps us with core budgeting. For every $20, ACF actually gets $60. The donor is willing to match up to $50K, that is $150k! That's huge! So please consider donating and mark each donation with "matching donor" so it can be applied and THANKS in advance. You can donate here http://www.acfanimals.org/how-to-help/donate/.

Donations of "Consumable" Items
At our ACF, we are always accepting—and actually depend on—donations of new or gently used "consumable" items such as bath towels, washcloths, sheets, blankets, leashes, collars, dog chew toys, plush animals, and cat playthings. We go through towels, sheets, and stuffed animals (dogs love 'em, but they don't last long) like you wouldn't believe, so any of those items are especially helpful.

We can also make good use of small, clean plastic bags for doggie doo, and bundles of old newspapers for litterboxes. Please make sure the plastic bags don't have holes in them! Not a funny trick! ;)

Featured Adoptables
Guinness

is a 2 year old Pit Bull, abandoned at HHS. He is a very strong boy and deserves to be in a space that suits his size and his need to run and be around a strict family. He would do best in a single dog household, and we will work with any family that is interested in him. Like to go to the beach, hiking, or running, consider adopting a new partner to accompany you.



Saburo

is waiting to meet you! Please open your heart and home to this senior guy looking to be surrounded by love and a new family. He would do best in a single dog household and was abandoned at HHS. He is a big clumsy guy who would enjoy long naps on the couch and taking short walks out in the sun.

Cats




There are currently over 50 cats in our care of all ages, with the youngest at about 8 or 9 months. We have cats of all kinds and there is surely the perfect cat for you and your family. Each of our cats has his/her own unique story and personality.



Reina -- If you're on a search for that forever companion, don't forget about Reina! This 3 1/2yr old female Siamese is super cute and smart. She likes attention and will ask for it with her unique meow :)


Complete adoption profiles for many of our adoptables are up on Petfinder.com. Petfinder has a maximum of three photos per animal, and aside from that they're quite small, so the better photos usually end up in our "Adoptables" collection on Flickr. We're adding more and updating all the time, trying hard to keep up with the constant barrage of new intakes. (This is an all-volunteer effort and help is always needed. Inquire by email.)

'Course, there's no substitute for coming to meet these kids and spending time with them, and we know that. Stop by our Hawaiʻi Kai adoptions center and ask the staff who their favorites are.


The Adopted
We want to thank the families who have opened their hearts and their homes to many of our rescued animals. The list is quite long of our recent adoptions, but here are just a few: Johnny and Sadie, Choo Choo, brothers Brownie and Paco, Tasha, Evander, Tiana, Beyonce, Tom, Mr. Kat, Jema, Ronald, Hermit, and so many more!

Ajax

, hit by a car on the North Shore, abandoned, and left in severe pain, he is now up and running and living out his puppyhood in a loving home. Learning to get around on his three legs, this will not stand in his way. He is a model of courage, bravery, and has a heart of gold. His story is truly an inspirational one and a true example of the work that we do on a daily basis.
In Foster Care
Loke

is now in a permanent foster home, enjoying his new doggy friend, sunning himself on his back deck, and running after chickens in the yard. If anyone deserves the best life possible, it is our boy Loke!


Angel is a Black Lab estimated to be between 8-10 years old. Abandoned at the Humane Society, she came in with a high fever, very weak, and unable to move. Neglected, she was most likely suffering from Meningitis. A few weeks of medicine and TLC, this girl is starting to get back on her feet again. Not able to fully walk normal, she is getting there and has come a long way. To help her heal even more, she is currently in a comfortable foster home environment but would love to be adopted into a permanetnt home. If you want a faithful friend, she is surely the one.
2011 Adoptions Summary Report
For those of you who like numbers and statistics, we thought we would share our 2011 successful adoptions and placements with you. Just a note about this first though, as we get many questions as to why we go through the process that we do. Never do we let an animal just go out the door on the day of inquiry. At ACF, we work to do our best to match our animals with good homes and to make the new families understand the responsibilities that go along with brining home a new animal child. We will be honest with you, not everyone is approved. All applicants are required to complete an extensive application and interview process, sometimes with a home visit as well. There is usually a waiting period of at least one week before you will hear from us. This is our way of gauging true interest and to be sure that all vaccines, as well as spay/neuter/microchip are completed. There is no fee for our adoptions, but you may make a donation if you wish.

As of December 1, there have been 58 adoptions, including those of dogs, cats, puppies, kittens, and two rabbits. There were an estimated 97 applications that came our way in 2011. Add to that 11 events, almost one a month, and you can see that not only are we busy inside the center and hospital, but out educating in the community as well. Not bad for a small, non-profit like us!
Got ideas for stories? Send 'em to newsletter@acfanimals.org. Better yet, write the copy for us: become a guest columnist on our syndicated World Wide Web news outlet. Positions available, apply within. Don't forget that our Facebook wall is also a great place to get the word out to our hordes of faithful followers.
Support ACF with Your Online Shopping Habit!

Show your support for The Animal CARE Foundation by signing up for an ACF Capital One Credit Card! All custom cards feature our own Foundation animal friends on them, and our organization receives a donation with every swipe!




ACF's fearless mascot: Loke. He's adoptable, too!




Your Donations Help Us Do What We Do

Monetary donations are greatly appreciated and can be made securely

at our web site

or at our Hawaiʻi Kai office, if you happen to be in the neighborhood. Feeling extra generous? Have a look at our

Amazon.com wishlist

and go nuts!

Help Us Help Them: Volunteer or Sponsor!

We are always in need of dedicated individuals to assist with events and/or lend a hand at our facility in Hawaiʻi Kai. It can be a tough job, but hardly thankless. Our small and very busy staff (and the animals!) always appreciate the efforts of our all-star volunteers.


Oh, and did you know you can sponsor an animal, as an alternative to adopting or fostering? For only $35 a month? Betcha didn't consider that. It goes without saying, this helps the Foundation make ends meet, and also places a hold on adoption inquiries for that animal until we hear from you!



Luckily, there's more information on our web site:





Visit:

acfanimals.org/volunteer
or: acfanimals.org/sponsor

Catch Us on Cable Access OC 16's The Pet Hui Show

Don't forget to tune in to Oceanic Cable channel OC 16 for The Pet Hui on Sundays at 8:30 pm. Our Dr. De Giacomo is frequently featured giving fantastic health tips for your furry family members!



Watch the Latest Pet Hui Episode on YouTube:

An iPad game for cats! Plus, Soft Paws - an alternative to declawing. (Adoptable ACF cat Jordan plays the willing volunteer.)

If you don't catch an episode on the television, we'll be re-posting the most recent shows featuring Doc or the ACF animals on our Facebook page... and you can always visit the Pet Hui YouTube channel to see them all.