Slow Down For Uncertainty Ahead

Most of us have a bucket list with goals to blissfully cross things off. Great Barrier Reef –
check
. Nile River Cruise –
check
. Everest Base camp –
check
. However, at some point travel for me became much more than a checklist; it became a way to grow my skills.
This happened when I slowed down to live and volunteer in other countries.
Though traveling the world seems glamorous, it's actually hard to move around constantly, not to mention expensive. I've now learned to treat my travels differently from how I treated my work life. It's not a race - no one wins if you finish first - and no one gives you a raise for visiting more countries than anyone else.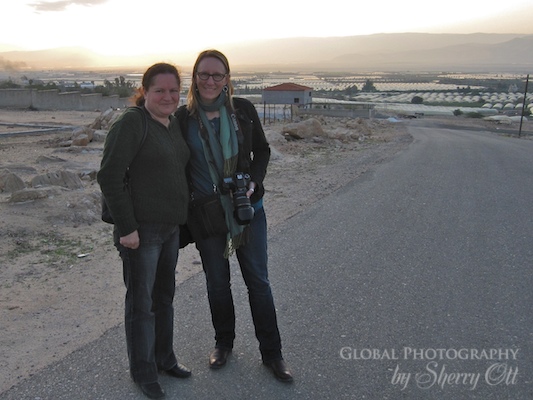 I also value meeting people over going to tourist sites, and by living like a local, I can actually immerse myself better into a culture. This is one of the added benefits of international volunteering.
During all my travels, the most memorable places have been when I've stopped for a month to volunteer.
These are the people and destinations that have been firmly implanted into my heart; the places and people I yearn to go back to. These places are also memorable to me because I struggled the most in these cultures; trying to fit in and understand the day-to-day life.
I've never met a person who didn't grow and develop some sort of skills while volunteering. It might be soft skills, like flexibility and tolerance, or it may be more tangible like leading teams or developing presentation skills.
But most of all, it makes you deal with and accept uncertainty; and that's a life-skill which everyone could use improvement.
Not once has a volunteering experience been what I expected it to be. I've always arrived and then had to deal with re-setting my expectations and training my mind & body to accept the unknown.
I've spent the last 1-½ months doing the Conversation Corps program in the Middle East with GeoVisions; I live with a local family under their roof, abiding by their rules and culture. I've been exposed to people, places, and ideas I never would have been exposed to if I had been a tourist. They learn from me and I learn from them. I am uncertain as to what each day holds as I am not necessarily in control - their culture and norms are in control.
Yet even as difficult as cultural adaptation can be, it's been a stimulating and rewarding experience.
As you make your travel dreams a reality, consider putting yourself in a low gear and coasting for a time, soaking up every delicious, uncertain, cultural moment. Consider adding international volunteering to your travel bucket list.


Sherry Ott

Co-Founder - Briefcase to Backpack and Meet, Plan, Go!
Catch up on Sherry's experiences in the Middle East through our
Volunteer Chronicles
.
Teaching Traveling Night in Boston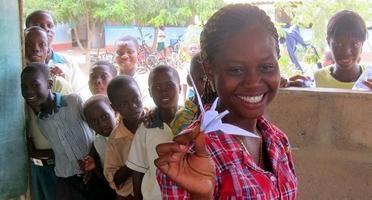 "Why should we care if teachers follow their travel dreams or not? Here's one reason: if we teachers are telling students they can and should follow their dreams… shouldn't WE do what it takes to follow our own travel dreams as well?"
Wise words from our MPG Boston Host Lillie Marshall
, who will be
hosting a night of travel inspiration
for teachers and those who have dreams of teaching abroad.
During this event, you can connect with aspiring and expert Teacher-Travelers as well as representatives from Teacher-Travel organizations. All types of Teacher-Travel will be discussed - from short-term to long term and educational to "non-educational." You can also learn secrets of cheap travel from a diverse, interactive panel and speakers will discuss balancing travel with raising kids, dealing with a small bank account, and having no time.
Teaching abroad is also a great way to slow down during your travels and connect with the local community and culture. So be sure to check out this free event.
Teaching Traveling Night
Thursday, March 31 - 6:30pm
See EventBrite for details and to RSVP
Meet, Plan,

Go!

Event Updates
We are still accepting applications for our
Kick Ass Host program
through the end of February, so it's not too late to join our growing list of hosting cities this year.

And we've already had some great feedback from attendees who attended last year's event and are now planning their own career breaks.
Some are even on the road now, like Katy from Chicago:
"There is so much in the world that is just sitting there waiting to be explored. The Meet, Plan,
Go!
event on September 14 helped me to see that there's no better time than NOW to start! I was amazed at all the people that have already done this and it was so helpful to see that this idea I had to leave my job and travel was not a crazy idea. I loved hearing from all the panelists about their stories and it inspired me to start mine. The decision that I made to leave my job was a hard one, but it was also the best decision that I've ever made. I'm having a blast and am so grateful that I have the opportunity to do this! Afterall, I'll have the rest of my life to work and make money."
Register your career break with us today and help inspire more people to fulfill their travel dreams.
Over on Briefcase to Backpack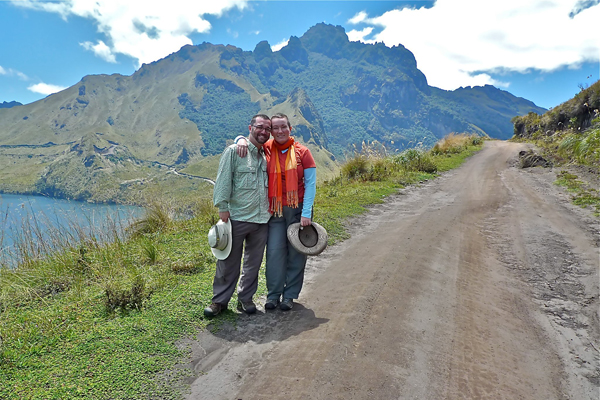 Family Ties
Sherry Ott gets more in-depth with her experiences being a member of an extended Jordanian family.
Sorting Through Travel Information Overload
In January of 2012, Jannell Howell will set off on a year-long journey around the world. She shares how Basic Training has helped her with her plans.
On the Road with Warren & Betsy Talbot
With four months under their [shrinking] belts, we check in with Warren & Betsy Talbot to see how they are adjusting to life on the road.
And finally - did you know it was recently Sherry Ott's birthday?
See what she wished for and learn how you can help fulfill her dreams of participating in the charitable Mongol Rally.