---
Travel Information Overload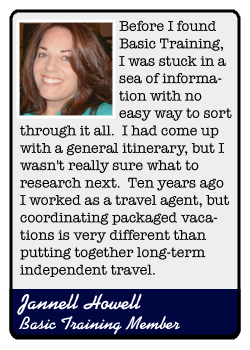 Today we are fortunate to have a wide-range of choices to get information – whether it's news, entertainment, sports, education, or personal. And chances are you have your go-to sources that you always turn to – from newspaper and news channel to website and phone app.
With so many choices it's necessary to filter out all of the noise, otherwise we face information overload, which can be very overwhelming.
When it comes to travel planning, you probably also have your go-to sources. I know when I need to book a flight, I generally check prices on a site like Kayak or Expedia, then usually book directly through the carrier. I even have my go-to airlines who I have frequent flyer miles with and which have hubs in my city. If I'm looking for hotels, I will check reviews on Tripadvisor and also utilize member rewards points at reliable chains. And for destination inspiration and guidance I'm a big fan of Lonely Planet guidebooks.
But what about when it comes time to planning long-term travel for your career break or sabbatical?
There are thousands of travel blogs and websites out there, and you can spend countless hours sifting through many of them –
and trust me, we have
. And with more launching every day, it can be difficult to focus on which ones are the best for your interests.
With decades of combined travel experiences and diverse career breaks under our belts, we hope that you can turn to us as your reliable career break-planning source. Whether it's sharing inspirational voices on
Briefcase to Backpack
, bringing people together through
Meet, Plan,

Go!

events
, or guiding you through career break planning in
Basic Training
,
we want to help you cut back on your prep time so you can have more time on the road
.


Michaela Potter

Co-Founder - Briefcase to Backpack and Meet, Plan, Go!
---
Travelers in Residence
We've talked about the
Inspiration, Structure,
and
Community
behind
Basic Training
. But you may be wondering – who is in the community? In addition to the newest Basic Trainees and participants from our Boot Camp Beta, we have a number of career break vets and expert voices join us – offering their own personal experiences and advice.

In Basic Training you will come across many of these faces in the lessons, including several of our Meet, Plan,
Go!
Hosts from 2010:
We are also honored to have some other experienced career breakers join our ranks including:
Jennifer Baggett

of

The Lost Girls

- Along with her two friends Amanda and Holly, Jennifer traveled the world and even had a book published about it!

Sean Keener

of

BootsnAll Travel Network

- Sean is a veteran of several career breaks and has been offering independent travel advice through BootsnAll since 1998.

Alisha Robertson

of

Small World Pursuits

- Alisha co-hosted our Dallas Meet, Plan,

Go!

event and can offer great advice on teaching ESL as she did so in Chile in 2008. She is also leaving this March for an around the world volunteer trip.
These are a few of the trusted career break vets and experts that we consider friends through our shared passion for travel. And we know you will feel the same through Basic Training.
---
Register Your Career Break!
Did you attend the Meet, Plan,
Go!
event on September 14, 2010?
If so, we'd love to hear from you!
We want to know what stage you are at in your career break travel plans and how MPG may have helped jump start your break away.
And by sharing your story, you can be another reliable source to inspire more people to make their career break travel dreams come true!
REGISTER YOUR CAREER BREAK TODAY.
Career Break Secrets Discount
O
ne of our valued event sponsors,
Career Break Secrets
, is offering a special discount on their inspirational videos through the end of February.
Coupon Code cbs10 gives you 10 percent off Career Break Secrets Video
.
These video travel guides offer great inspiration on what to do and experience on your career break
in South Africa, Spain, New Zealand, Patagonia, and Colombia. Even if those destinations weren't on your checklist, they will be after viewing them! I'm personally ready to hit the Camino de Santiago in Spain after watching the video – 5+ weeks of walking across Spain is a fabulous way to declutter your mind on a career break!
And don't forget to
Save the Date for October 18, 2011
when we hope to bring a Meet, Plan,
Go!
event to your city! Want to make sure that happens?
Apply to be a host!
---
Hot Career Break Topics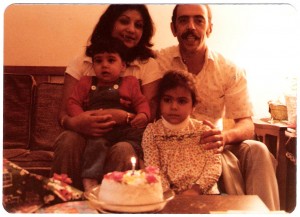 Bert & Patty: Where Are They Now?
We check in with Christine & Paul Milton now that they have completed their year+ long career break and settle back into home and careers.


What is the American Dream?
Mehdy Ghannad of The Hostel Life shares with us the journey his father took from Iran in order to pursue the American Dream and how he is now pursuing his own American Dream.


Imagine Volunteering at Feynan EcoLodge in Jordan
Sherry Ott had a chance to visit this unique volunteer opportunity through GeoVisions – a great way to truly unplug! And be sure to check-in on the rest of her
Volunteer Chronicles
in the Middle East.
And no matter what stage you are in your career break plans, we'd love to
share your story!
---