---
Spending with a Purpose
During a recent layover at San Francisco Airport I became transfixed with their latest art exhibit in the terminal – The History of Television. As I stared at the Charlie's Angels board game behind the glass, visions of my childhood came back to me; Jenny, Donna, and myself playing this game for hours and hours trying to fight the bad guys and look beautiful at the same time.
As I continued to stare at the exhibit, I realized that television not only changed how families spent their time, but it also was a driver of the consumerism machine of today. Thanks to TV, advertising entered our daily lives; we saw things we wanted, we saw things other people had, and we wanted all of the things we saw. Television put our wants and desires to have stuff into motion.
During the holiday season, we accumulate stuff for ourselves as well as stuff to give to other people. However, I encourage you to peer over your list of 'wants' this holiday and really stop and consider – 'is this getting me closer to achieving my career break travel dreams?' Is the stuff that you receive just going to be put away in storage somewhere or potentially sold off shortly as you prepare to downsize for your travels? As I prepared for my career break 5 years ago, I spent weeks getting rid of stuff. After returning, I realized travel had taught me that I didn't need nearly as much stuff in my life in general. I wanted experiences.
If you are planning a career break for 2012, then stop and reflect for a moment, 'how can I participate in the season and not derail my saving and preparation for my travels?'
You may want to check out the travel blog fundraiser
Passports with Purpose
. This is a way to be philanthropic, but also have a chance to win amazing travel prizes that you can utilize during your career break instead of packing them away in storage!
Whatever your holiday plans and wherever you are in the world, we hope you have a happy holiday surrounded by those you love. This will be our last newsletter of the year so that we too can enjoy the season! Start setting your sites on 2012 and that career break you've been longing to take; we'll be back to help you every step of the way!
Sherry Ott
Meet, Plan,
Go!
Co-Founder
---

Passports with Purpose
We feel that as travelers we have a responsibility to give back to this world in which we explore. And Passports with Purpose is a win-win situation for everyone involved – the bloggers who have donated prizes, the participants who bid on these prizes, and most importantly, the children in Zambia who will benefit.
And with your help, Passports with Purpose will raise the $80,000 needed to build two libraries for children in Zambia through Room To Read. For a mere $10, you can enter to win a number of amazing travel prizes ranging from travel gadgets, gift certificates, gear, accommodation, and tours. For each $10 you donate, you choose what you'd like to enter. Donate $50 and enter 5 times for the same prize, or 5 different prizes.
There are many great prizes to win for career break travelers such as:
• 15-day 1st class Eurail pass worth $1160
• A private Florence Italy Market Tour for 4 worth $665
• Kindle Fire worth $200
• 1 year Boingo Internet global account worth $708
• and a
$500 Oh Barcelona voucher
for an apartment stay in Barcelona, Paris, Rome, Florence or Berlin in 2012.
See all the prizes and donate now!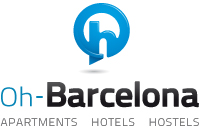 And for Meet, Plan, Go! readers only, Oh Barcelona is offering a 10% discount on their rentals.

Code: OHMEETPLANGO

1. Booking days: from today until 30 June 2012
2. Staying days: from today until the 30 of December 2012
3. Process: Insert the discount code right before entering payment details
4. Products: All products are included except the apartments owned by a third company which reference number starts with a "B"
5. Valid in all websites of the Open House Group: www.oh-barcelona.com www.all-paris-apartments.com www.all-berlin-apartments.com www.oh-rome.com www.oh-venice.com www.oh-florence.com www.oh-london.com www.oh-prague.com www.oh-vienna.com
---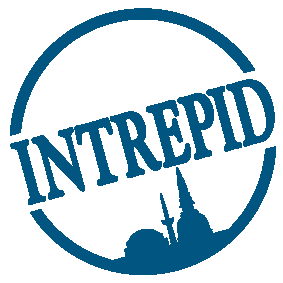 Join Us!
We're sure that your December schedule is packed with holiday fun, but hopefully you can fit in a meetup with some other career break dreamers. Some upcoming ones include:
•
Boston
–
Monday, December 12
•
San Francisco
–
Wednesday, December 14
If you don't see a meetup in your area, stay tuned for more in 2012!
And if you attended our event in October, be sure to take advantage of the discounts you can get on
Intrepid Travel experiences.
Check your e-Goody Bag before the 15% discount expires.
---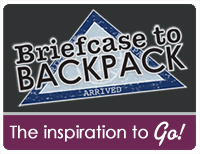 The Inspiration to Go!
The latest from Briefcase to Backpack
2011 Recap – Preparation:
Traveling with a partner? Moving abroad? Want to travel with a purpose? We've had some great guest posts covering these topics as well as other preparation tips. Here is a recap of those featured in 2011.
How to Save Money for Travel:
We hear from most career break dreamers that finances are the biggest hurdle in fulfilling their dream. Well, Dream Save Do is here to help.
2011 Recap – On the Road:
Traveling with kids, living in Paris, taking a writer's retreat, and staying in hostels – just a few of the topics we highlighted this year On-the-Road.
Photo Friday – Goodbye to the Cubicle:
Congratulations to Devon Mills who said goodbye to this cubicle on Wednesday.
---